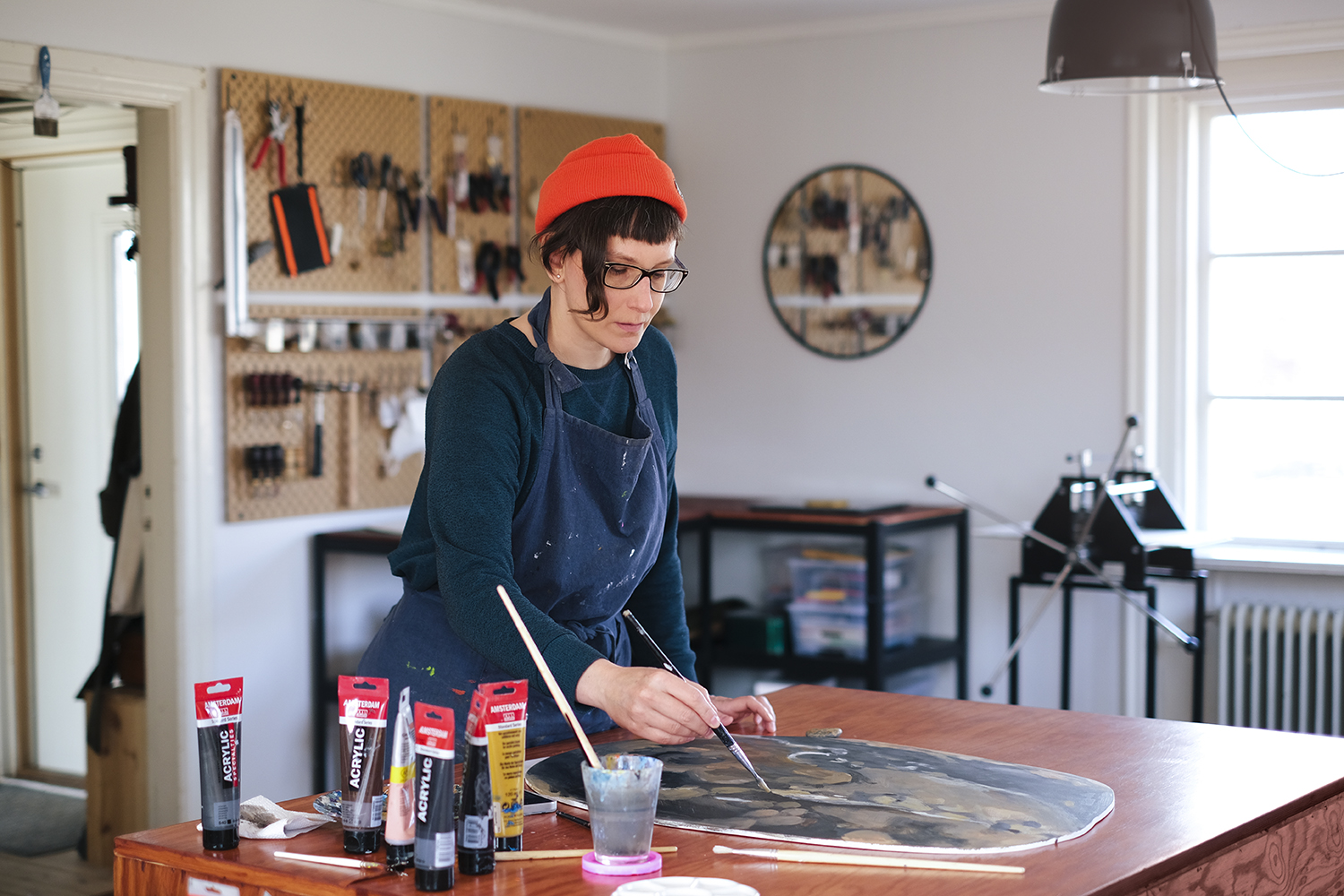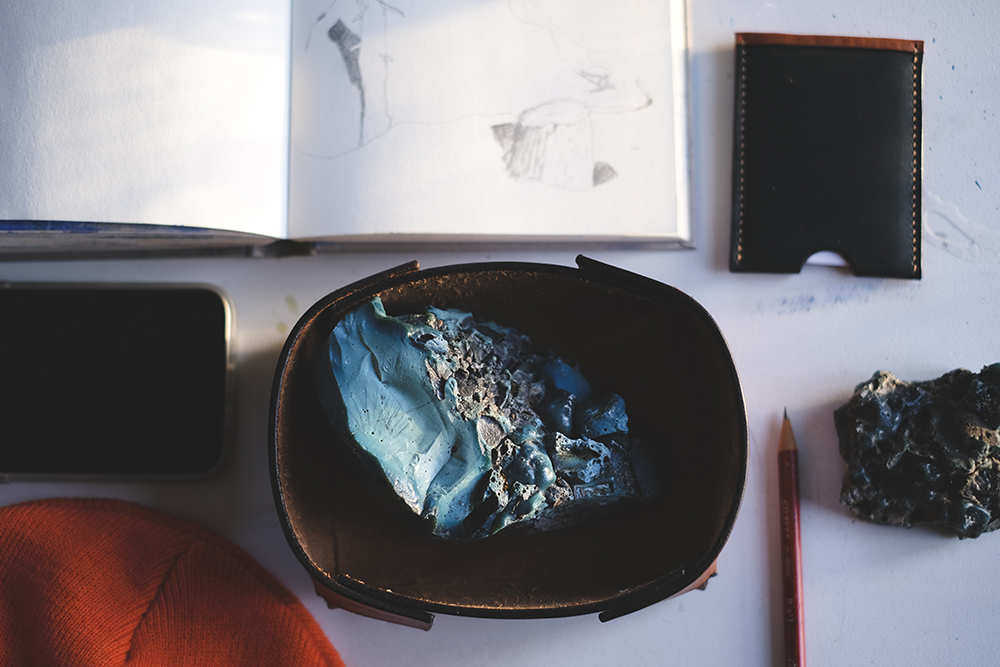 "So what are you going to do will all those rocks?"
— this was the number one question that I got after finally getting a rock tumbler (a simple machine to make rocks smooth).
You can see the first posts and results here:
1) Polishing beach pebbles (from Denmark).
2) Tumbling blue and green slag stone.
At the time, I thought I just found a fun and innocent hobby. Something to do with all those rocks and pebbles that I had been collecting for years. A bit of a childhood dream to bring out even more of the beauty of simple rocks- or bring back the vibrant colors that you only see when they are wet. Something that would definitely NOT be work-related. Because, well, how on earth would beachcombing, tumbling, or digging in the dirt for chrystals ever be work?
One day, when washing off the dust from the last tumbling session before winter, I felt the smooth wet rocks in my hands. So different from that first moment I picked them up. Especially the slag stone (technically not a rock but let's not make this difficult) can be super sharp and I got some cuts despite wearing gloves. I rinsed them clean and let them dry on a towel in the shimmering autumn sun while staring at the color patterns, fascinated!
Fast forward only a few months and here I am, painting XL rock-inspired wooden panels…
I chose an approach with acrylic paint where I stay rather close to the natural patterns and colors, but loose enough that it's still a creative interpretation that will hint at the beauty of nature and the unexpected character of simple pebbles.
The hooks to hang these rocks are still on their way (mail can take a while here up north) so as soon as I can finish them, I'll share an update on where this series is going. At the moment I have two large rocks and a smaller one finished but more are on their way!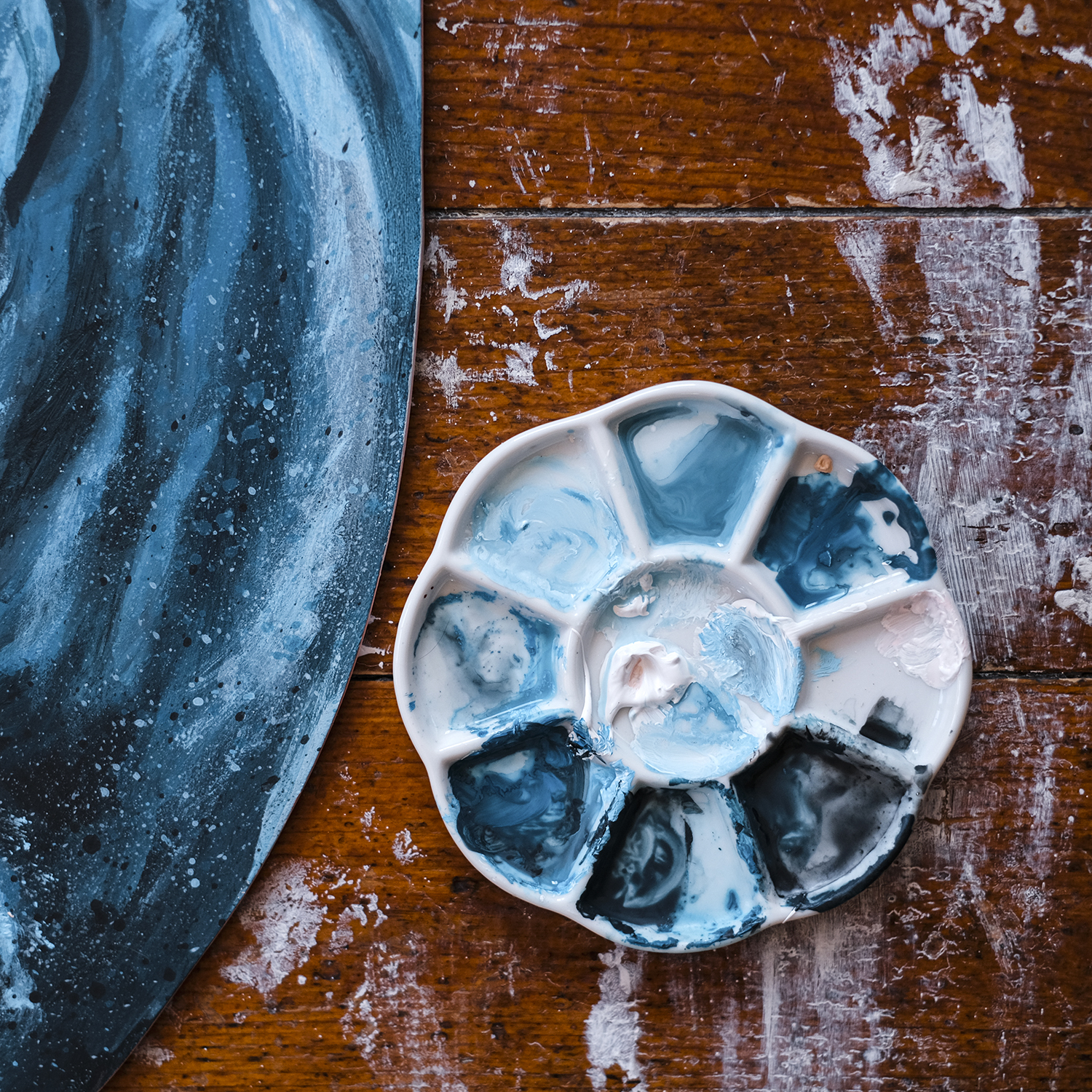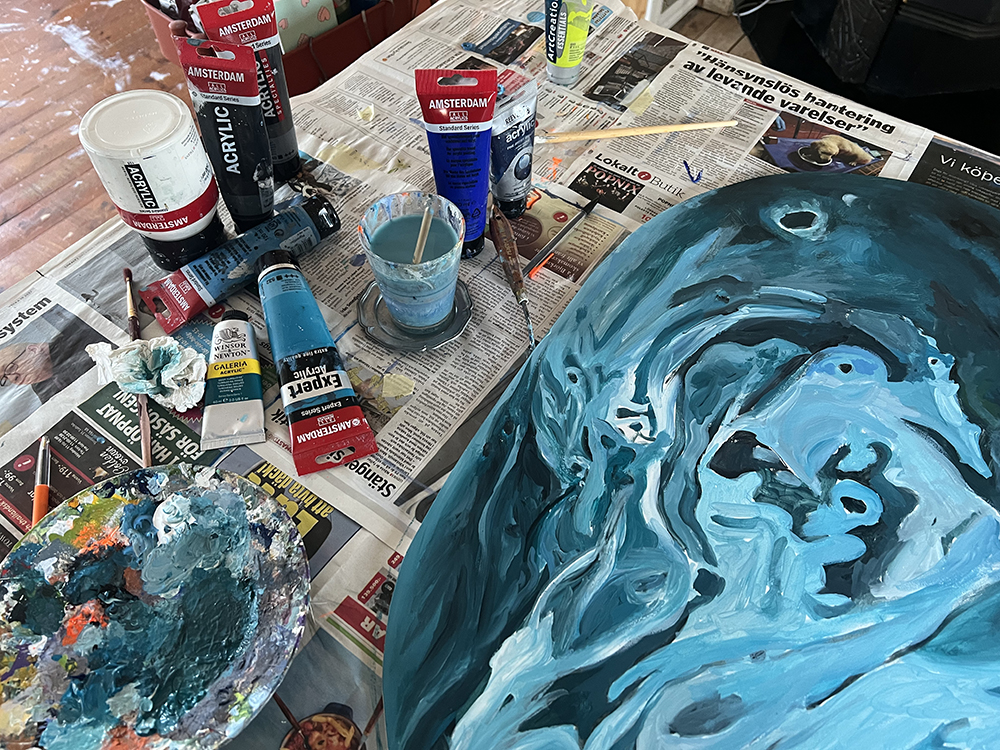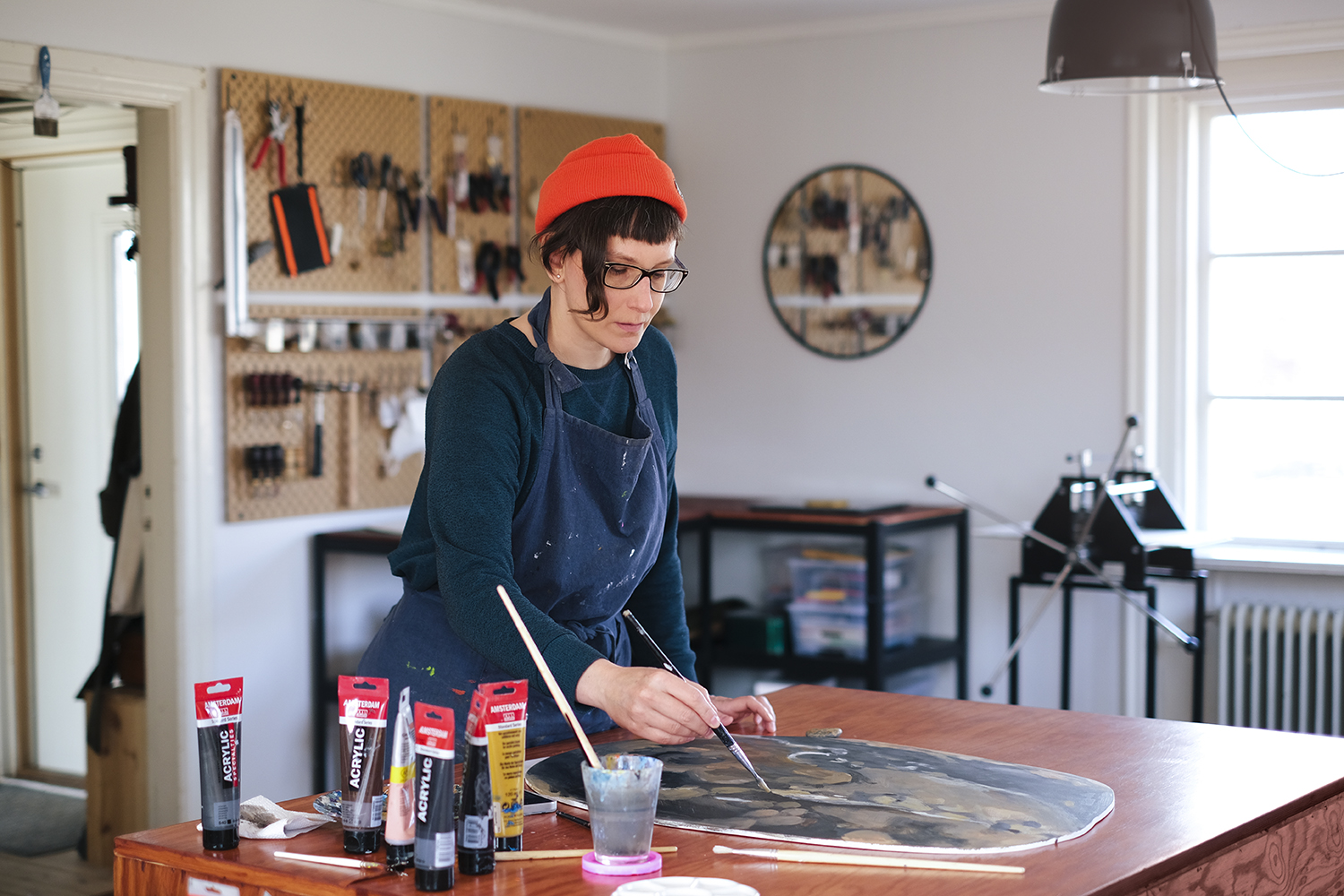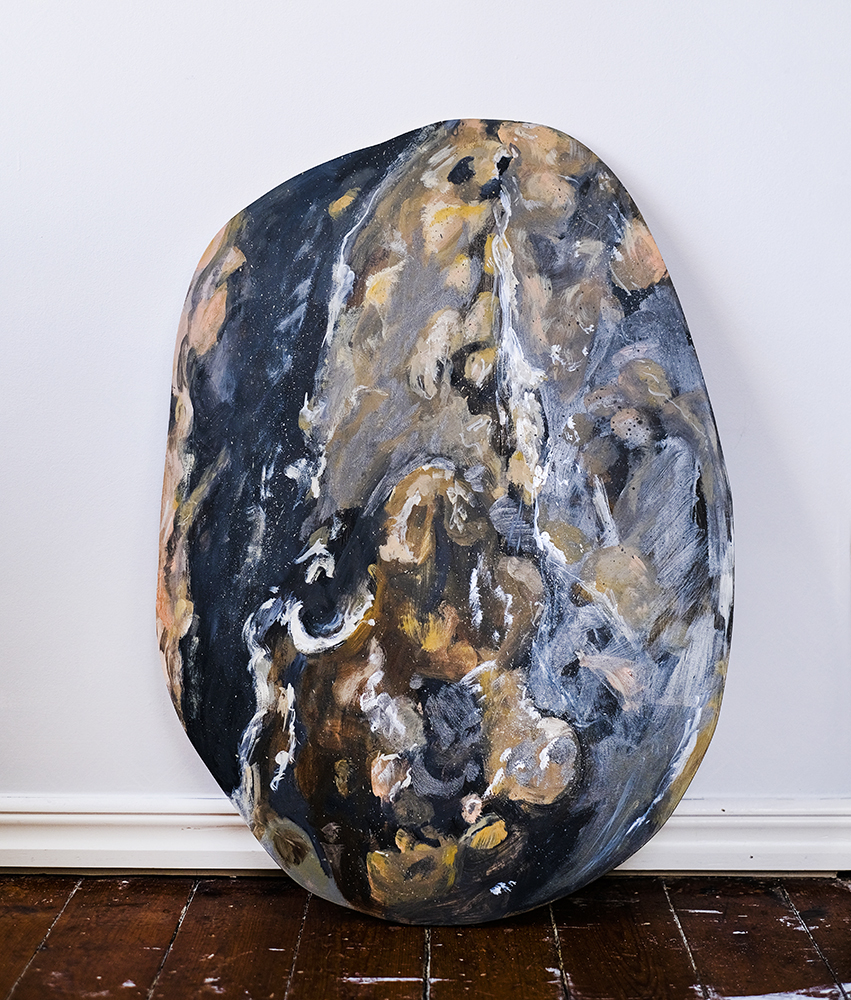 Update: The first series of the Rock Stars has been shown at the open studio days during Konst Rund Barken. The hanging system worked absolutely perfectly and I got ceiling spots that I could point right at them.