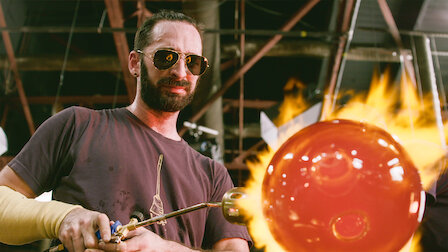 1. What identical twins separated at birth teach us about genetics.

2. Blown away.
Unconsciously I've been waiting for a series like this… forever! We had more nerves and sweaty hands than with any thriller because oh boy glass can be fragile! But the mastery, the imagination, the material,… especially the close-up shots of hot glass being manipulated is just gorgeous!
We binge-watched all 3 seasons in a few weekends, only leaving a few episodes for another day to enjoy this a bit longer. While I certainly don't know anything about baking, cooking or other things people put into reality shows and competitions, this time it was within my reach to actually understand the judges and to a certain degree also the skills used to create an object.