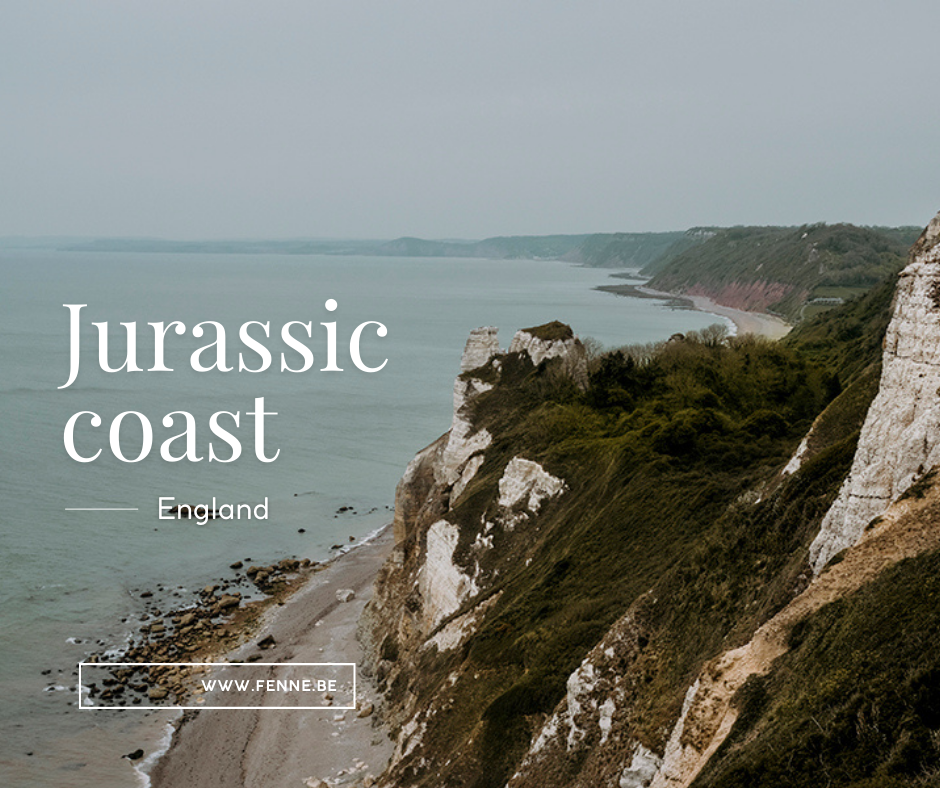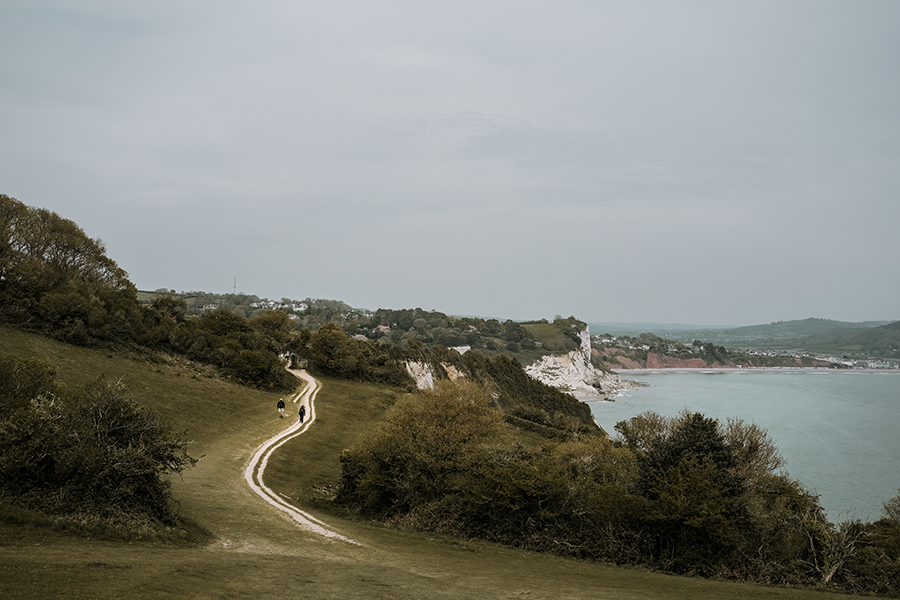 Visiting the United Kingdom has been on my bucket list for… ever. Since I prefer taking my dogs on every journey that is more than a city trip, I couldn't imagine exploring all the beautiful nature or villages without them. At first, bringing a dog to the UK was nearly impossible with very strict import rules and quarantine, later we've been holding off because of Brexit- and the implications it could have on traveling with dogs. So now was finally the time to make this dream happen and cross it off my long list of places I'd love to visit.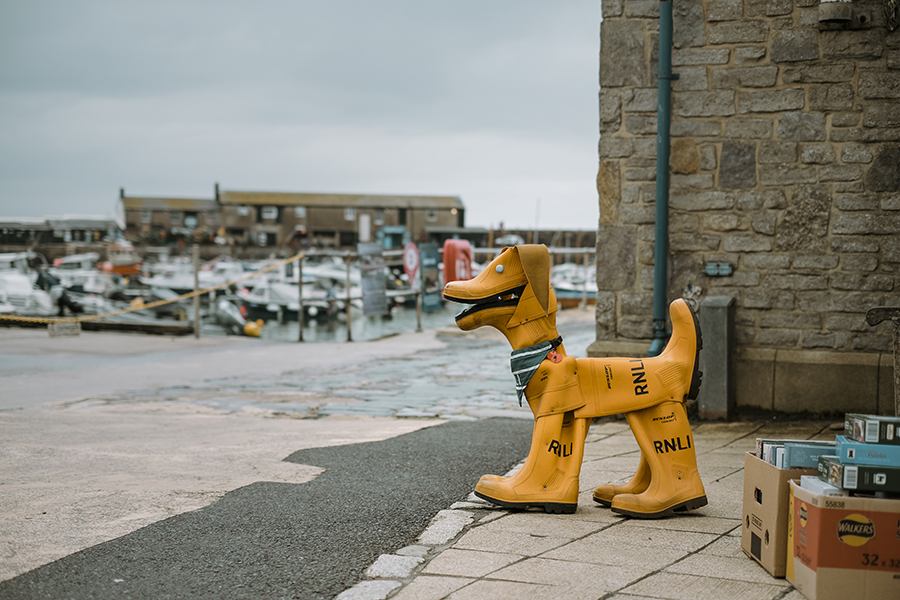 Our destination: Jurassic coast!
Since we travel with dogs, we turned it into a road trip all the way from Sweden, with a few days in our home country Belgium and then by train from Calais to Folkestone- which is only 35 minutes and you can simply remain seated in the car.
Through Airbnb, we found a wonderful cottage in Branscombe located on a hill surrounded by lush green nature, flowers, and sheep. The view was marvelous and on clear days we could see the sea in the distance. This house, surrounded by beautiful Wisteria, quickly felt like home and a comfortable place to return to after long hikes or beach walks.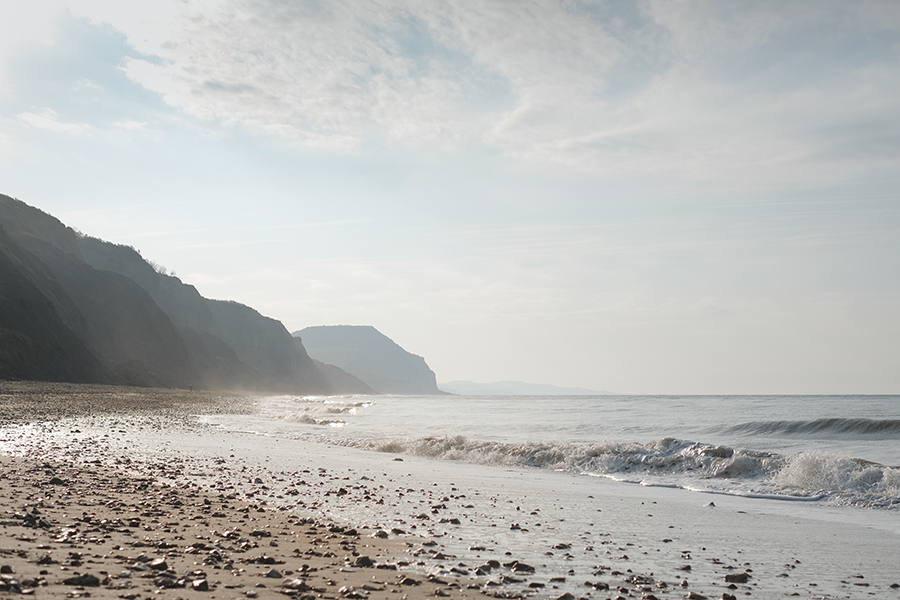 Our main focus: Fossil hunting.
Rather than shopping or eating out, I love to wander and search for treasures when I travel. Simple pieces of sea glass, fossils, or washed-up objects,… for some reason make me happy and excited.  That means getting up early and heading to the beach first thing in the morning. With high and dangerous cliffs stretched out the entire fossil coast, it is very important to check tides first so you can keep your distance and not get closed in by the sea.
Many people head to the beach armed with hammers and buckets, but I decided to keep it simple and light. I only took some plastic bags for collecting and my backpack with some food and water. That means that in April/May chances are limited to finding big ammonites or ammonites embedded in rocks, but it keeps me flexible and open to whatever I might find.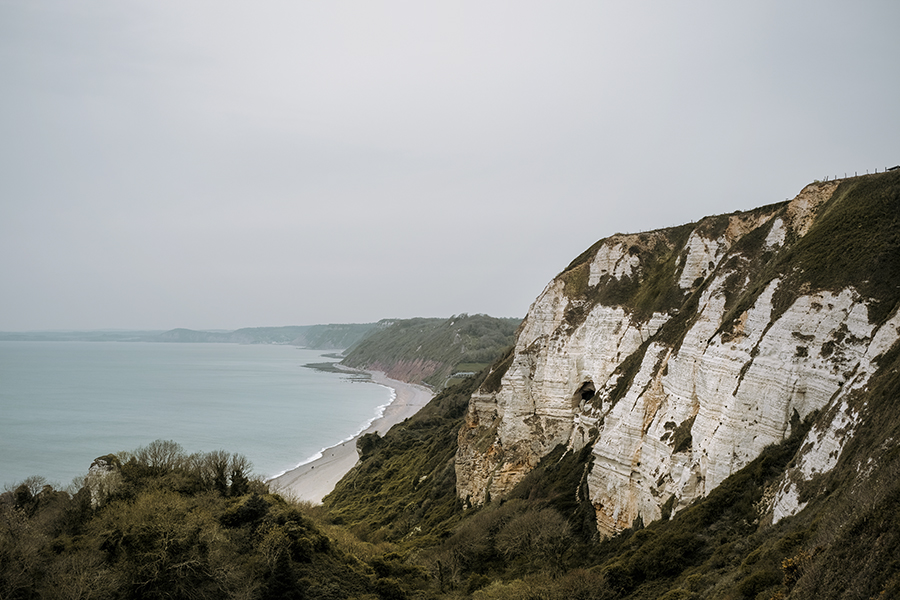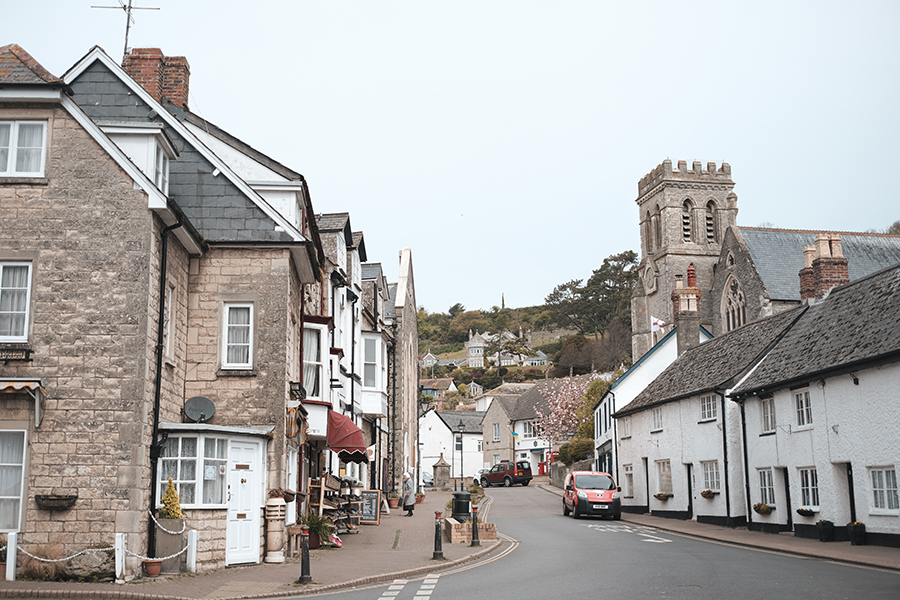 Things I have found:
Ammonites, Belemnites, bubble pyrite, sea glass, pretty rocks, and pebbles.
---
Things I did not find:
Ichthyosaurus teeth, poo, or vertebrae.
---
Most beautiful walk:
South West coast path. My legs still hurt when thinking about this hike but the views were absolutely worth it. I'd recommend not going on a hot day as it is a lot of climbing, and bringing enough food/drinks.
---
Weirdest experience:
Being a passenger in a car on the English roads. The countryside roads are rather narrow and they drive fast! Passing a car is one thing, but sharing the road with a truck or bus can be rather terrifying 🙂
---
A moment to never forget:
Finding my first ammonite fossil!
They say: "it can take you 10 minutes or 10 months to find your first fossil". A lot has to do with luck and the weather. Storms with landslides make for better chances, but I've realized that patience is key anyway.
---
Best food:
Sidmouth Tandoori, 7 Radway, Sidmouth EX10 8PY, United Kingdom.
Indian takeaway, delicious food, super friendly people. We went twice and when we called the 2nd time, they already recognized us on the phone.
---
Friendlyness rating: ++++
From the first moment that we arrived (with bread, butter, and eggs waiting for us at the cottage), to hiking, wandering the beach, or visiting villages, people were friendly, helping us out, making suggestions, or stopping for a short chat- even just a funny comment about Lizzie obsessing over some rabbits. We also noticed that a lot of people were still wearing face masks and despite driving fast, they do stop to let you pass and slow down for pedestrians. At the beach, when I found a piece of sea glass, a man that was walking by stopped, and showed me what he had found and where I could find more (and he was right so thank you, stranger!!). All these little interactions made our stay even more pleasant since that kind of social contact does not happen in Sweden.
Also, lots of bins for dog waste and many places are dog-friendly.
---