A pop of yellow at the studio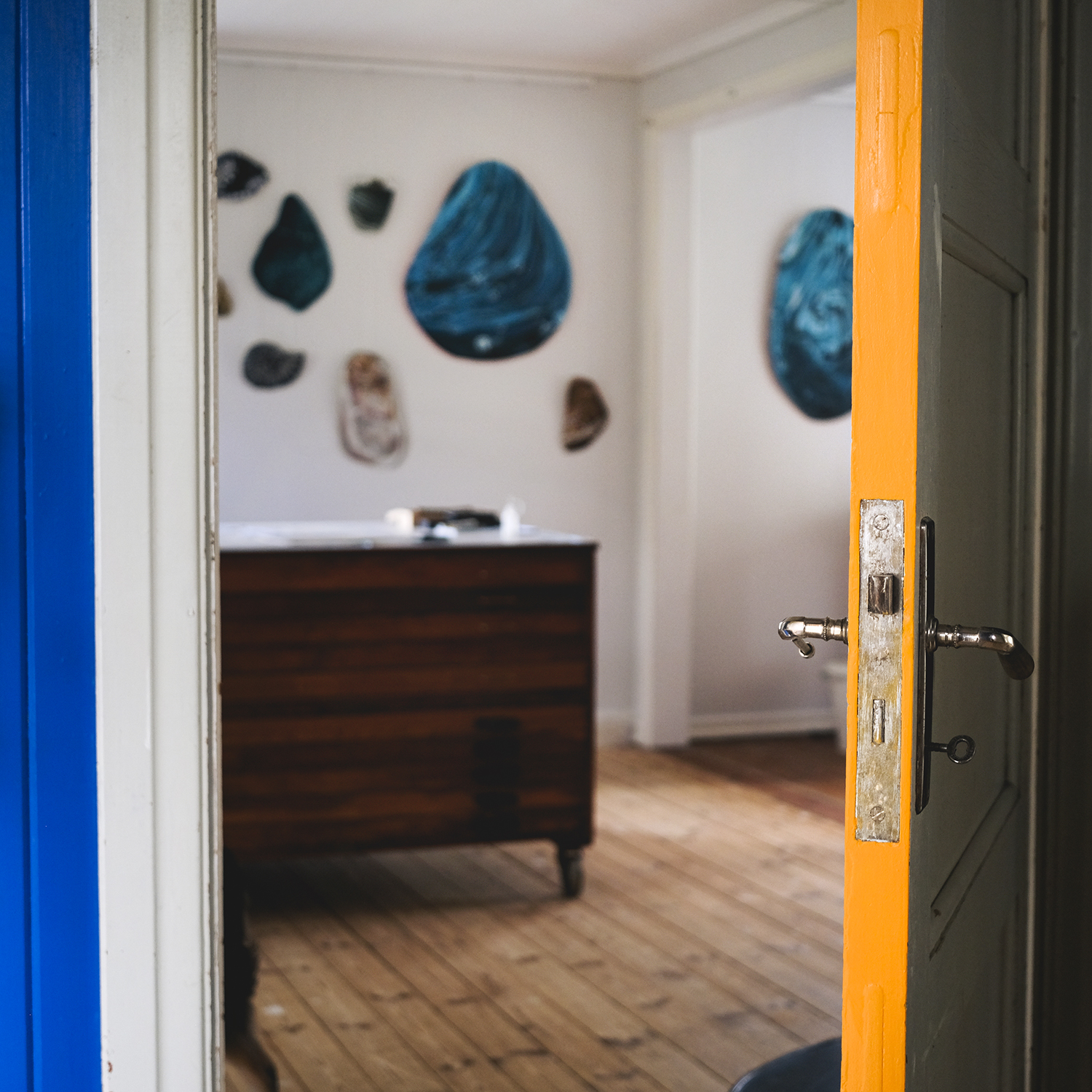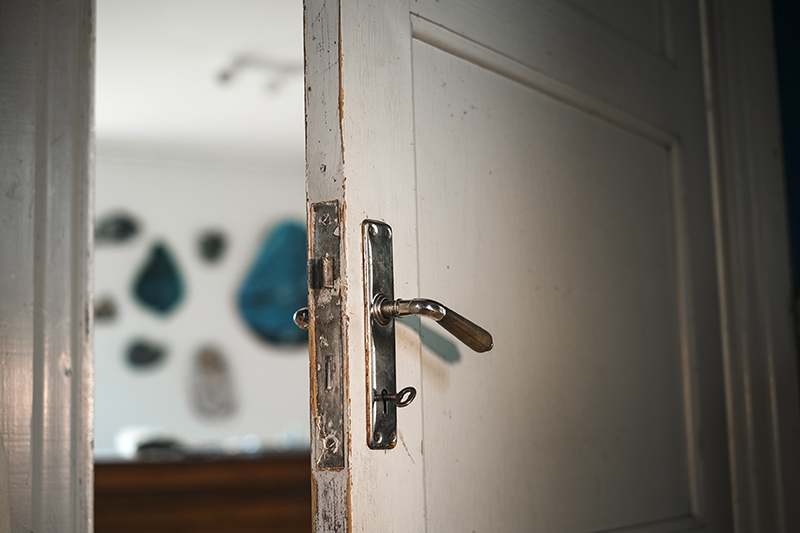 At my studio, I've collected a pile of paint swatches to find the right color to freshen up the scratched doors, but none is a match. And I have had them for months now, even tested them in different lights. Still nothing. So while I think about the color – something similar or bright color- I couldn't help but already add a pop of joy. Because I love color!
Paint is probably the easiest and most fun way to experiment at home because just in case it turns out bad, you can just put another color over it. Just a little risk that the end result might not be what you imagined. Worst case scenario: painting everything again :-).
Of course, a color like bright blue felt like a big step, but I am happy with it and many visitors are in love with the color too. It's not for everyone, but I'm the one working here. And if I get tired of it, I just change it. It's not like I have to live with it for the rest of my life. Perhaps painting the wallpaper white was the hardest decision because it would've been impossible to undo and I liked the soft green with golden lines. It felt cozy and welcoming. In any other room, I might have left it just as it was, but as my main workspace, it was too much a living room vibe. Too nice. And most of all, I couldn't hang much work on the walls because of the color and pattern. Here you can see what it used to look like.
I'm convinced that the homes we live in and the places where we work have a huge impact on how we feel or how well we function. Therefore it seems important to me to transform these places as much as possible into inspiring and supportive sanctuaries. And unless you have a sumptuous budget for designer goods, paint is just easy and fun to play with :-).

In the picture above, you can spot the rainbow effect from the window sticker, you can see a video of how it was made here. I ordered a roll that you can cut to size yourself, but there are different options like these clouds, dragonflies, or birds.
I'm actually very pleased with the result. It's subtle enough to not fight the bright blue walls of the hallway but vibrant enough to bring joy. What do you think?
(When the paint is fully dry and settled, I'm going to clean up the lock too)