Lars Lerin/ Gallery Sandgrund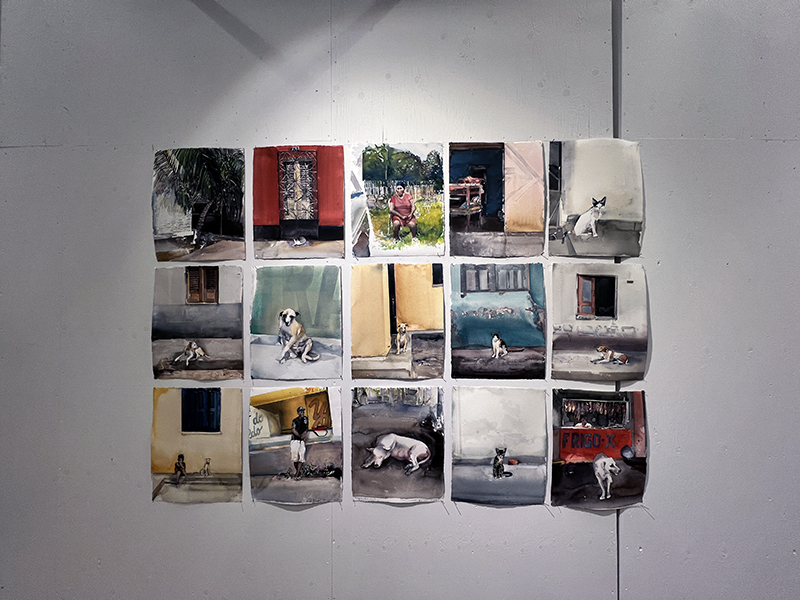 Lars Lerin, a watercolor wizard, is so far and by far my favorite Swedish artist. For years I've been hoping/planning to visit his gallery 'Sandgrund' in Karlstad (about 3 hours from where we live) to finally see the works in real life.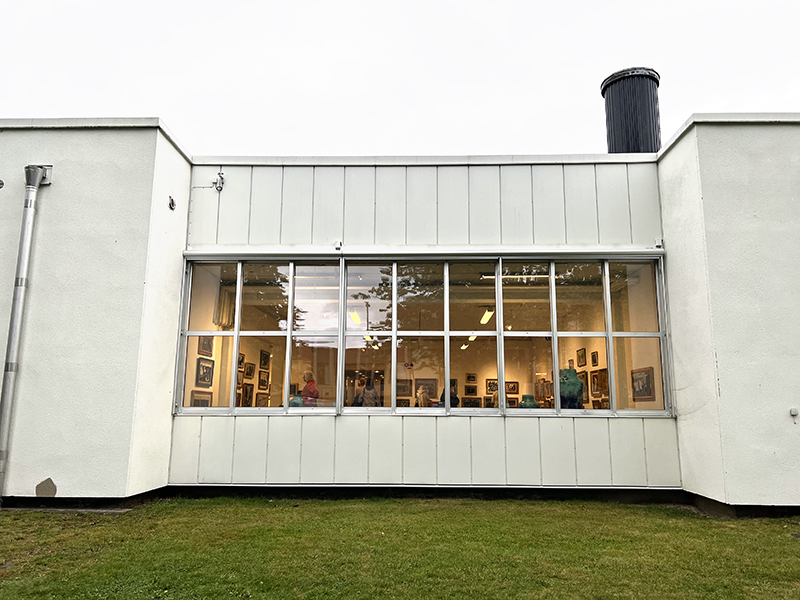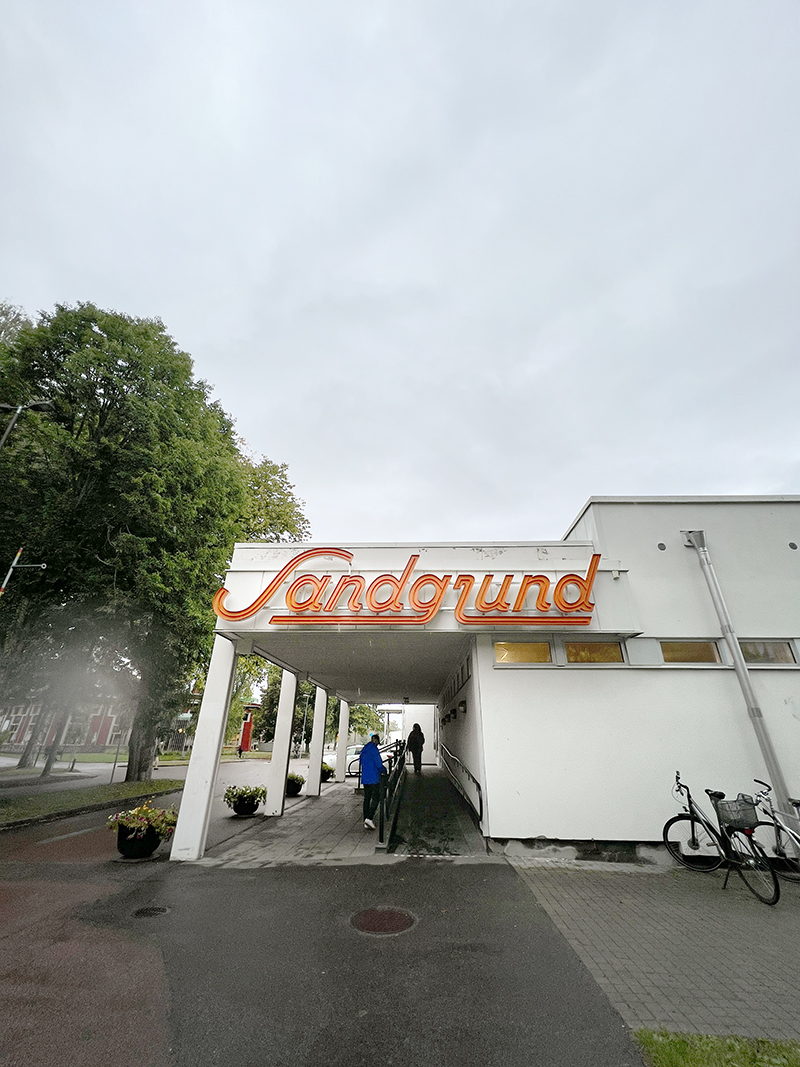 The gallery itself was easy to find and much bigger than we anticipated. Unlike most (?) galleries in Belgium, you need to buy a ticket to visit the exhibition but the number of wonderful large works that you can see up close makes up for it.
My favorite works were, of course, the large landscapes of moody Nordic winter nature (I think they are about 1x 1,5m) but the charm comes from smaller vitrines with sketchbooks, found objects, and random items.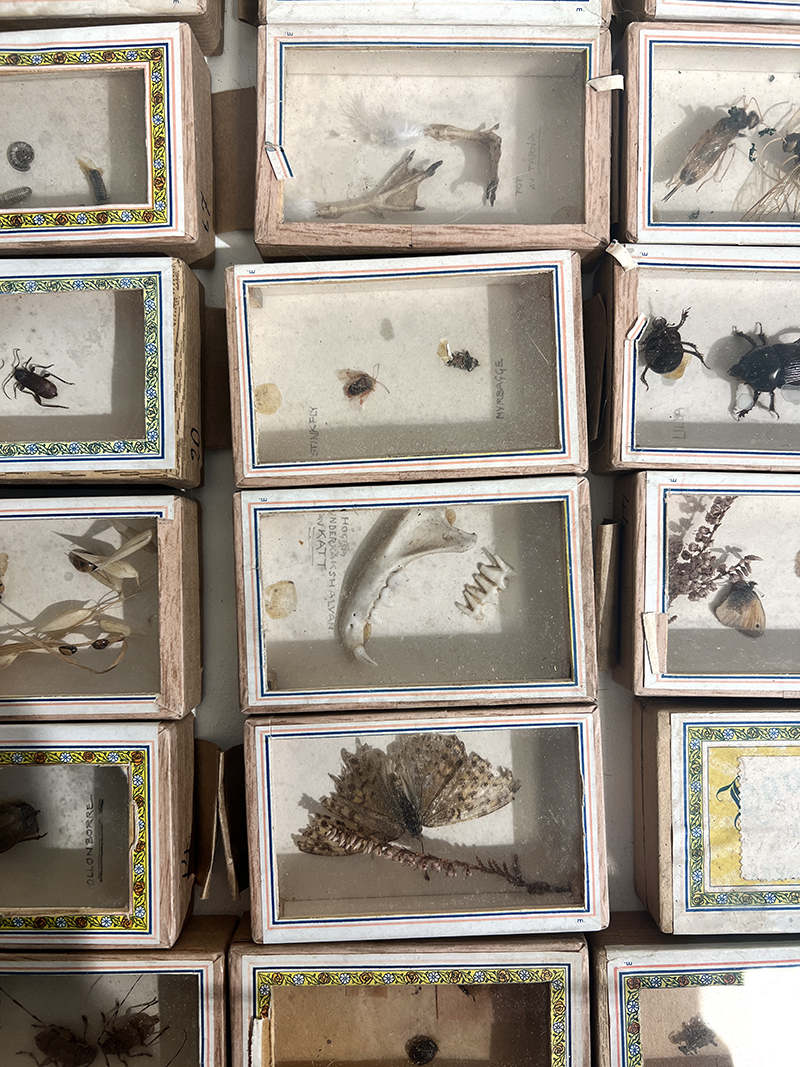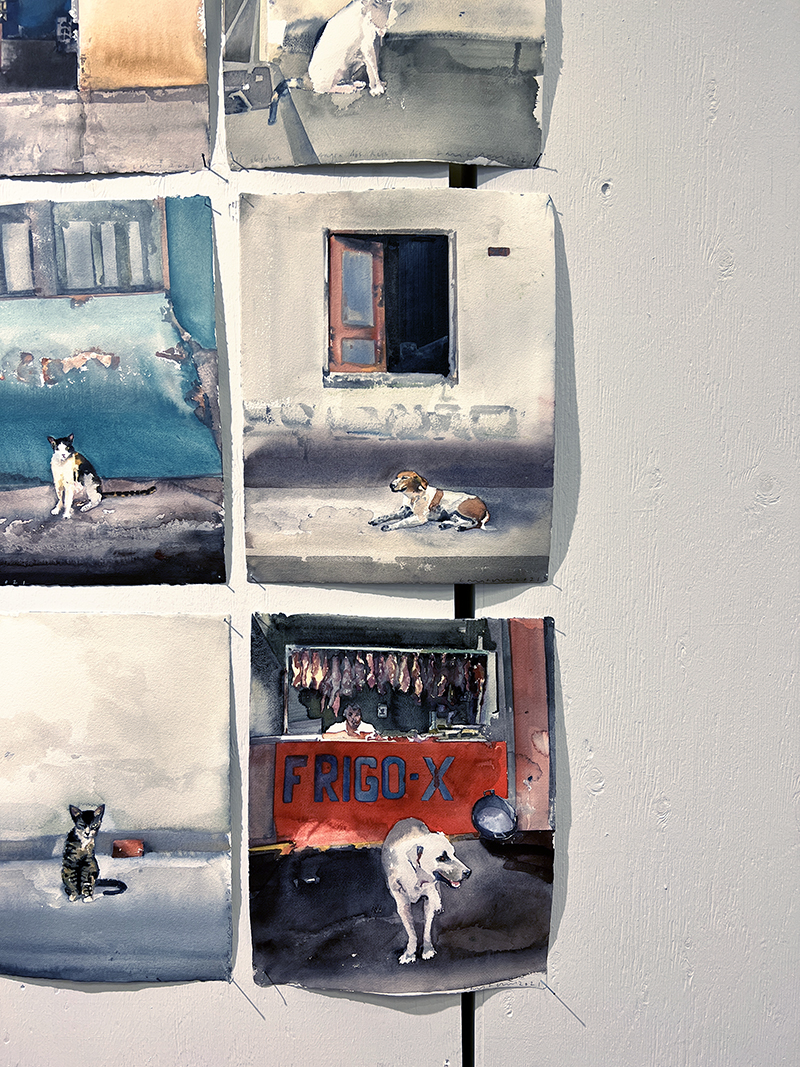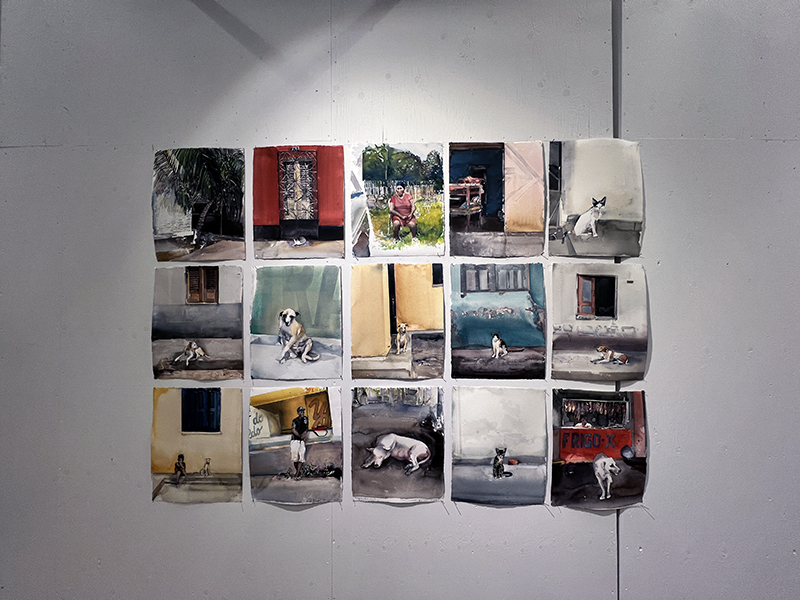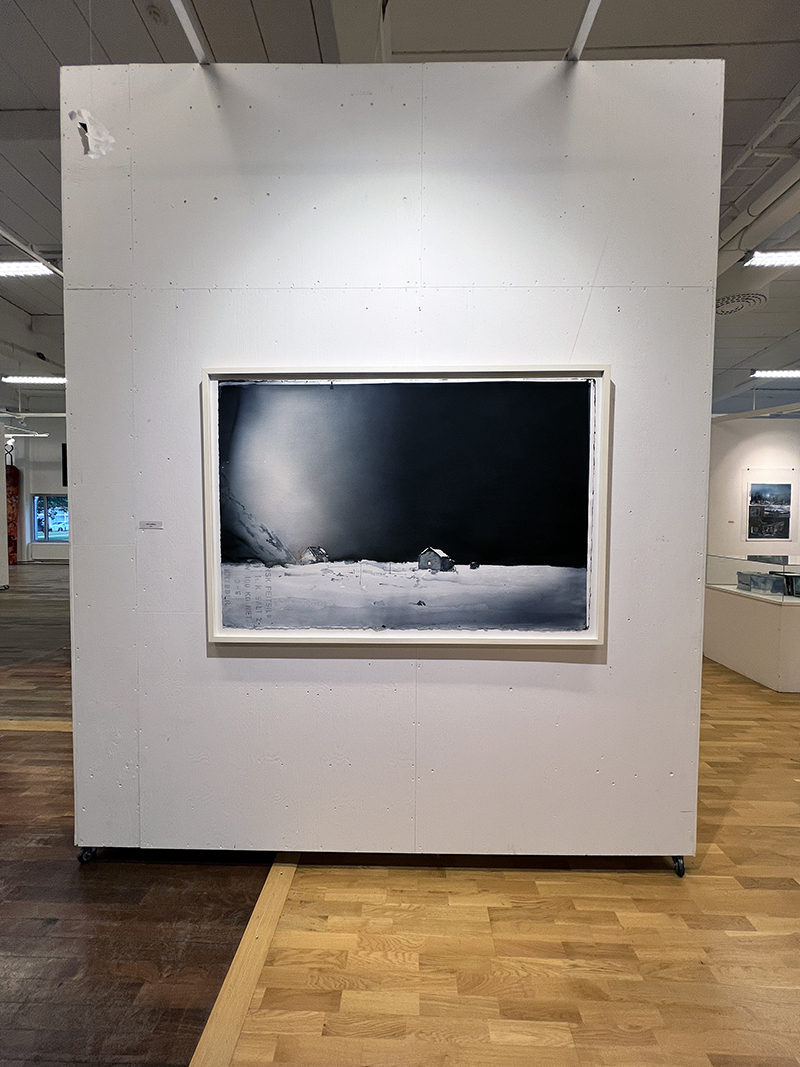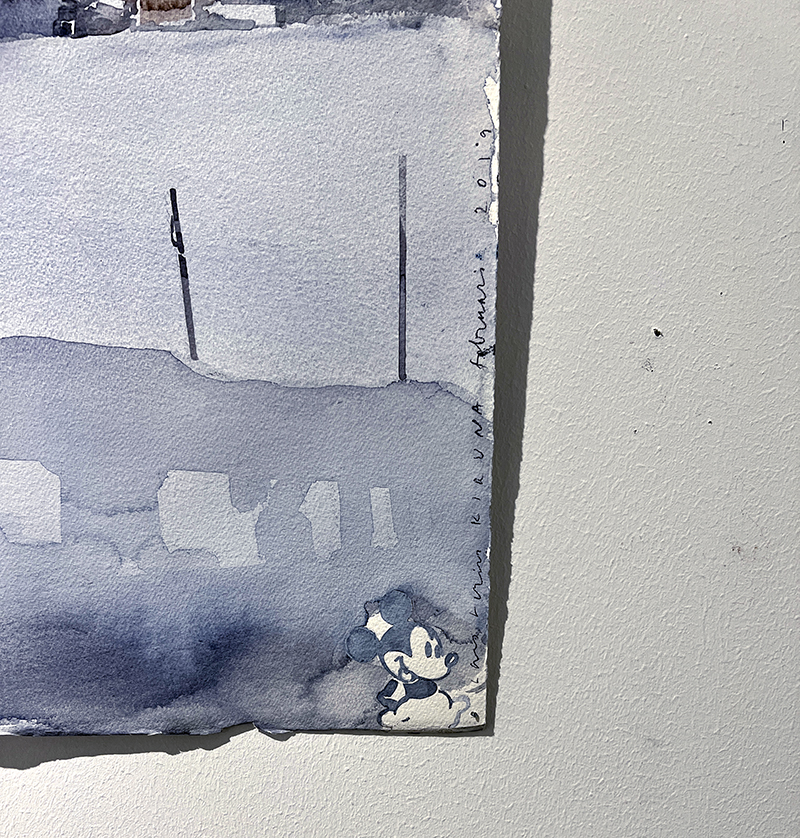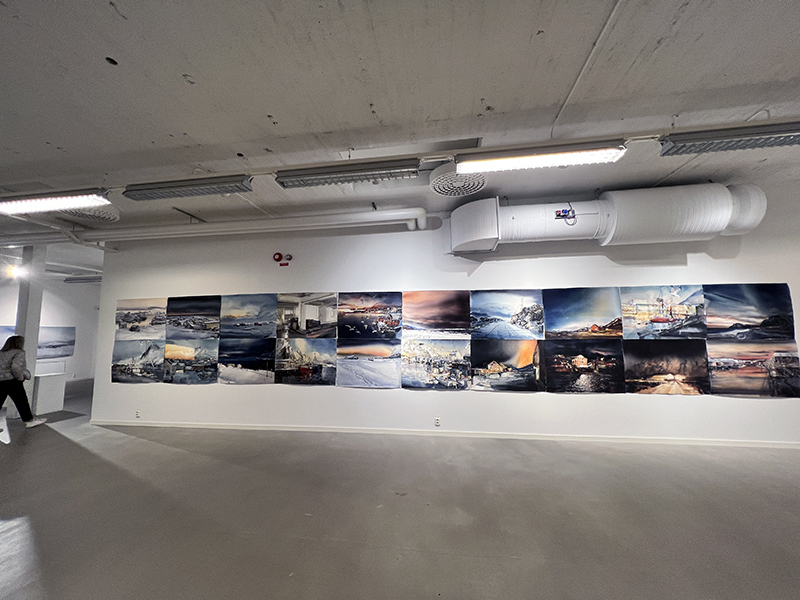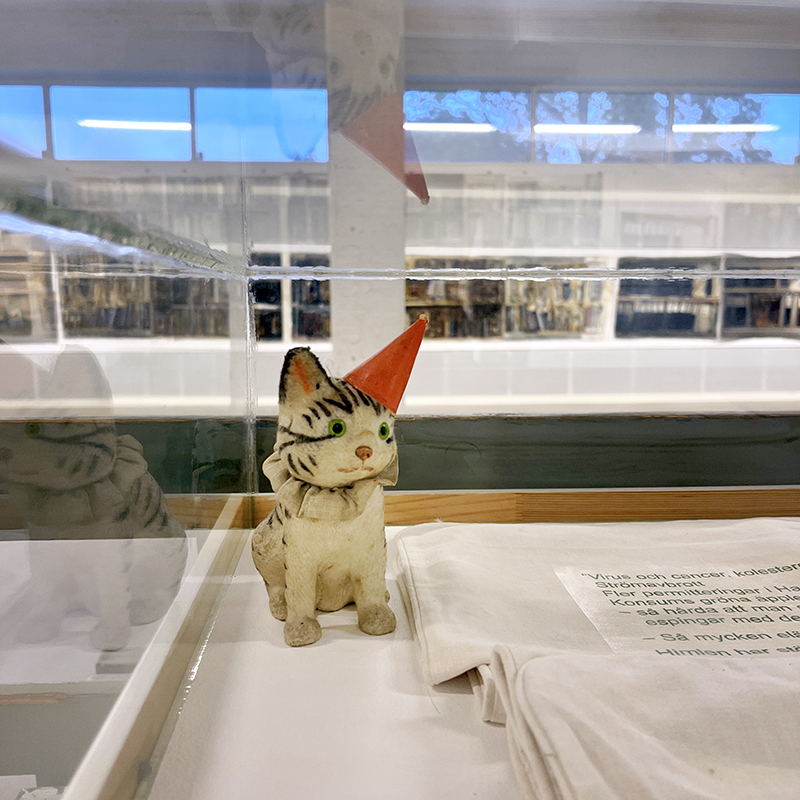 The gallery is a very different but supplementary experience to the books Lars Lerin has published. At the gallery, you can stroll through rooms filled with impressive large works, seeing the brush strokes, the real colors, and finding a hidden Mickey Mouse,… but books offer an incomparable intimacy and endless opportunity to go back and take your time or to find new wonderful details.
Fun extra: there were fossils!