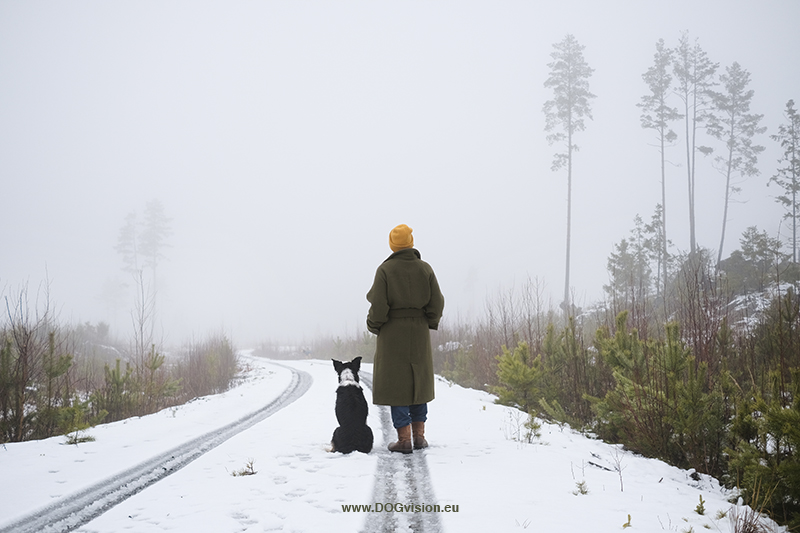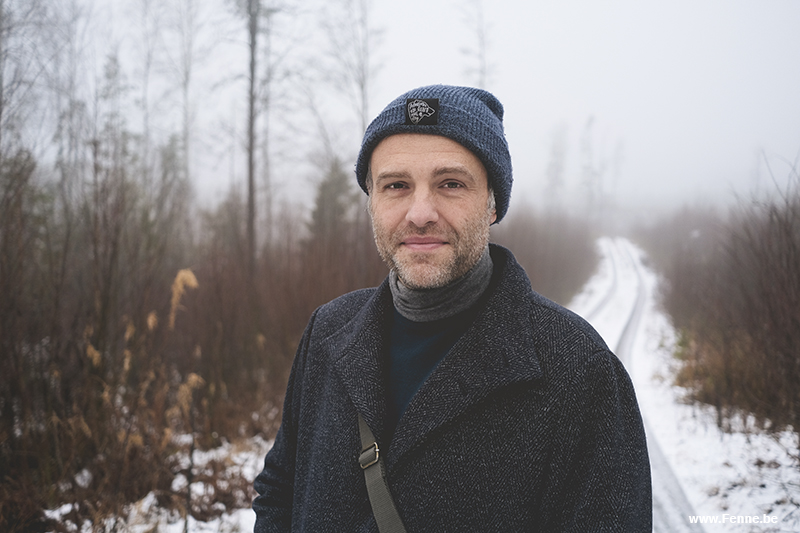 I wish I could share not only a few photographs of our walk but also the soft smell of pine trees in foggy air and the sound of our boots on soft snow.
Almost all leaves are gone, just as the autumn colors. What remains in a moody palette of grays and browns with a hint of beige, spruce green, and dusty blue. I'm not the biggest fan of the very early sunset at 14h50 but this kind of air, these colors and smells feel so calm and cozy.
With my bright yellow hat, I'll play the sun today 🙂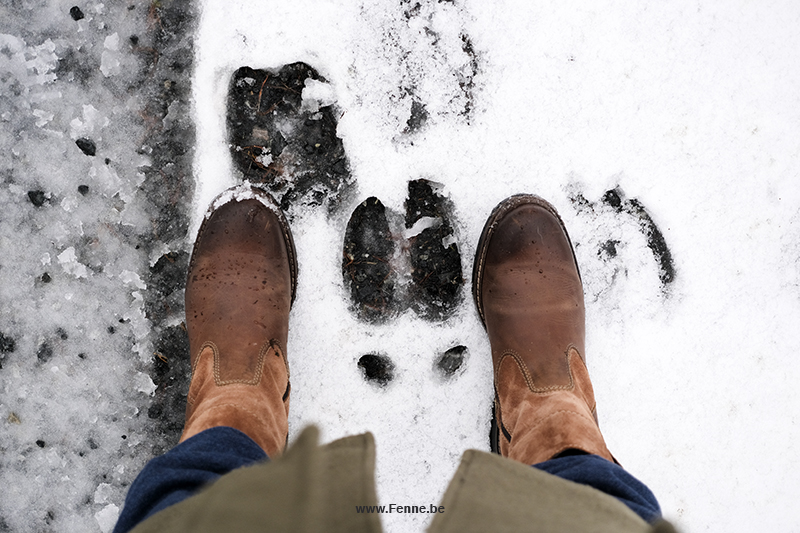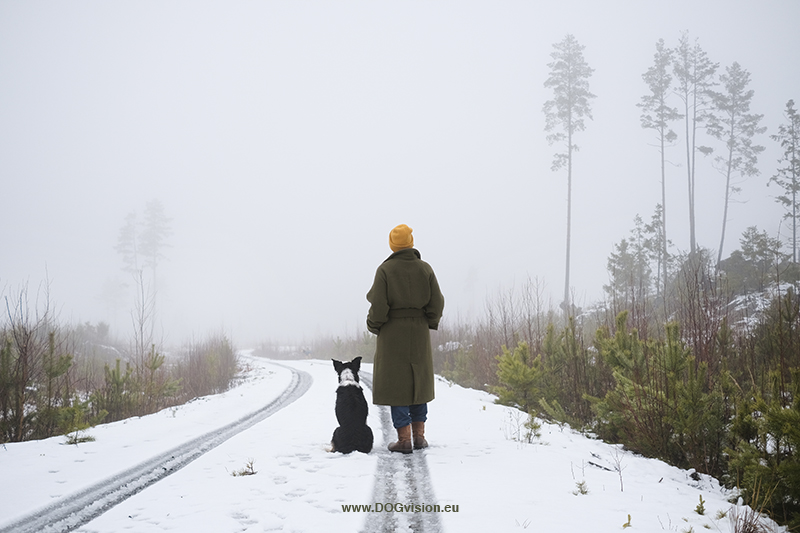 I've long waited to get all the nice and warm sweaters out and dancing around in thick warm socks 🙂 – yes since living here up north, I'm a sock fan and there are 2 reasons for that. First, socks are warm and cozy = exactly what we need on moody winter days. Secondly, in many places you have to take off your shoes. So I've learned to pay attention to socks :-).
Talking about socks, during the Black Friday sales, we ordered a few from Thunders Love, a sock brand from Portugal that I was looking at for a very long time. I got one blue/green pair from the recycled collection and one green pair from the Jacquard collection. From Uniqlo we ordered some extra heat tech socks (just plain navy and black) and heat tech leggings that I'm planning to test this winter, hoping to be able to wear some regular trousers combined with the leggings.
Another Black Friday treasure was an order of yarn that arrived in an impressively big bag at our local shop 🙂 . A few weeks ago I already ordered the cheapest yarn that I could find to finally learn how to knit. With no expert friends around, I looked up videos on Youtube to get started and quickly found the relaxing joy of knitting row after row. Both Joeri and I have chosen a few colors in which I will try and make a scarf- and if possible- also a hat! Very curious how that will turn out! My promise was to try and get it done by Christmas as a present but he chose a fancy stitch that I need to learn 😀 :D.
I've also been looking at some projects at Wool and the gang but being such a beginner I was unsure about getting fancy wool haha, maybe one day!