Some enticing studio chaos :-)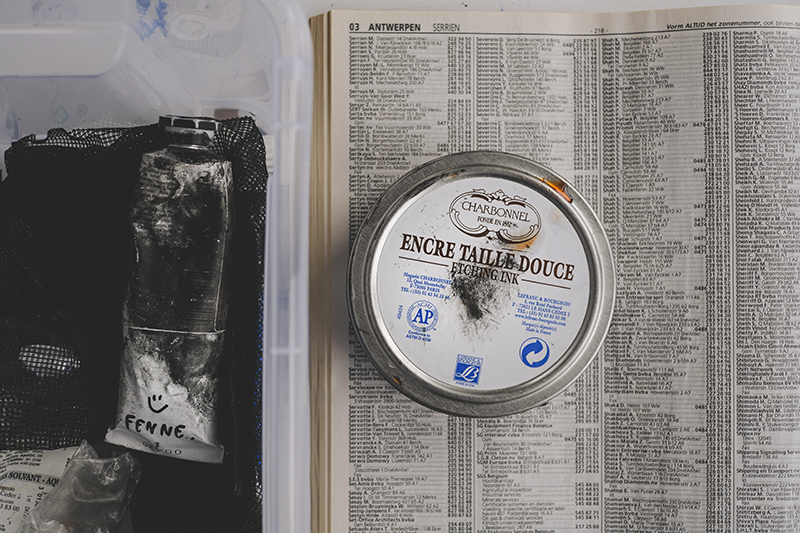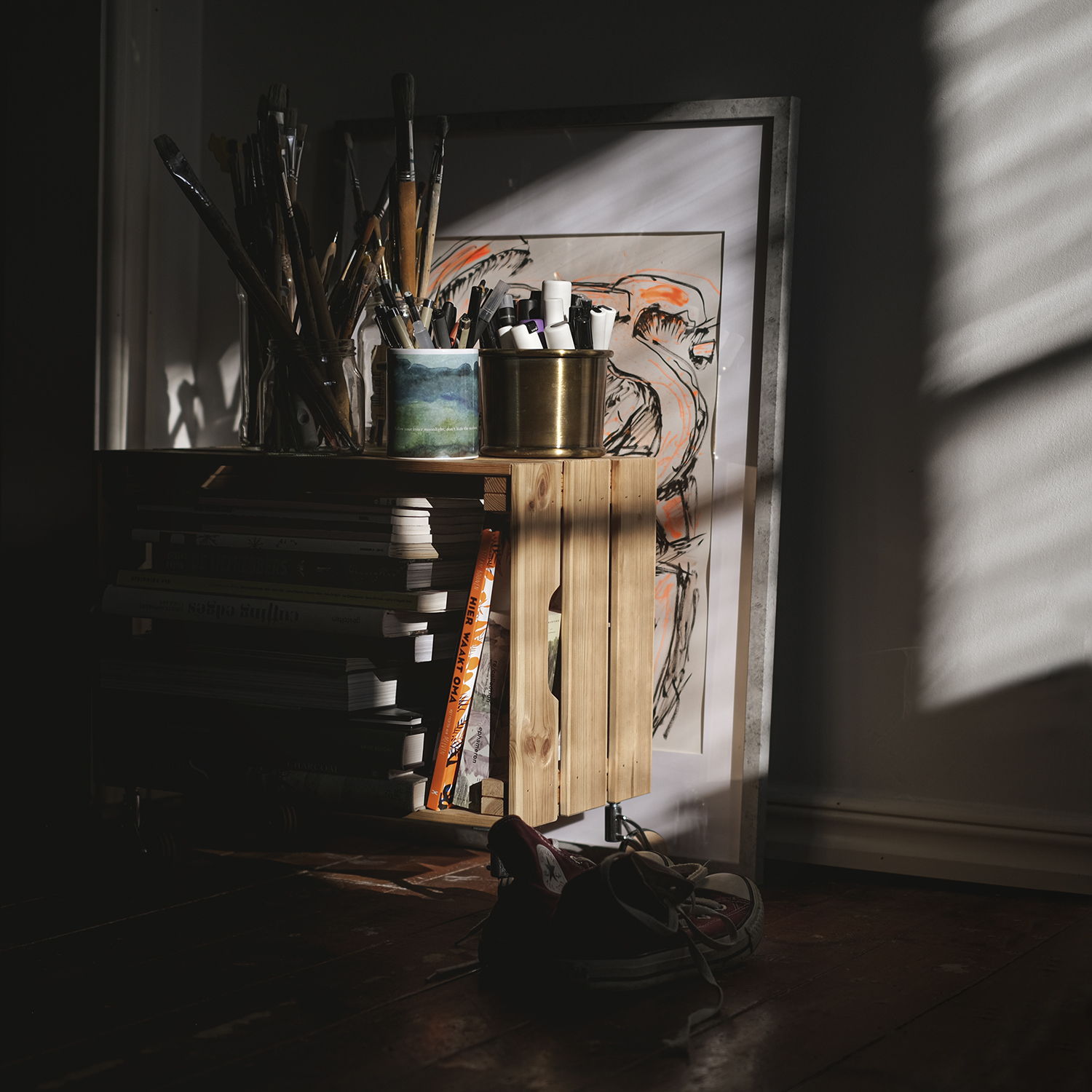 We live in a rainbow of chaos.
-Paul Cezanne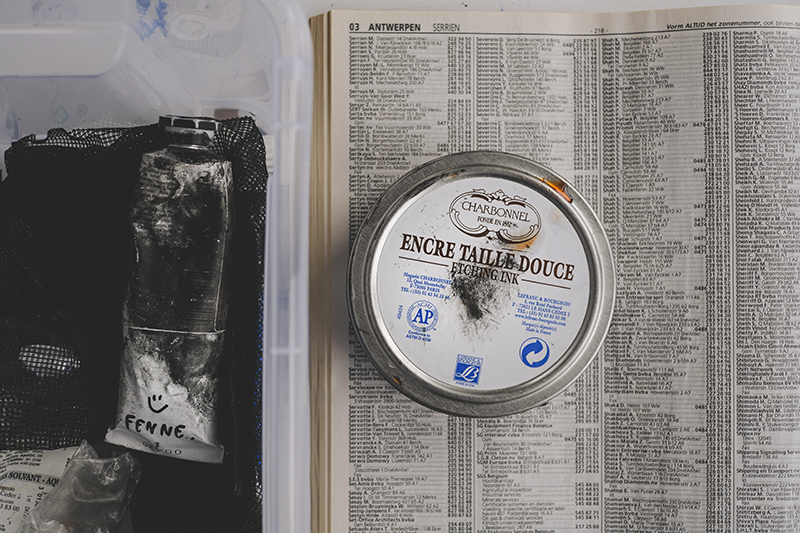 I love nothing more than the scent of printmaking lingering in my atelier. Perhaps mixed with some warm hints of leather craft. Paint too, but both the watercolors and the acrylics are rather subtle.
– well, it might be a good thing for the brain cells.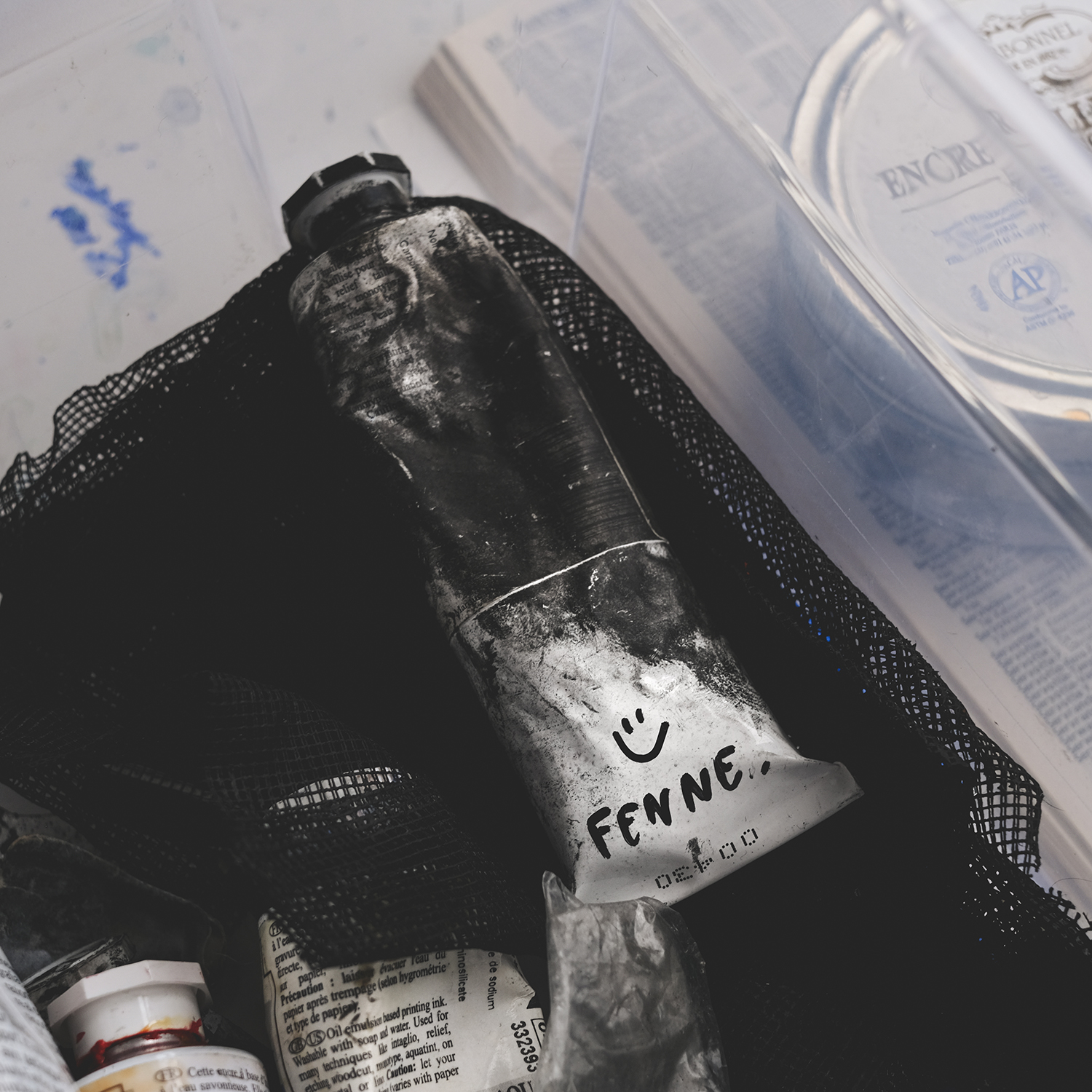 A bit of chaos, going home with black fingernails, and all kinds of things drying on every available surface,… those are the signs of creative energy and inspiration flowing wildly- one of the best kinds of feelings in my very humble opinion.
It's definitely not always like this. The creative process can be challenging, confusing, and sometimes even devastating. The quality of the work is subject to many factors and there isn't always time to brood on an idea for a while.
January and February have been the most challenging months in a long time with extremely limited energy. I fell asleep every afternoon, being so tired that if I tried staying awake, I would just walk against doors and stuff. As the dark winter days can really drag the mood, we got some extra vitamin D in a bottle, just to try something except for sleeping like a hibernating bear.
I'm not sure if it's the vitamins that did their magic, or just some longer and beautifully sunny days, but right now, I'm feeling great. Excited. Full of ideas. More like myself again. Having some fun plans for spring and summer also helps, of course.