A minimalistic leather camera strap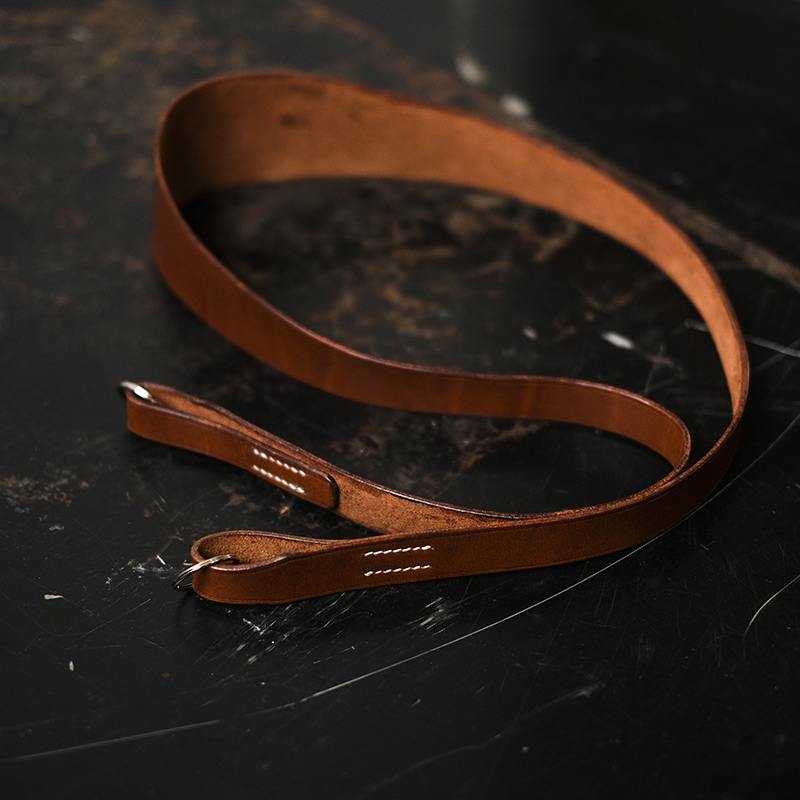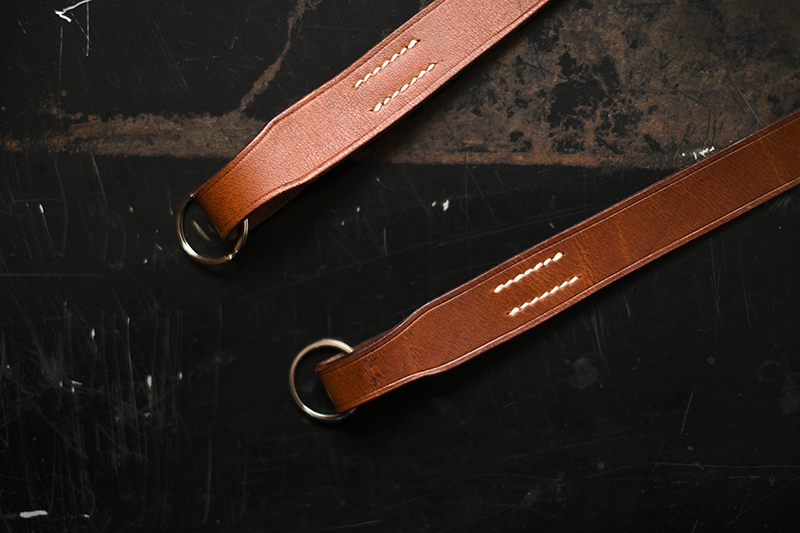 Since I'm still learning anything and everything about leathercraft, I don't usually take orders, but when Kati asked me to make a simple (DSLR) camera strap, it sounded like a fun challenge.
Simple, in any craft, doesn't necessarily equal easy, especially not if you want to deliver something decent that will last for a long time.
Sure you can just cut or buy a piece of leather, some rings, and throw some glue on it, but that's not the way to learn anything, let alone share the joy of leathercraft.
So how is this prototype made?
– I opted for veg tan leather from a local tannery. I always buy production leftovers that are still good quality but they might have some marks as you can see.
– The strap is all one piece so it's cut on the long side of the hide. I'm not sure if I would do this again since this leaves me zero room for errors and it's a big piece that needs to be cut at once.
– All edges are sanded several times and smoothened with Tokonole before starting a finer grit. This part of the process takes a lot of time since I do it all by hand. But it's also very satisfying and relaxing.
– The edges are then compressed with the edge creaser and waxed to give extra protection against moisture. The wax tends to bleed a bit on the inside, but over time and with use, it should blend in with the patina.
– Then rings are added and the ends of the strap are stitched together.
And finally, it's off to Finland!