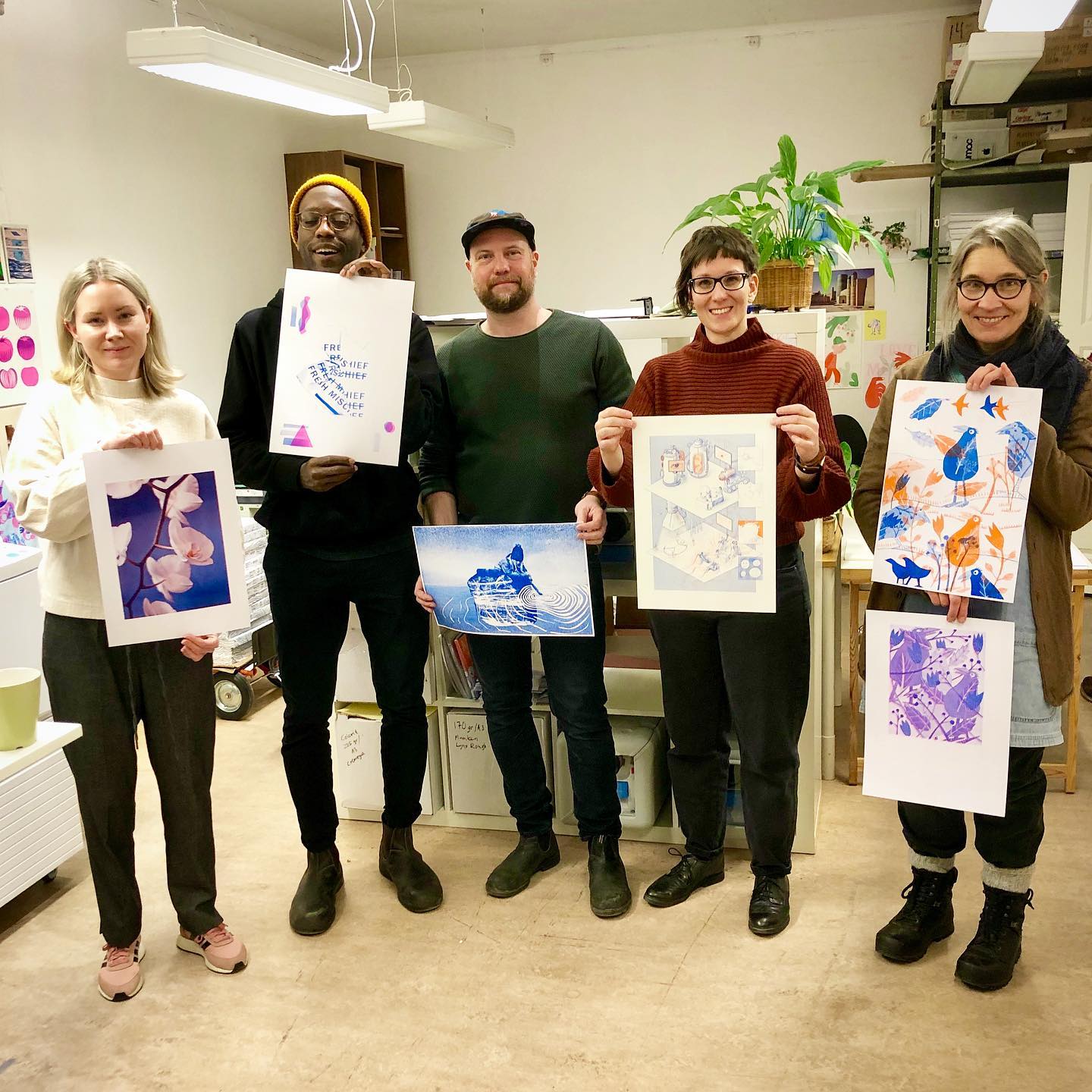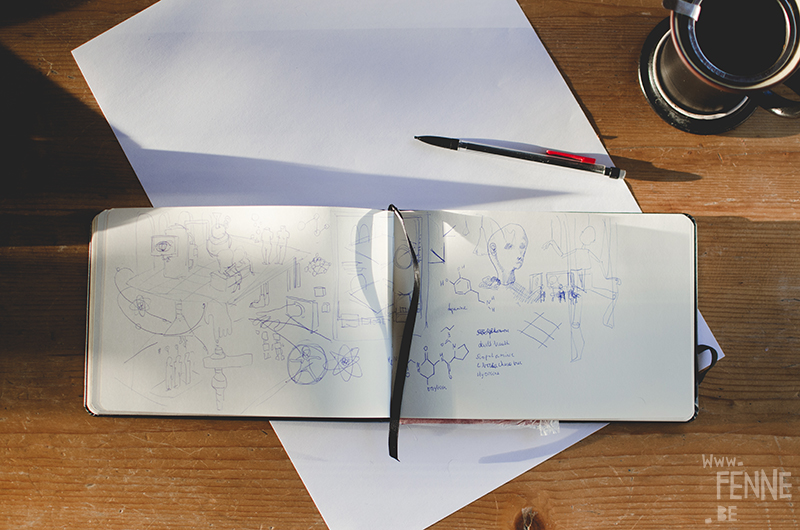 One concept, one sketch, 3 different end results- this is the process behind the Happiness Factory.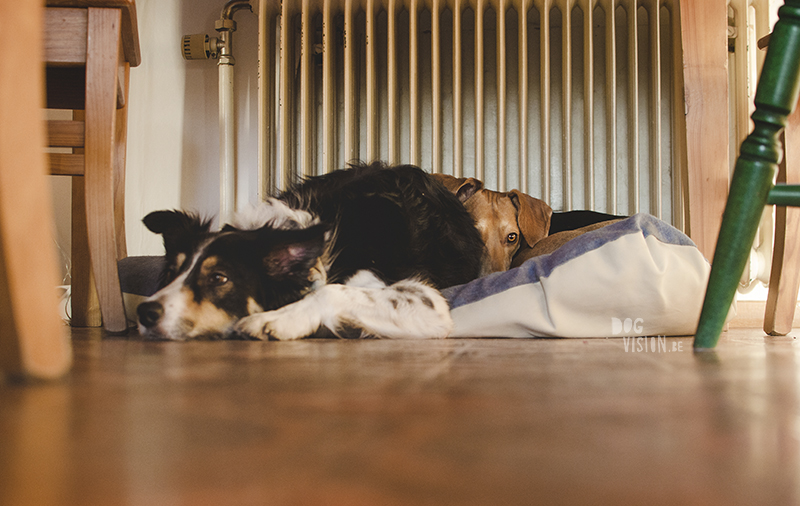 While my dogs were quietly sleeping in the sun, the loose sketching, the thinking scribbles, found their way to a details A3 sketch. Normally, I don't put all the details in the sketch but this time, the plan was to turn it into a digital drawing- my first! As silly as it might sound, I wanted enough reference to know how big an object would be in print, or how visible a detail would be as on an Ipad, you can zoom in all the way to pixel-level and get lost there 🙂
So far, I only used the computer to clean up scans, combine some layers or make files ready for screen printing. But digital drawing is completely new to me. *feeling like a granny here*
What I really like… the ease of drawing a straight line haha!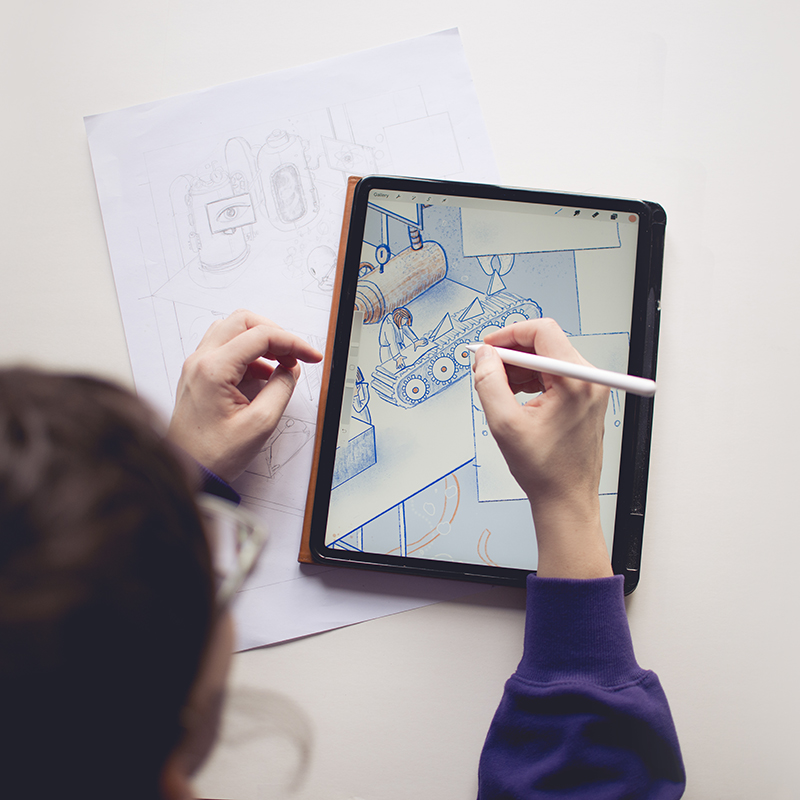 Then it was time for another First Time, so exciting! With my digital sketch ready, I took the train to Sunne- a village in Värmland that I had never heard of but where Risooprint hosted a workshop digital riso printing. And what an experience! Meeting these wonderful creatives, delicious fika (I'm a foodie after all), learning new skills, exploring a new place, a whole day being surrounded by joyful colors and prints… The night after I woke up in the middle of the night, feeling like a piñata ready to burst from all the ideas and impressions. Crazy but fantastic crazy 🙂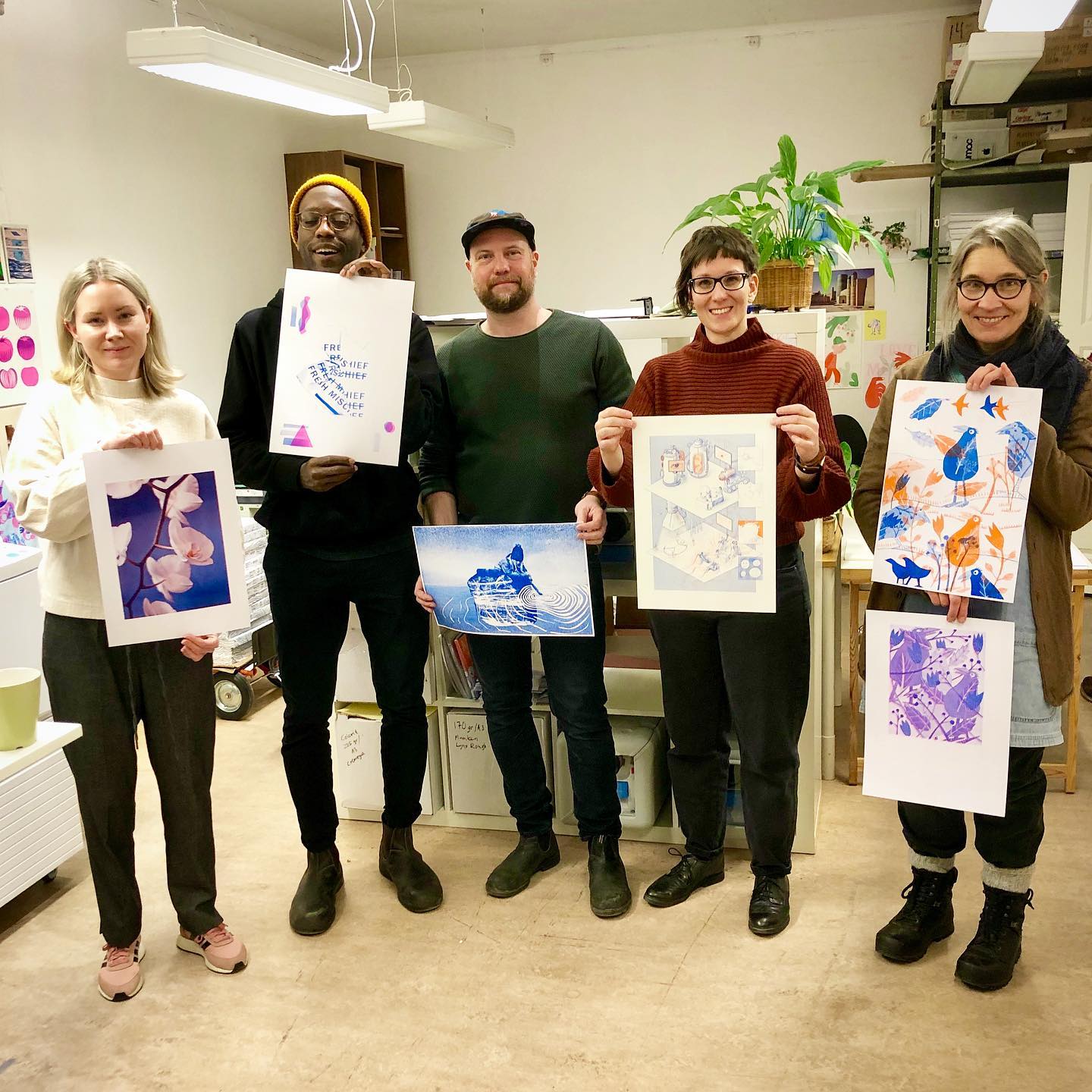 Too bad that I don't have a riso printer myself (yet?) because there was so much that I wanted to try, change and play with.
With no riso available for the next few months, I decided to rework the sketch into a drypoint needle etch- something that I'm more used to than digital drawing, just to see the difference.
Here you can see how that works: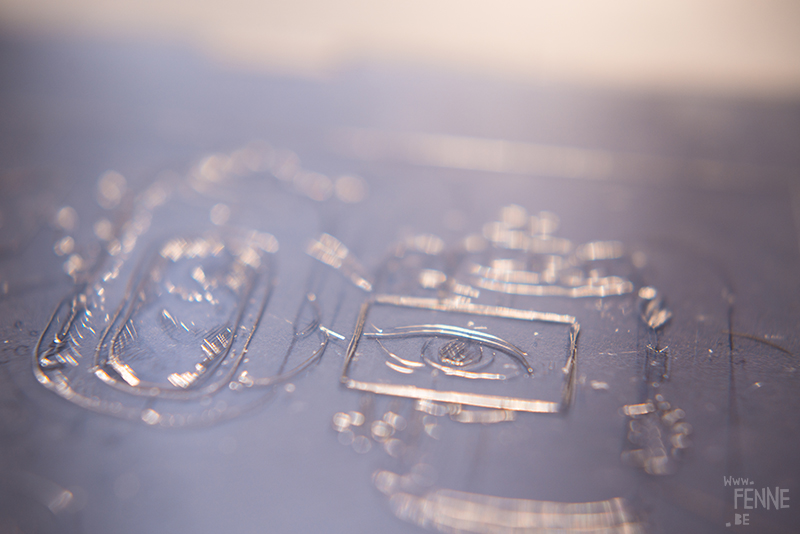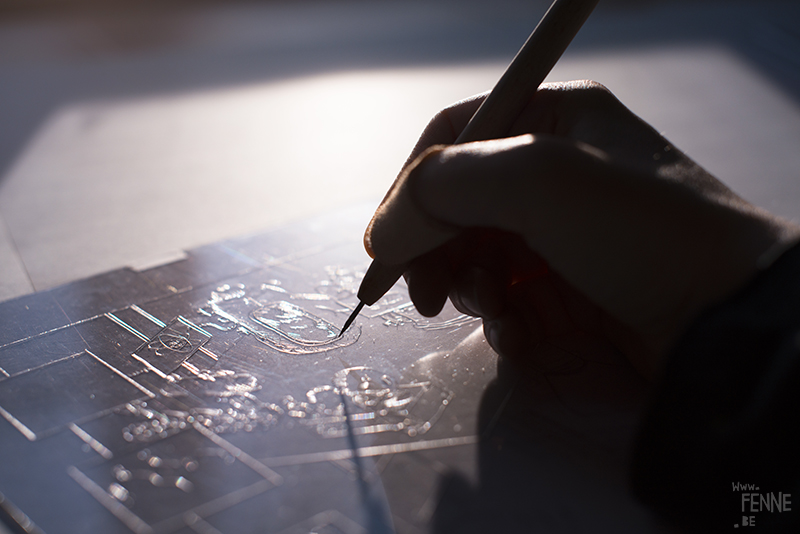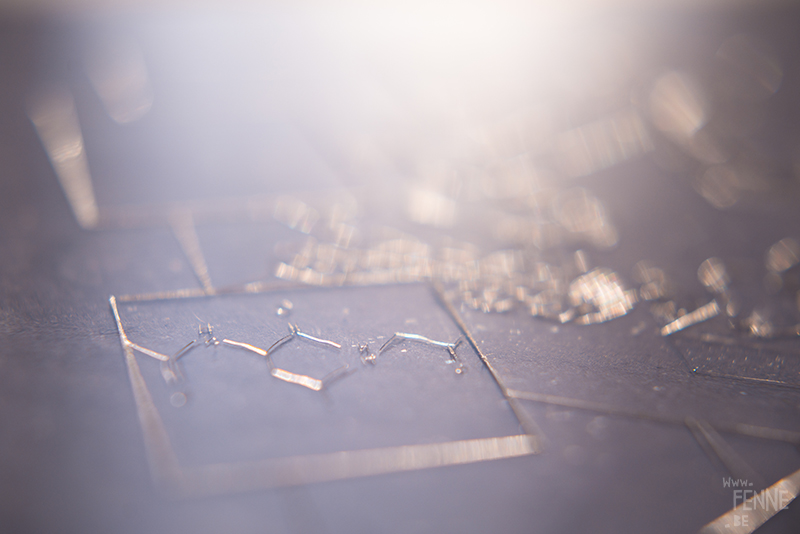 After scratching and drawing in the plastic, I rub it in with ink and print it with a press on heavy wet paper. That print gets scanned again and then digitally converted to different layers to create different colors.
These are the two prints that are now available at Society6: the digital drawing and the etch. Both come as art prints, posters, mini prints (with or without frame), and cards.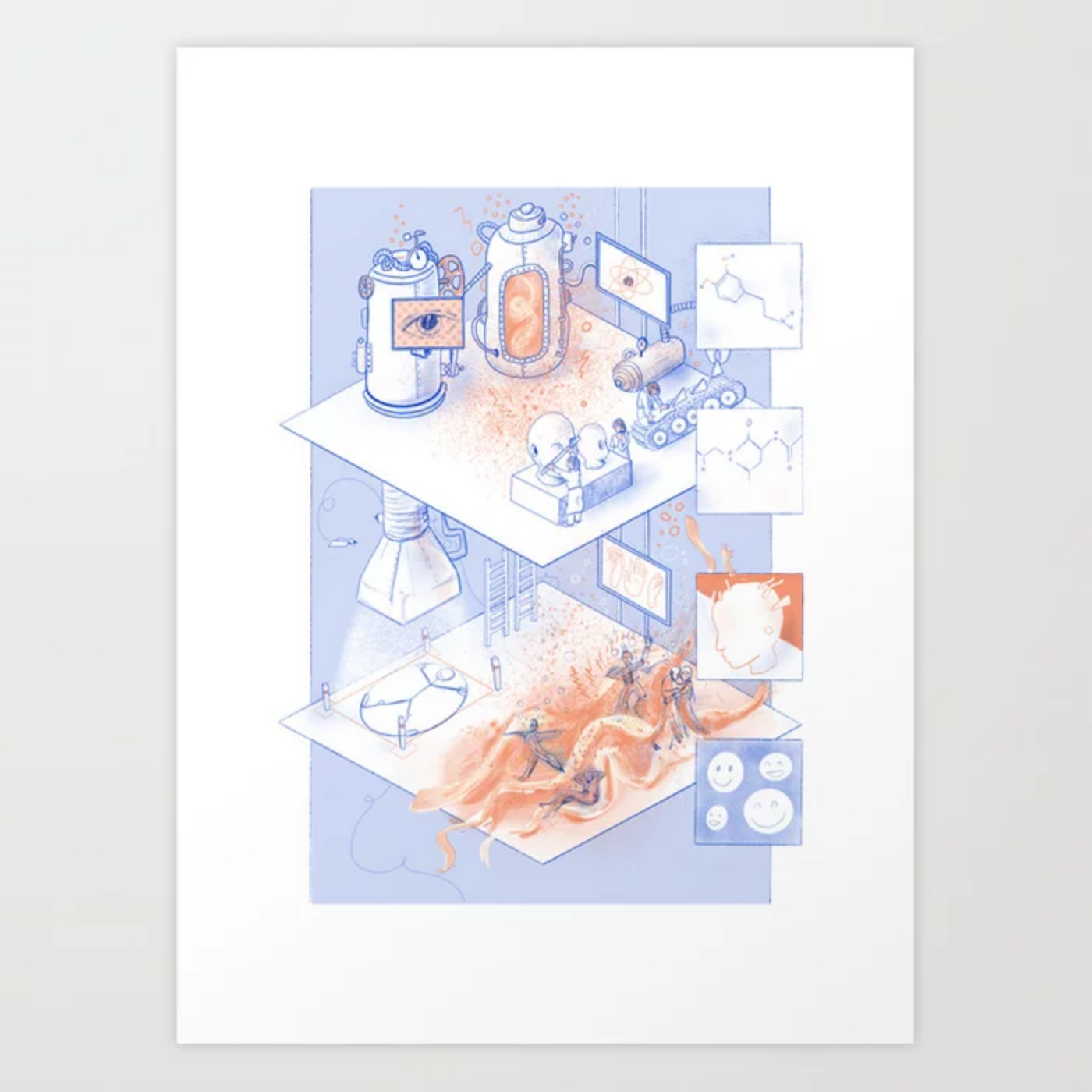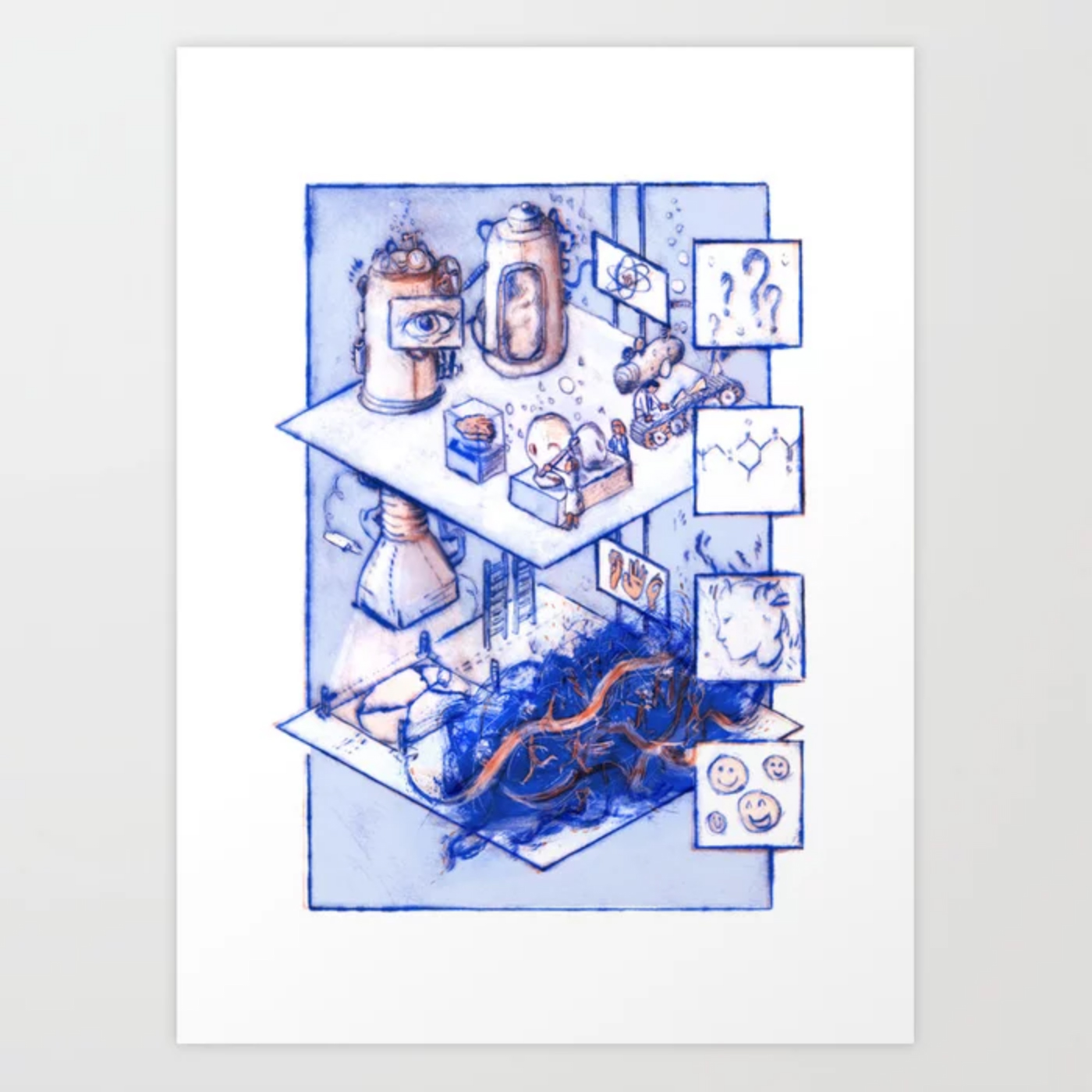 And this is the blue and orange version of the riso print, framed for Joeri because he was such a fan. I also have a blue and pink version but I'm thinking of experimenting a bit more on these prints.