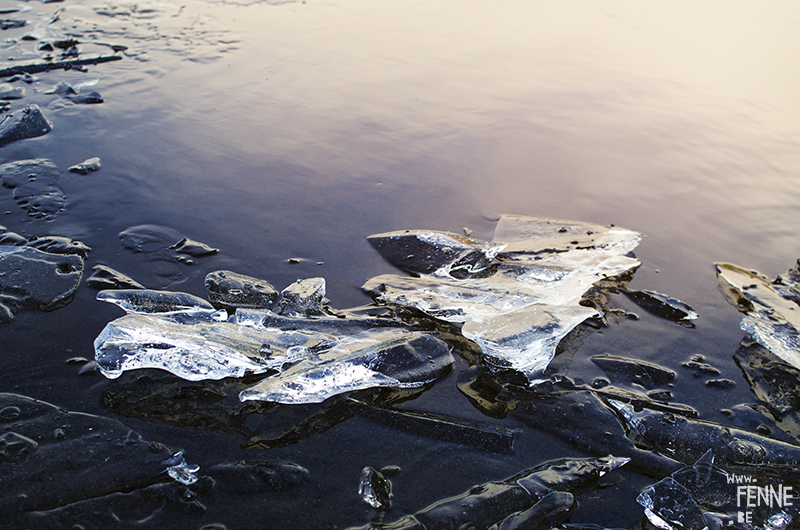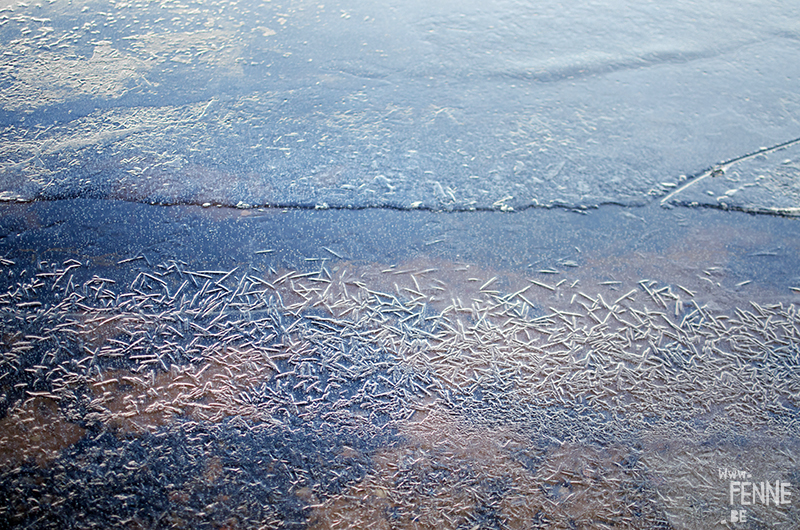 We drove home after a sunny hike, looking for cabins in the woods. As we had finished the last sandwiches and tea, Joeri decided to take a little nap before driving home. After all, the sun was getting tired too and we had a long drive ahead of us. We parked the car by a lake and as he curled up in his seat, I got my camera out and ran towards the floating ice. ICE!
This winter is weirdly warm, it's no good. Nature is responding as if it were late April. We haven't had any snow since Christmas and normally we would be fighting meters of snow by now. But one thing that feels magical is the ice. Although not thick enough to walk on, we can see it in all its bubbly beauty. Normally it would be covered under a warm white blanket of pure white snow, but now I've been capturing it the whole winter.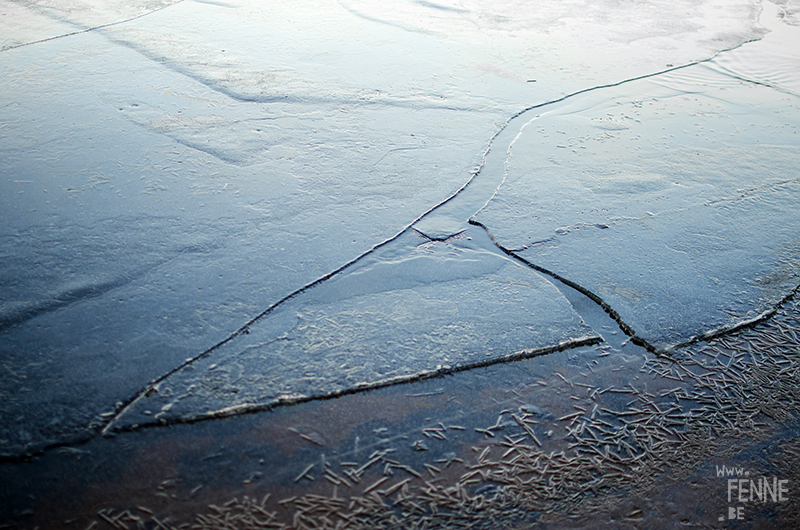 By now, most of it is melting, creating a mesmerizing play of shapes in the late light. That low sunset reflecting the deepest blues and lighting up all the details. I continued to watch and photograph until my fingers were as frozen as these pieces. Shivering as I didn't have my usual super warm winter clothes on (didn't even wear my snow boots or ski pants this year at all). When it felt like the cold had reached my spine from the inside, I ran back to the car, all glowy and happy, diving under a warm blanket with Joeri's gloves on to melt back to normal :D.