It's a lovely sunny day, one of the first where I really get a spring feeling- even found the first flower in my garden! (But no pictures as my dog… well she pooped on it, sorry) Although I adore winter and some cold surely doesn't keep us from traveling, there is another feeling that comes with the possibilities of summer. I start to dream about the bright summer evening, campfires even if it's not cold, swimming in endless blue lakes and wading barefoot in the rivers. I can almost hear the gentle splashing of the water on the rocks.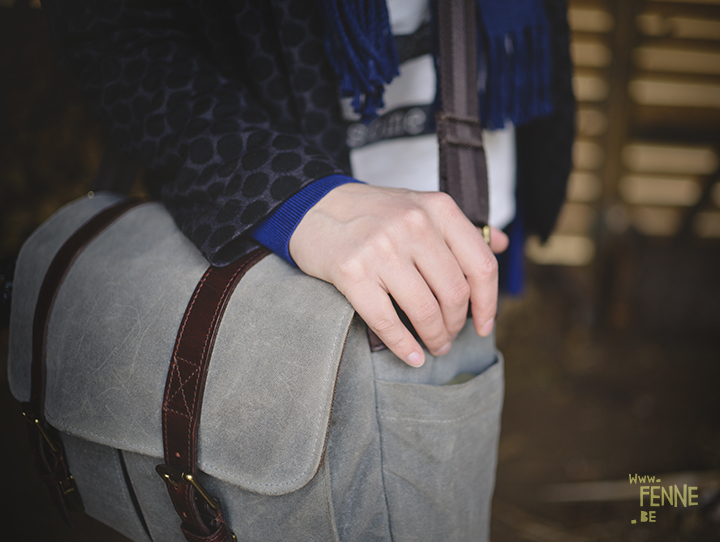 So, what I take except from some clothes and food? I always have a bag with the most-needed-things. Well, they are no lifesavers, but I have some things that I definitely want to have within reach.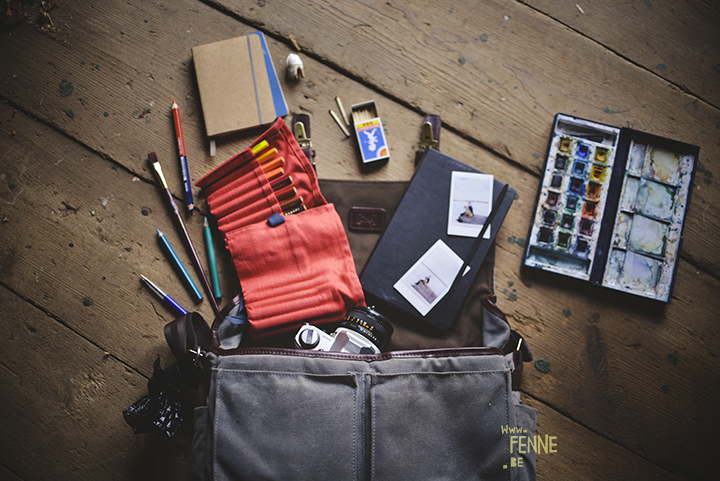 1. A camera. (This one doesn't work but I needed a stand-in). I prefer a DSLR but I also love to take some images with a Polaroid camera. At home I have a string of collected memories on Polaroid with snapshots of friends and some favorite places I've been. Mostly I take two lenses: the 50mm 1.8 and the 20mm 1.8.
2. Doggy bags. For the dogs of course, but they proved to be multifunctional as I find myself intrigued by things that I find on the road.

3.
Drawing materials
: Sketchbook, aquarelle and pencils. My weapon of choice is acrylic paint (as you can see in many
sketchbook
blogs) but on the road watercolor is much easier to handle, especially to keep things clean. So on longer trips I mostly take the watercolor. Mostly I have a plastic bottle with me or I use a brush with a water container.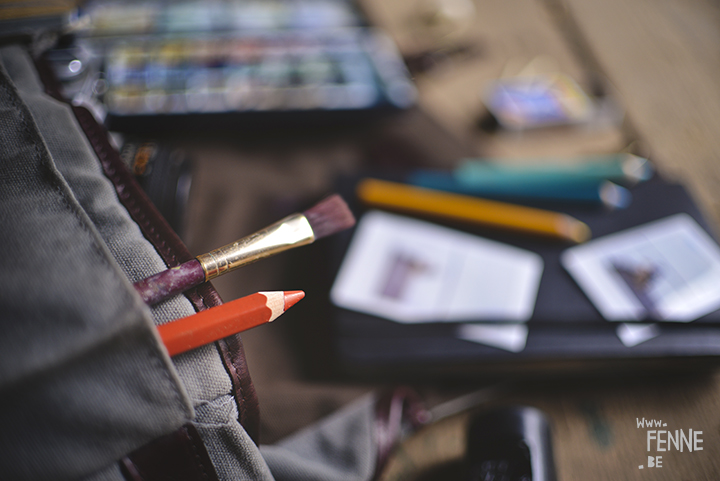 4.
Tick remover
(not in the picture). Summer + forest = being careful and daily checks for ticks.
5.
Sunglasses
(not in the picture).
6.
Something to eat
. In winter I would go for chocolate, in summer I choose mints,  or try something local. Or my favourites: cinnamon Altoids 🙂
7.
Passport
(not in picture) of course.
8.
Matches
because you never know when you need them to make a cosy fire J
9.
A notebook
for thoughts, names, places and other scribbles.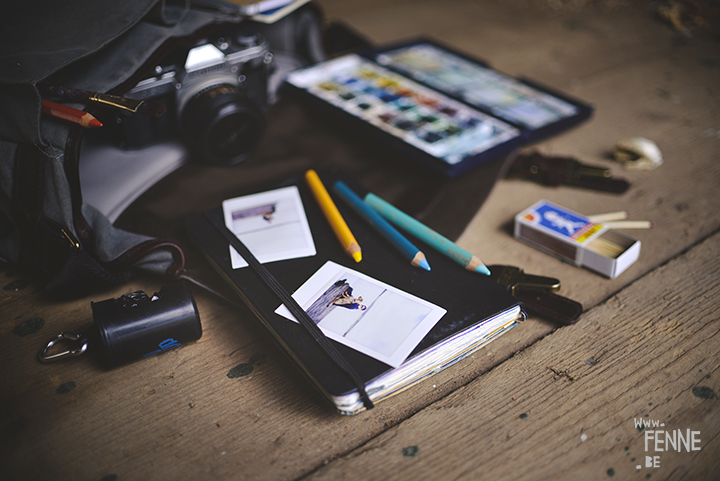 Spara
Spara
Spara