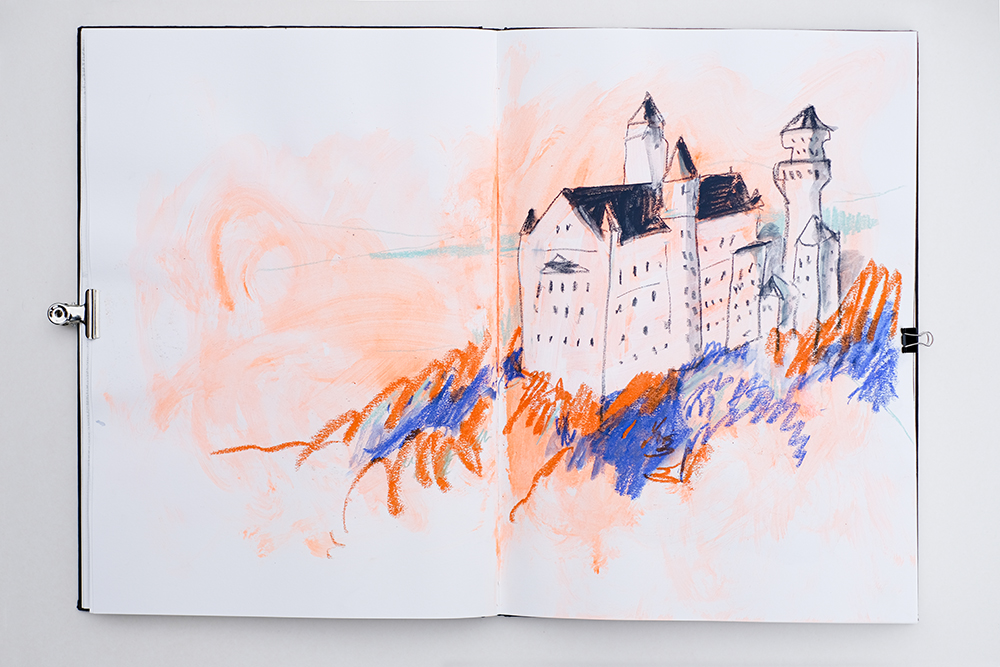 The seasons are changing, and the earth gets ready to hibernate, but September was bursting with colorful sketchbook explorations, challenges, and new connections.
I'm uploading the images, and I don't know where to start, so perhaps we'll start at the end of last month. In August, it felt like a shift was happening in my work and sketchbook, and while I couldn't put a finger on it, there was no doubt that I wanted to continue the joyful ride and hold on to the energy.
Last month, I joined a Patreon for the first time (Patreon sketchbook session), and it was so fun that I decided to try another one. This time, I joined TJ Marston from @sketchitstudio and she organized both a live session and a sketchbook challenge. (week 1 North America, week 2 North & South, week 3 Tibetan plateau)
The theme of the live sessions was: Making bad art.
Not that we had to try to make the ugliest things possible, but rather loosen up, play, experiment, let go of the wish to have a pretty end result.
We smudged, made blind sketches, turned images upside down, made super quick doodles, and chatted about sketchbooks and more.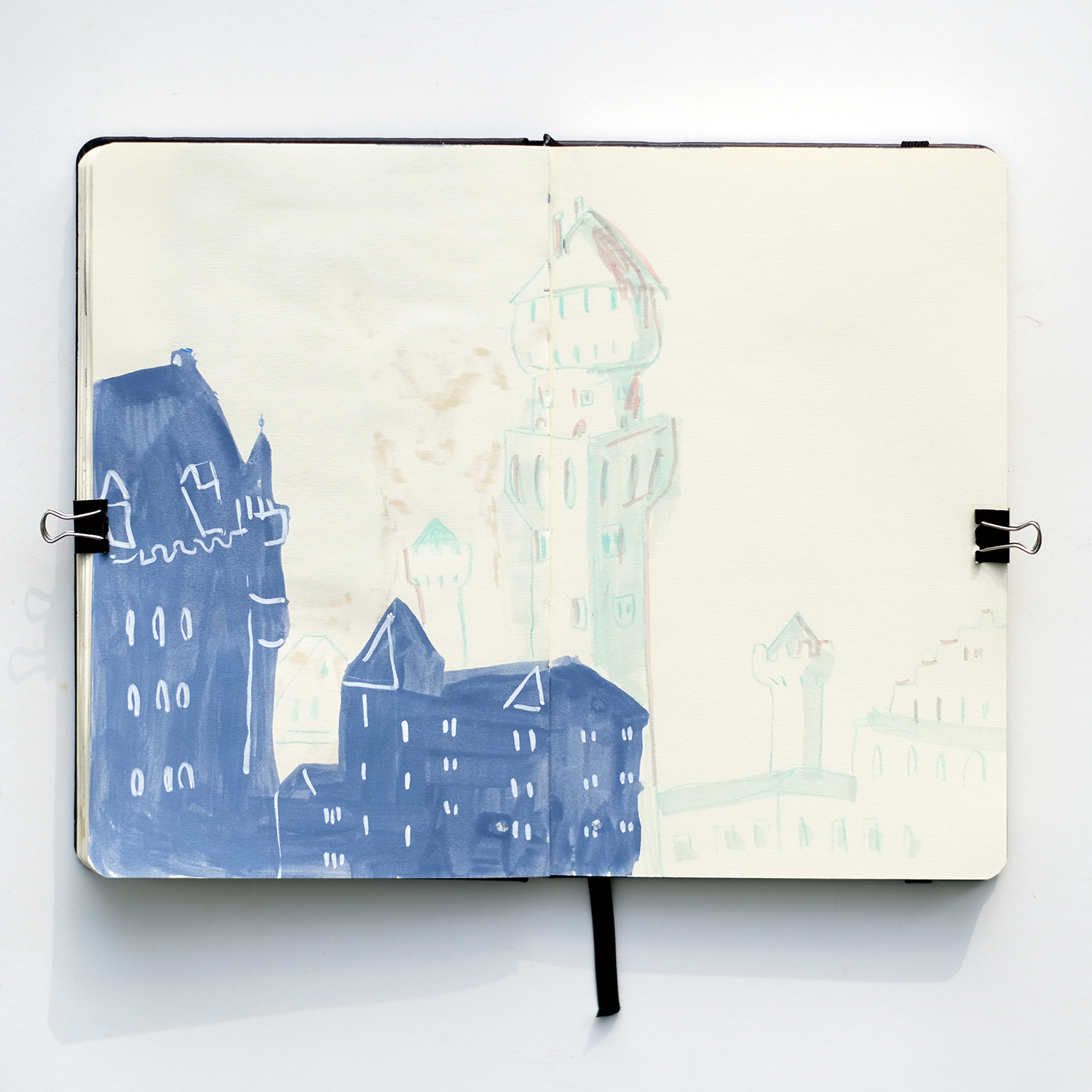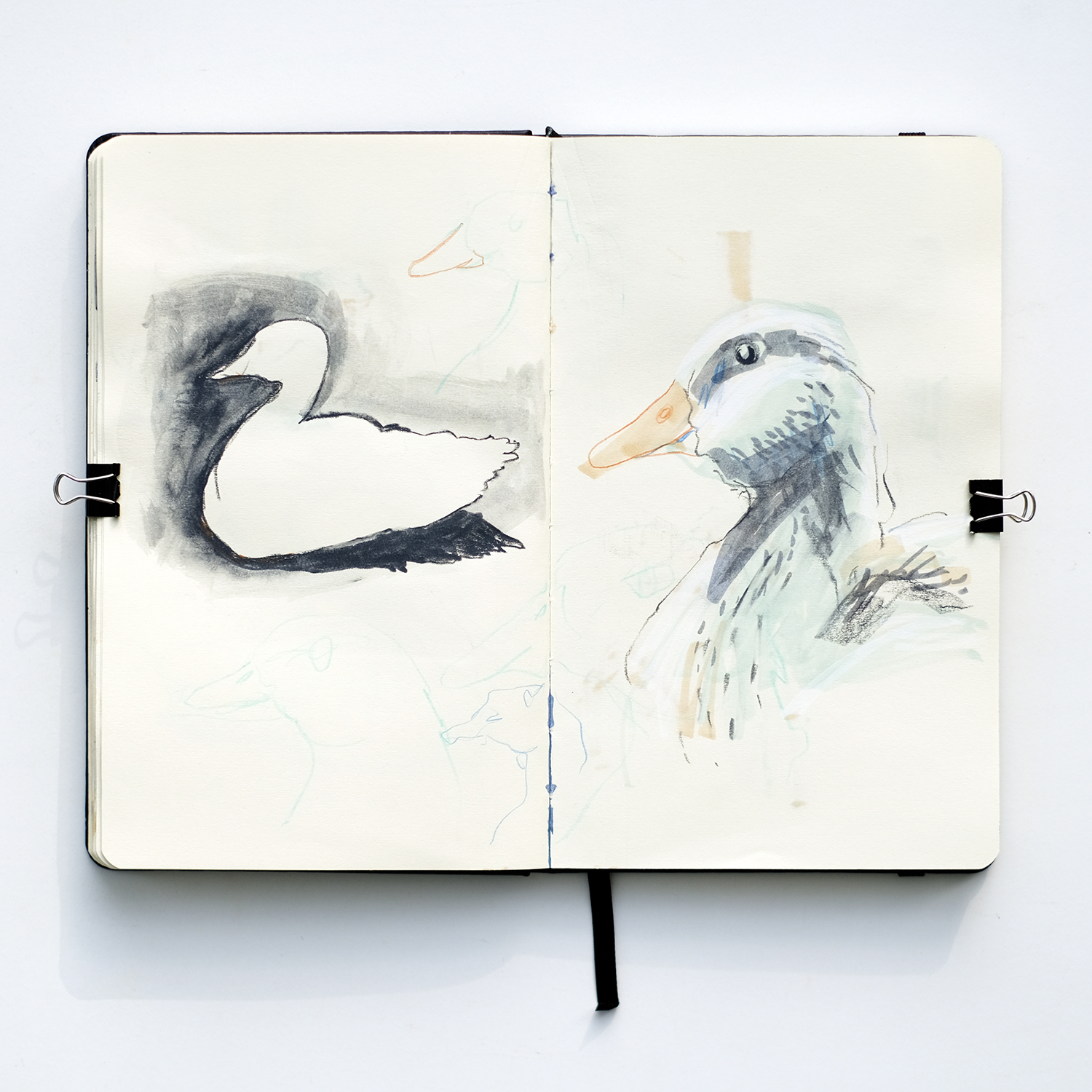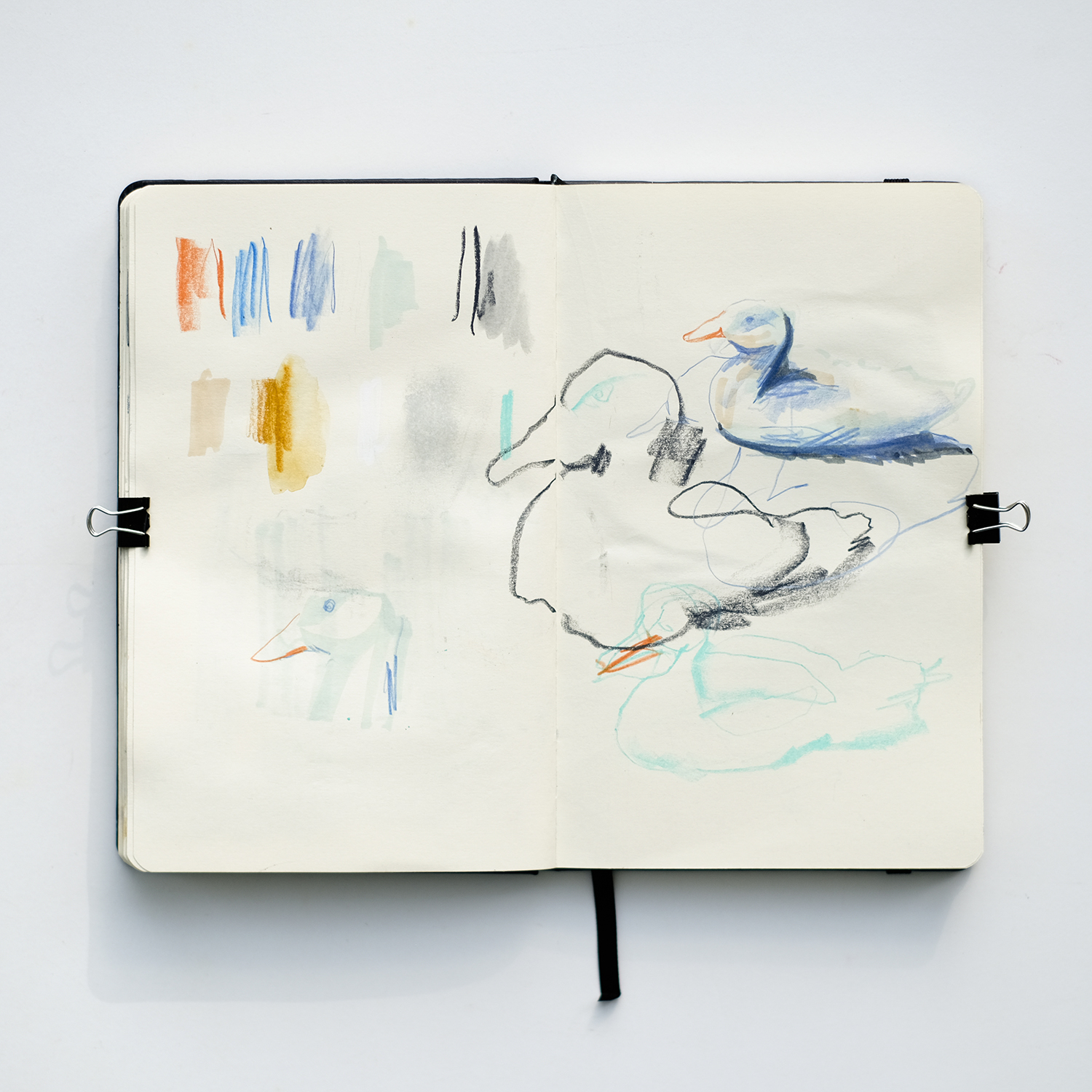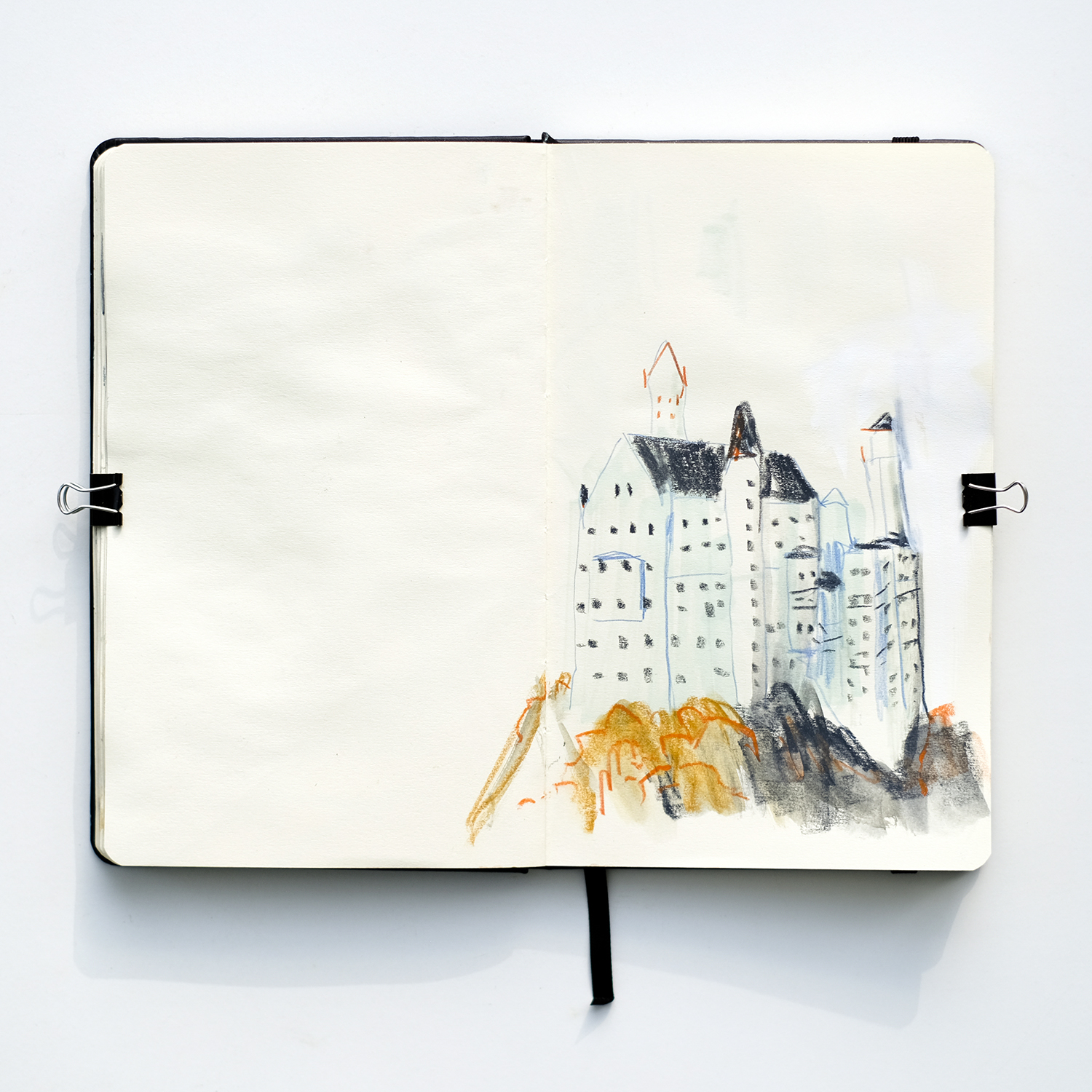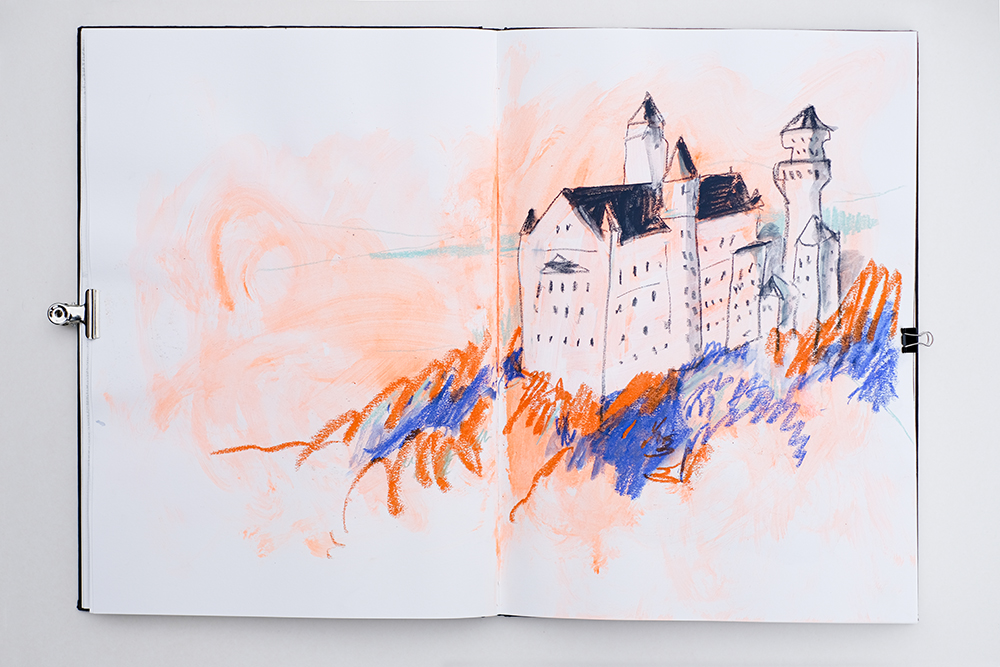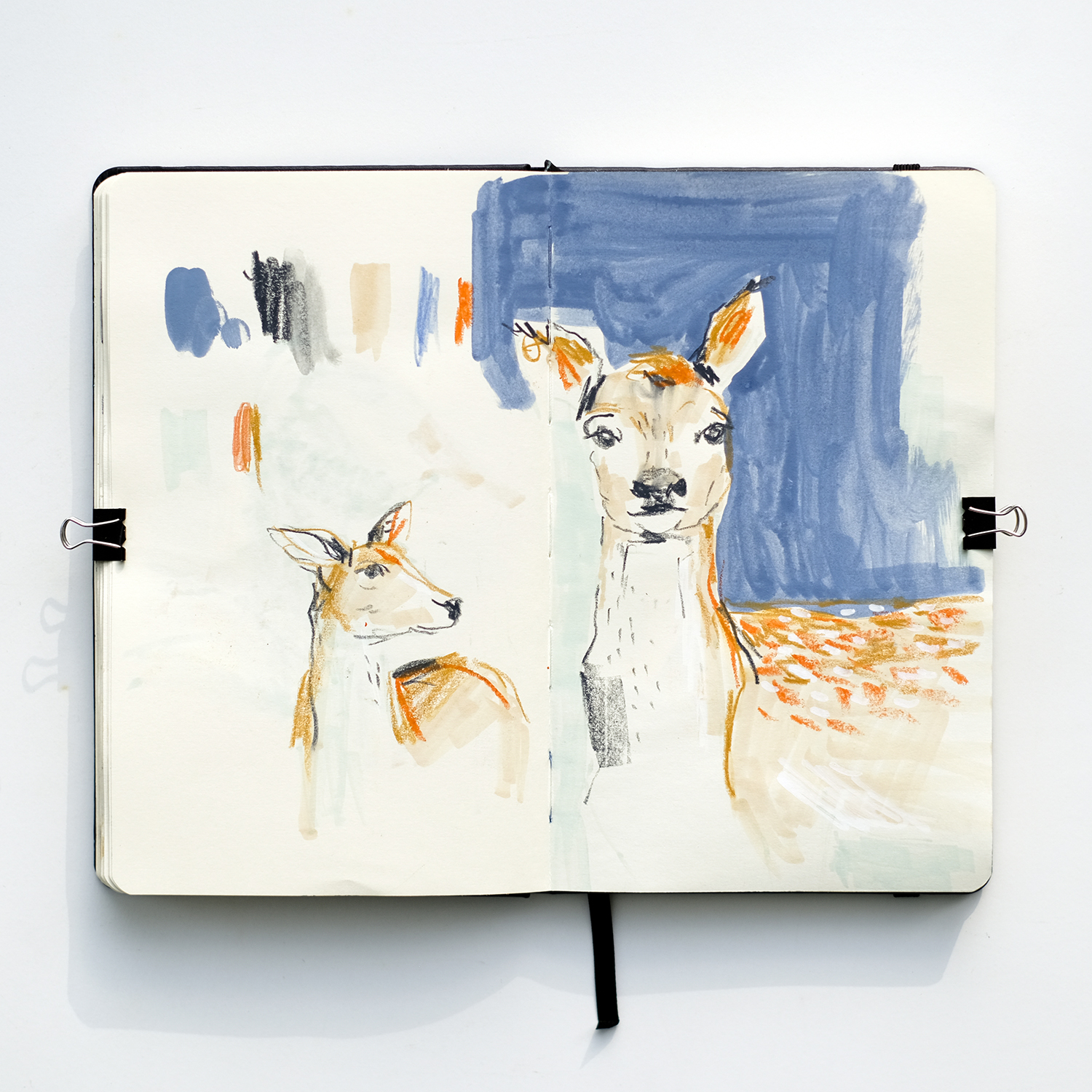 I also went drawing at the lake, but had to run from the mosquitoes. Turns out that the heavy rains from August created the perfect conditions for mossie-overload.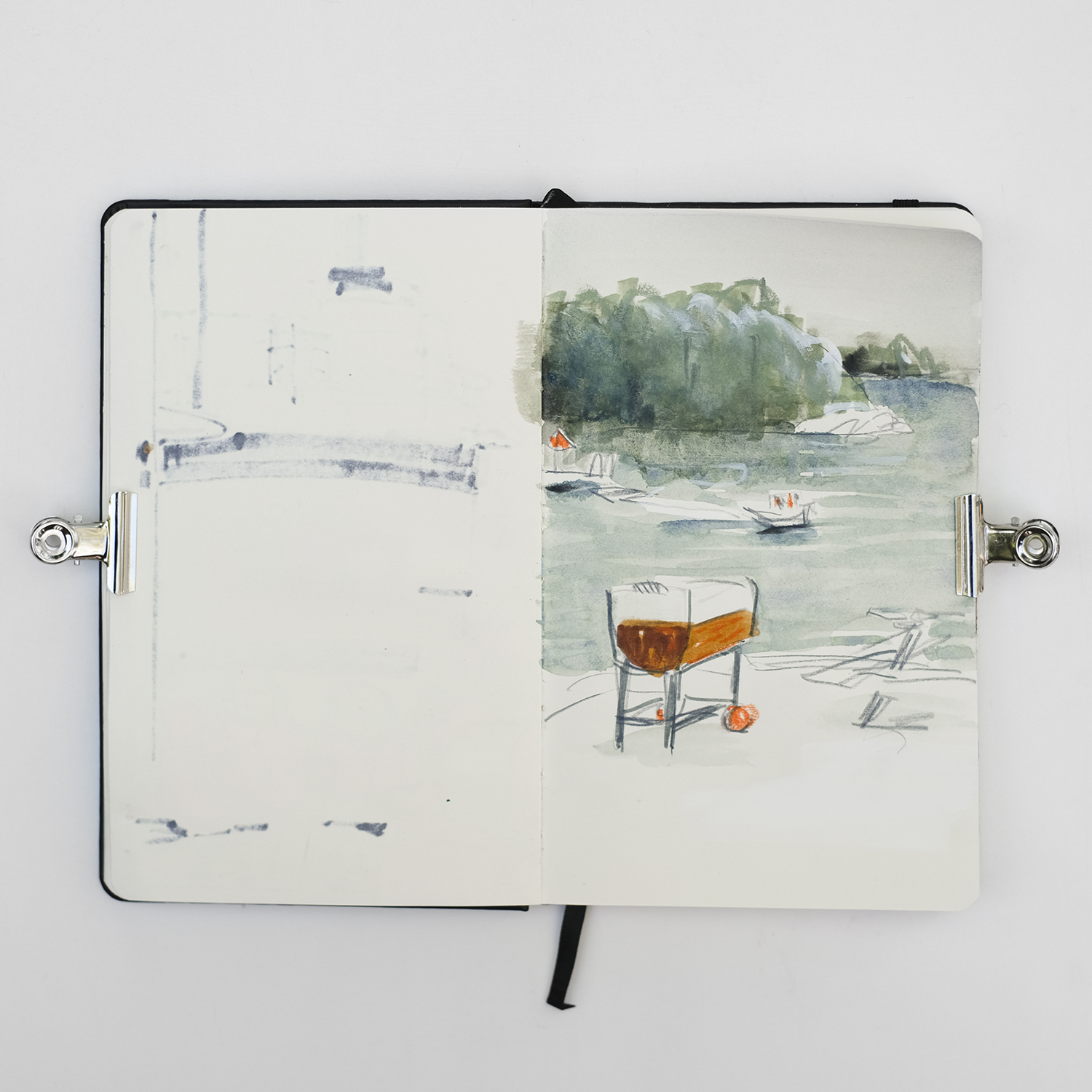 Then I did a session about values, and I experimented with the Artgraf- which I love, but I prefer using it with a brush.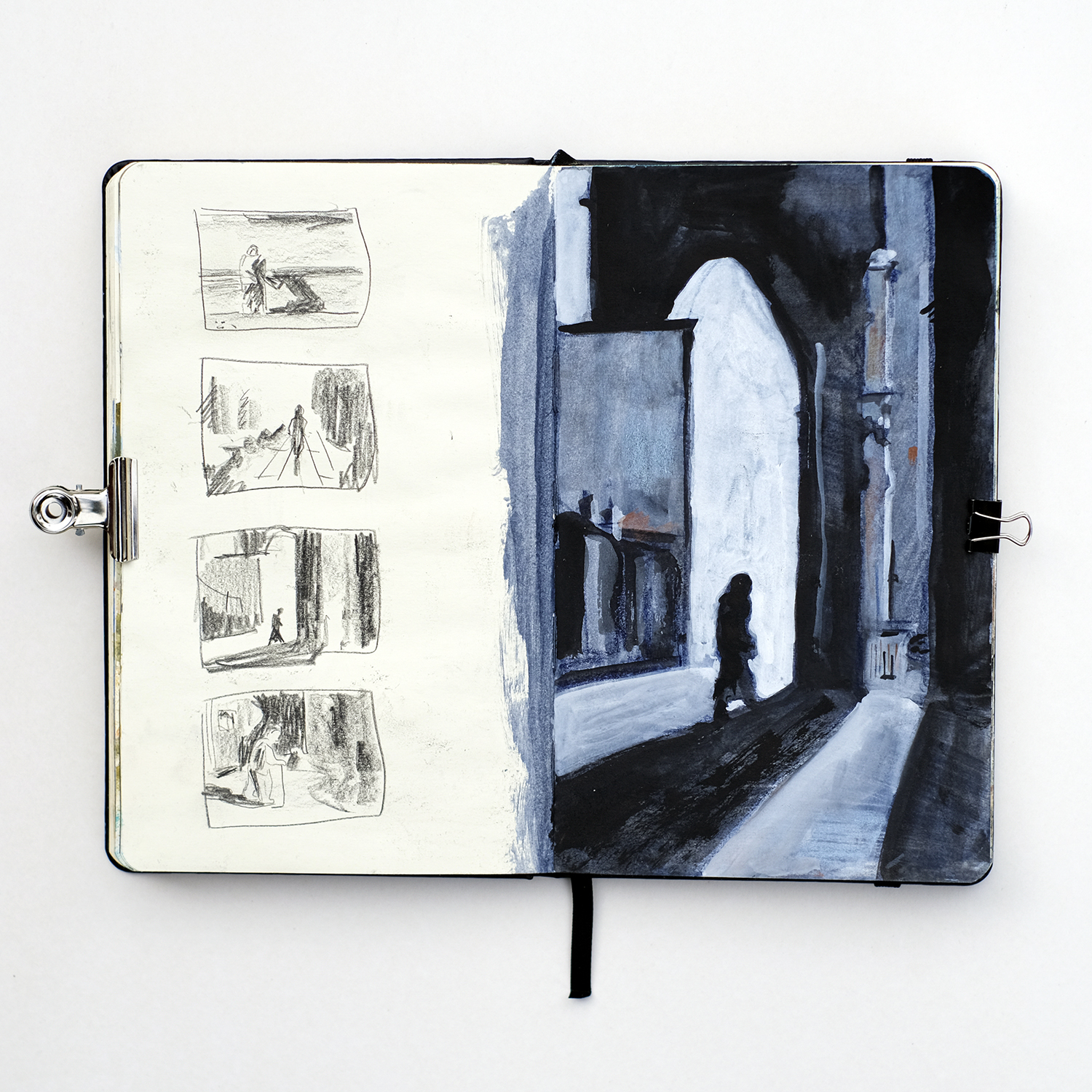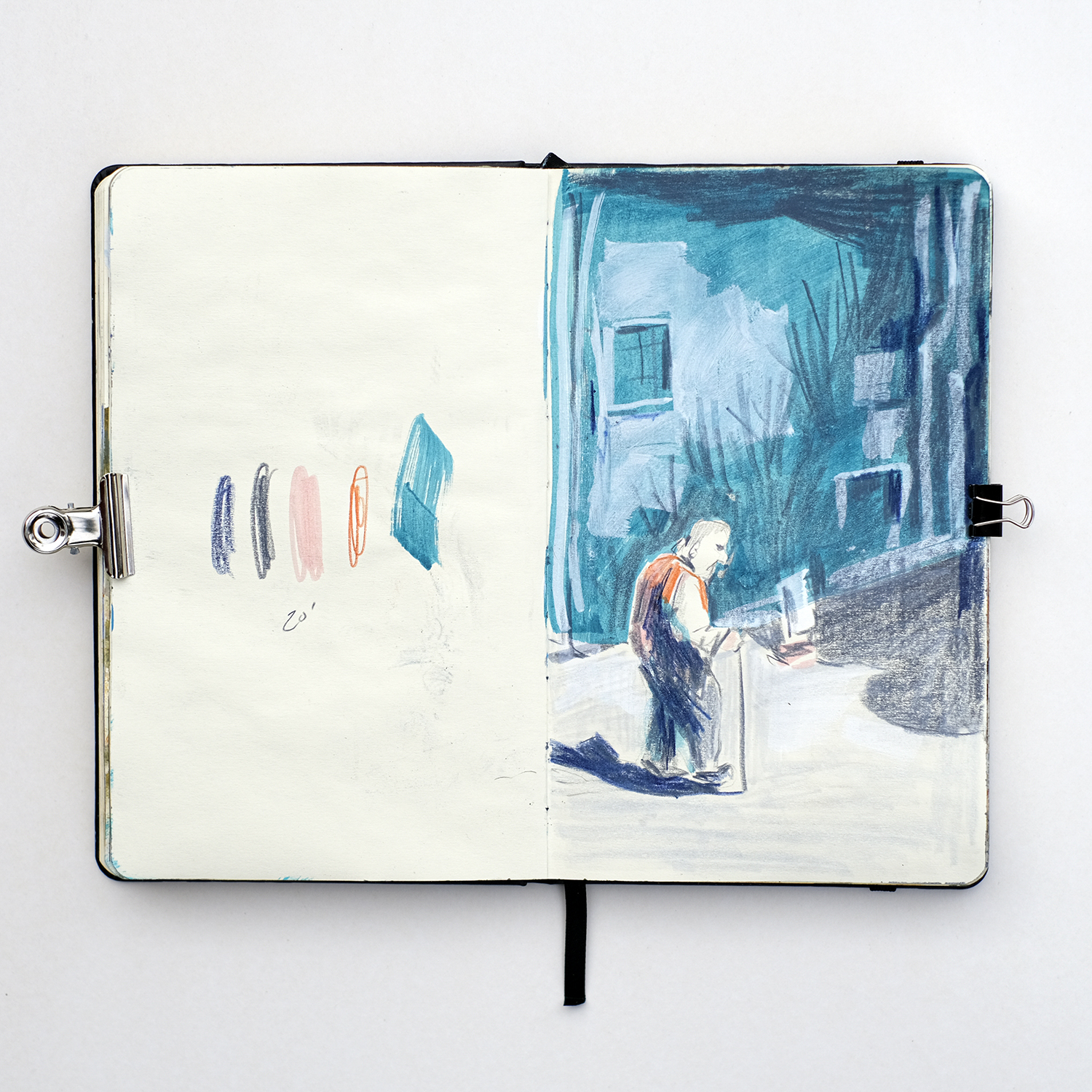 Another live session with TJ continued the theme of the September challenge: Endangered, and we worked with images from the Namibian desert. We get a limited time for every sketch, and at one point, it was just one big mess. I had too much stuff on my table, dropped pastels on the floor, my acrylic paint didn't want to dry so I had almost no time left for the lion- but hectic as it felt, it was fun and relaxing too 🙂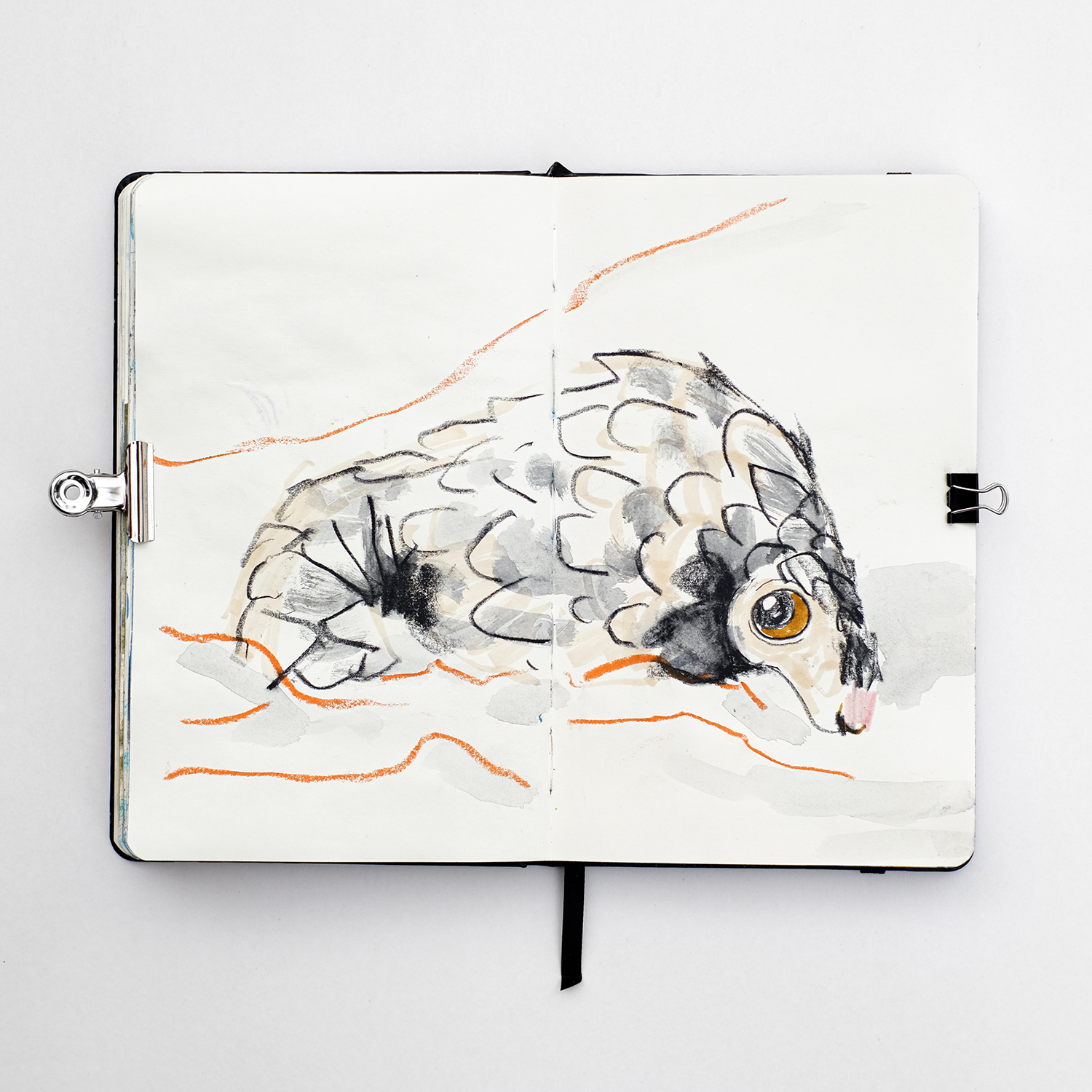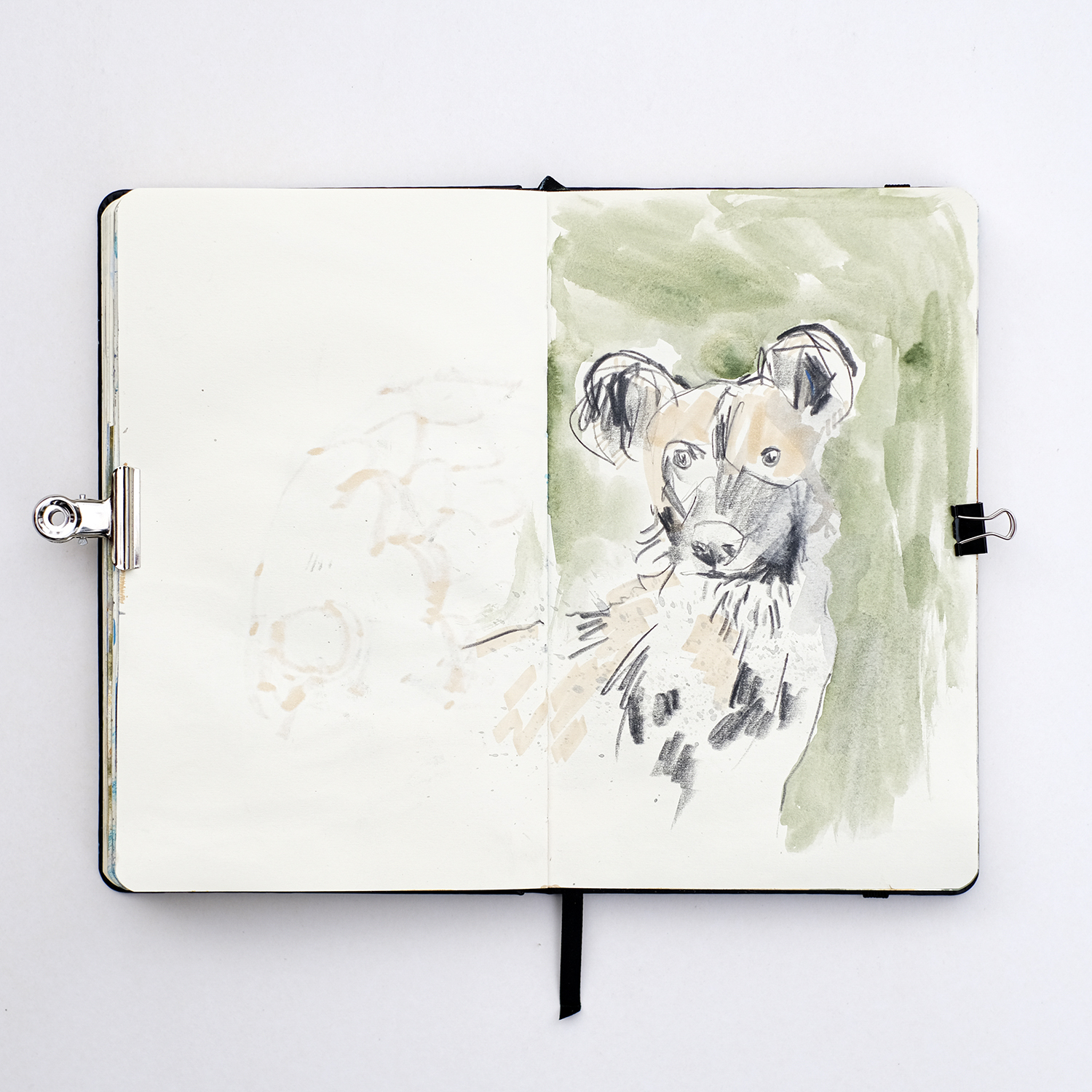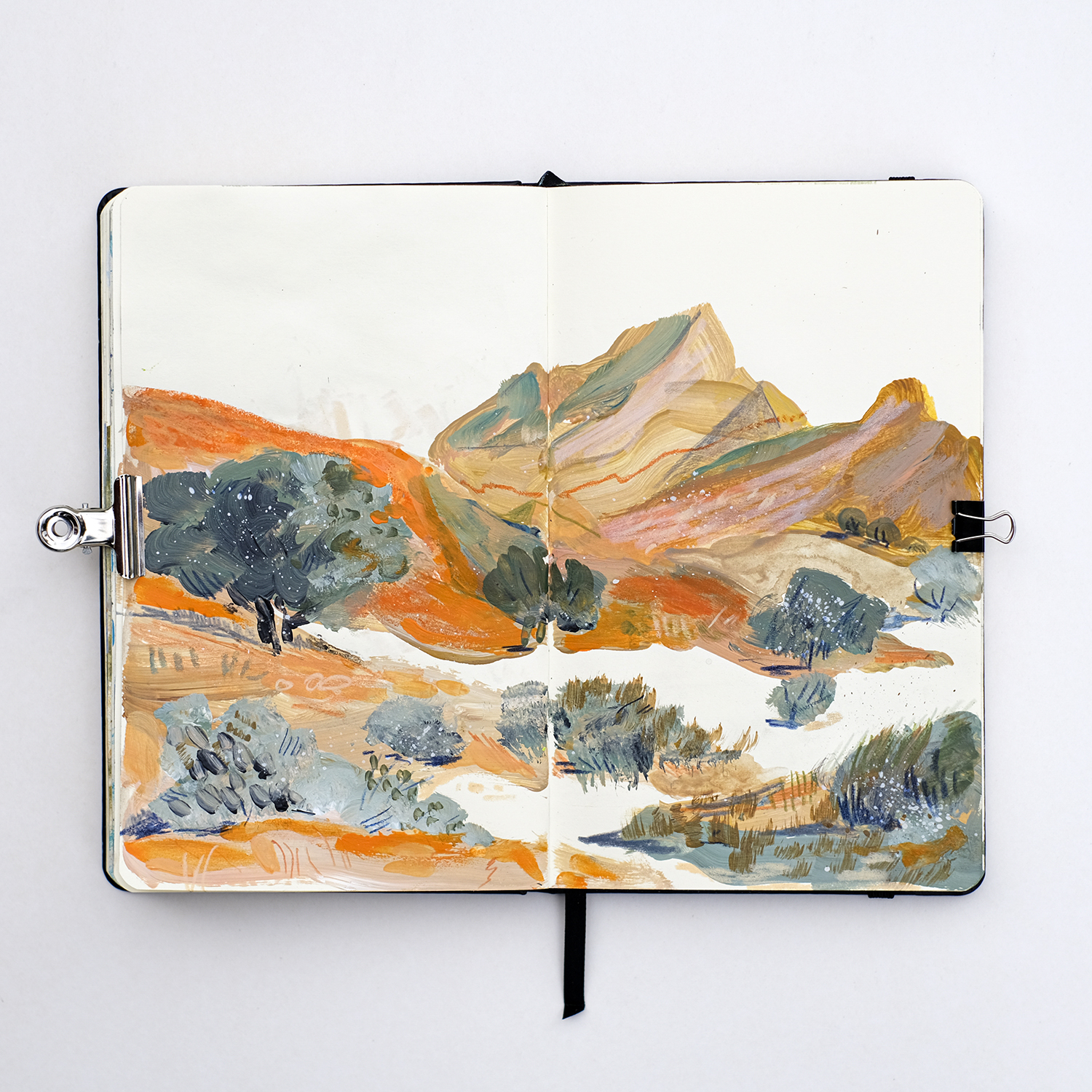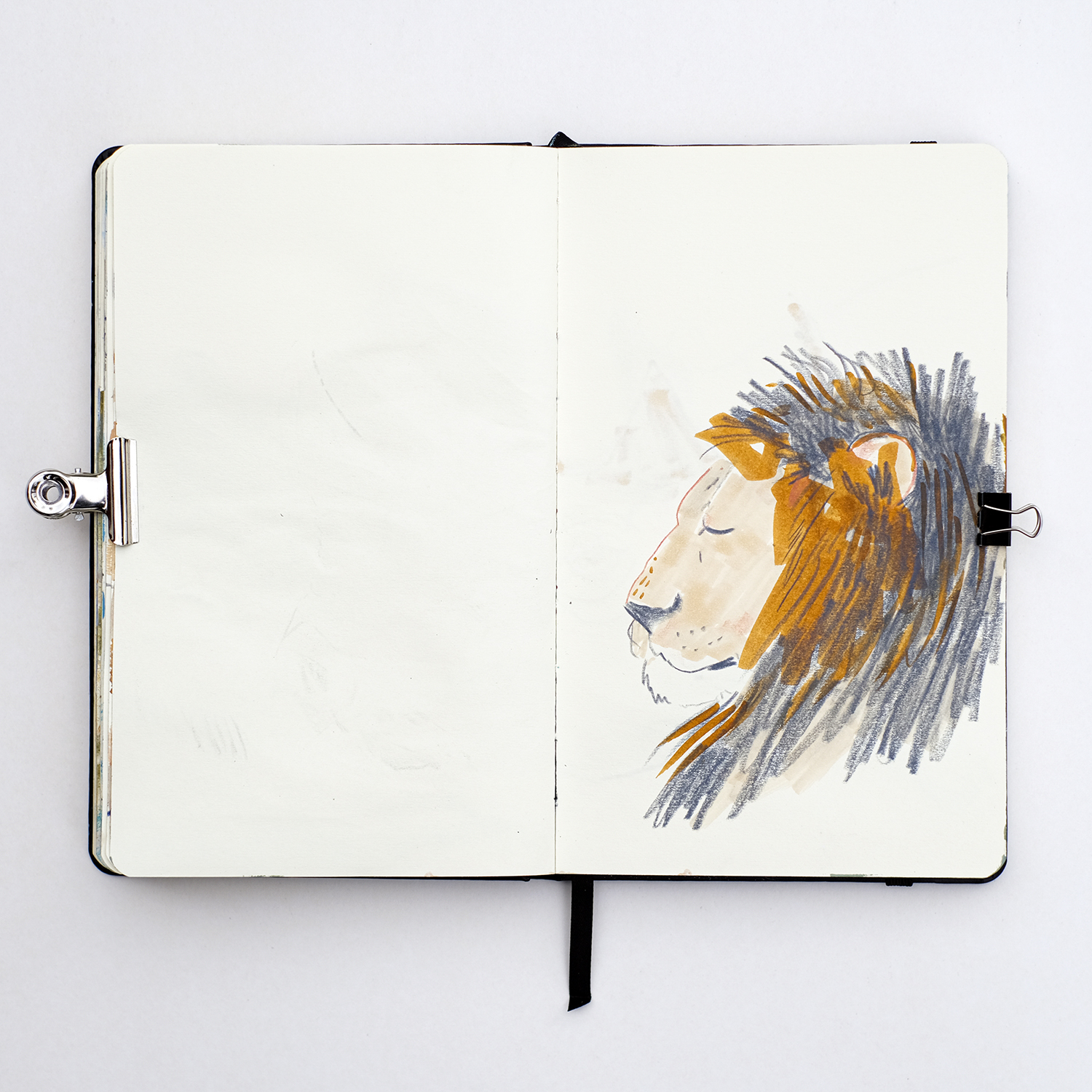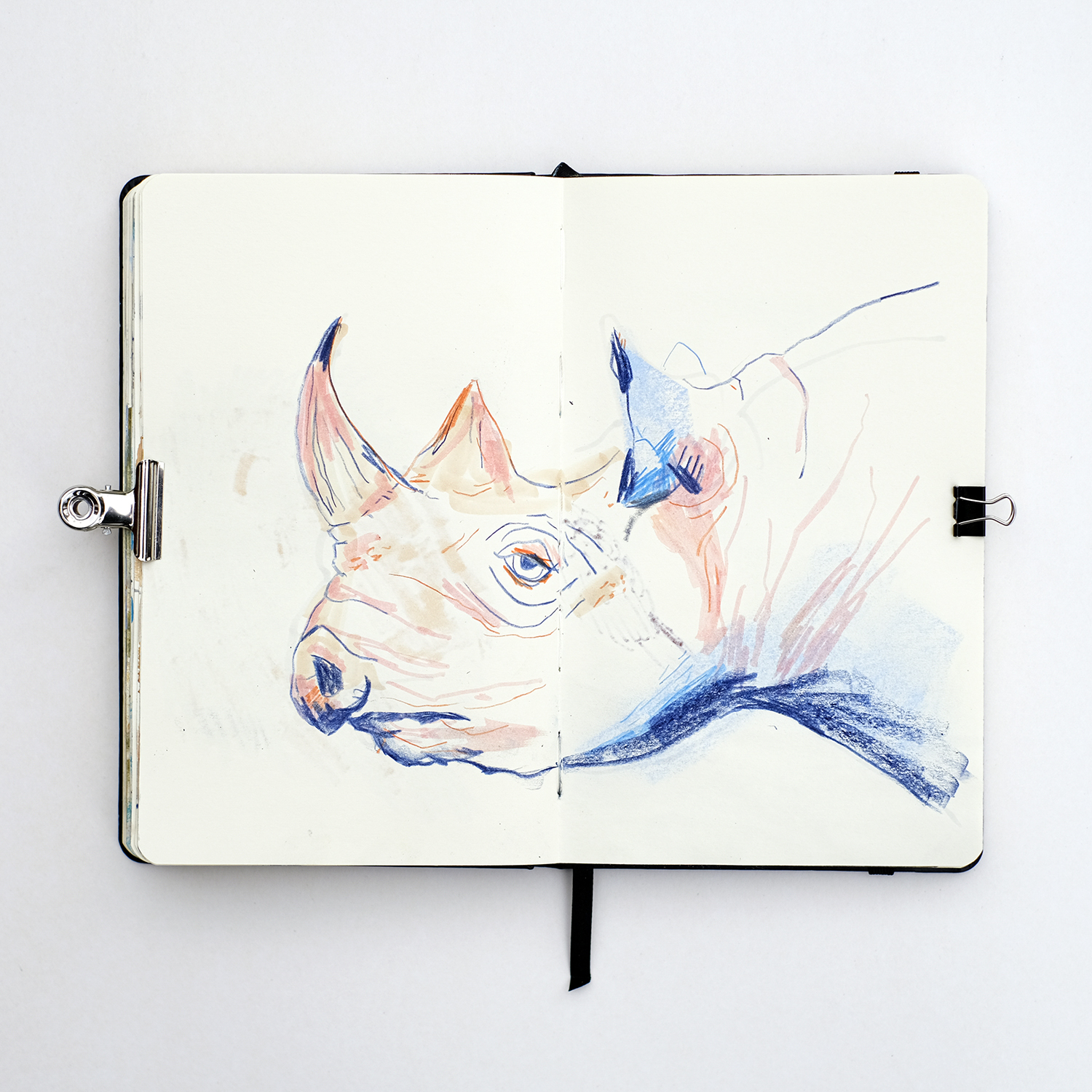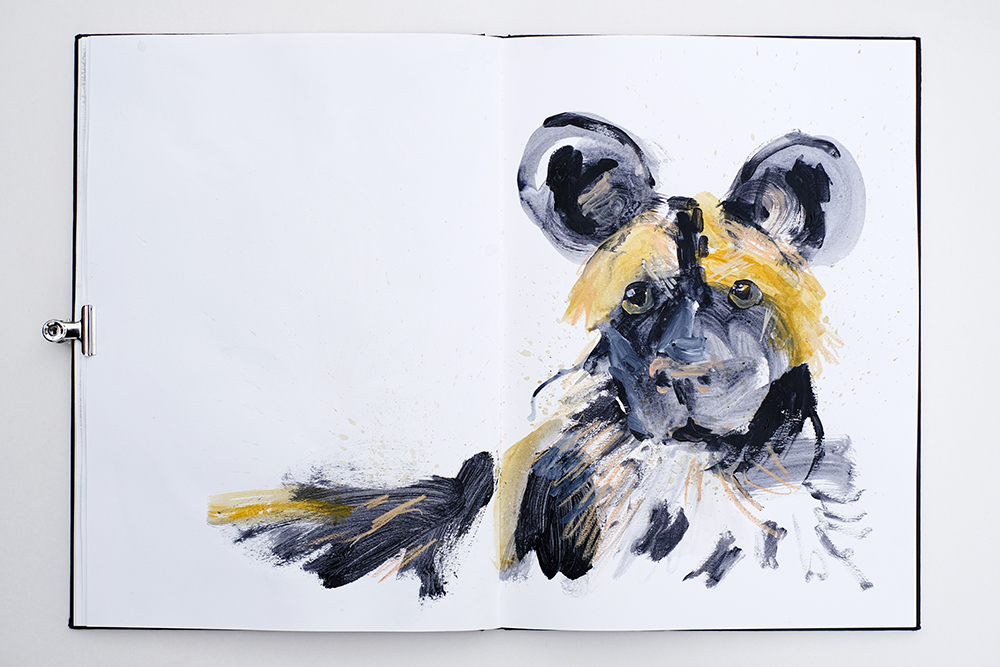 Color palette experiments: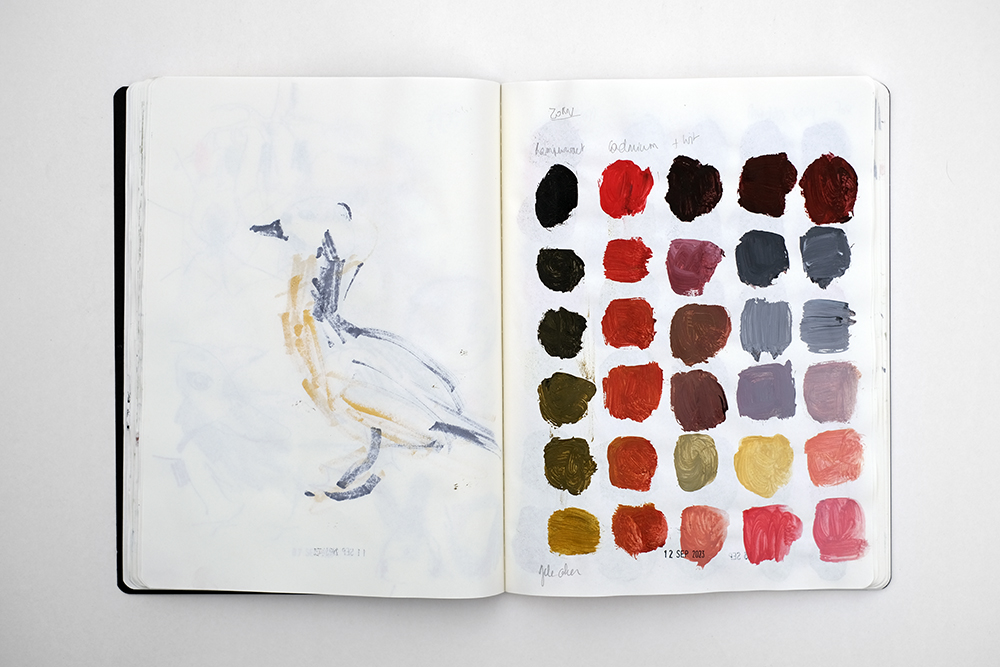 And a quick sketch after joining the search for a missing woman from the village.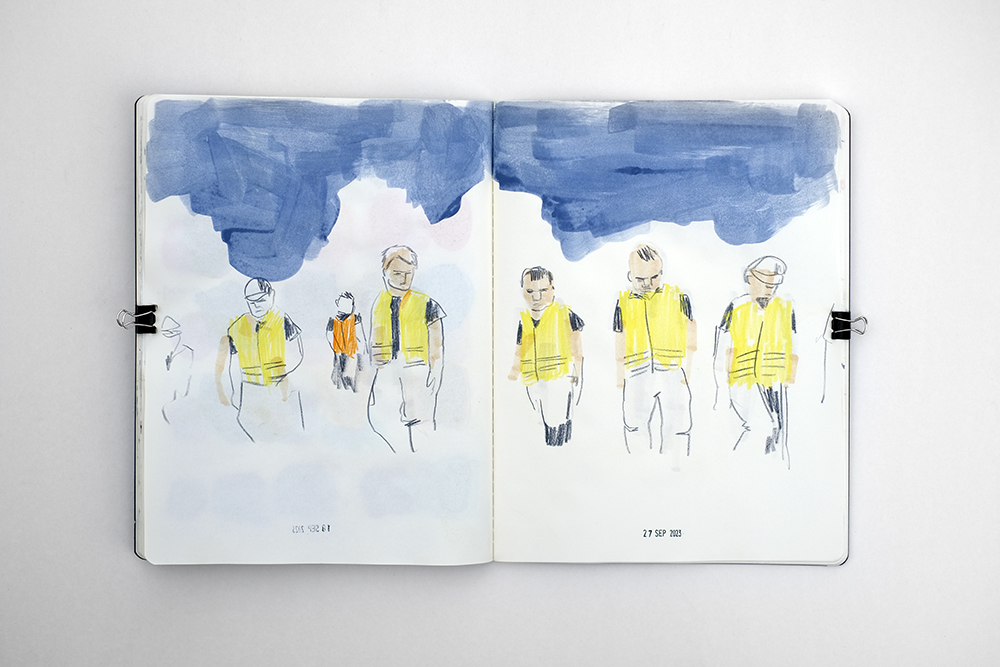 I'm also experimenting with recording more at the studio, from random moments to time lapses like this one:
While I'm curious what next month will bring (lots of plans and ideas), I'm also ashtonished that it's already October and I don't feel ready yet 🙂