Model drawing with Emma and Trixie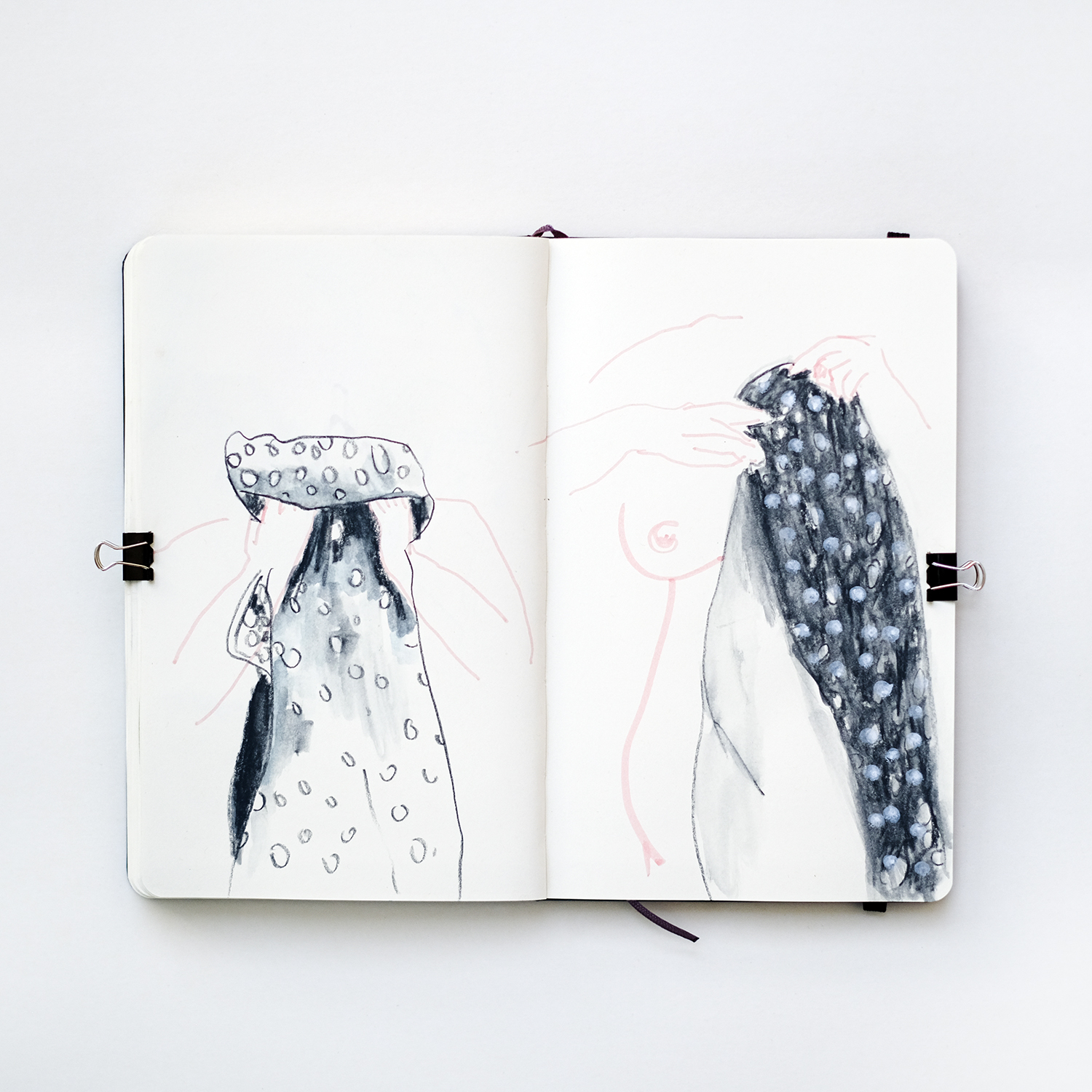 Up to a few weeks ago, I had zero experience with Patreon. I had heard vaguely about it and saw a few artists and photographers mention the platform, but I wasn't fully aware of what it could offer. For most art sessions or learning about specific skills, I have been taking courses like Domestika which are videos that you can watch at your own pace- which I like.
But one thing I miss here in rural Sweden is getting together with other artists, chatting, drawing, and sharing work. A few years ago, pre-pandemic, I joined a live model drawing session (about an hour from where I live), and while it was nice to go with a friend, it also felt… a bit empty? I'm unsure how to describe it because I was certainly glad that we attended the session, but there was no sense of community. Like many events in Sweden, it could have been AI projecting an image of a generic person in the empty space around me. The moment the thing is over, people just *poof* quietly disappear as if someone pressed 'delete'.
Then I saw an artist that I follow on Instagram, Emma Carlisle, mention a live drawing session that evening with Trixie, a model that I drew several times in Belgium (I even have a large screen print of her on my wall), and I couldn't resist! In a matter of minutes, I figured out what that Patreon thing was, how it works, what options there are, and all the stressful stuff between me and a fun evening of drawing :-).
Ten minutes before the session started, I sat ready on my chair, tea hot, sketchbook open, pencils ready for action! Oh, I was so curious!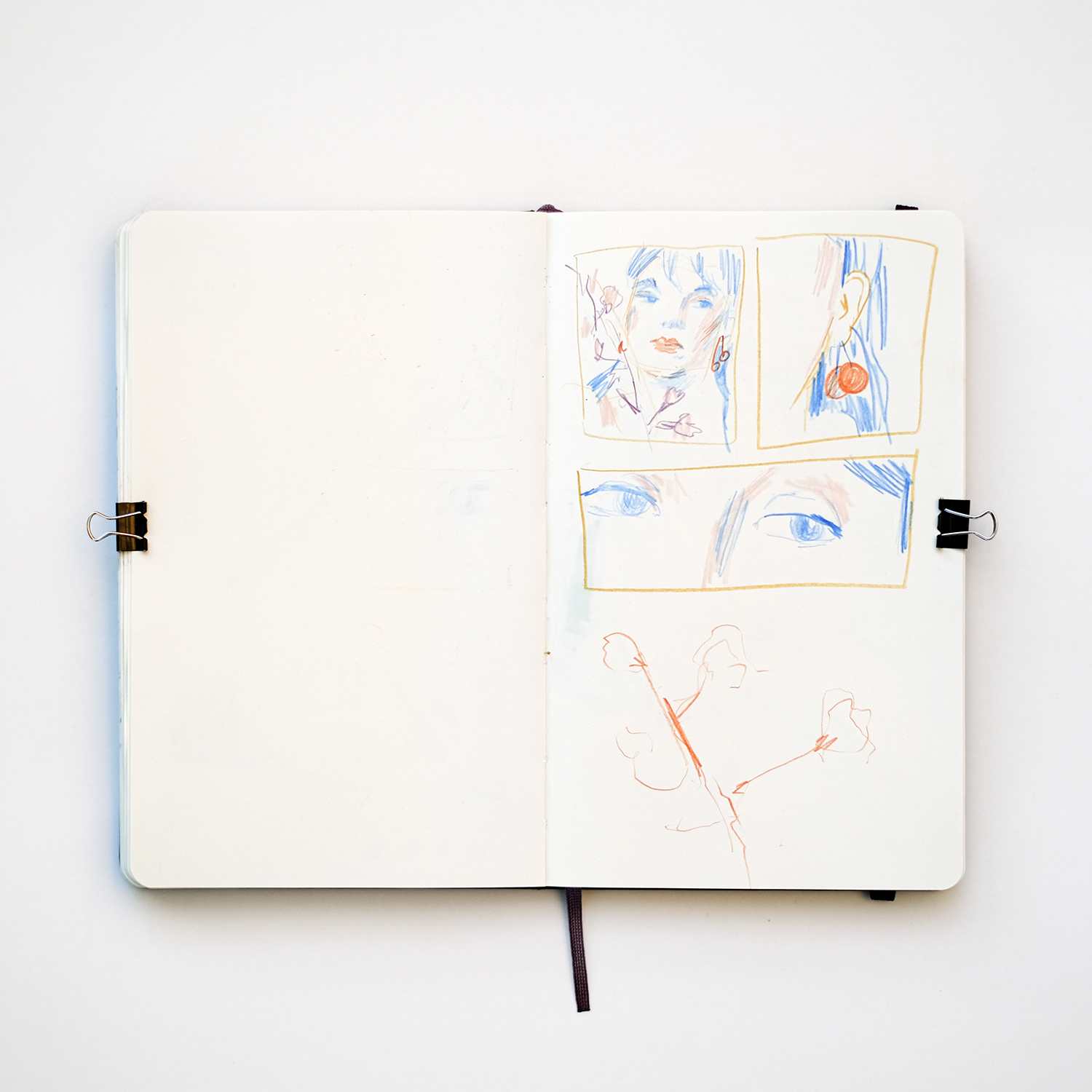 The first session that I did was a portrait session. Dinosaur me had no clue how live sessions over the internet work, but it was very straightforward. The model just sits still in front of the webcam until the timer goes off. There wasn't much talking, but it was a very pleasant experience, especially as many showed their work in the end. I didn't because portraits feel intimidating, especially with Veerle's mature face which so easily looked grumpy in my sketches- and I didn't want to be rude as she did great. I have a few more drawings in my other (large) sketchbook, but I still need to photograph it- the sudden shorter days got me running out of light here.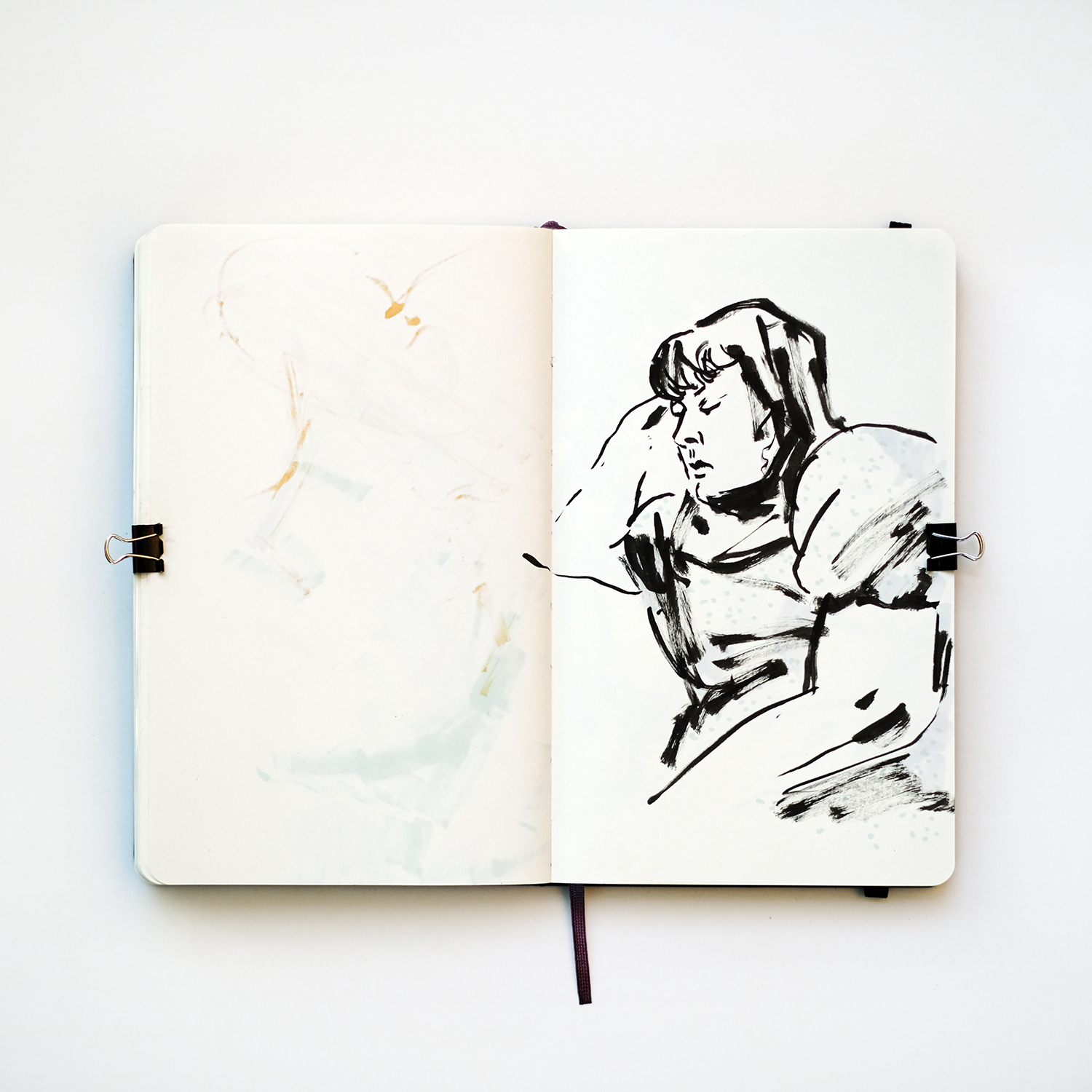 The second session was a recording of a live session in which we drew from video recordings of Trixie doing things around the house- like washing her hair or putting on a dress.
Each video was slowed down a bit and played a few times.
And WOW!
It was hard. And fun!
I never tried drawing from a video before and loved the challenge. After the first, rather timid warming up, I decided to go all in, got an extra sketchbook out, more markers, some soft pastels, and I started drawing very quickly on several pages at the same time, refining certain moments or moves in the videos. (again the second sketchbook isn't photographed yet)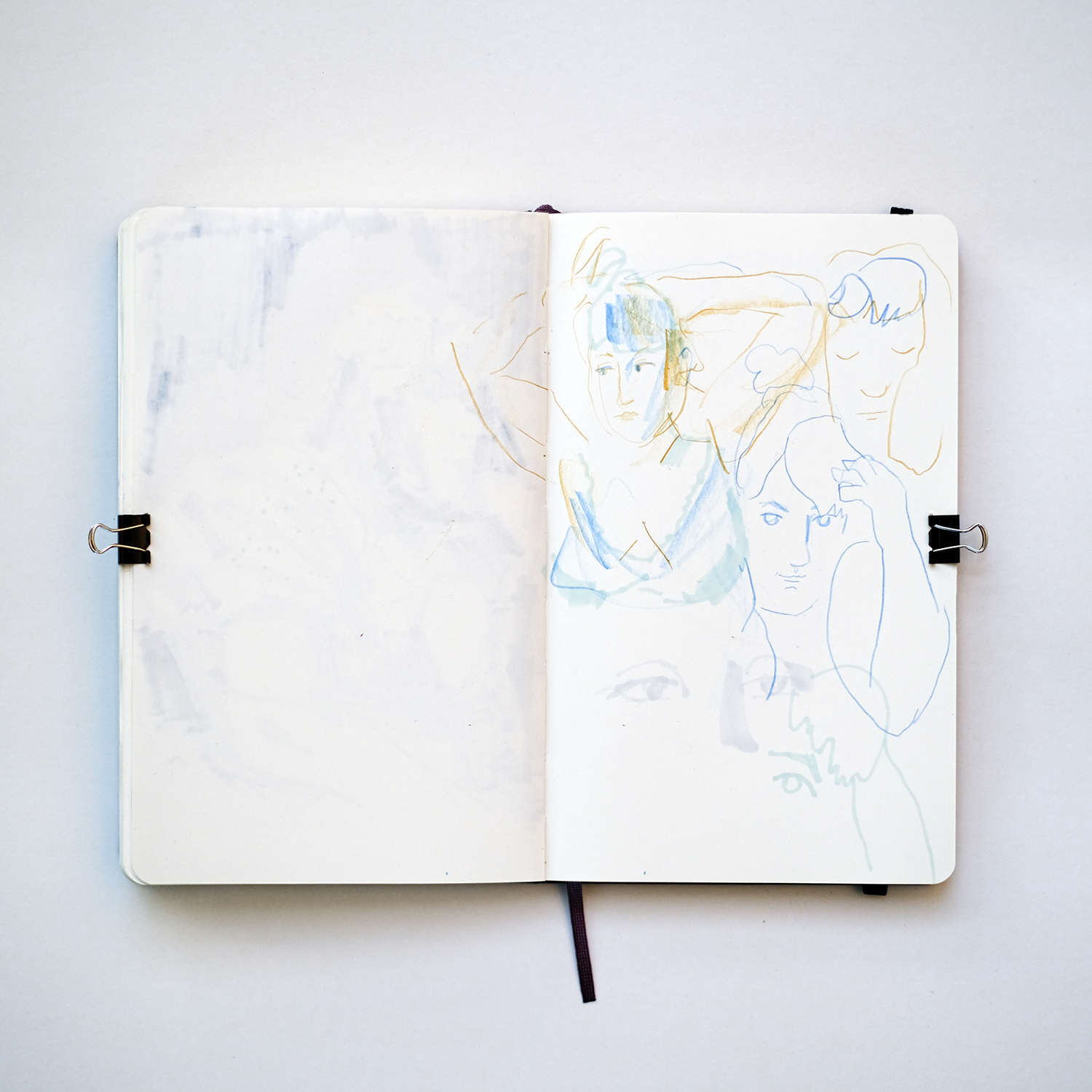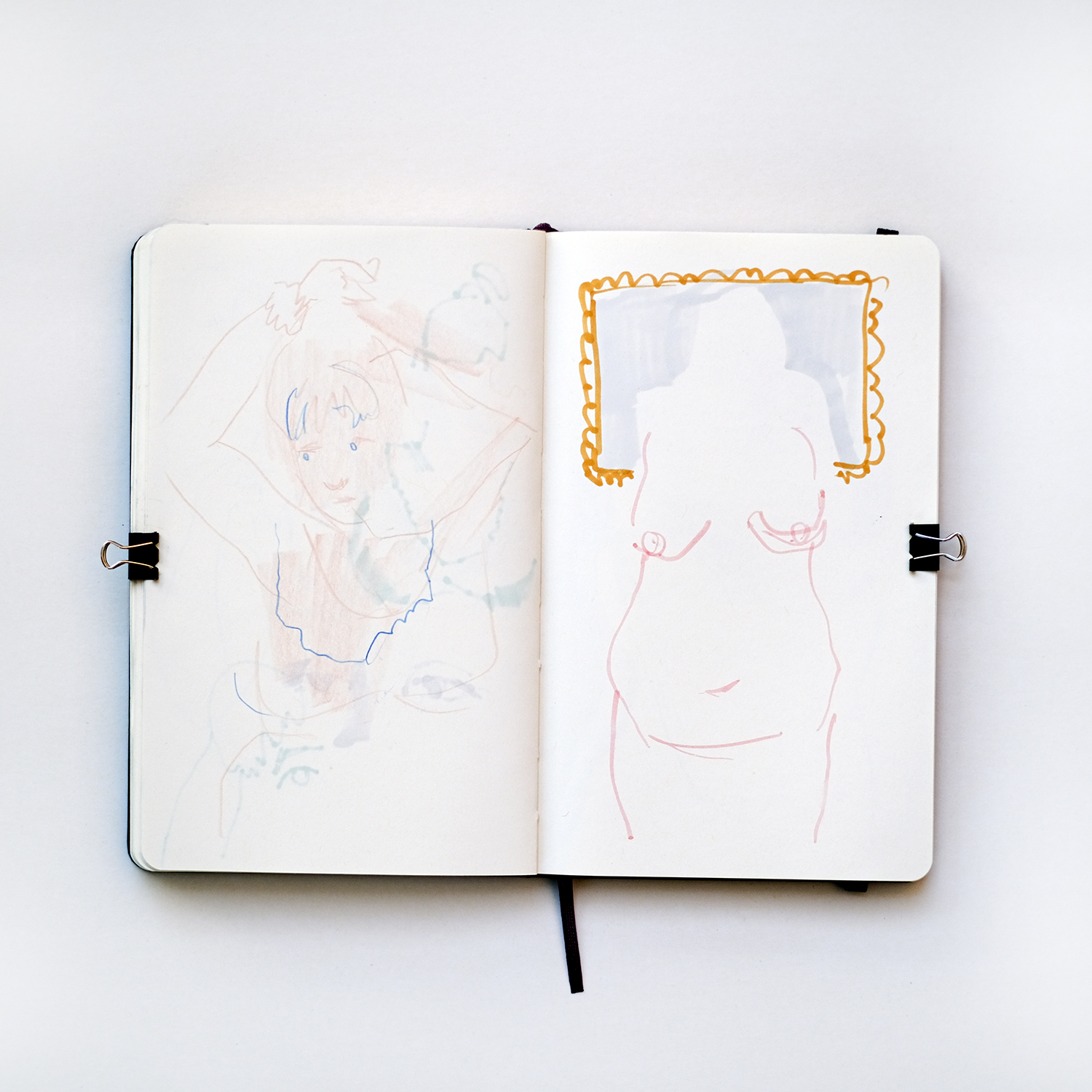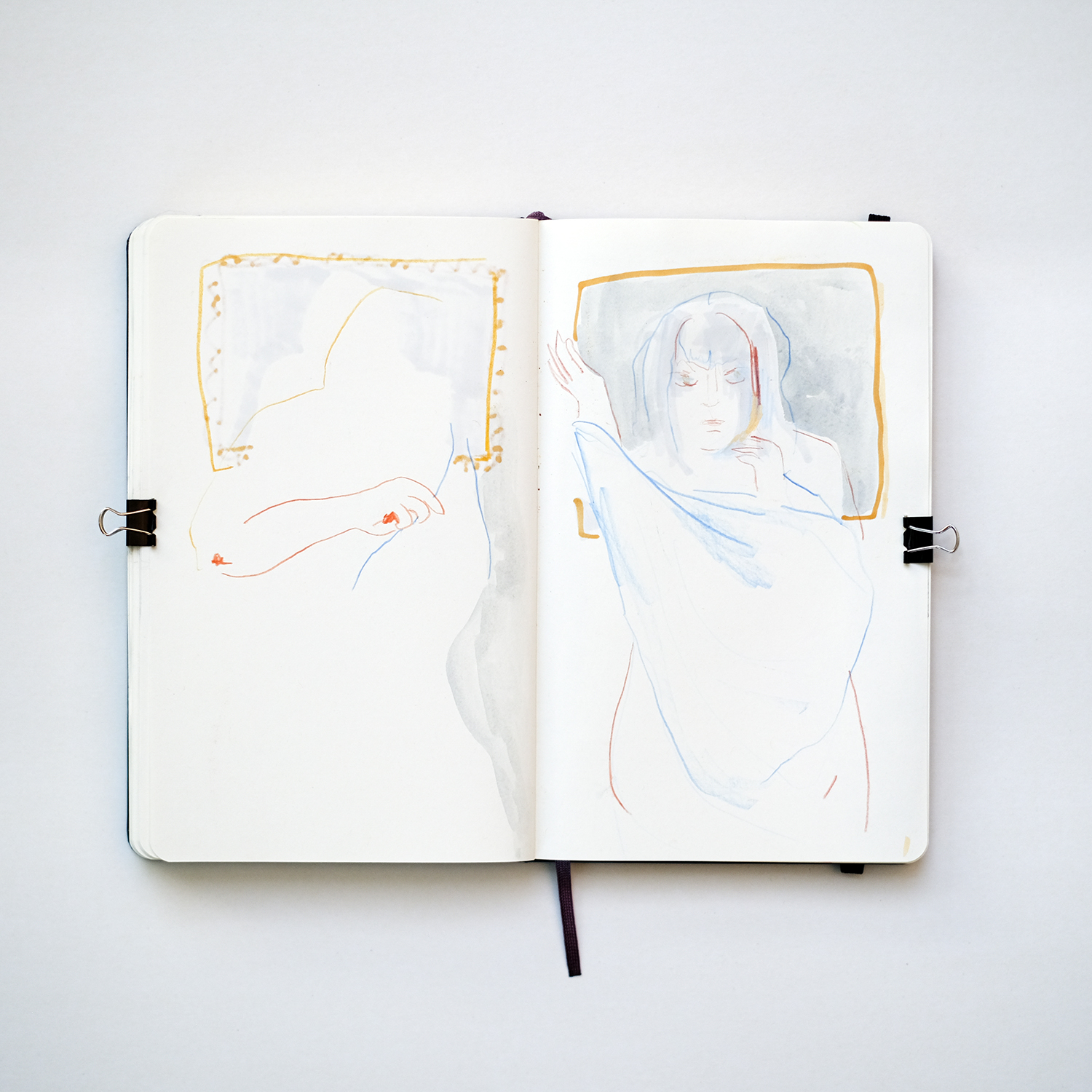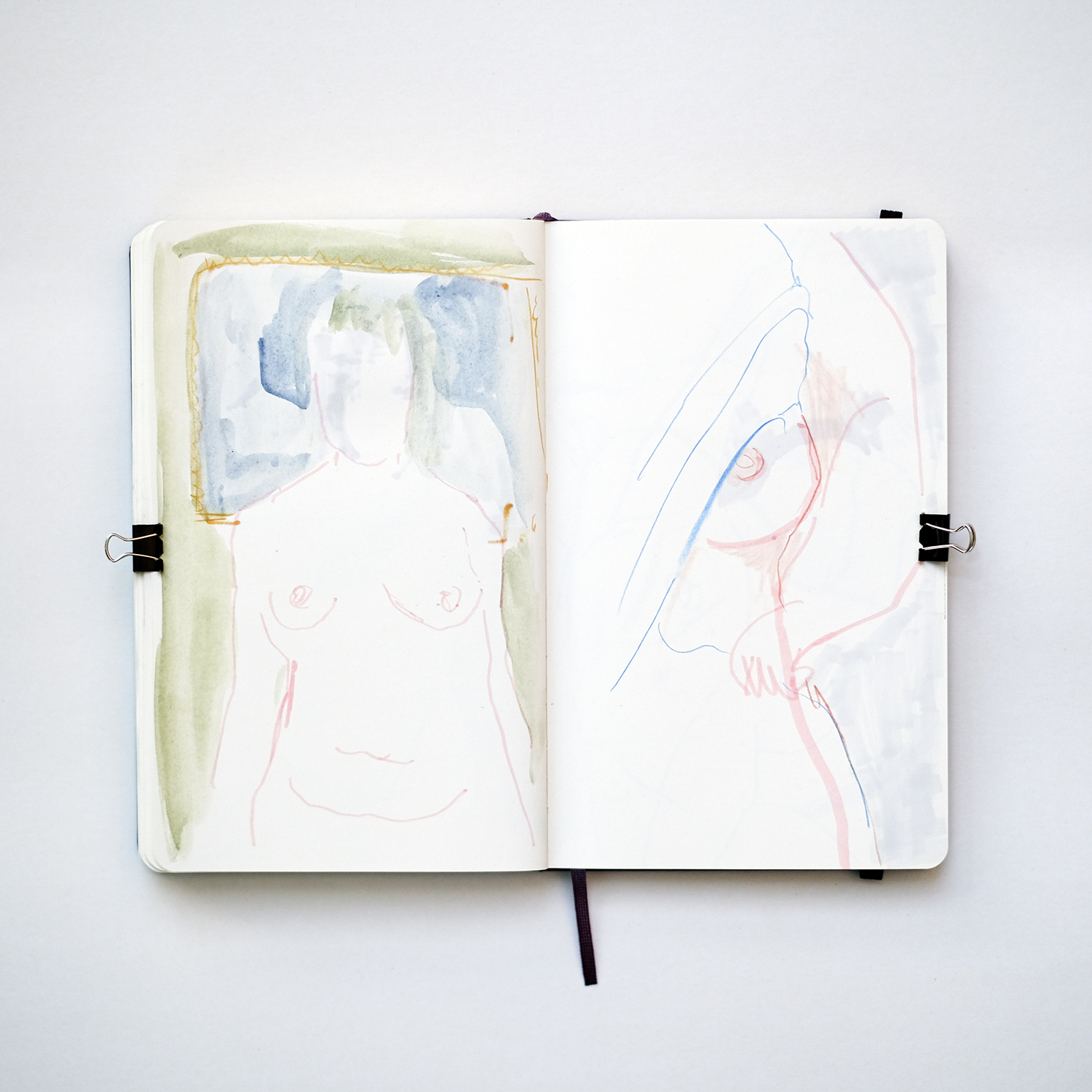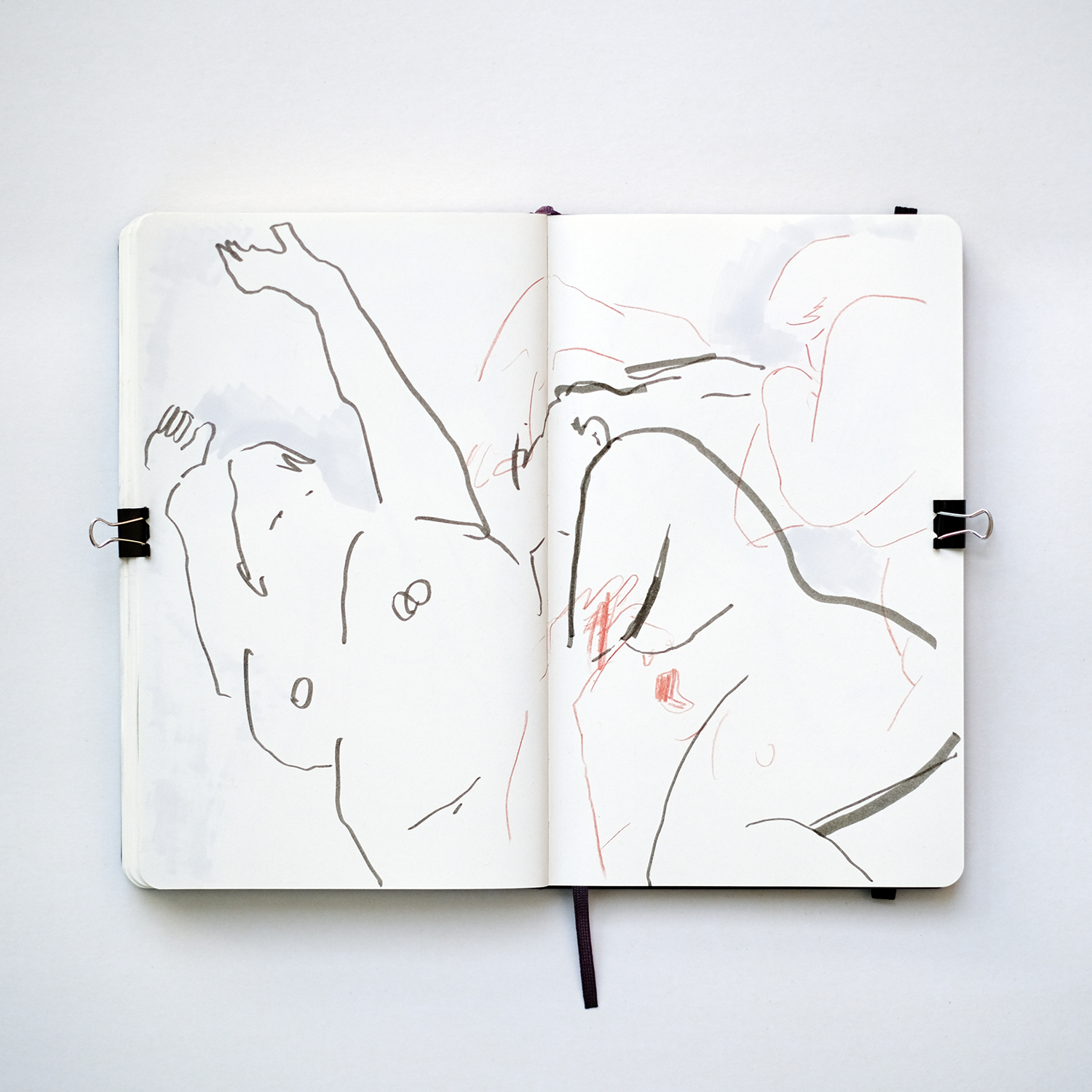 This session was a real mood booster and it felt almost like I was part of the live session. As there was no model, there was a bit more chatting about materials, approaches, and struggles, and it felt nice to hear the voices of people that are drawing (it's a specific way of talking, lol) filling the air of my otherwise quiet art studio.
On Patreon, you pay for a month of access, and depending on how much you pay (the several options are called tiers) you get different content. I've planned to draw with a few other past recordings, but also really enjoy the videos about art materials, colors,… just all the fun stuff that I love to watch until way past bedtime :-). Since this has been fun, it would be nice to join a few other Patreons, but I'm going to see what my schedule looks like.
If you're familiar with Patreon, and you have some favorite artists on there, feel free to share them, so we can check them out!
Edit; I photographed the A3 sketchbook: