Endangered! Sketchbook challenge week 3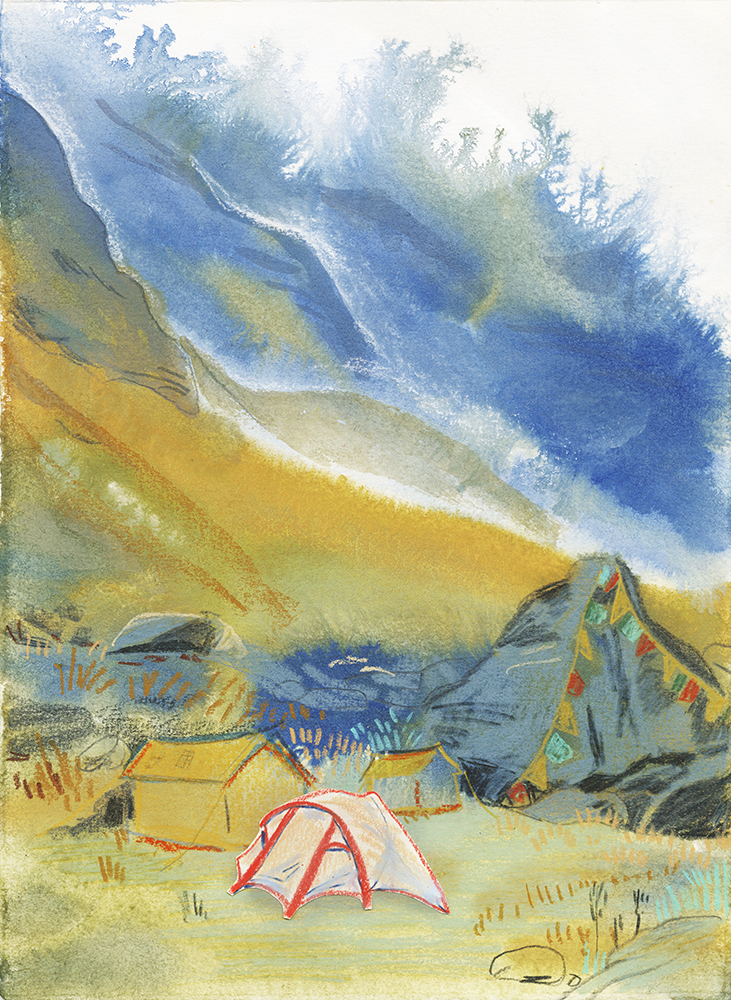 it's the 3rd week of the Endangered Sketchbook challenge and we traveled to the Tibetan Plateau.
Tibetan Rosefinch: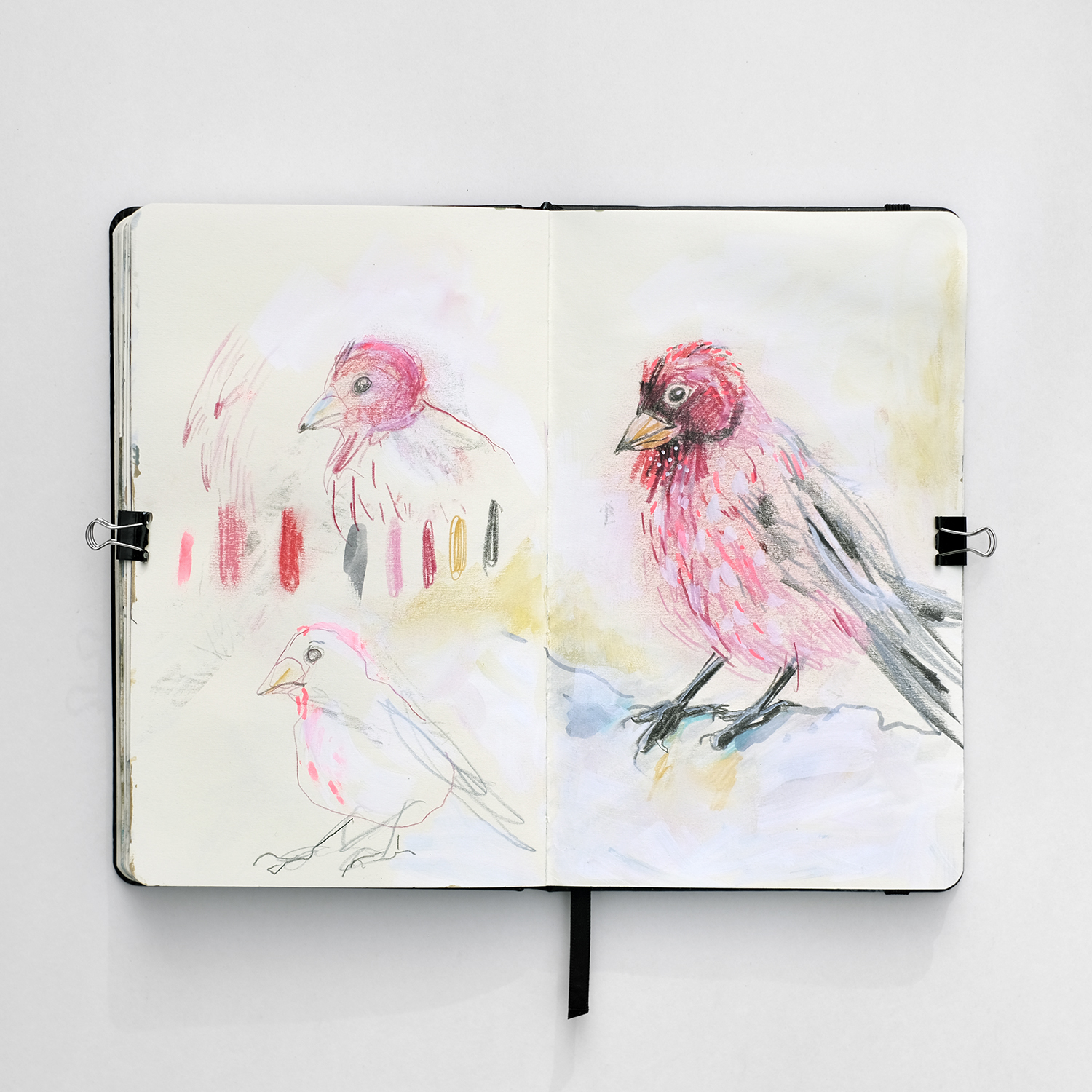 Birds are hard!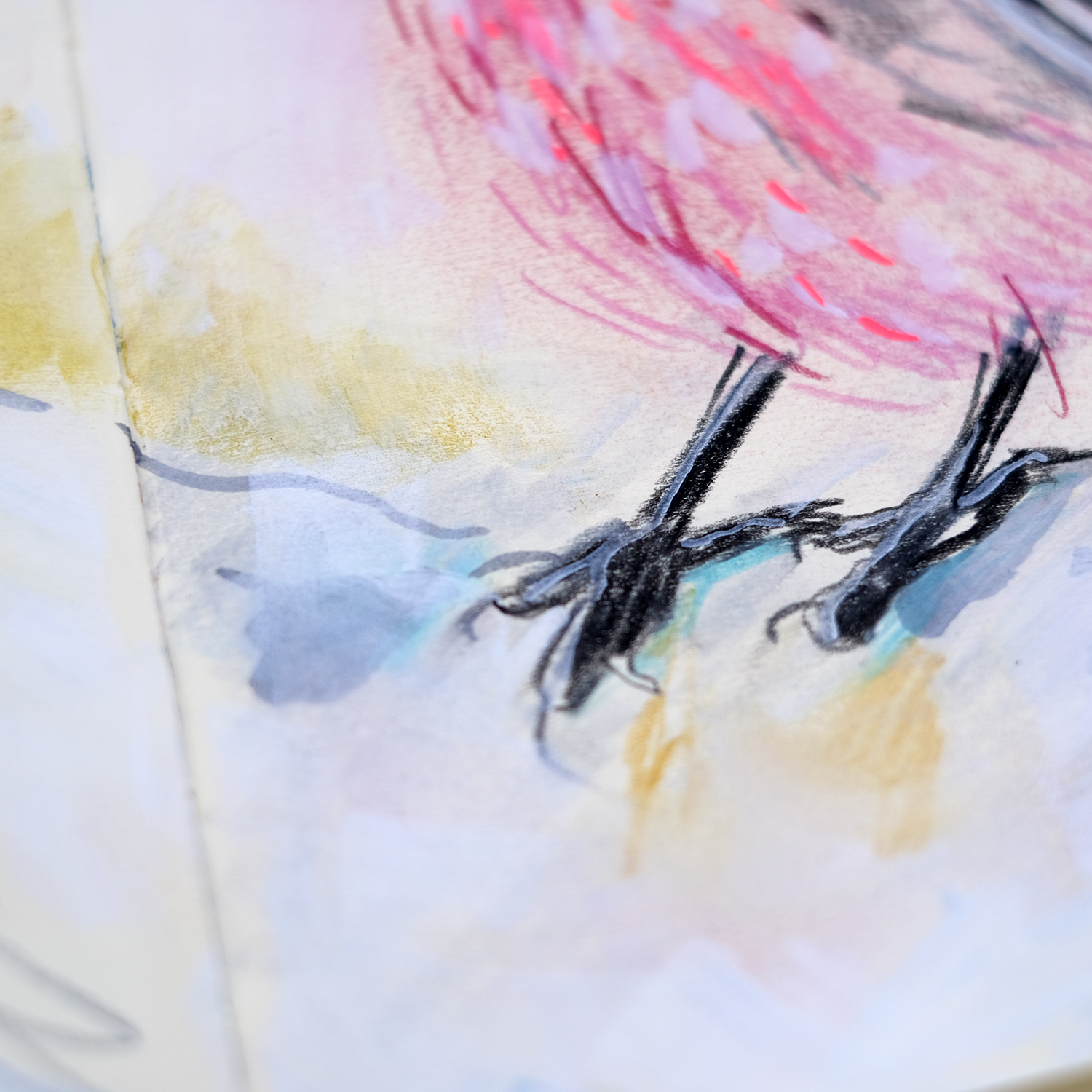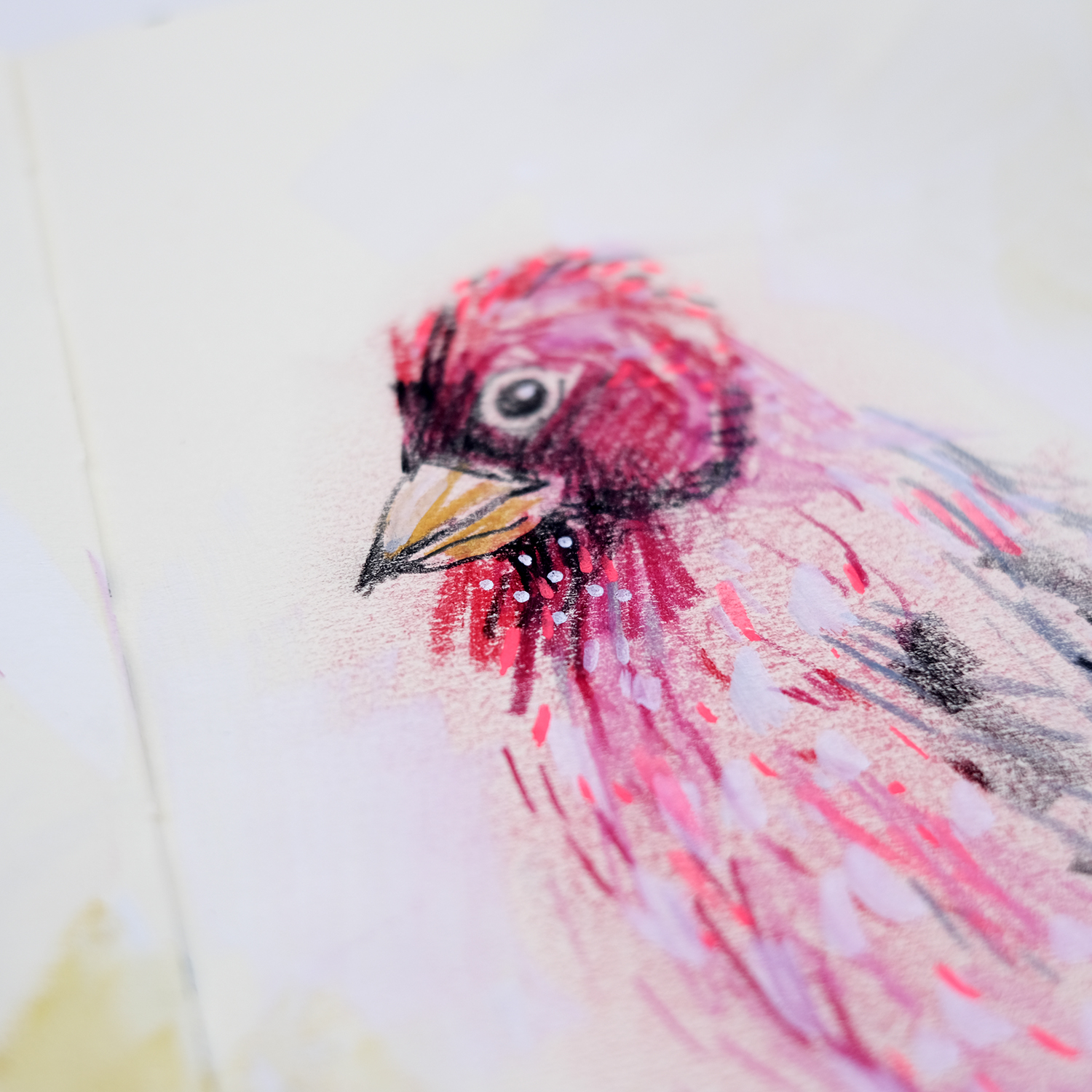 Yamdrok lake: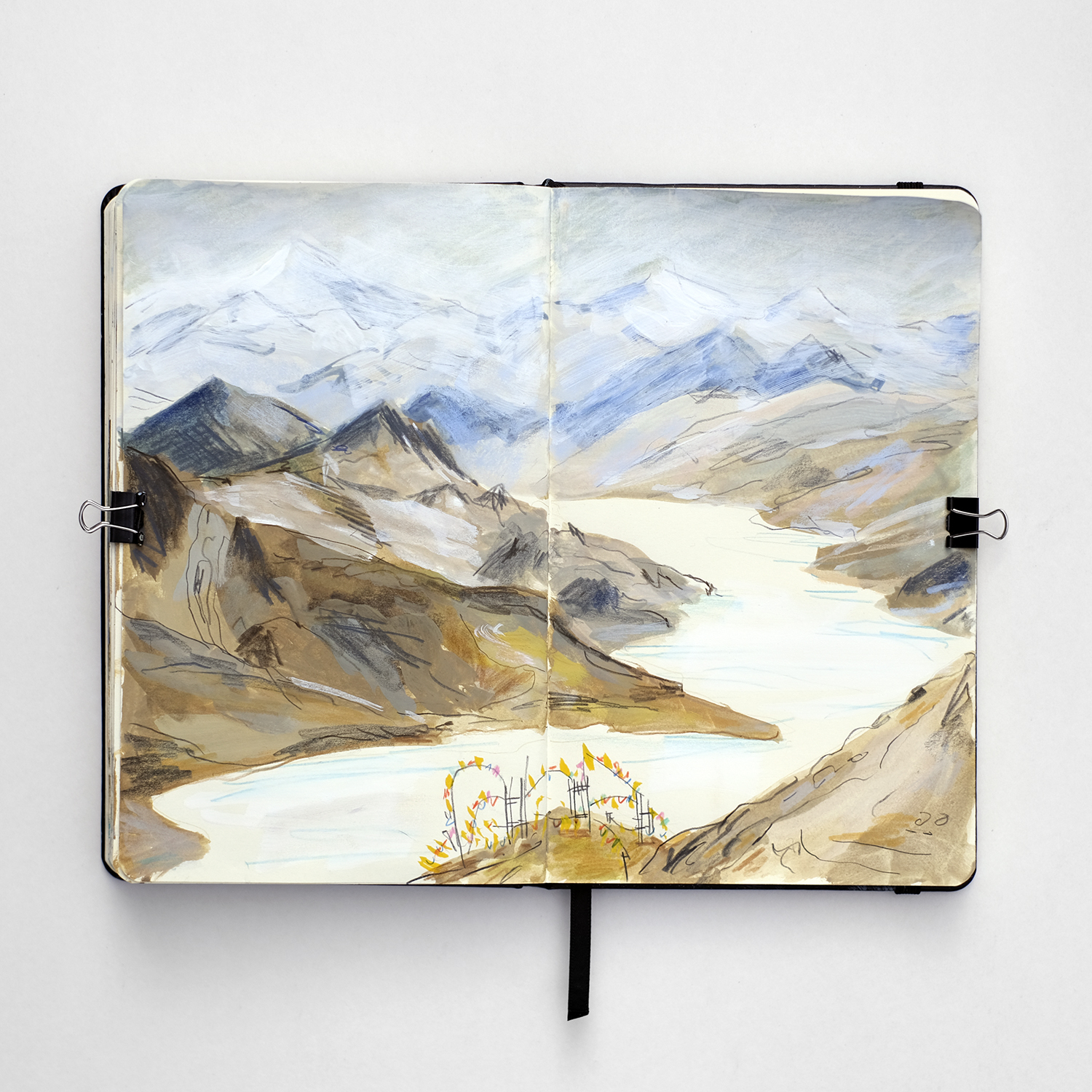 Przewalski's Horse:
I think my last horse drawing was when I was 12…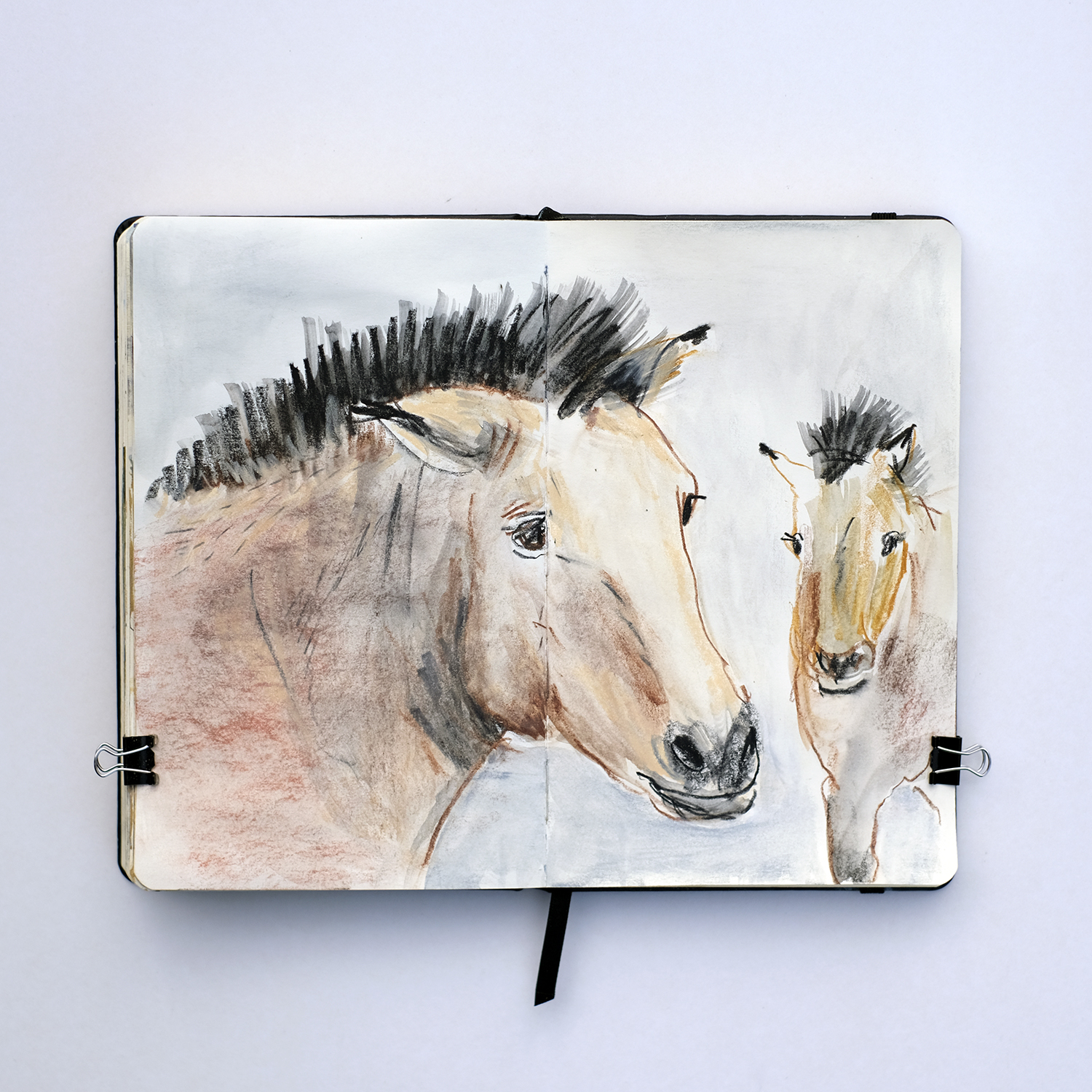 For the Tibetan Gazelle, I picked a different reference image that showed a bit more environment. My gazelle got a bit squished as I tried fitting it on one side 🙂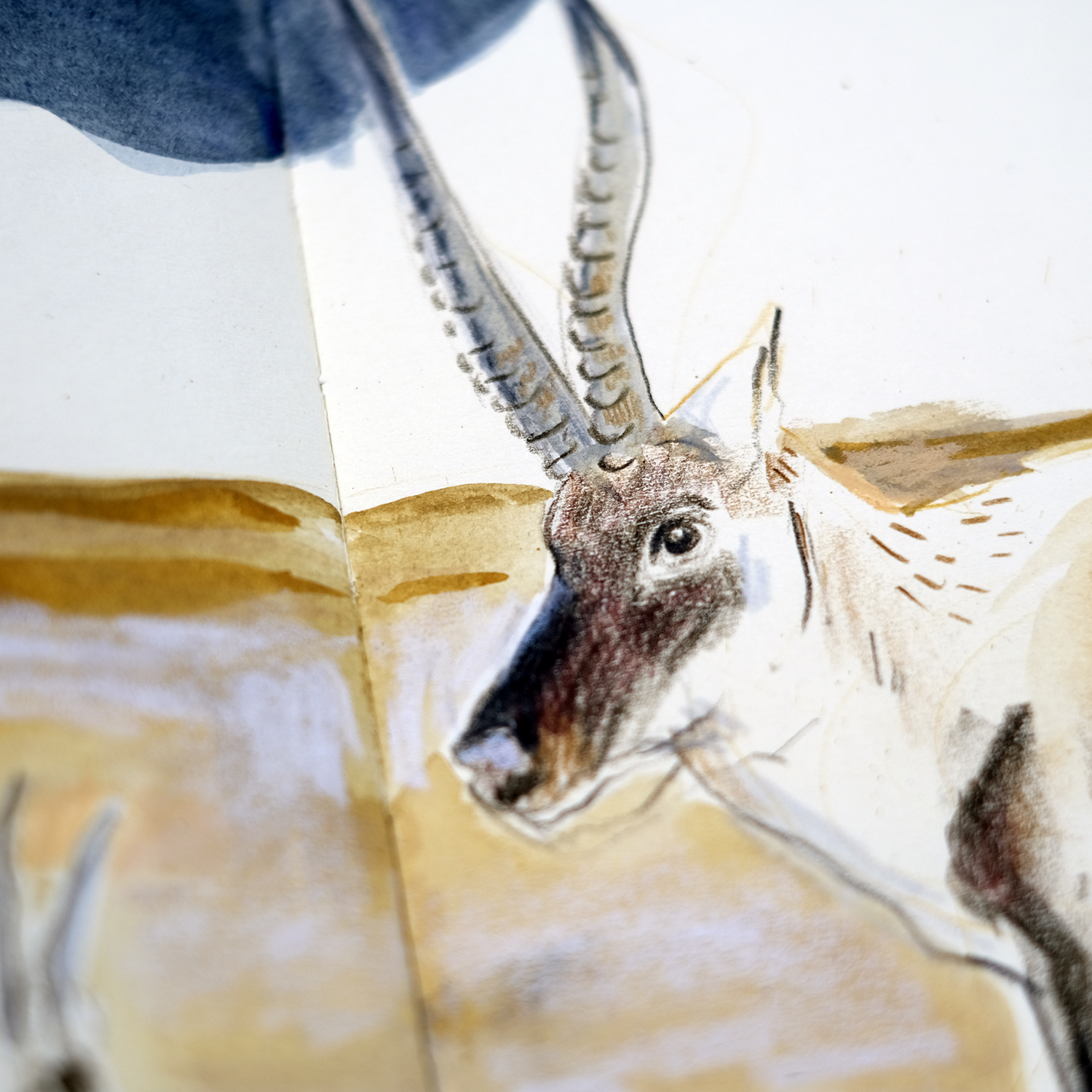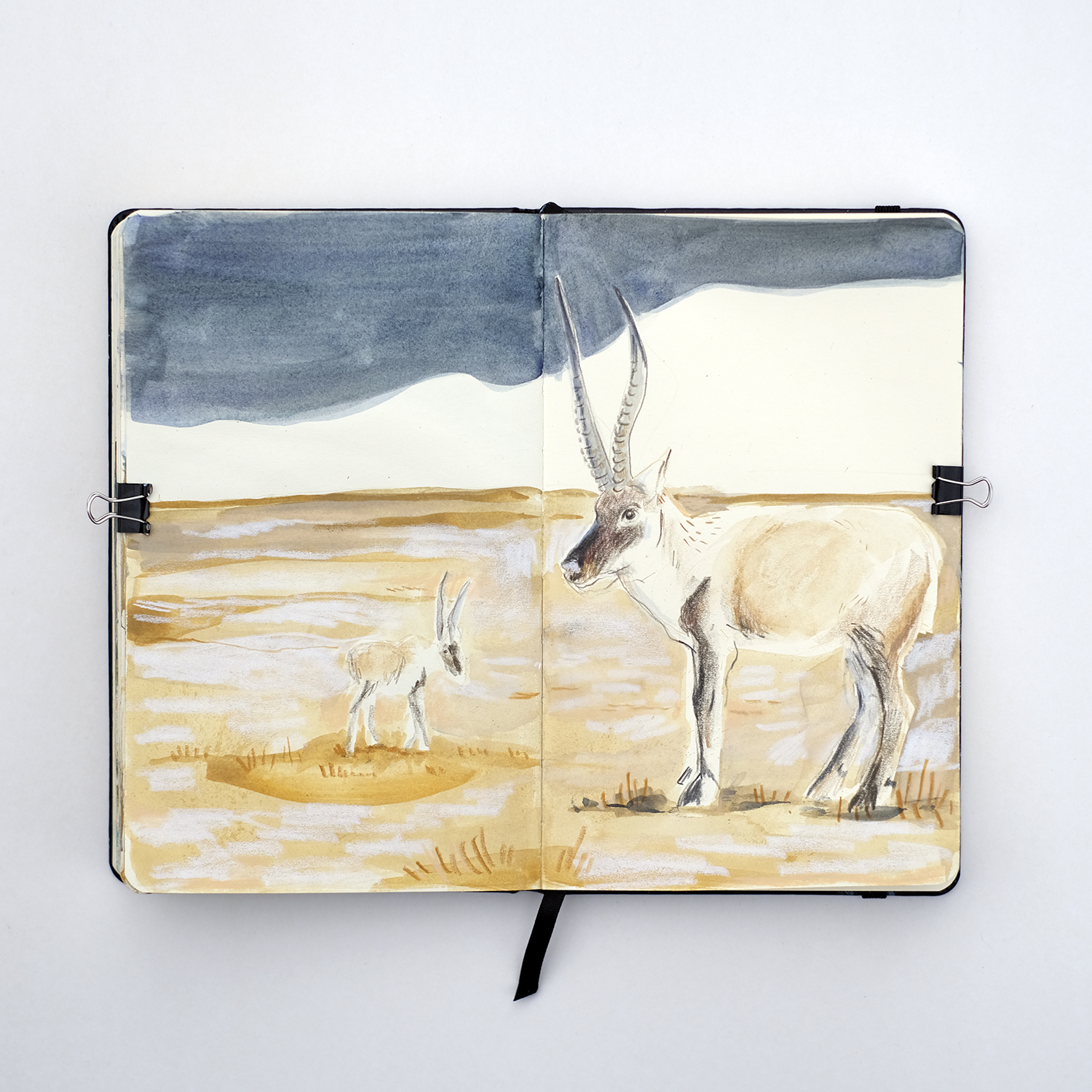 Alpine Meadows (near Mount Everest base camp).
This was an experiment on loose paper instead of the sketchbook as I wanted to test what kind of textures I could get with gouache (combined with other ink). I never really enjoyed working with gouache as I can only remember the annoying and boring high school assignments (mix colors and paint as smoothly as possible within the lines). Seeing a few other artists using the medium, made me change my mind and I decided to give it a go. I only have 3 primary colors and white, so I'm limited, but it's still plenty of possibilities.
Gouache has 2 features that I especially like:
– It stays water soluble, even after drying. This can be a challenge when you try layering a design, but it's also an opportunity. I am now experimenting with letting a few mixes dry in paint pans to use like watercolor.
– Gouache dries matte (acrylic is a bit shiny).
– OK and one extra: I like the scent 🙂