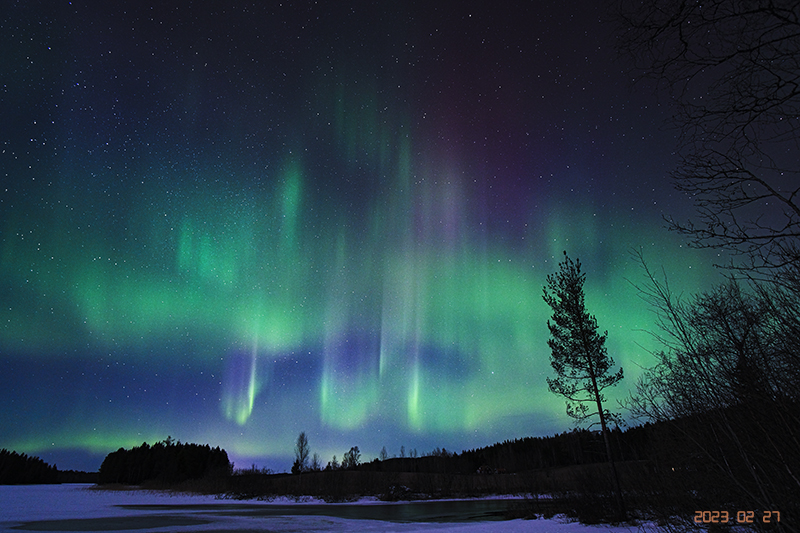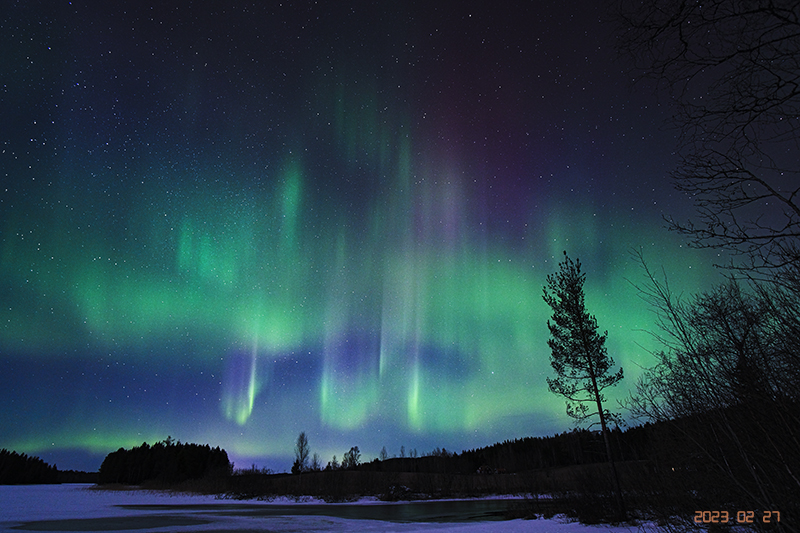 It's been a while, but we've been incredibly lucky to have a clear sky and crisp air right when the northern lights were beautifully dancing in the sky.
The light doesn't have a simple on/off button, so luck is a big factor. The first time that we went out, it was vibrant and lively as we left, but almost invisible when we arrived at the lake (a spot with even less light than close to our house). The second time was the opposite, there wasn't that much activity when we left, but as we drove those few minutes to our favorite spot, it was going strong and getting us all excited.
Although I did, last minute, charge the batteries of my Nikon, I grabbed the Fuji mirrorless and made it its first aurora-shoot. I have to admit, I was a bit nervous about missing the moment due to this camera, but it did not let me down! The downsides to this camera are that after a long exposure, the Fuji needs more time to process the image than the Nikon, I don't have a fisheye, and the most logical lens-setting (infinity) only resulted in very unsharp images. An incredible positive thing is that the live preview is so strong that I could watch the northern lights live and it was much easier to adjust the composition (with the DSLR it's more guesswork when it's this dark)
These nights the northern lights were so active that they were seen all the way to Belgium, the Netherlands, and Scotland,… so I hope you got a chance too.