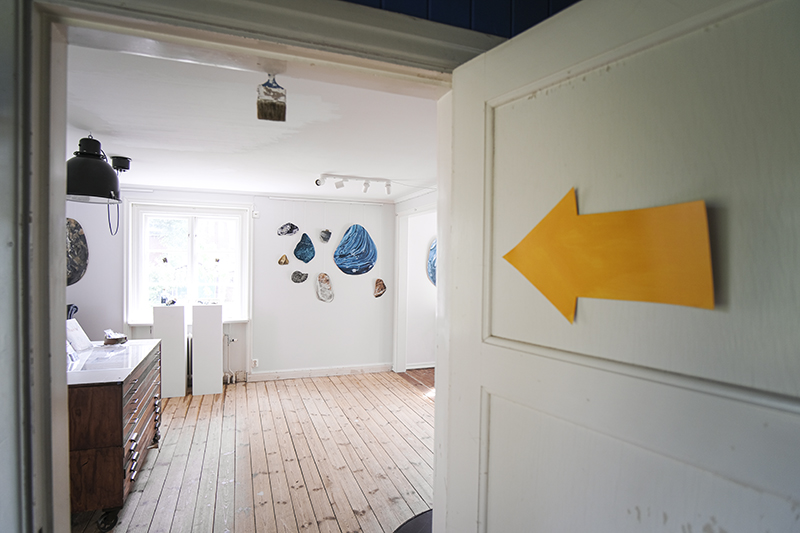 In early July, I joined 'Konst Runt Barken', a local arts & crafts event where creatives and makers from our area (Barken is a lake) show their work in art studios, summer houses, galleries, and even outdoors.
It was the first time that I joined and I did so with my art studio which was open to the public for 4 days. For weeks I've been planning and working on the whole setup and presentation, but also considering what to show and what to keep private.
Sadly, one giant print that I had ordered never showed up, so only two days before the opening, we drove all the way to Stockholm to pick up some extra hanging system. Yeah, exhibiting art seems to always come with last-minute panics and fast solutions 🙂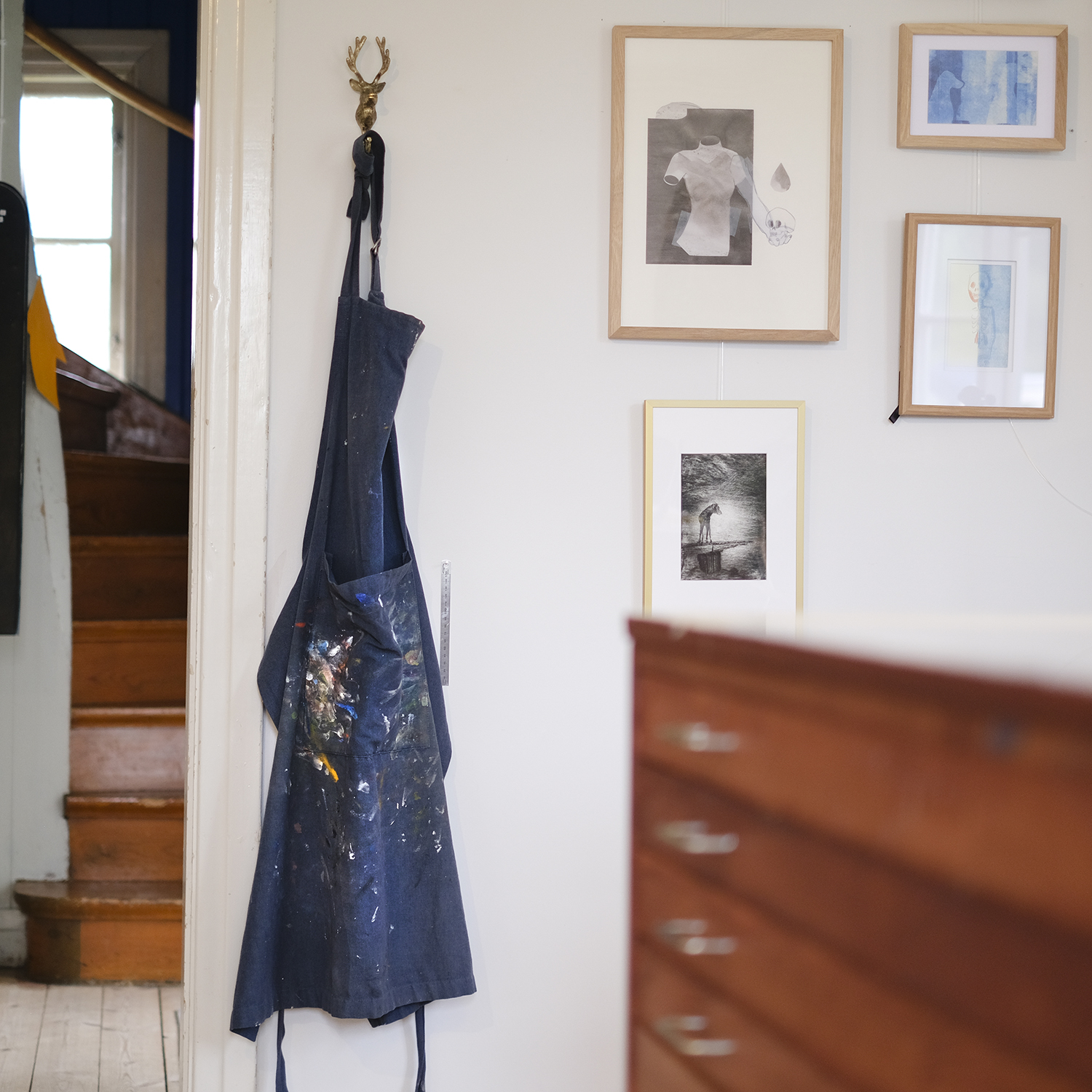 I got some messages about the drawer when I posted some pictures of the studio online. It's an old architect drawer that I found second-hand. Not in great shape, but with some work, wood stain, acrylic paint, and some cool wheels, it got a brand new look 🙂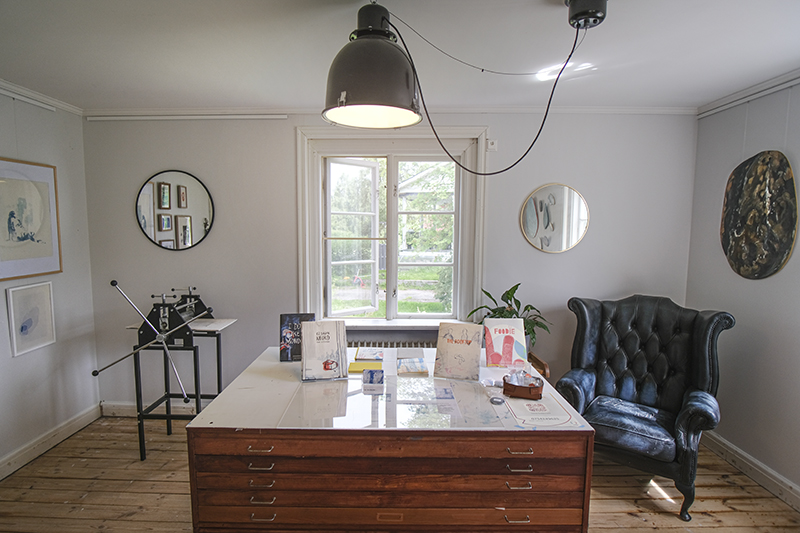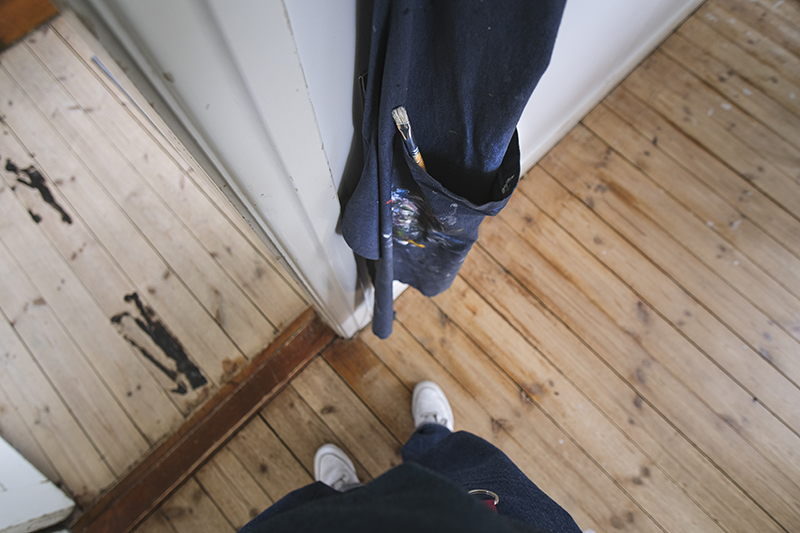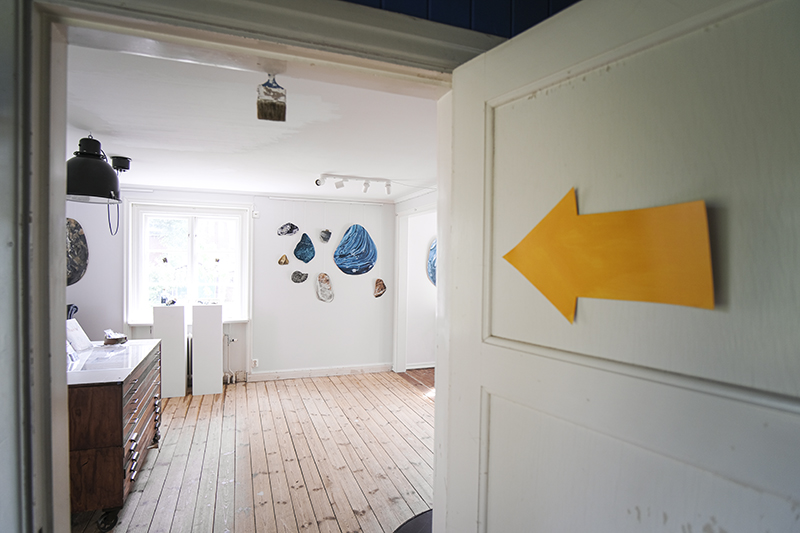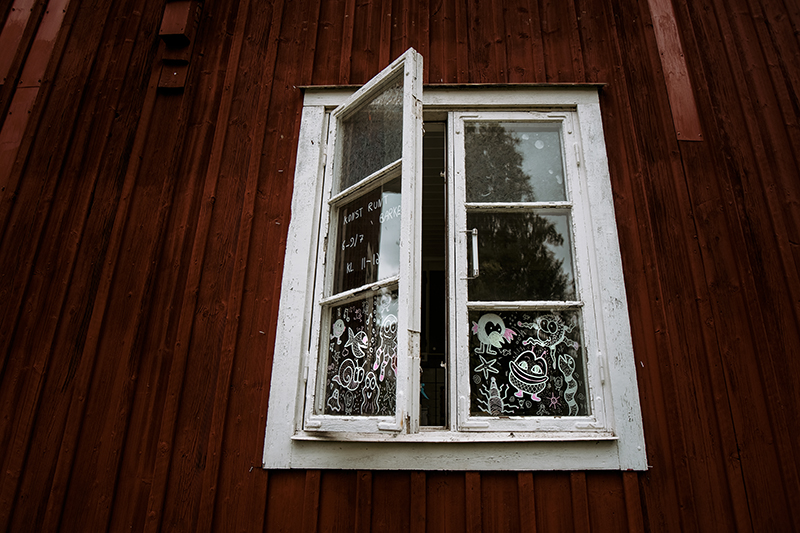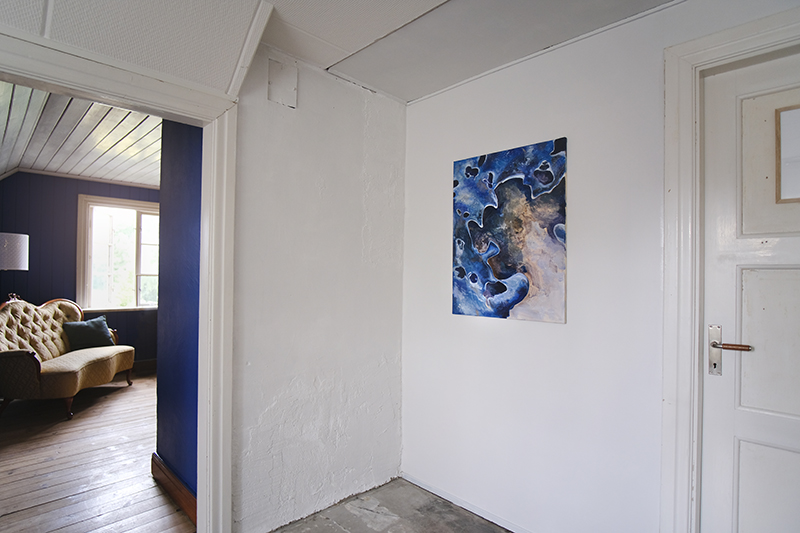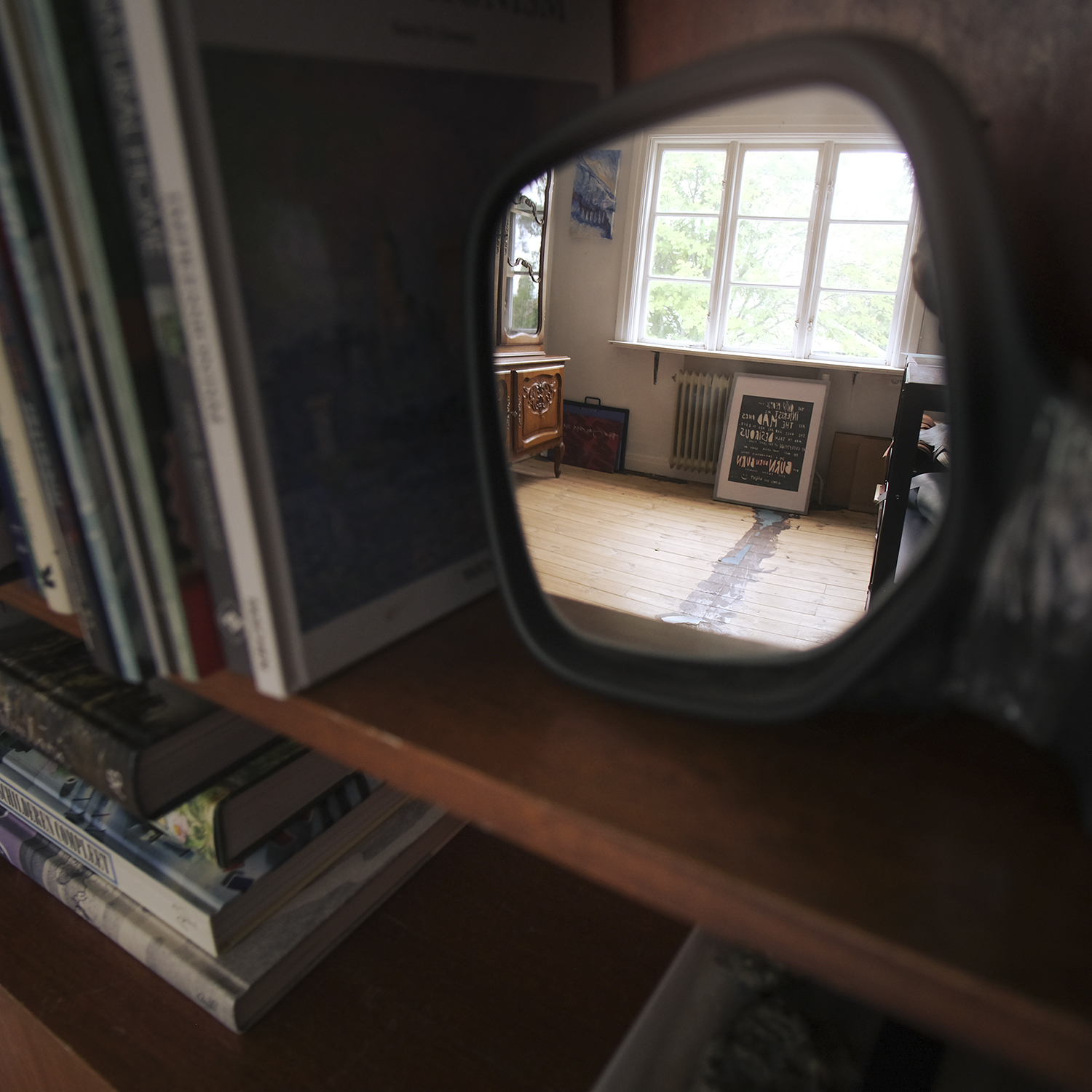 Some random observations.
– The first two days were rather quiet but a few familiar faces made my day! The last two days were much better.
– Several places offered fika but I have zero interest in baking, let alone people snacking in my studio.
– When you invite people to visit your creative sanctuary, it's much more annoying when they are plain rude.
– I got several comments that my place was their favorite and there was a lot to see. One person loved how she could see all my tools organized on the wall :-).
– Someone mentioned that it's nice that a new person joined as it's often the same people during Easter and in summer- which is something that makes me reluctant to participate again. Many things in this area feel very static.
– One of the main reasons for joining was being a part of a local event, getting to know other creatives, and perhaps having a group feeling. I got none of that. Only 2 of the other participants visited my atelier; one is a friend. (The other one was a super friendly lady who makes beautiful rugs by hand).
– It was surprising to see which works got sold, and which people mentioned as their favorites ( I understand that not everybody wants to buy).
– To me, 4 days is too long. That's 4 days sitting and waiting and not being able to work or go out with my dogs.
– My bright blue wall was a hot topic.