Pouring bright pink and purple jesmonite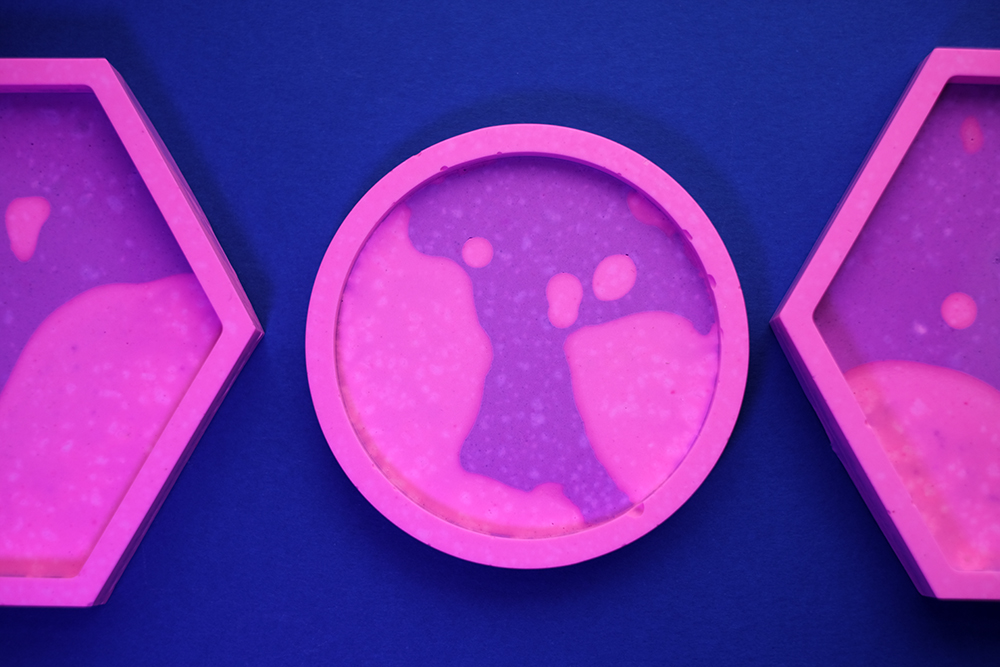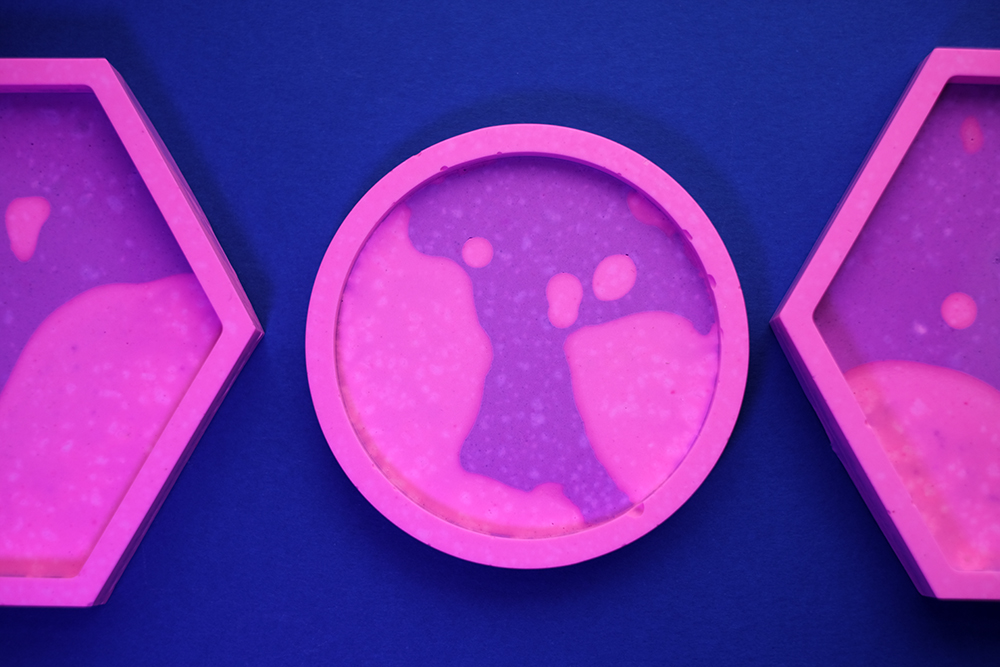 Recently I shared my very first jesmonite (terrazzo) experiments and promised some further updates.
This set of 4 coasters isn't sanded yet but straight from the mold– the same silicon type I used previously. You can spot some air bubbles on the sides so they are not perfect but they might be small enough to be removed with sanding (I prefer softer edges anyway).
This time, I didn't use acrylic paint but the smelly Chinese ink that has no label so I have no idea what exactly it is (I think it's an ink for epoxy)- but oh my goodness the colors came out so beautifully bright! The pink is pure magenta (becoming a bit pinker when mixed through the jesmonite) and magenta is mixed with a tiny bit of blue to create purple.
Both colors were mixed in separate cups and then I first poured the pink, the purple followed a minute later.
As you can see, even within the same object (a simple coaster) very different effects and styles are possible with this material and it's super fun to experiment and play with.