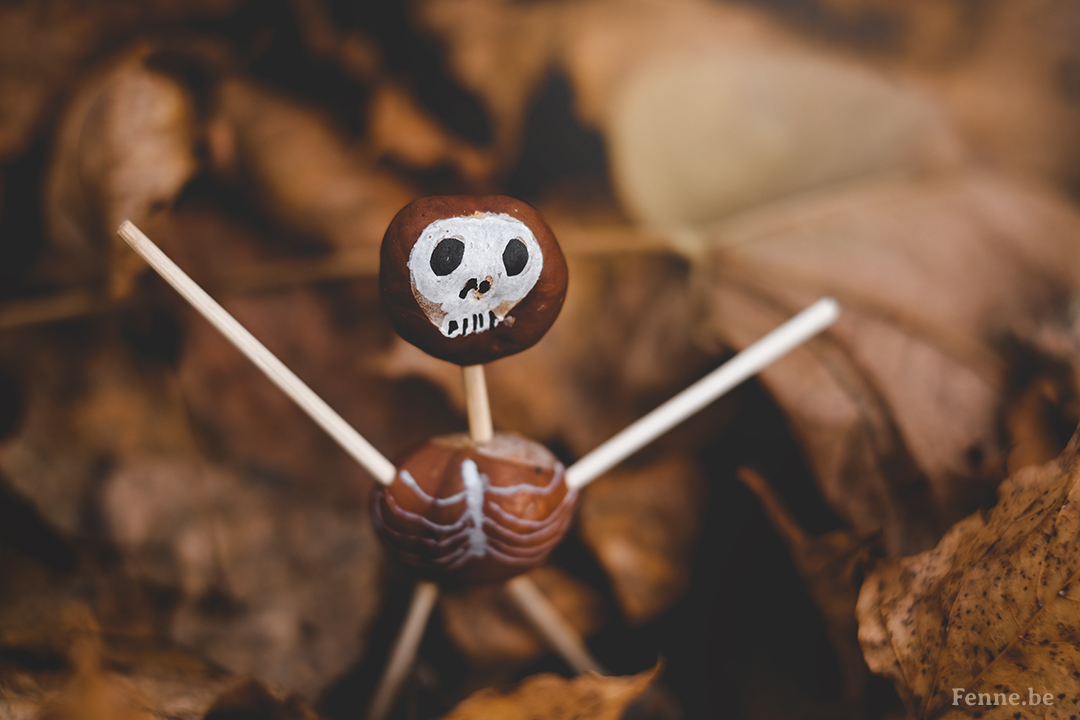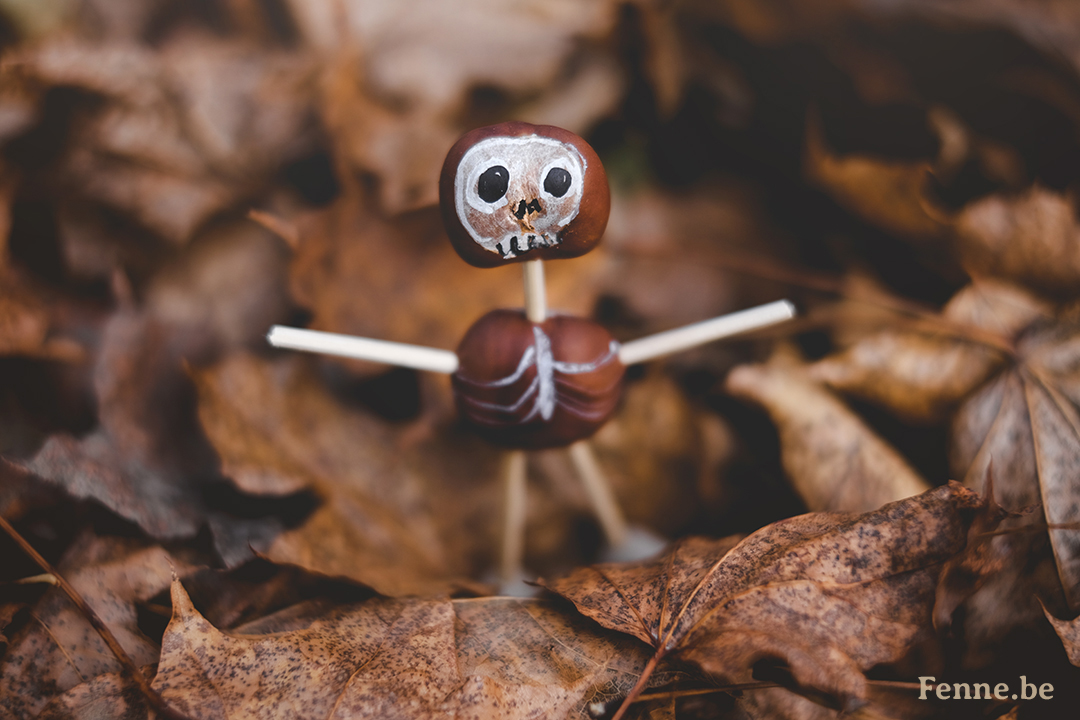 Happy Halloween!!
I have to say, at first I had a very different plan for Halloween decoration/photographs, but after watching "The Chestnutman" (Kastanjemannen) on Netflix, all I could think about were chestnuts!

Without the creepy setting or background sounds building up tension, my chestnut figures are rather cute. If you'd want to make them more creepy, you can create a sinister setting referencing the series, use more blue/cold light, spider webs, or harsher contrast light.
To be able to stand on their own, I made feet of clay.
The faces are drawn with white Posca markers but regular acrylic paint is also possible.