Leathercraft practice: glasses case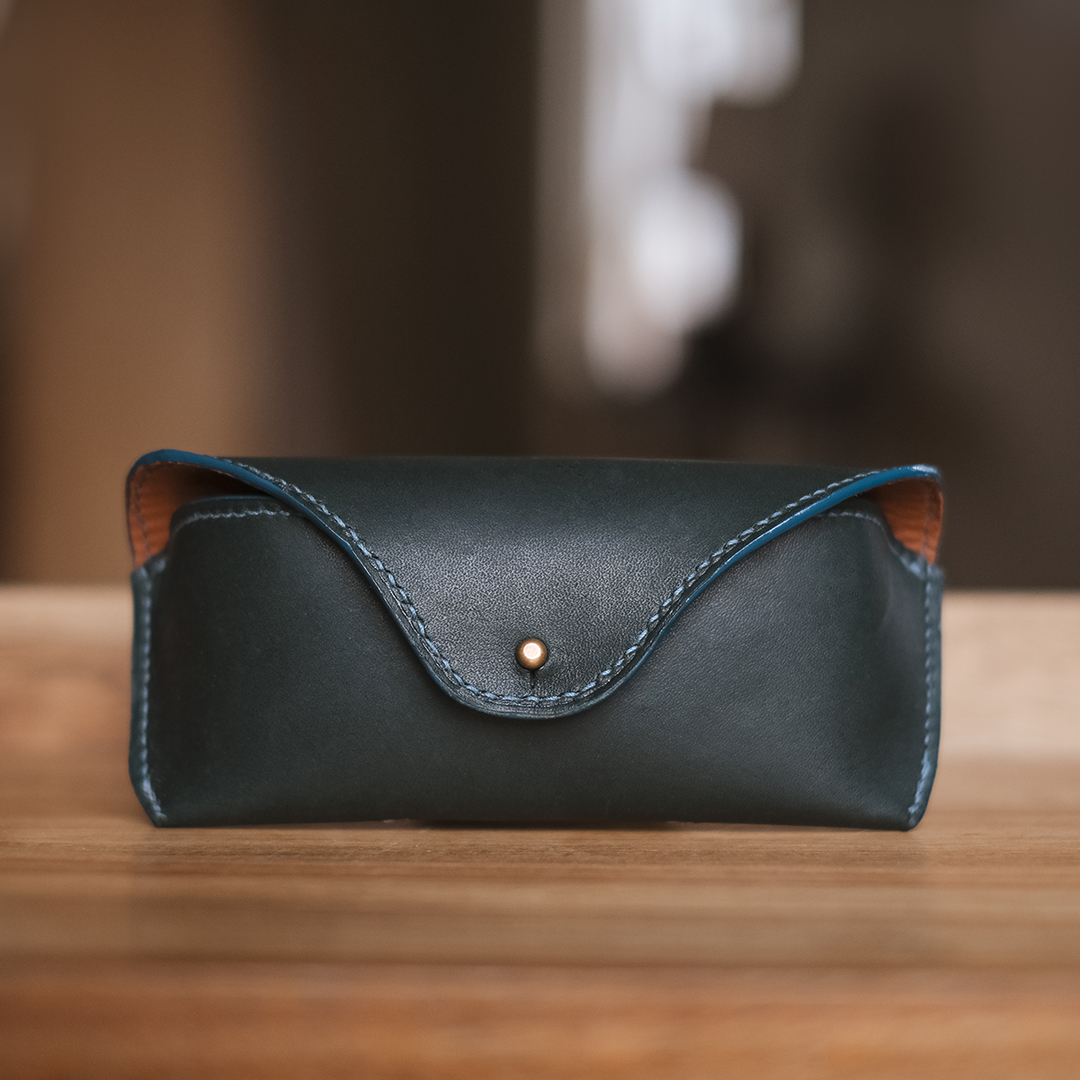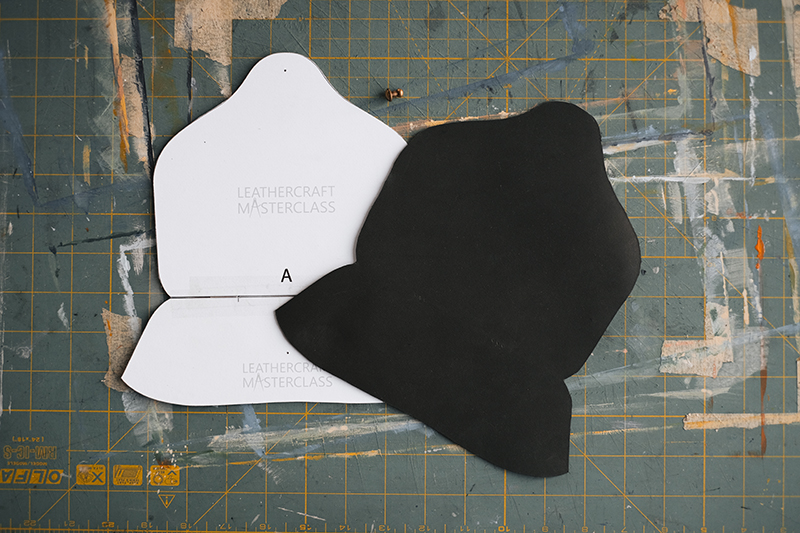 Oh, it felt so good to be creating another little leathercraft project. There is something so calming yet exciting about the million steps to go from raw material to a finished product. The patterns were waiting for me but there were a few projects that I had to finish first and just as I wanted to start this project, I had a bit of an accident with my thumb. Nothing too bad but it needed some time to heal properly- certainly to be able to work with leather as you might need a good grip on knives and needles while creating.
For the glasses case project, I used the template and instructions by Leathercraft Masterclass, as always very well explained by Phil who has such a calming voice that I like to hear him talking in the background (and I am someone who mostly likes to work in complete silence) and who is so skilled that he can make the whole process on his side look effortless.
Some of the videos on Phil's website are very advanced, teaching us very specific skills and the ins and outs of special types of leather. This new release was different as it is a shorter and easier project- perfect for a beginner like me who still feels somewhat intimidated by big and expensive assignments for which one needs specific supplies that are hard to find in rural Sweden. But that's how it works. Little by little, project by project, I gain some insights, some confidence, and some skills. With every step, I prepare for the next challenge. In the process, it doesn't have to be perfect, just the best I can give at that time.
It's perfectly normal to fail and mess up as a beginner (and even in the more advanced stages).
Why I'm saying this? When talking to others, I often get responses like: "I tried x and I suck." And then that's the end of it.
Well yeah, that's what it's like as a beginner (this was my first leather project). That's the beauty of learning and growing. Somehow there is very little time these days to grow and explore and instead, there is a lot of pressure to have some magical talent that will provide you with overnight success and unicorn skills. There is a rush and demand for quick fixes and shortcuts often resulting in the shallowness of a one-trick pony.
The most interesting moments of the journey are in the struggles and challenges. New skills teach us patience, problem-solving, muscle memory, and they keep our minds flexible and curious.
I'm hoping that this odyssey will spark your motivation to keep going with whatever project/hobby/challenge you want to give a try. 10 000 hours they say, it takes to master a skill. That's a lot of time to play and explore!
What's your next project/challenge?