Planting bulbs for spring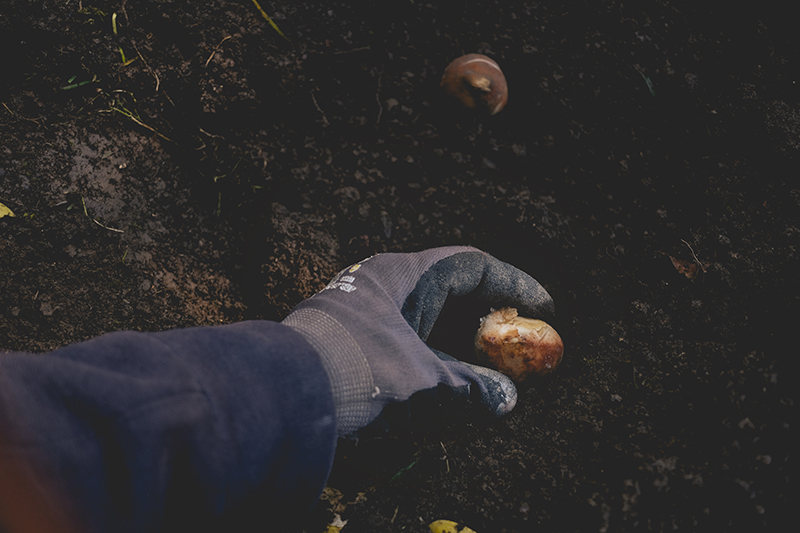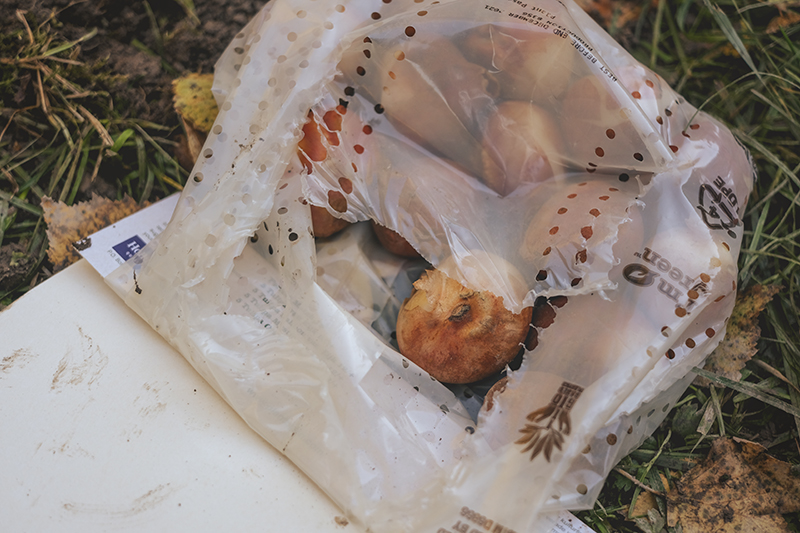 Up north, spring arrives late and when we celebrate the end of winter during Valborg  (April 30th) there can still be snow covering the earth and all the colors have faded. Sometimes it feels as if spring will never come. Soon after, however, bits of green carefully emerge.
Next year, we're hoping to help spring a bit by planting bulbs of colorful flowers all around our fireplace and flower beds. I'm not sure if the heavy rain from the last 2 weeks won't destroy all of them, but if all goes well, these flowers will emerge well before many of the winter-hardy but slower plants will start to grow again.
Fingers crossed! 🙂