Taste of Sweden: Cinnamon buns day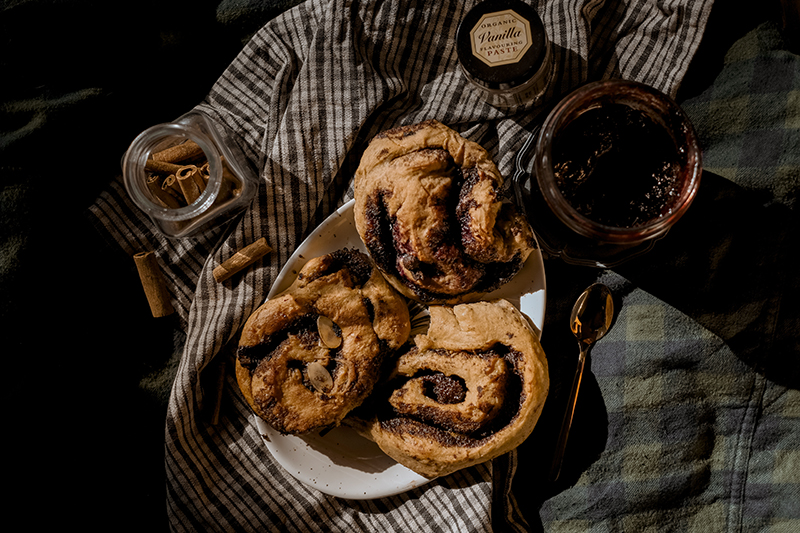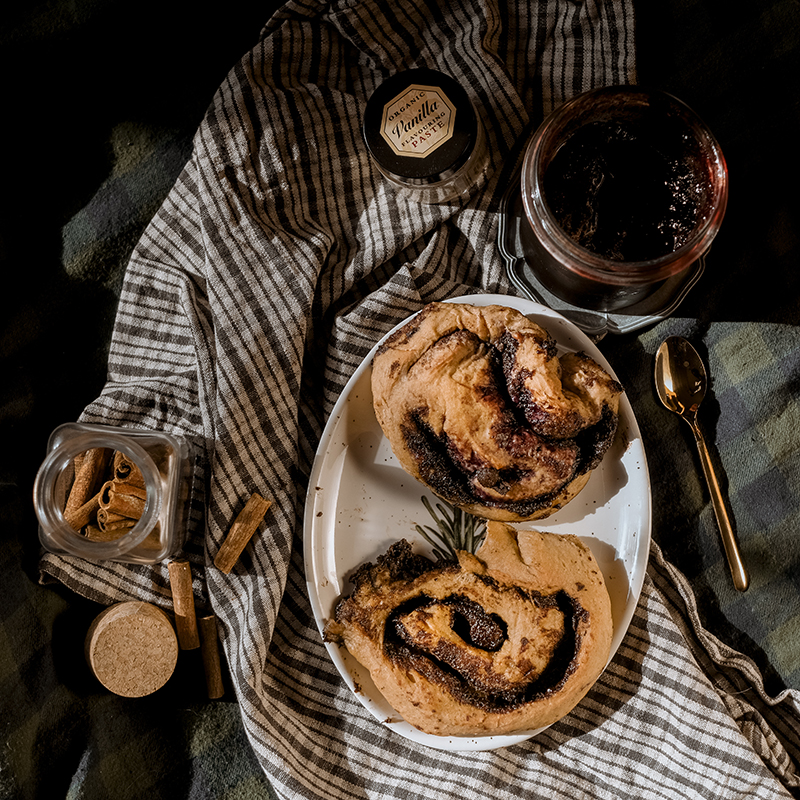 In Sweden and Finland, the 4th of October celebrates the delicious
fika
buns with cinnamon and while you can buy these treats more or less everywhere, from Ikea shop to gas station, making them is a lot more fun AND the house smells fantastic too! A great way to invite autumn.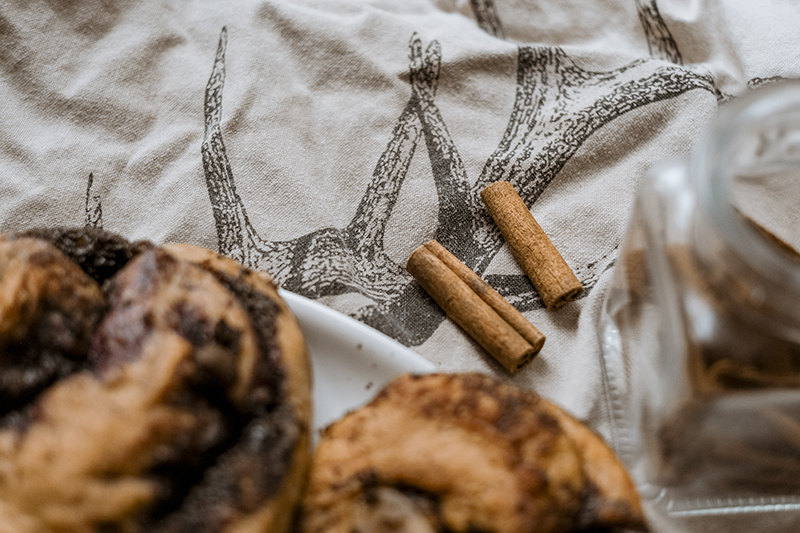 We are both big fans of cinnamon buns, and it's probably the number one food that we link to Sweden. When I think of cinnamon buns, I think about all the wonderful moments on the road, meeting hitchhikers, sitting in the sun with friends, camping in the wild, and the warm taste of cinnamon to connect us all.
But to be honest, a lot of the buns that you can buy are a bit… boring. Often dry, not enough cinnamon, rarely fresh. To counterbalance that, we accidentally went a bit overboard with our version. We did not only want to have enough filling, but we also experimented a bit with different variations by adding chocolate (we're Belgians after all), and homemade blueberry jam.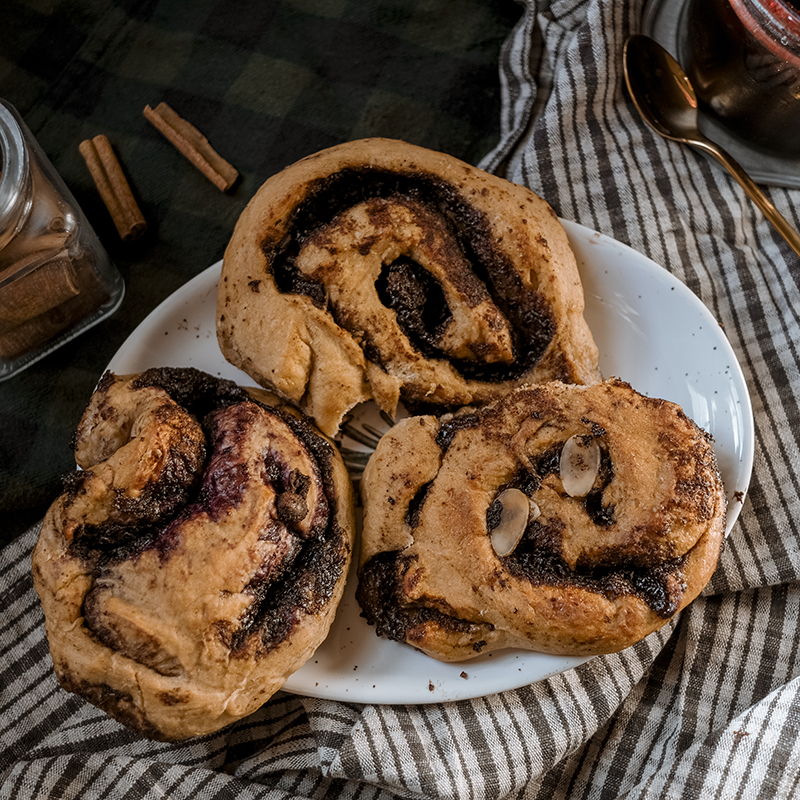 Yeah, if you scroll through the pictures, they look absolutely horrible, but I can tell you, they were DELICIOUS! The best I've ever had. If you want to try our recipe, keep on scrolling 🙂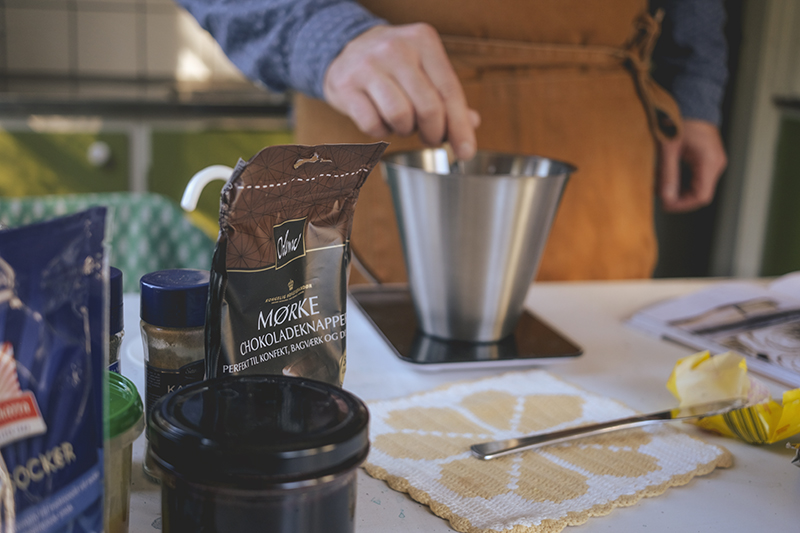 Dough
100gr butter
3 dl milk or water
30g fresh yeast or 9g of dried yeast
1/2 tsp salt
90gr coconut sugar
2 tsp grated cardamom
540gr flour
Basic filling:
150gr butter
150gr coconut sugar
2 tsp vanilla
4 tbs cinnamon
Combine warm milk (38 *C), yeast, cardamom, and sugar in a bowl. Stir until the yeast dissolves and let it sit for 5min. In a dough mixer add the flour and salt. Little by little add the milk mixture in. Cut the butter into small cubes and add them as well into the dough. Let the machine run for 10min. The dough should not be sticking to the sides of the bowl anymore. The dough can now rest for 30min covered with a towel.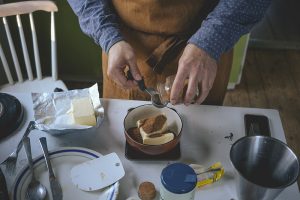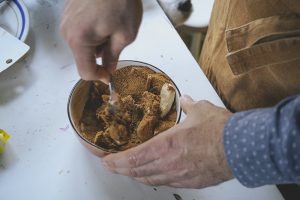 For the filling, mix the butter at room temperature with the other ingredients until you get an irresistible cream. Roll out the dough with a rolling pin on a floured surface into a rectangle. Spread the filling cream across the whole dough.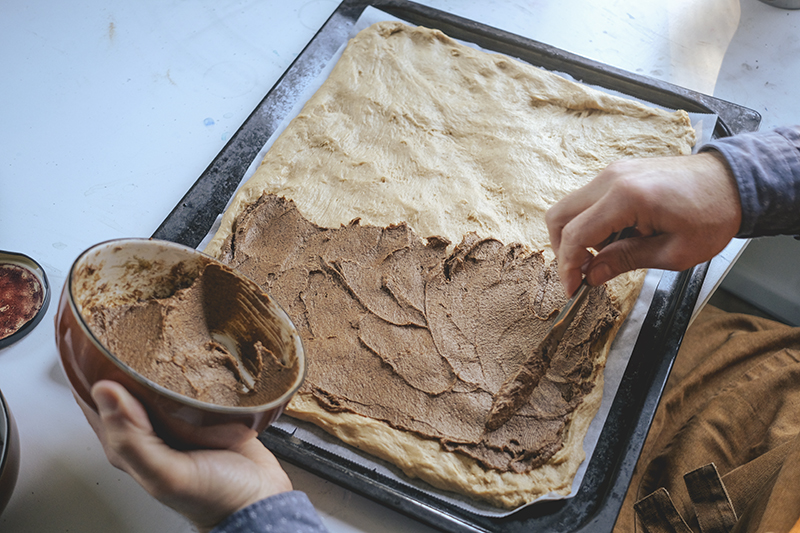 At this point, you will have everything for a nice and traditional cinnamon bun. It is, however, fun and heavenly to add some jam, chocolate, or whatever you have in mind. Peanut butter perhaps?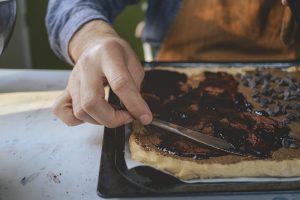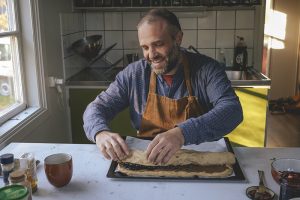 Roll up the dough from the long side of the rectangle. Cut the roll into 2cm pieces and put them onto oven plates lined with baking paper. Cover with a towel and let it rise for 1,5 to 2 hours. 30min before the end of the rise set the oven to 200 *C. For some glazing brush some cream on top and then bake them for 10-12minutes.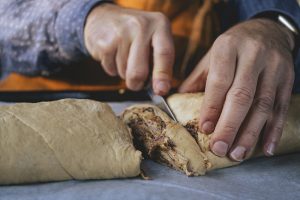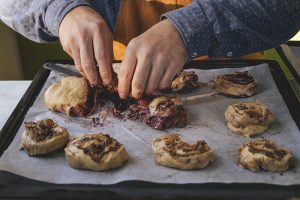 Cutting the pieces is where things went wrong in our experiment. Probably a bit too much jam haha.