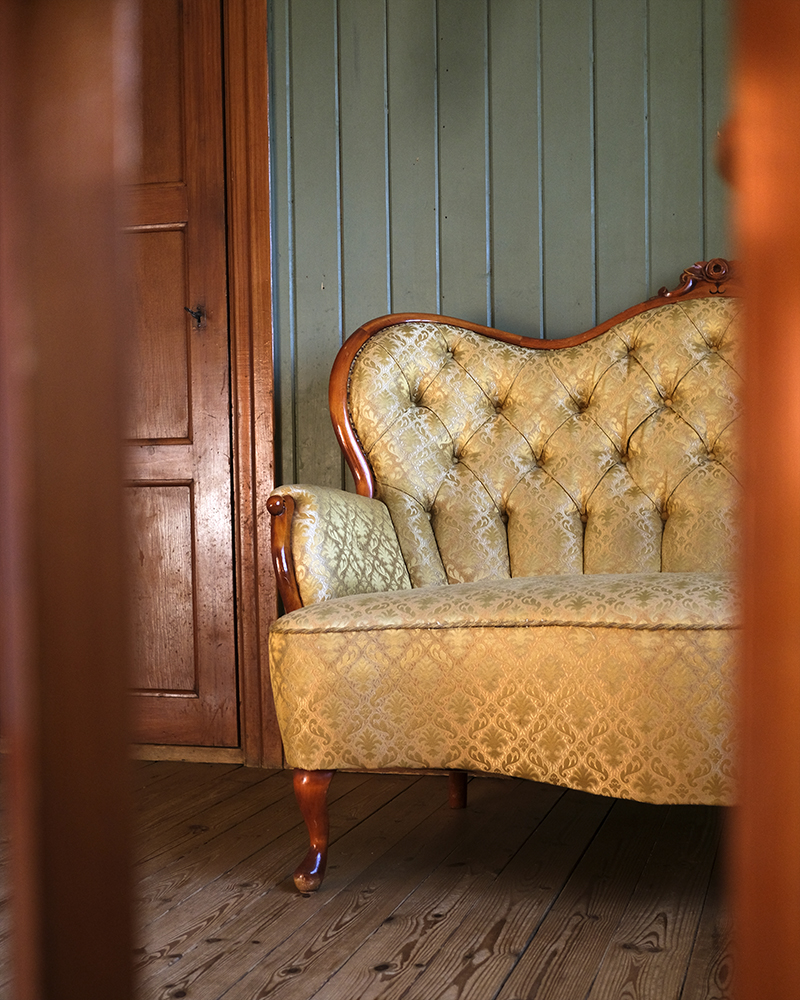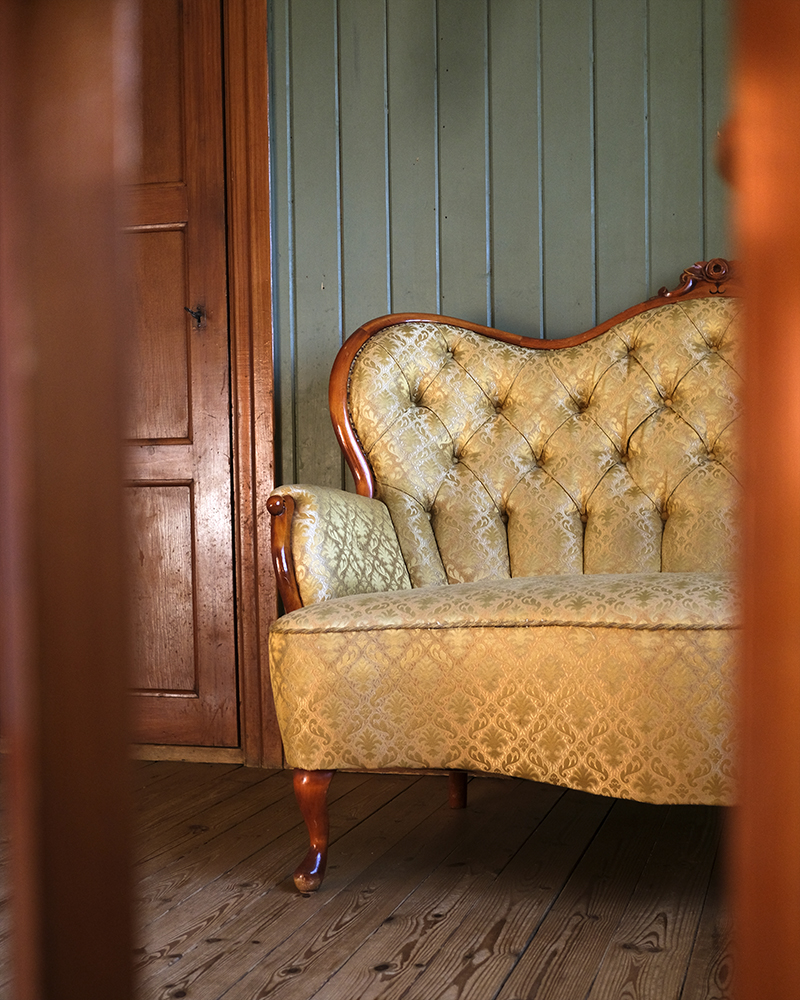 It took me a while and a lot of listening to the character of my studio space to realize what I was looking for. I really wanted a sofa, but I just couldn't find one that I could imagine standing in this exact spot. Or, I had seen one that had a dazzling price tag 🙂
"Isn't that,… too much?"Joeri asked when I showed him this loppis (2nd hand) treasure in an image. It sure was a kind of unexpected love at first sight, but I do know that I love old stuff. I've also been reading in my early copy of "Feels like home" by Marian Parsons (coming out Oct. 12), realizing that I kinda like the idea of a slightly eccentric sofa as a focus point of the room.
Once this golden darling was in place, it looked as if it had always been there. It feels just right.
Now slowly the rest of the room can grow.