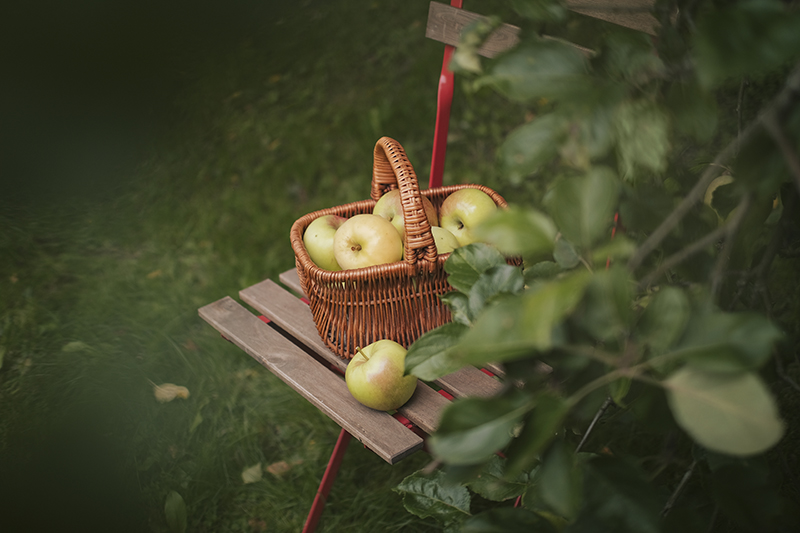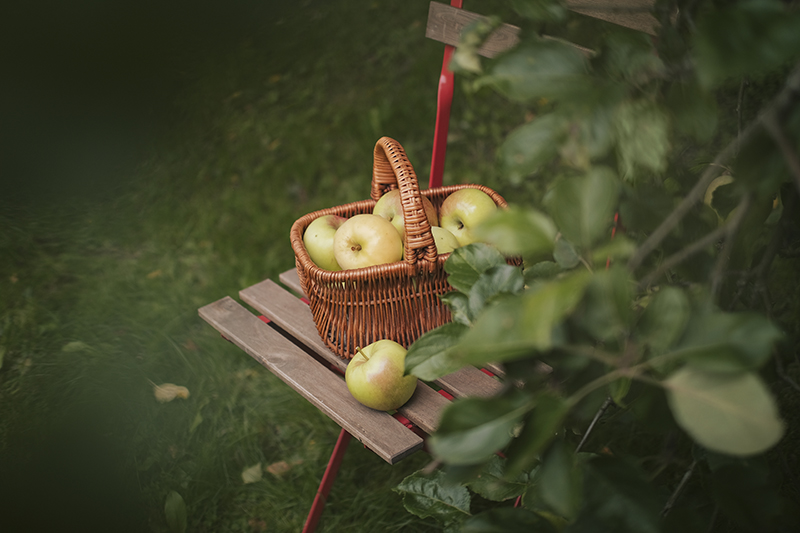 September arrived with a summery sun and a few delicious warm days to give some extra blush to the apples that are still ripening on the trees. A few sweet ones I could already pick and I made applesauce to freeze for cold winter days.
My favorite recipe is apples with a bit of water, honey, lots of cinnamon, vanilla, and sometimes a bit of cardamom and clover. Just perfect to eat as dessert, or use in 'appelflappen'. With the scent of apples throughout our whole home, it already feels like a celebration. And it makes us very ready for the new season!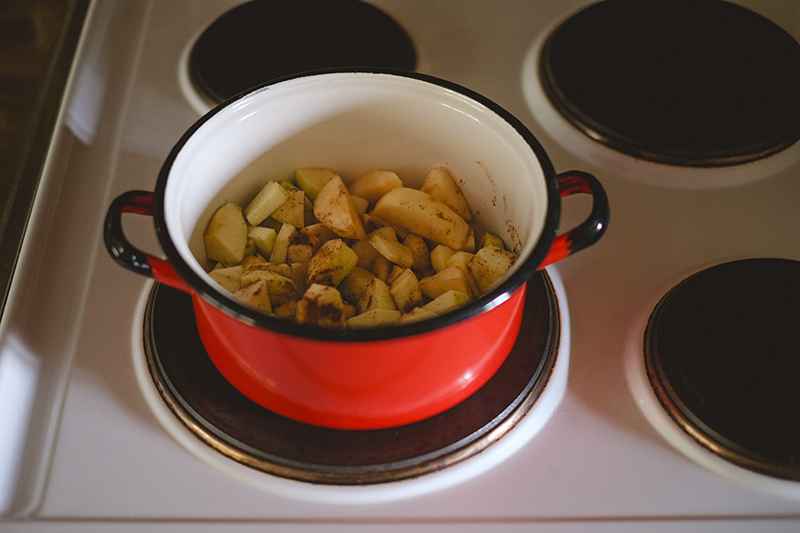 My own vegetable garden was a big failure this year. A combination of trying a new location, starting late, trying the wrong veggies for this climate, and some bugs eating some plants. You can't imagine how lucky we felt that friends offered us some colorful carrots, giant zucchini's, and fresh tomatoes from their garden. How sweet is that! They had more than they could use, and a freezer already filled up with their harvest. I might have to look at a greenhouse too 😀 😀
But look, how pretty are these?!?!