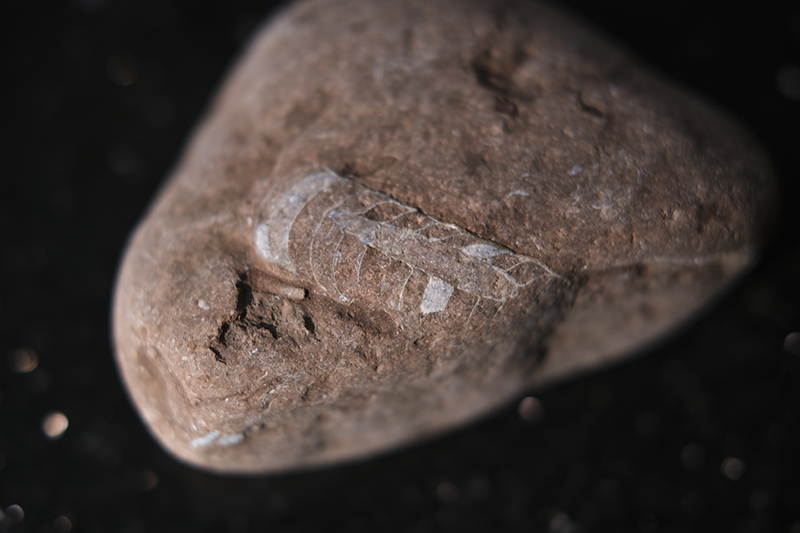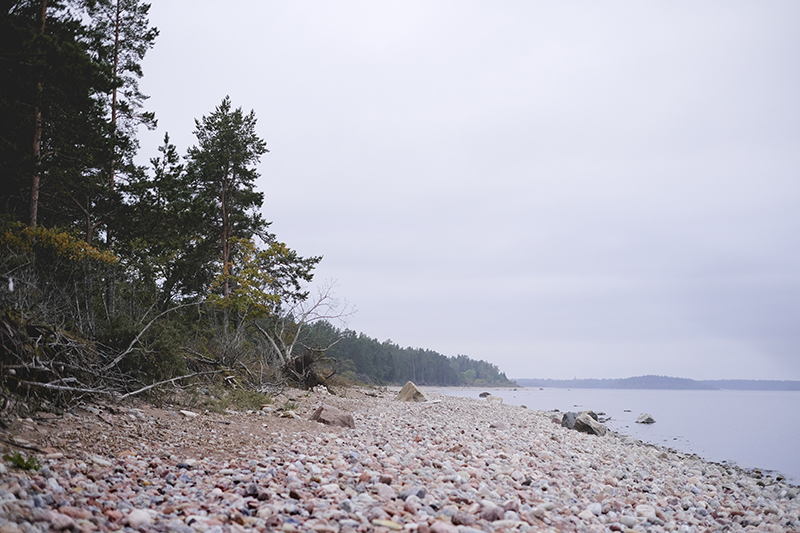 A gentle layer of fluffy clouds covered the sky the entire day. It might look like autumn, but it was surprisingly warm, something we noticed after dressing way too warm for the hike through the woods toward the sea.
The coastline is covered in big chunky rocks in soft colors like grey and dusty pink. On the paths, we did see some other hikers but once we stepped out of the woods and onto the rocks, it was suddenly all quiet and peaceful. We sat down and enjoyed the calming view. Oh so beautiful!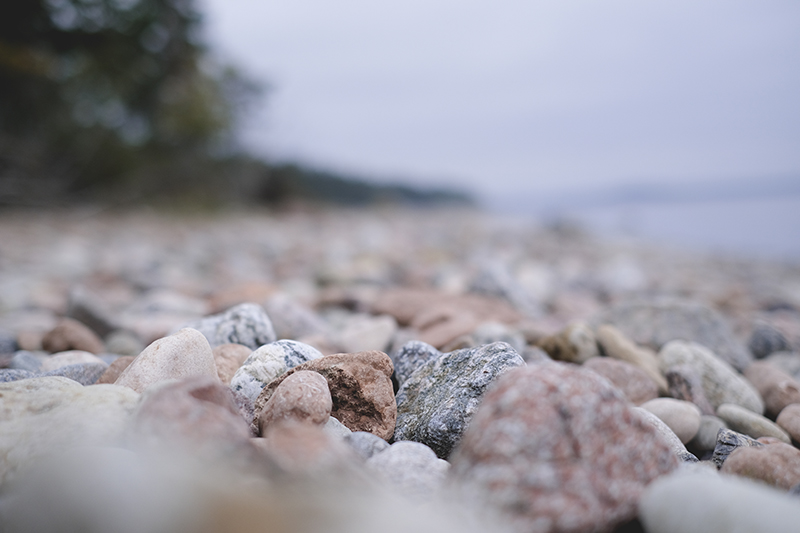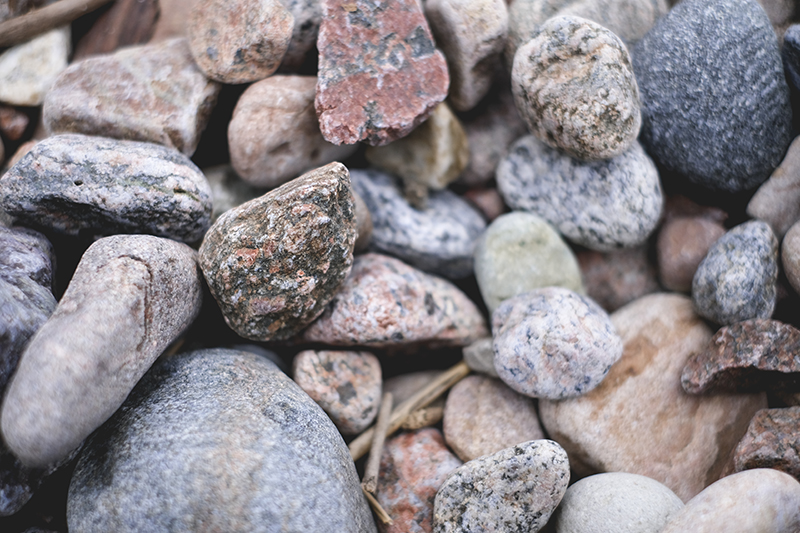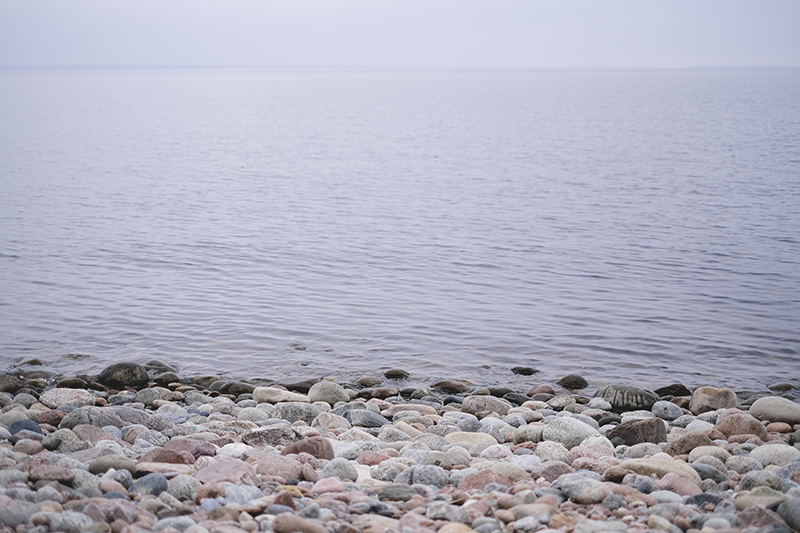 Since I love rocks, I had to take a closer look at what was around me because at first, you see a large mass of rocks, but if you'd come closer, you can see all their unique marks and colors. We saw some with faces, some that looked like a piece of beef, big eggs, … and fossils!
I made some pictures to send to a fossil collector to be sure, but they are indeed fossils. The earth keeps surprising me in so many ways and I love it!