Best and worst Scandinavian series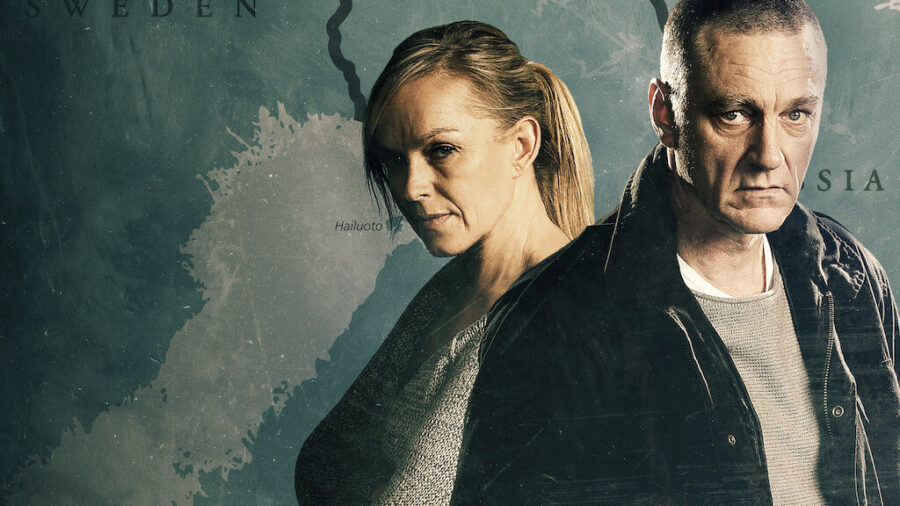 You might call me a Nordic-series-fan. I'm often drooling over the magnificent landscapes, and enjoying some strong or unusual characters and storylines. Once, the Nordic way of both filming and choice of actors and plots felt like an immense relief from the overly polished American approach. Getting out of bed with full make-up is very realistic, isn't it? Every female is young and without wrinkles or imperfections and a million "Oh my god" time fillers are highly annoying.
Time to look back at some of the series that we've been watching, and what I still remember.
Some things that make my heart sing: beautiful nature/ cool urban shots/ interesting camera work/original storyline/ interesting characters. Extra points for snow and ice 🙂
The things that annoy me: detectives going out on their own/ detectives losing or forgetting guns/ characters doing stupid things just to add tension and cover up a weak storyline/ animal cruelty/ dead animals/ boring shots
Best series.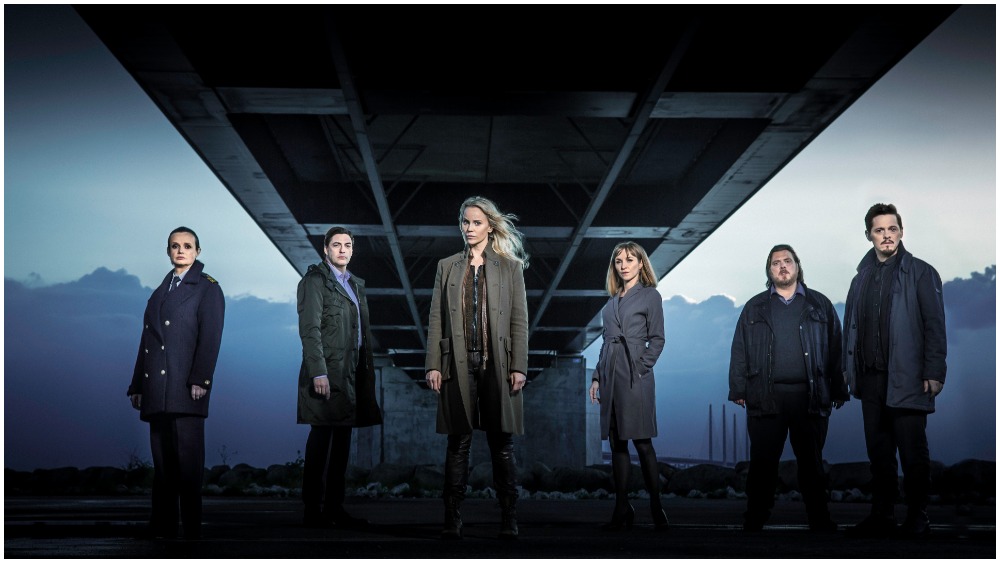 The bridge
Original title: Bron/Broen
Summary: When a body is found on the bridge between Denmark and Sweden, right on the border, Danish inspector Martin Rohde and Swedish Saga Norén have to share jurisdiction and work together to find the killer.
Filming location: Copenhagen (Denmark), Malmö (Sweden)
Language: Swedish, Danish
Starring: Sofia Helin, Kim Bodnia, Sarah Boberg
I'm not sure if I still have to introduce this one as most of you will know it and have even seen it. I think it's one of the most famous and popular series of the last decade. We're not even the only ones playing the soundtrack while crossing The Bridge 🙂
What I absolutely love are the raw edges of every character, the imperfections. The characters have skills, but also flaws. They feel real and interesting and far from cookie-cutter characters.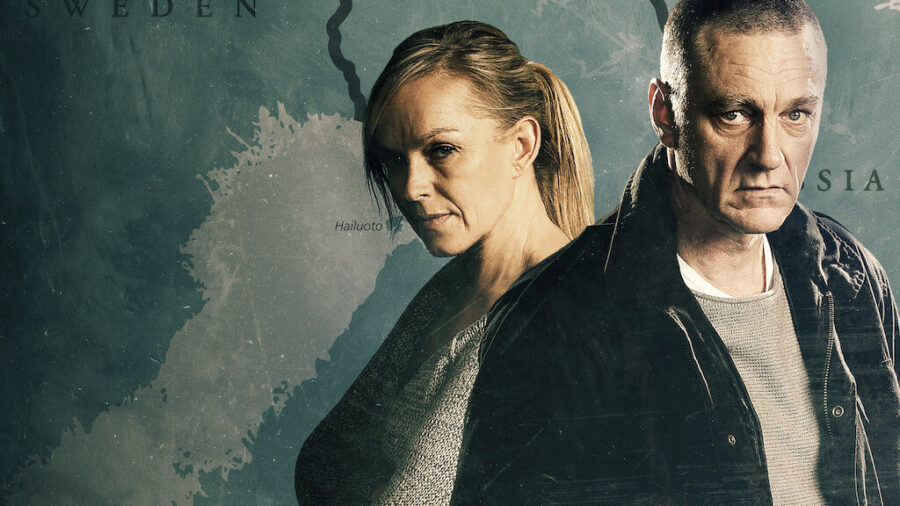 Bordertown (2016-2020)
Original title: Sorjonen.
Summary: Quirky police detective, in Finland, delves into his mind palace to solve despicable crimes all the while trying to keep his family together. If Sherlock was based in Finland this would be it.
Filming location: Lappeenranta (Finland), Russia, Lithuania
Language: Finnish, Russian, a bit of English
Starring: Ville Virtanen, Matleena Kuusniemi, Anu Sinisalo, Ilkka Villi, Olivia Ainali
I have to say, there is still one scene that is haunting me, in which a dog gets killed. For some series, this one event might be enough to never watch anything from it again and ending up on the 'worst'-list. Bordertown, however, has such strong main characters, especially Sorjonen himself (played by Ville Virtanen) and some refreshing takes on both character development and storylines, that I watched every single episode of all the seasons- and wishing for more.
In Bordertown, it's not a traumatized detective returning to his hometown, but an outsider moving from the city to the small town where his wife had grown up. While this might look like a detail, the difference is crucial to inhabitants of small Nordic towns. Bordertown might be a bit similar to The Bridge in the sense that both main characters have their quirks and methods that are often impossible to understand by others. Sorjonen solves crimes by connecting the dots in his mind palace, and this quiet approach without the need to pull guns at every corner is something I very much appreciate.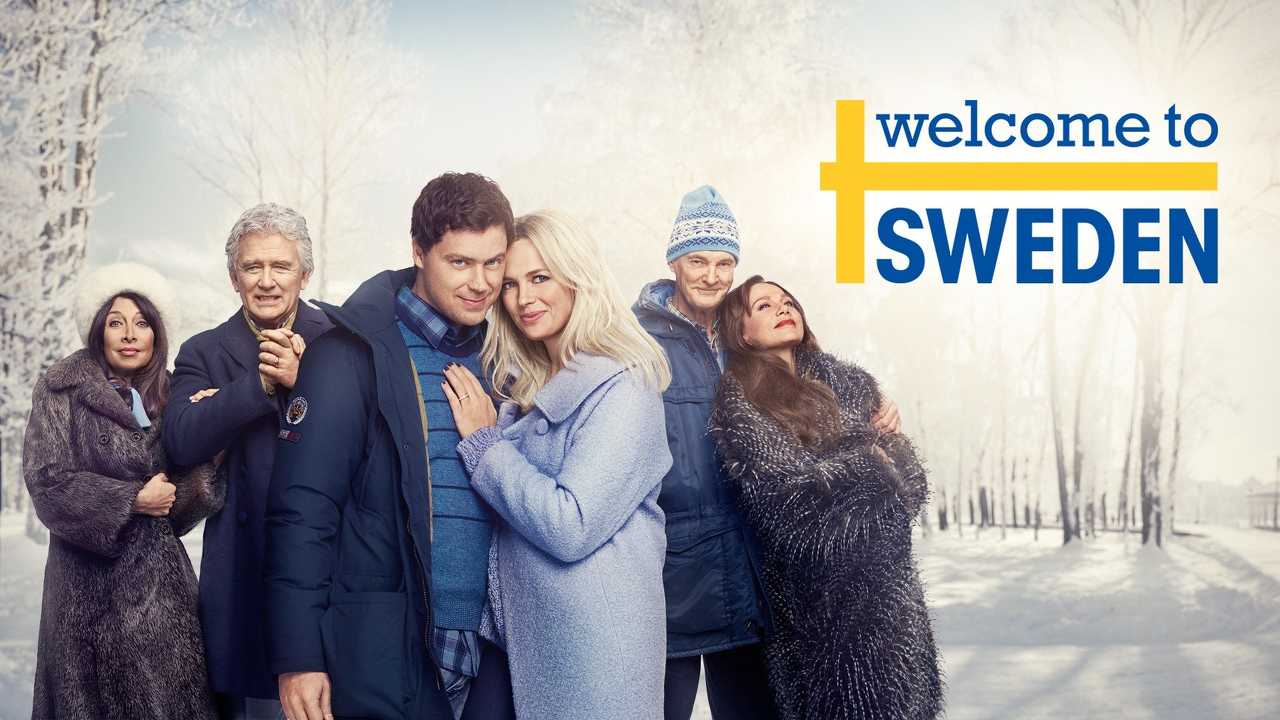 Welcome to Sweden (2014-2015)
Original titel: /
Summary: New York City accountant Bruce moves to Sweden in Northern Europe, after falling in love with a Swedish woman.
Filming location: Sweden, United States.
Language: Swedish, English
Starring: Greg Poehler, Josephine Bornebusch, Christopher Wagelin, Lena Olin, Claes Månsson, Neve Campbell
Since we watched this series while moving ourselves, this was not only funny but also very relatable :-).
In crime stories, there is also much to be seen of the Swedish/Nordic approach to things like gossip, social pressure, countryside mentality, or communication, but it's such a relief to be able to openly laugh about some of the habits here up north. Some Swedes might disagree 😀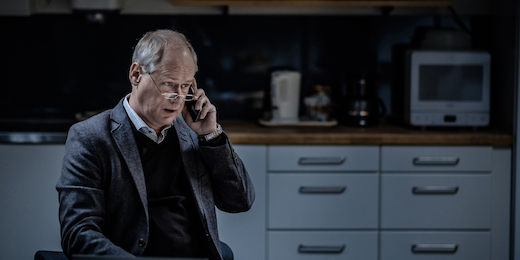 The truth will out. (2018-)
Original title: Det som göms i snö
Summary: After a long sick leave and recovery police detective Peter Wendel is back on duty. He is commissioned to form a new team to reopen unresolved murder cases, however, he soon finds himself with a rather third rank and conflicting staff. Soon they are in the center of a new case. An unknown murderer claims that Sweden's most infamous murderer is a fraud – that he never committed the murders he's jailed for. High-reaching implications are to be exposed, involving even the Swedish government.
Filming location: Stockholm (Sweden)
Language: Swedish
Starring: Robert Gustafsson, Ia Langhammer, Louise Peterhoff, Christopher Wagelin, Annika Hallin
In most series, the main character is highly driven and possibly blessed with some special powers, but there is nothing about this main character that even suggests any form of skills or drive- but with a very unexpected sidekick, this works really well on screen. One thing I especially appreciated is how the creators built up the tension with minimal sound effects and no unnecessary actions but all excellent timing in storytelling. No wild chases and lost guns, or doing stupid stuff on your own but rather a subtle approach that feels very real, very human. Can't wait for the next season to come out!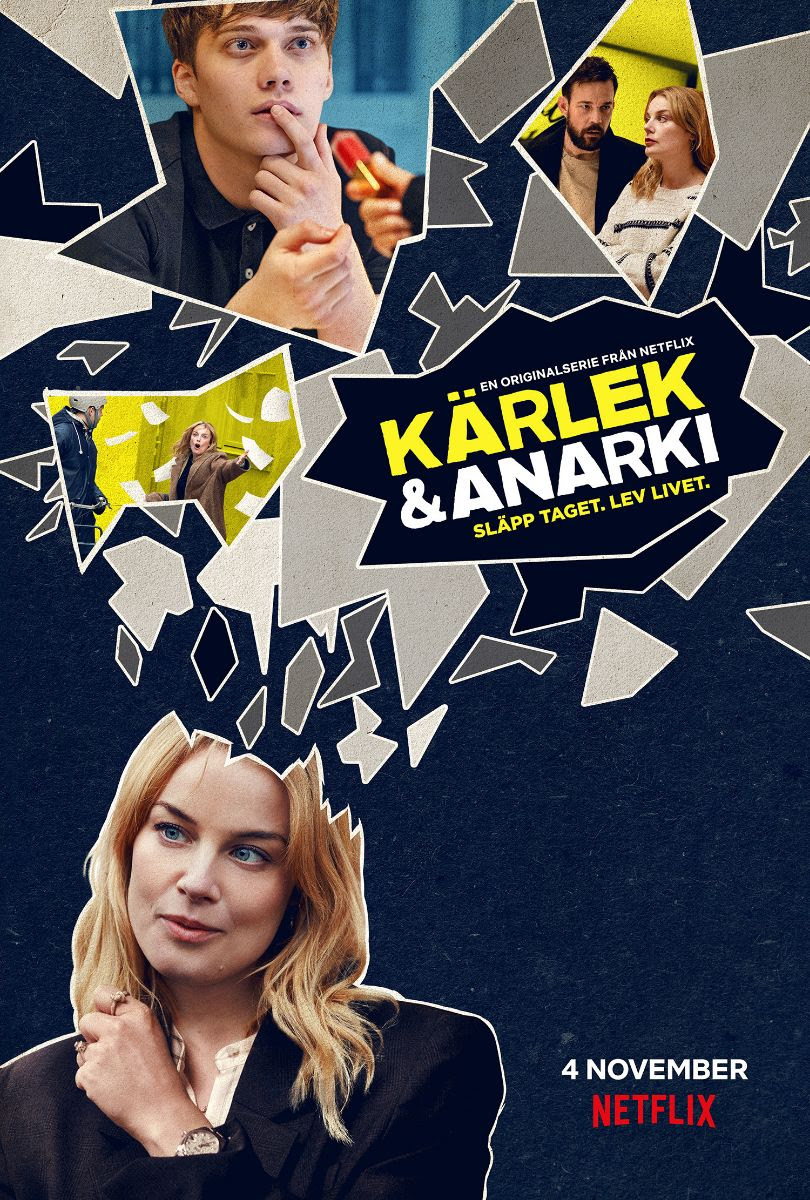 Love and Anarchy (2020)
Original title: Kärlek och anarki
Summary: Sofie, a career-driven consultant and married mother of two. When Sofie gets an assignment to modernize an old publishing house she meets young IT tech Max, and an unexpected flirting game begins.
Filming location: Baldersgatan 7A, Östermalm, Stockholm, Västra trädgårdsgatan 2, Norrmalm, Stockholm, Terapivägen 12D, Flemingsberg, Huddinge
Language: Swedish
Starring: Ida Engvoll, Björn Mosten, Reine Brynolfsson, Gizem Erdogan
'Kärlek och anarki' is definitely a bit provoking but serves a refreshing and wonderful mix of humor and drama.
Worst series.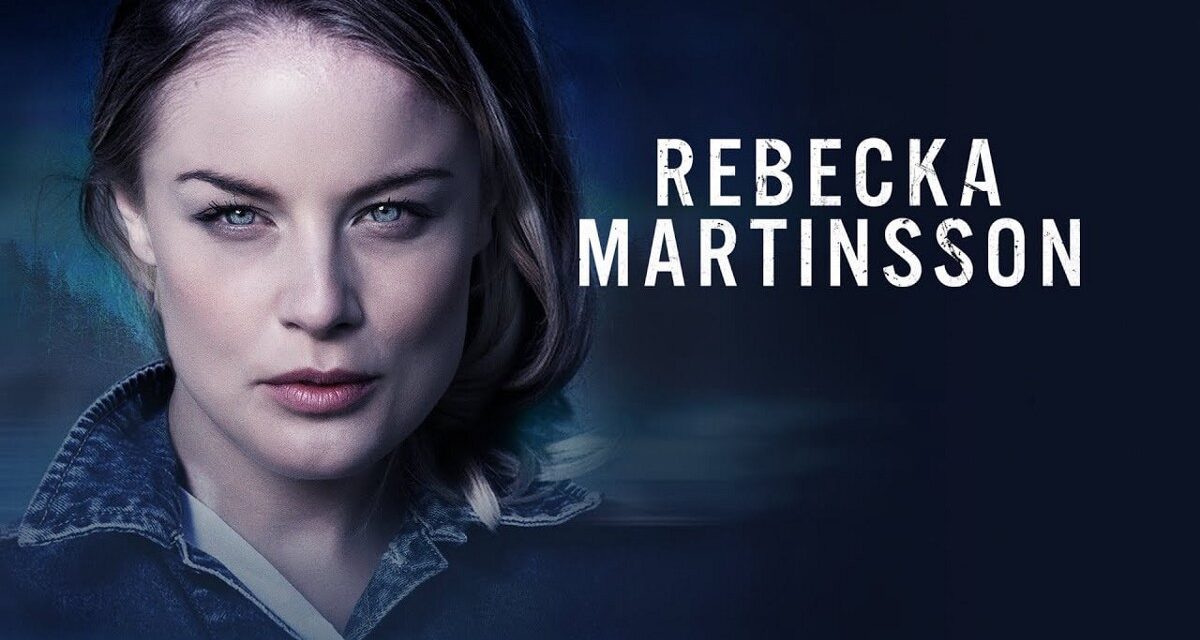 Rebecka Martinsson.
Original title: /
Summary: When a childhood friend suddenly dies Rebecka Martinsson returns home to the north of Kiruna. But not everything is what it seems.
Filming location: Kiruna (Sweden), Kurravaara, Abisko, Stockholm
Language: Swedish
Starring: Ida Engvoll, Eva Melander, Jakob Öhrman, Niklas Engdahl, Ville Virtanen, Ardalan Esmaili
I truly regret watching this series- or at least the first season- and I will definitely not watch the second season. This series was capable of leaving me so angry and upset after the first season that it was the first one to think about when considering the worst series. It didn't start out that badly, perhaps a bit slow and with some cliché shots *troubled woman goes to home town, gets out of the car, stops and takes a deep breath* or *people from across the room are looking suspicious at main character*, and *handsome man in rural village causes some tension while original boyfriend is boring*. And when watching a crime series, one can obviously expect some dead people, even from characters that are loved, but one thing I absolutely hate but really truly hate is dead animals. And that's exactly where Rebecka Martinsson alienated me. Not even once. So if you like dogs (or moose or bears), just don't watch. It only gets worse with every episode.
Also, I sometimes wished they would stabilize the image a bit more.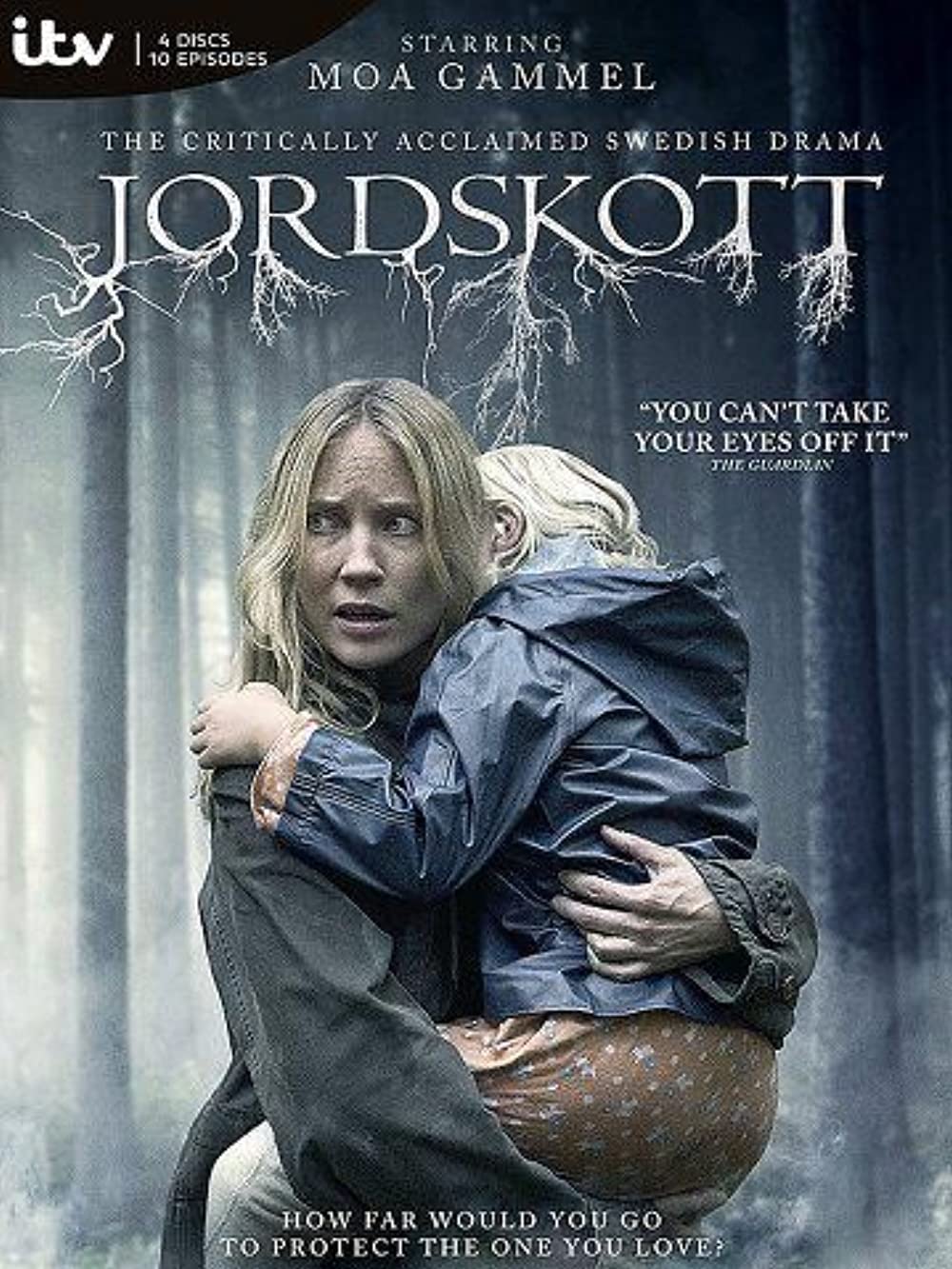 Jordskött (2015)
Original title: /
Summary: Detective Inspector Eva Thörnblad (Moa Gammel) returns to Silver Height seven years after her daughter Josefine disappeared by a lake in the woods. The body was never found and the girl was believed to have drowned. Now a boy has vanished without a trace and Thörnblad wants to find out if there is a link to her daughter's disappearance. At the same time, she will take care of the legacy of her father, the great entrepreneur Johan Thörnblad, who build an empire of timber and timber processing on the large forest owned by his ancestors. As the plot deepens more children are kidnapped and what initially seems like a police drama takes a more sinister and stranger twist with each episode.
Filming location: Sala (Sweden)
Language: Swedish
Starring: Moa Gammel, Göran Ragnerstam, Richard Forsgren, Ville Virtanen
In this series, a traumatized detective (again, sigh) returns to her hometown but while we expected a drama/thriller series (as it was labeled then), we got some haunting weird horror-like twist. I turned off the tv immediately after that first or second episode (the plant thing for those who might have watched) and never looked back. The filming location is apparently not far from where we live, and I'd love to document some filming locations as we are doing for "The girl with the dragon tattoo"- but I found it just not worth it.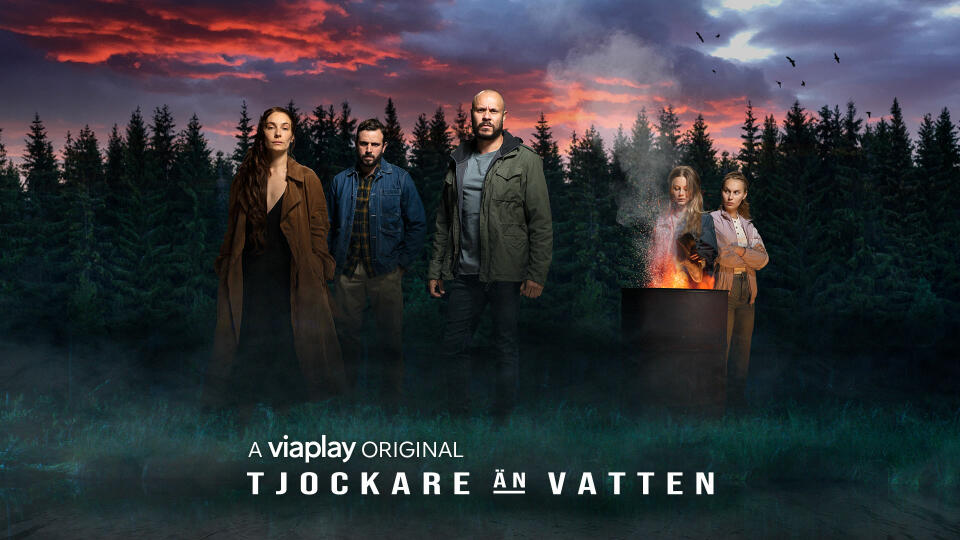 Tjockare än vatten (2014-2020)
Original title:/
Summary: A mother sends postcards to her estranged son and daughter, inviting them back to the guest house they grew up in. She gives each of her children one piece of advice and leaves them to ponder the meaning.
Filming location: Luleå (Sweden), Ahvenanmaa (Finland) but the location in the series has to represent Åland.
Language: Swedish
Starring: Björn Bengtsson, Joel Spira, Aliette Opheim, Jessica Grabowsky, Molly Nutley, Saga Sarkola, Stina Ekblad
We actually watched a few episodes as it started out rather promising. At some point, however, we both got so annoyed that we stopped in the middle of an episode and never even considered giving it another try. The whole storyline became utterly annoying, unbelievable even because the main characters kept making the most stupid decisions. They lied and then tried to cover up the lie with some more stupid actions, making people die, hide that again, and so on. I mean, come on, if you're lacking inspiration for a good storyline, give the job to someone else.
That's it- for now. If you've seen these series too, or you'd like to mention your favourites (or most disliked), let me know in the comments!