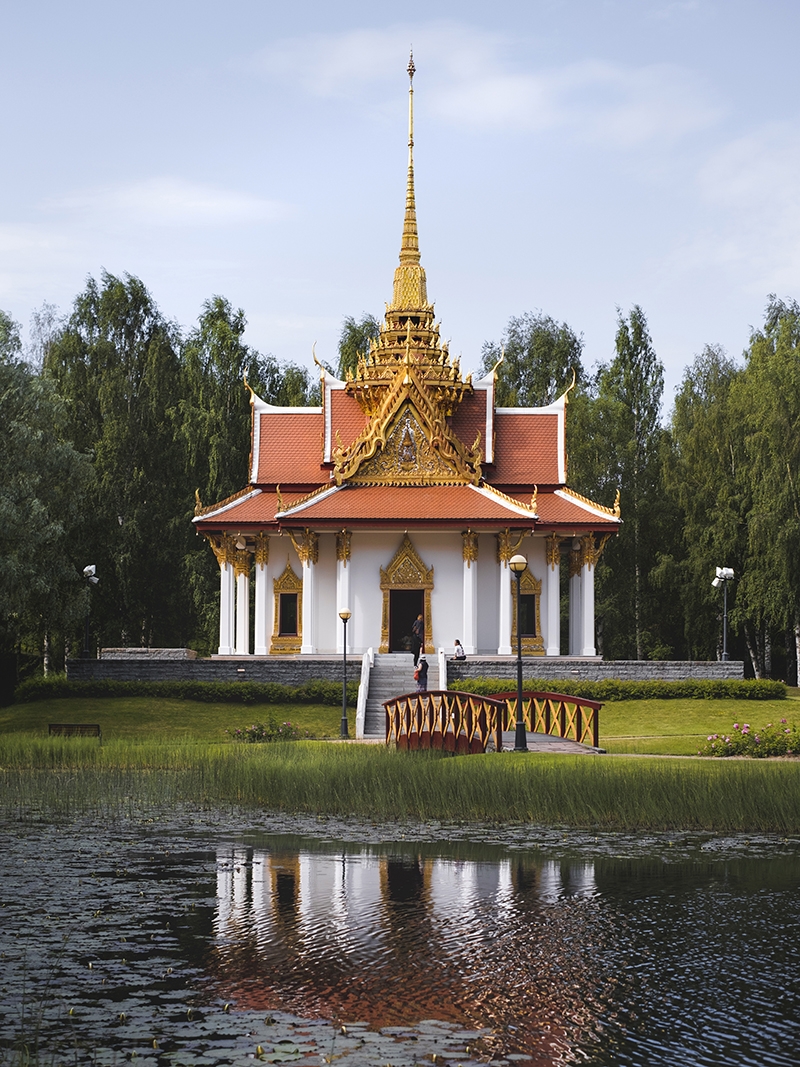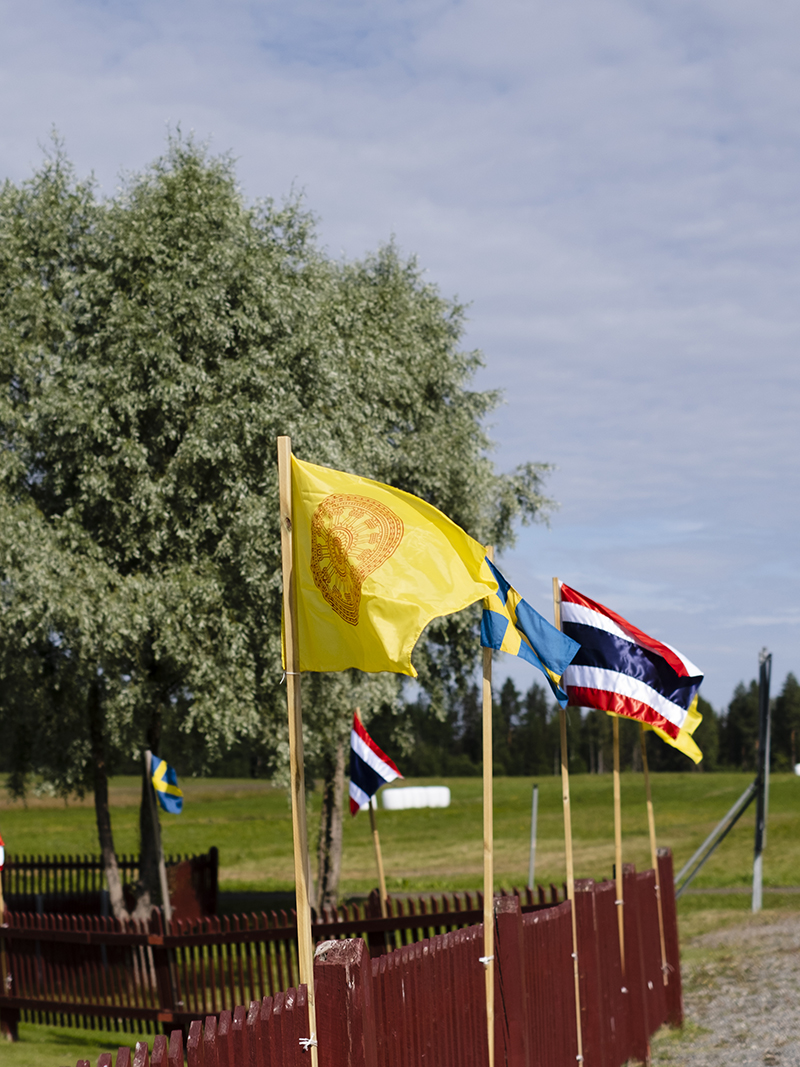 An unexpected sign on the side of the road caught our attention and made us incredibly curious.  Thailändska Paviljongen" it said and that's certainly not what one would expect somewhere in the countryside up north in Jämtland!
As we arrived very early in the morning, there was almost nobody there but the sun was already shining bright. Right before us, a few people in beautiful outfits walked toward the main building, opened it, and lighted some incense stick– my favorite scent! As there were limitations to visiting the indoors during covid, we decided to just absorb the outside beauty, almost blinded by the light on the gold and mosaic.
For a little while, the sound of the wind chimes, the scents, the colors, and the beautiful details, made us feel like we could be in an exotic place far away from the arctic. This was anything but the minimalistic red cottages or purely functional blocks. This was a place, a building, that connects and shares, that is a wonderful homage to not only a king but also a culture.
Here you can read more about the building. (English)
And this is the official Swedish website with info.