Ekomuseum Bergslagen: Skinnskatteberg & Riddarhyttan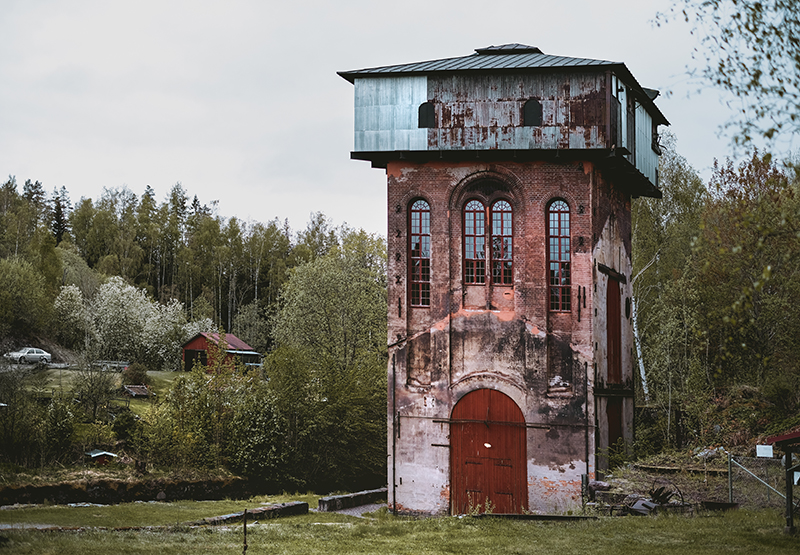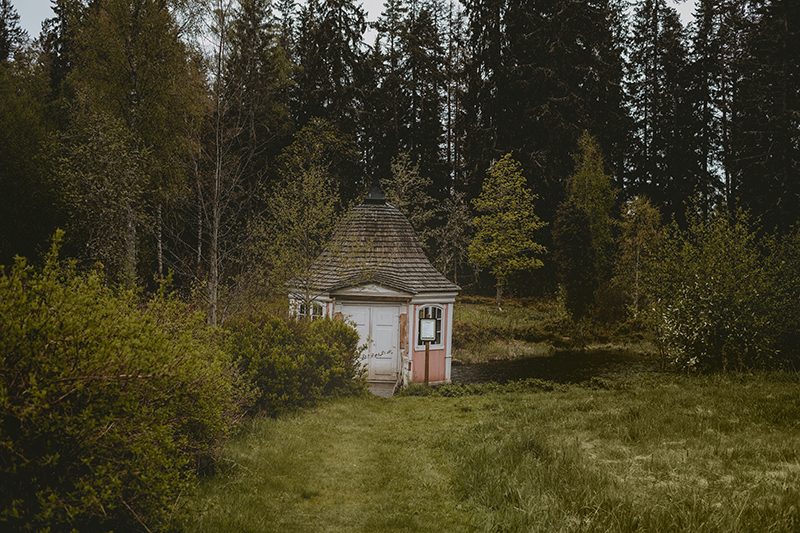 On a rainy evening, we set out to explore some historical places in the Skinnskatteberg/Riddarhyttan area (Västmanland County, just south of Dalarna).
Number 46 on the map was Ebba Brahe's lusthus from 1636!
"At the beginning of the 17th century, a bar-iron forge with three hammers was built at Bockhammar. Shortly afterward, the ironworks was acquired by Magnus Brahe (the Lord High Chancellor), who already owned the works at Uttersberg. In 1633, his daughter, Ebba Brahe, inherited the works, which operated from 1607 until 1880.
Ebba Brahe's summerhouse (1636), together with the timber-built manor house from 1817, are all that remains of the old ironworks.
On a small island in the river near the old works is a romantic summerhouse, painted pink and built in the style of an octagonal pavilion. Carrying Ebba Brahe's name, it is the oldest summerhouse in the country—built in 1636, according to the date on the weather vane. However, the curved ceiling and the attractive interior decorations suggest that the building could be somewhat younger.
When she was young, Ebba Brahe (1596–1674) had a romantic affair with King Gustavus Adolphus. But their planned marriage was thwarted by the King's mother. So 24-year-old Ebba instead married general Jacob de la Gardie. The couple had 14 children. After the death of her husband in 1652, Ebba Brahe managed with a deft touch the family's various properties and ironworks around the country.
Countless tales, stories, and anecdotes surround the name of Ebba Brahe, but she is described in all of them as a good and honest woman. The story of her romance with Gustavus Adolphus has also fed the imagination. Many believe that she still walks in the park around the summerhouse pavilion, in the form of a beautiful guardian angel, urging people to be kind and loyal. According to legend, as a young child, she had two favourite songs, one in a major key and the other in minor. Since her death in 1674, the birds at Bockholmen can be heard singing Ebba's songs."
We expected the door of this treasure to be locked, but no! You can freely enter and enjoy the view of the water surrounding it while reading numerous scribbles all over the walls and ceiling (many with dates).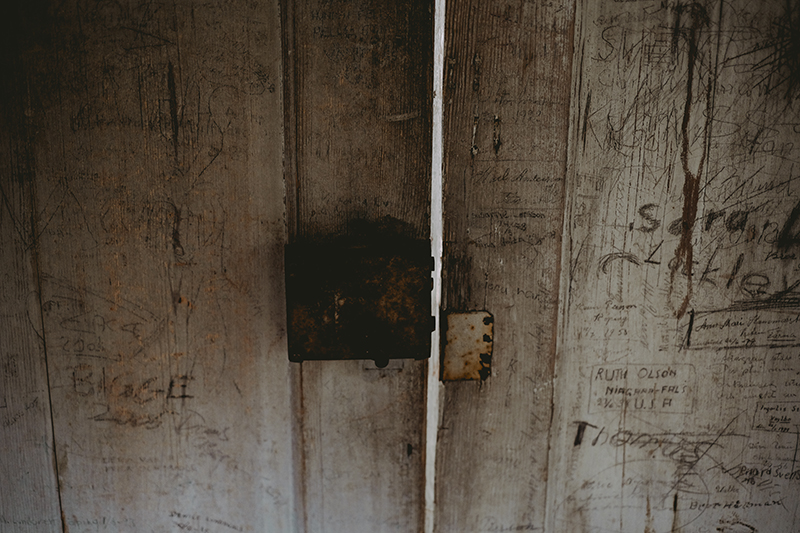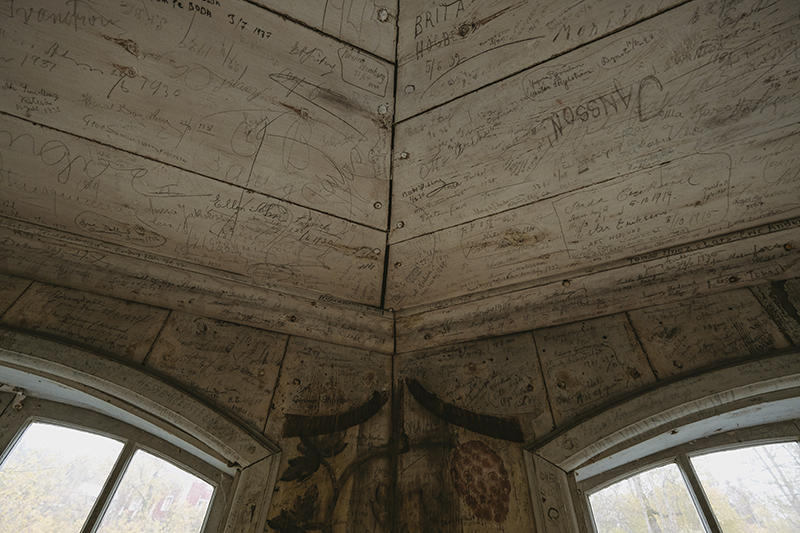 When we arrived at Skinnskattebergs herrgårdsmiljö, it started raining so badly that we decided it was time for some fika. We had some bread and a piece of chocolate in the car while the rain was pouring down and decided that we might as well just come back another day to enjoy a stroll in this beautiful area.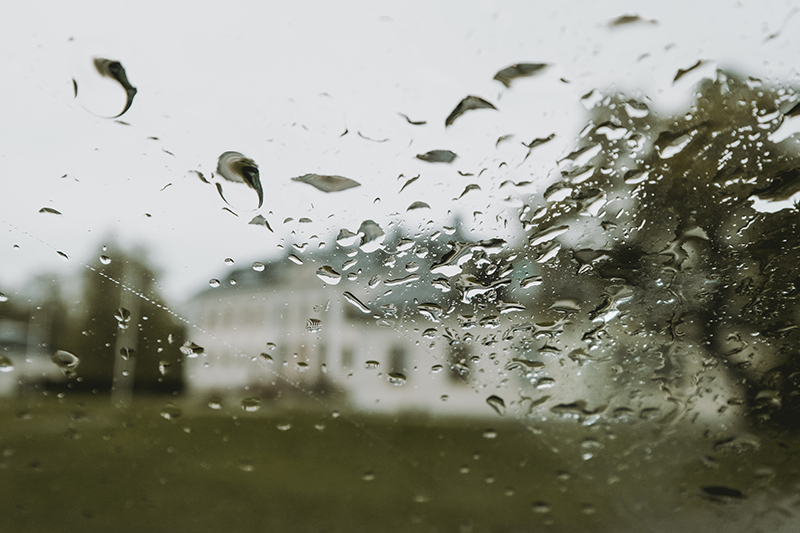 While driving through the forest, a signboard caught our attention so we stopped to take a look.
This summer, at Gruvbuseleden (a walk in a mining area), children can join a challenge with a quiz and challenges to solve. Everything one can need is provided in the box and the tote bag that's hanging up. How nice is that!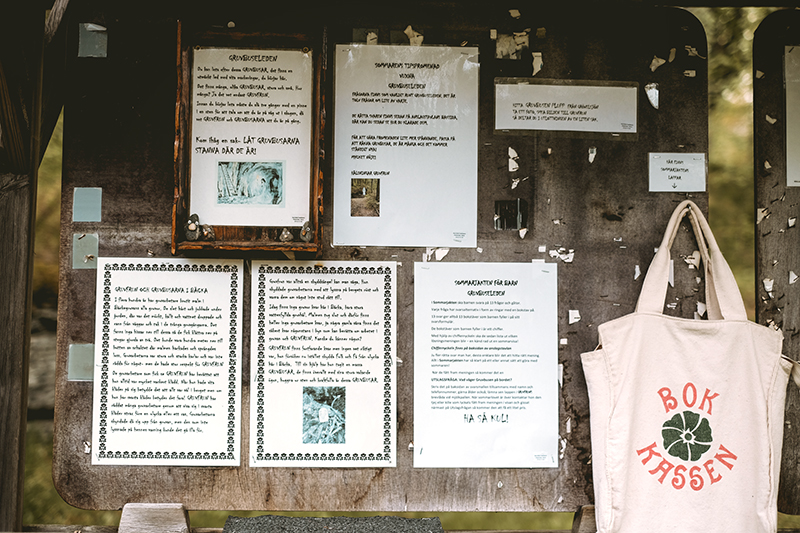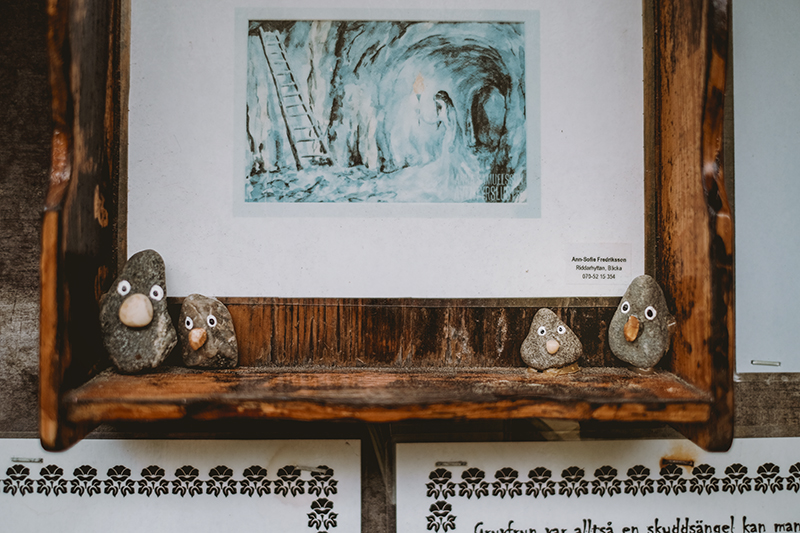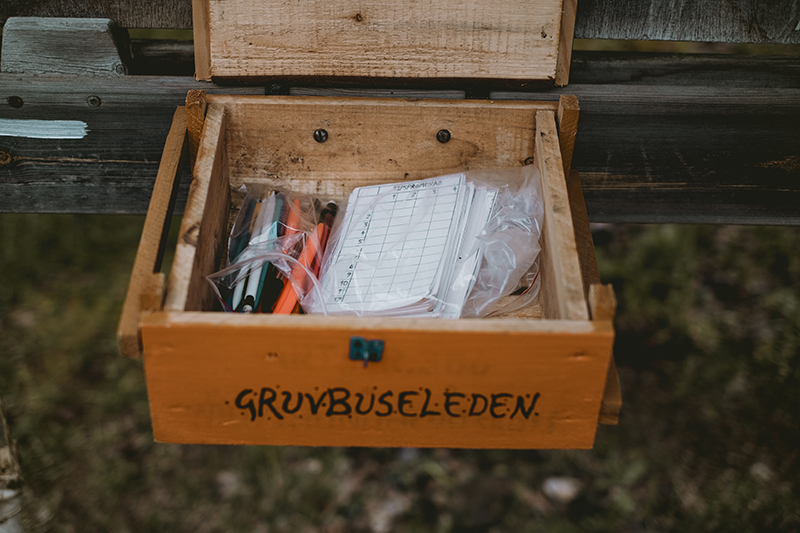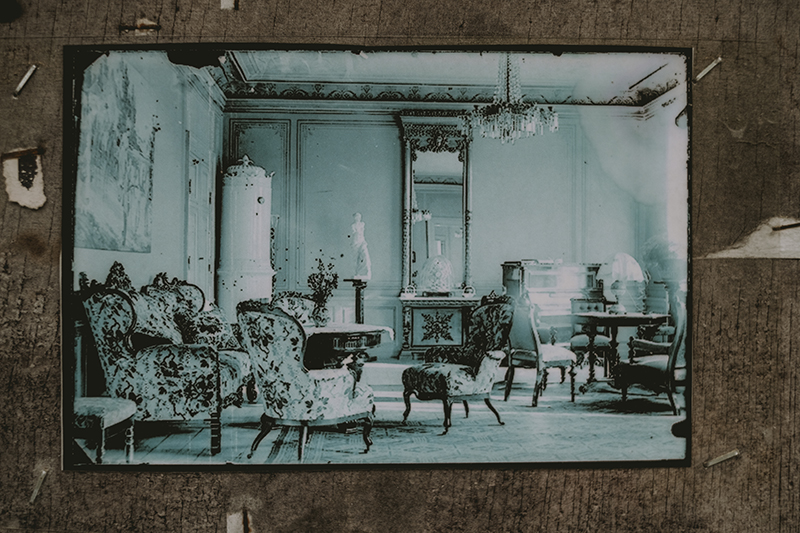 Next stop: Röda Jorden (the red earth) which is number 50. Starting from the parking lot, there is a trail leading into the forest to spots where iron-making can be dated back to 400BC! Every summer (in normal times, it might be canceled again this year) there are demonstrations of the process of making iron from the red earth. But even without these demonstrations, which I'm very curious about. this place is something special. They have clearly put a lot of effort into a path that guides you through the history of our planet, the creation of rocks and minerals, dinosaurs, and the arrival of humans. Every centimeter of this path represents (if I remember correctly) 10 000 years.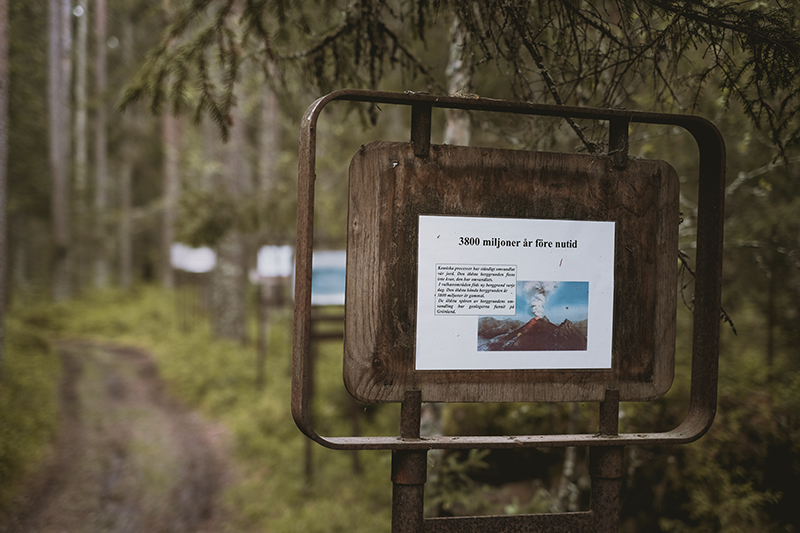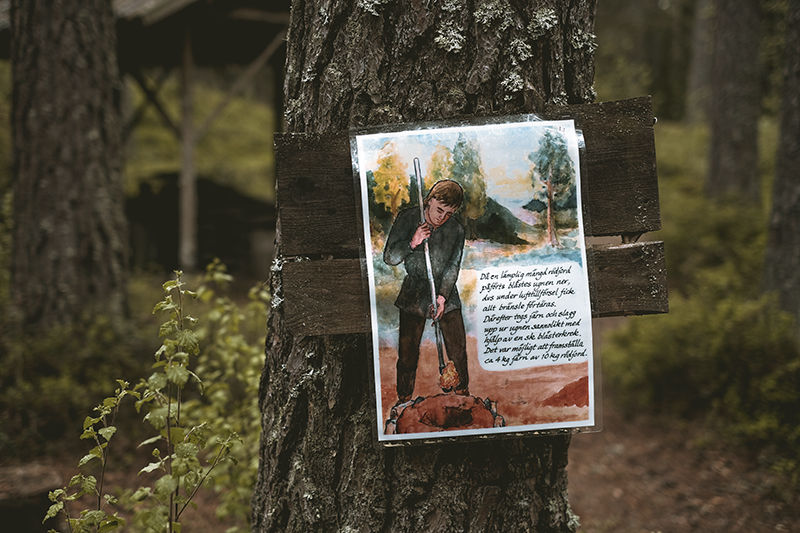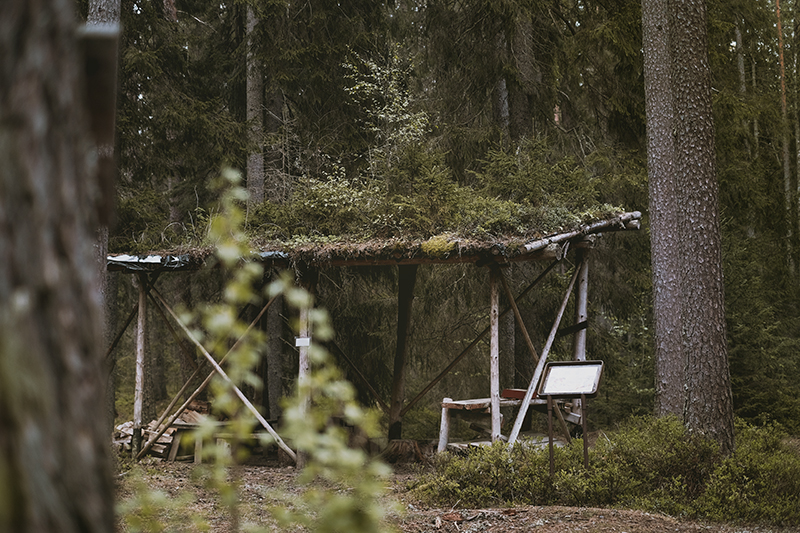 If you think that I'm wearing a raincoat over a normal jacket, you're very right! Sometimes it feels as if I have to put on more layers in spring than in winter haha! But I guess that I'm just better prepared in winter with all the warm layers, hats and gloves. But this photo of the dogs and me is at Kopparverket.
At this place, they have been mining copper since the middle ages, leaving the soil sterile. While they say that nothing grows here, there are some traces of lichens but I'm not sure if that counts 🙂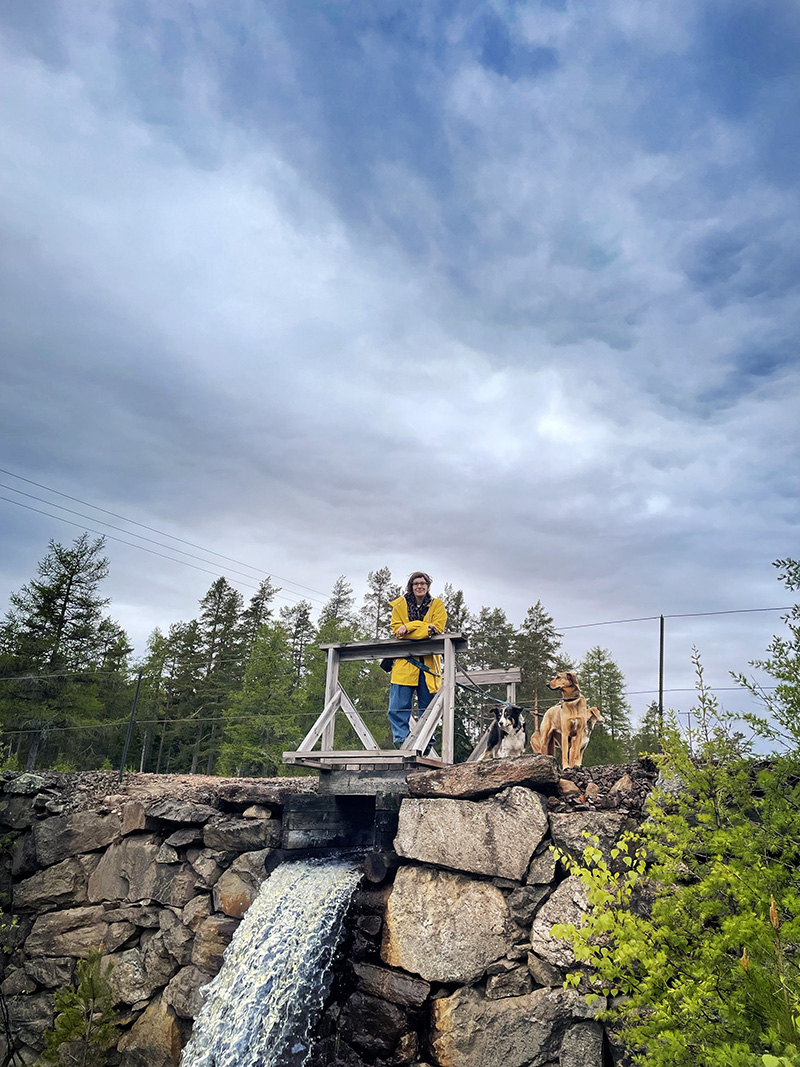 The last spot that we visited was Lienshytte Masung, number 47.
I can't count the times that we have passed this area before. It's on our route to and from Belgium and even before moving to Sweden, we've spent a night at a camping place close by. Still, it was the first time visiting and while it was already getting late, I'm glad we did.
You might already know that I'm pretty obsessed with slag stone? Well, there is a building next to this one with a floor made of slag stone, AND there is a giant slag heap close by. I had never seen something like that before. You can even see it on google maps, but there is a sign too.
One tip: if you plan on climbing the heap or even walking around it, wear good shoes that close to the ankle and preferably have your trousers fall over your shoes. The slag here can be very sharp and a lot of the pieces are small as sand. I wasn't prepared and it felt like having glass in my shoes.