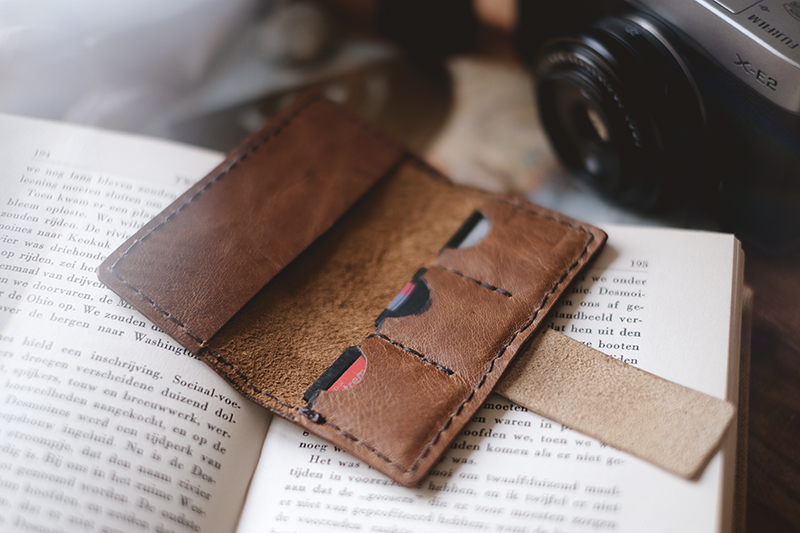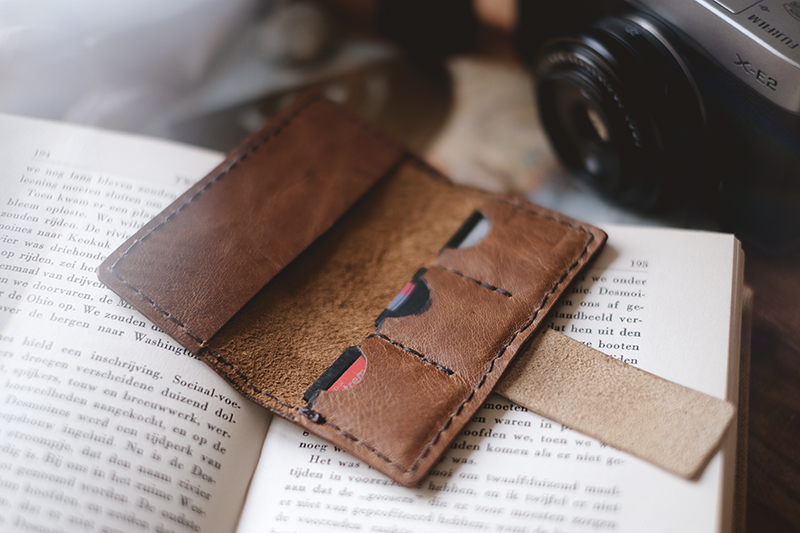 On my desk, next to my computer, I had a small ceramic container in which I stored all the memory cards that were not in a camera at that time. It works ok, but I was thinking of creating something that would hold a few, that would fit easily in my camera bag and that would look… not like all the plain black boring cardholders :-). They are probably super functional, but well…
…I needed a new project to practice leatherwork- but a project that I would be able to create from the scrap leather that I have. These pieces aren't that large and they have some marks or odd shapes.
On this website, I found a free template to create an SD card holder along with the instructions on how to create it. After downloading the template, you can easily print it on A4. While it looks perfect to use as it is, I decided to change a few things. First of all, I wanted a way to close the wallet, but I didn't have any buttons and was worried that- with this thin leather- a button might damage the cards. That's why I added a simple strap. The other thing that I changed is that instead of 6 cardholders, I only had them on one side and a bigger pocket on the other side to take a small lens cloth.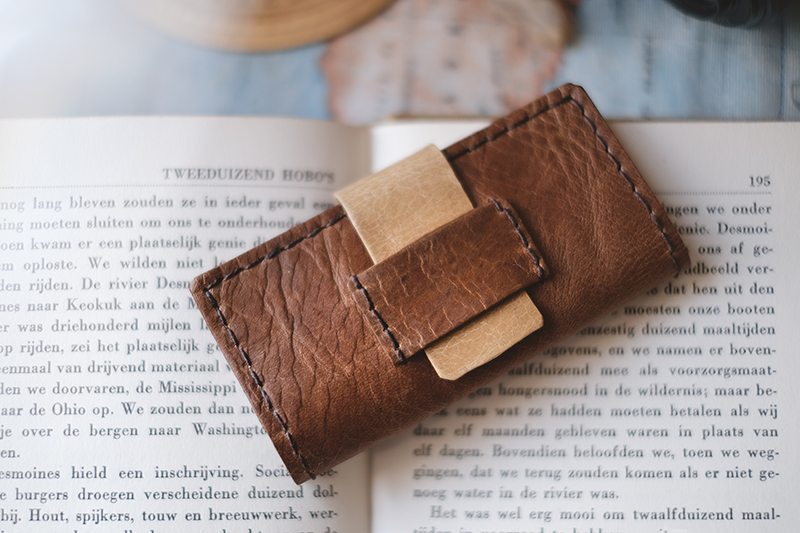 For the stitching, I used the saddle stitch with a waxed cotton cord in dark brown. I've never tried to stitch leather with a sewing machine (don't think mine could handle leather), but hand stitching feels very relaxing even in its slowness :-). Perhaps it's exactly that slow work and focusing on trying to be consistent, that makes this kind of work so rewarding. At some point, I want to look back and see improvement in my skills, but it's certainly not about perfection. I made a few mistakes and that's ok, that how you learn, right? I probably won't make them again :-).
As a little help, I use a simple stitching pony that holds the leather up and in place which helps to get a more even stitching.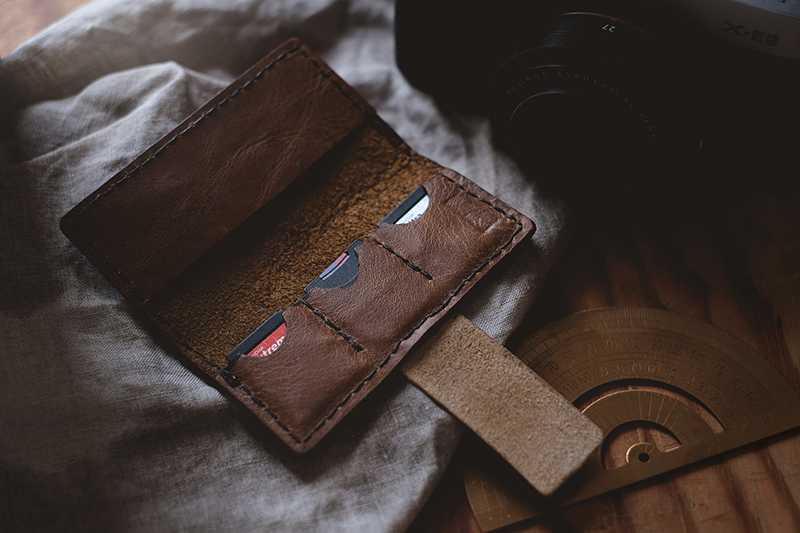 I'm happy with the result! It's handmade and it feels like me. It's not perfect- which I like too. Sometimes, products that you buy are just too perfect. Too clean and without any character. Objects that don't age but just break. As a photographer, or even as a very enthusiastic amateur, camera gear is constantly in use, so much that it becomes a part of who we are and what we do. A bit like phones for a lot of people. And most people love having a nice case for their phone, right? The options for that are numerous, I even have phone cases in my shops. But when it comes to camera gear, there aren't that many options for customizations or accessories that are not boring-tech-man-style.
If you're looking for an SD card holder but creating it yourself just isn't your thing, Etsy can be an excellent alternative. Many creators sell unique goods and I've seen that there are many options for SD cardholders in all different colors and shapes.