The girl with the dragon tattoo, USA movie locations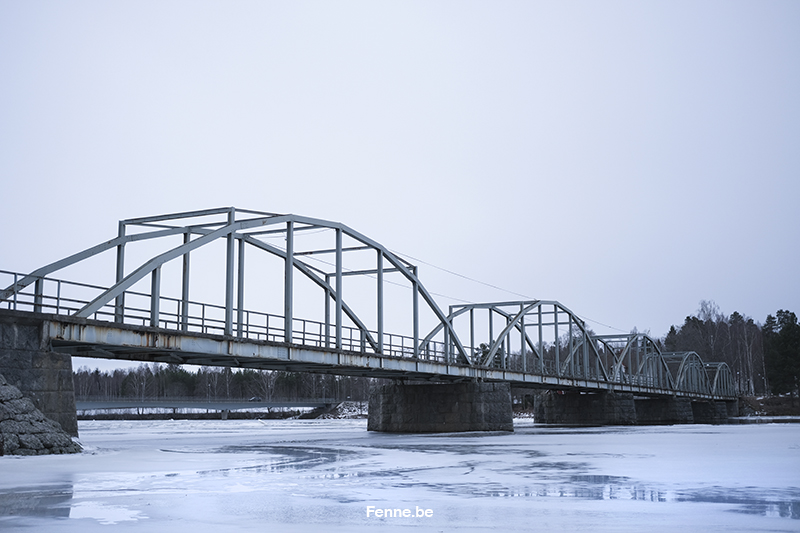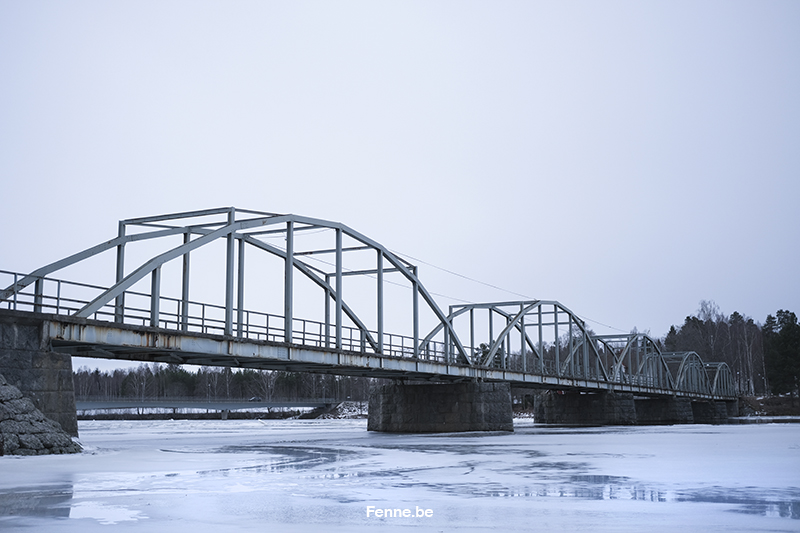 Earlier this year we started to visit movie locations of the Millenium movies, based on the books by Stieg Larsson. While I'd love to see all of them during my favourite season – winter- the distances make that quite impossible :-). As you might know, Sweden is an enormous country, and while the Swedish movie used locations that were not that far apart, the filming locations for the USA version much further apart.
The first location that we found is the Hedestad bridge, the location of the accidents. The first one on the day that Harriet disappeared and the one near the end of the movie.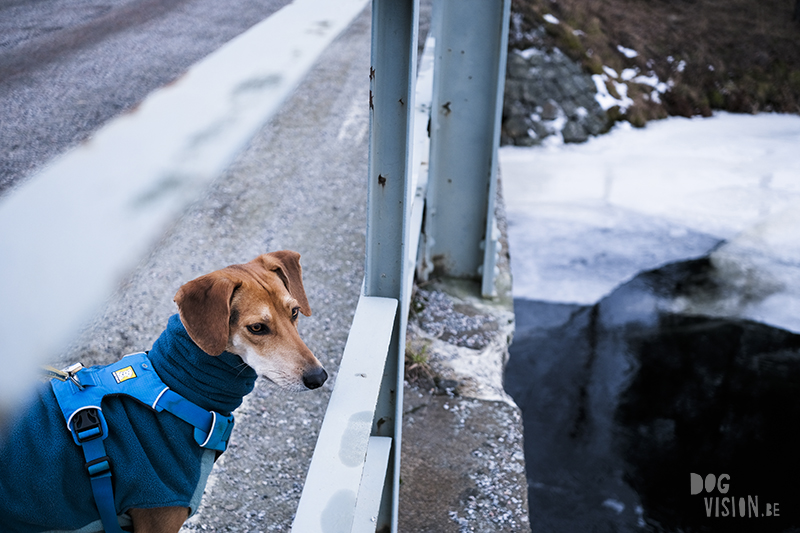 The ice under the bridge was truly fascinating!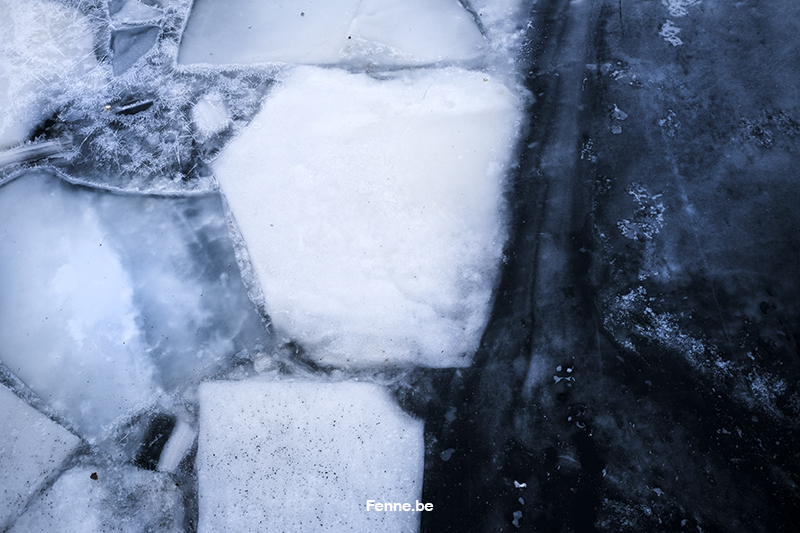 In the movie: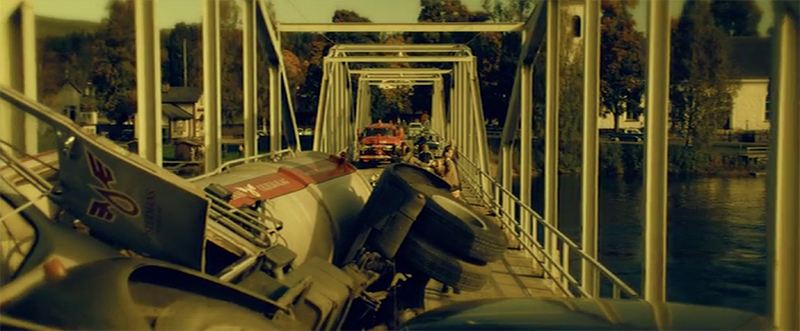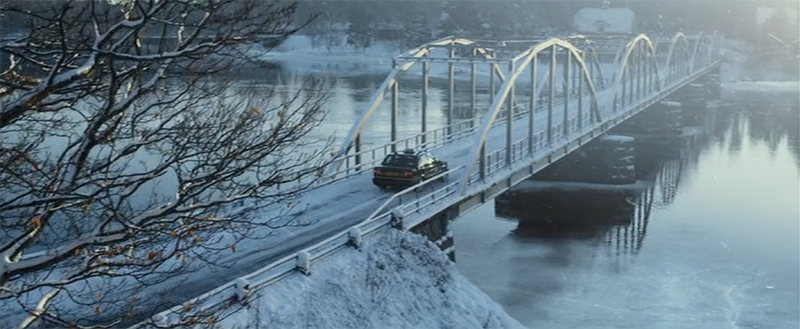 We've been looking for a while to find the store that appears a few times in the movie, but just couldn't find it. And no wonder… it sadly doesn't exist anymore. From what I have found, it was for sale a few years ago but given the state that it appears to be in, that wasn't very successful. Funny thing is, it's still there on google maps!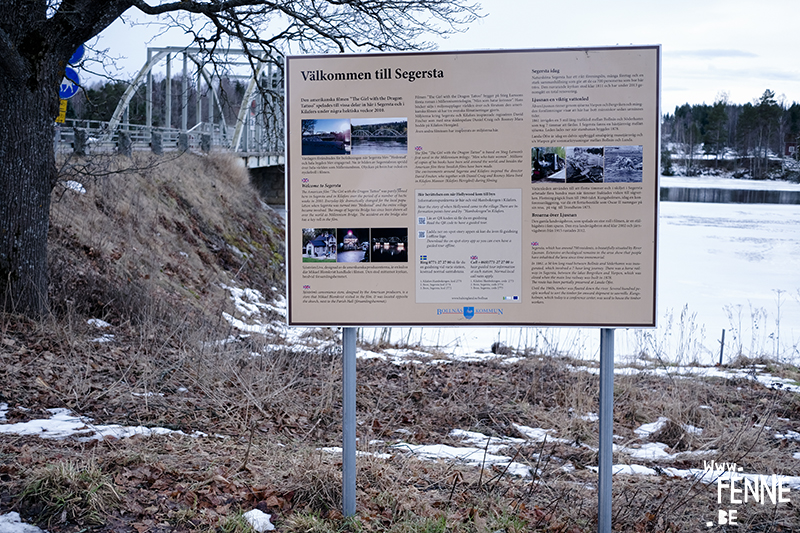 Hardware store; the facade doesn't show in the movie but there was an actual store. Blomkvist parks his car in front of the store.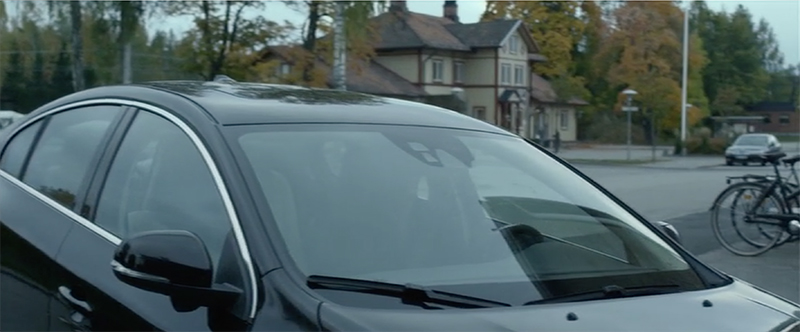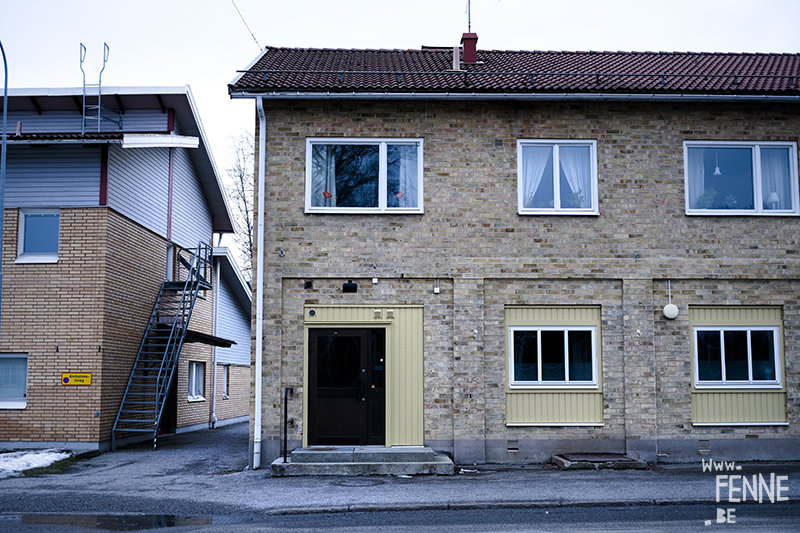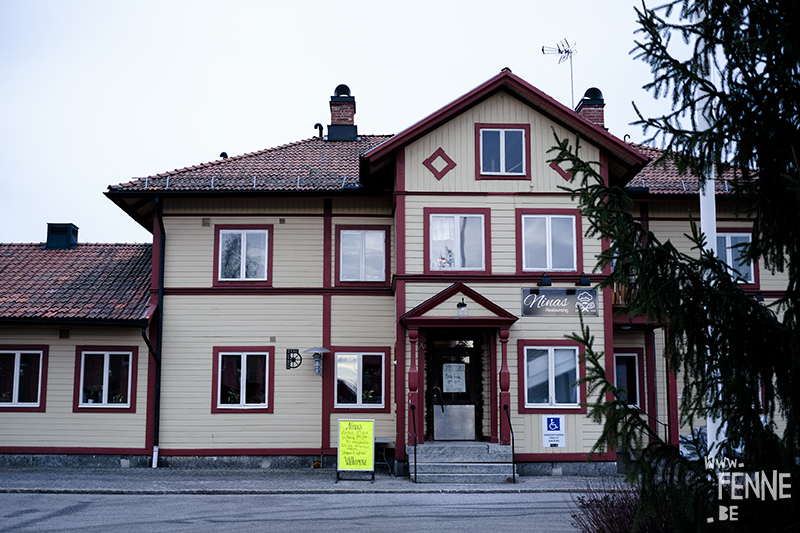 When visiting different movie locations all over Sweden, I started wondering how they did locations scouting, or why they chose certain spots. As a movie fan, I find it fun to seek the locations, look for the angles of shots, what has been changed, how they used the light,… but let's face it, we're not in New York city or a location with crazy beautiful nature. Sweden is lovely but also a bit bland. It has a lot to offer but the big cities are like small towns compared to some capitals, the small towns lack the energy and details to be really charming, and in nature, you won't find many dramatic sights as you would find in Iceland or Norway.
The choice for Martin's house, for example, is a clear statement. It's a sterile and transparent villa on a hill. The residence of Vanger has to be an impressive gård so that's specific but with a lot of options. But a bridge, a small shop, a cottage, a train station,… It could be almost any place.
When reading an interview like this one, I recognized the struggle with the light here up north. For filming, and while trying to make use of the natural light, it surprised the makers how low the sun hangs during winter and how short the days can be. I guess that's why there are some irregularities when it comes to the seasons/colors.