This fresh and untrodden year started with a big and beautiful bang, in colours and light all over the sky and wish balloons slowly rising into the crispy darkness.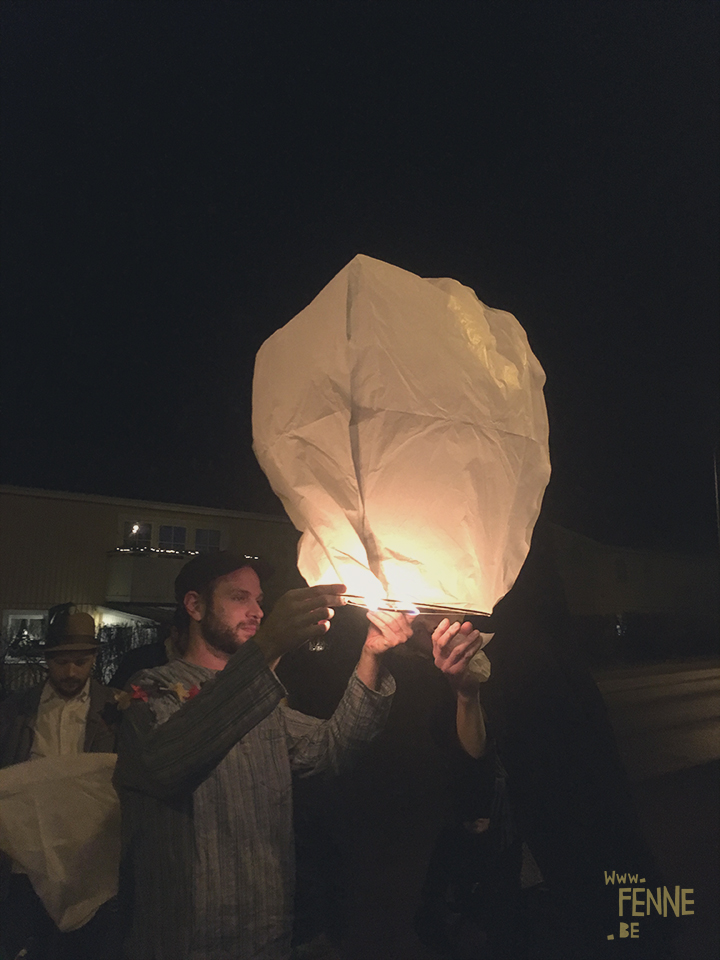 We were invited at a tropical party (I went as a sublte head-hunter), there was a delicious vegetarian buffet (the first time in my life to be so lucky) and we had the pleasure to meet a lot of new people like a tiger, scuba diver and a camel with six legs!
A new beginning is of course also saying goodbye to the old a a quick looking back at the roller-coaster of the past 12 months.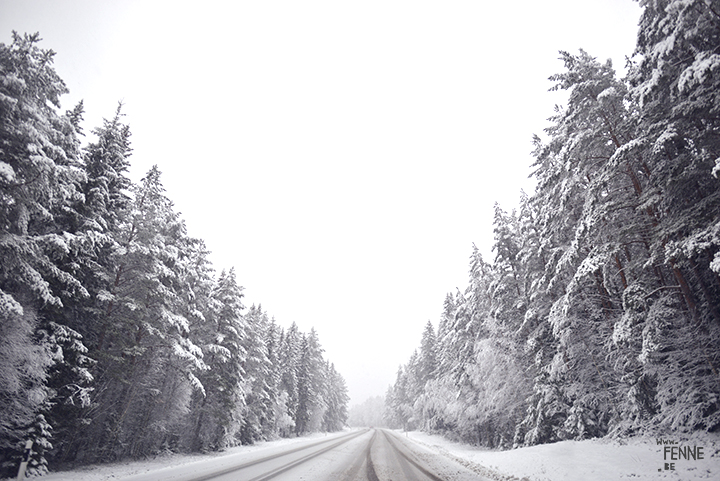 Big and small things of 2016:

– I wrote 2 stories: '62 dagen Noord'  a handmade book about an experiment in solitude and 'The rooftop' a zine about love and freedom.
– We packed our bags and moved north. Far north. Different country, a new language and a lot to learn and discover.
– On different road trips and travels we collected beautiful, exciting en inspiring memories of jumping in cold lakes, long campfire-conversations and parties with crazy hats. We camped, we wandered, laughed and went swimming in the rain.
– The big exhibition Capital-M was, after months of hard work, not only a relief but a mile stone which was celebrated with pizza under the bridge and a little pub-crawl in Antwerp. All drenched with mixed feelings of both melancholy and extreme joy.
– In august we found out that Ravasz (one of my dogs) has cancer. As it didn't look good, my heart broke, but for now he feels fine with the treatment. He walks, runs and begs for food like always.
– I had to say goodbye to my 'moemoe', one of my grandmothers.
– Had a blast at Grafixx and enjoyed some exhibitions in Antwerp like the one about Saul Leither @FOMU which I visited together with my mentor Raphaël.
– Learned to pick mushrooms, made jam with berries from both the garden and the forest and did an attempt to make my own apple cider with apples from our garden. Small step for humanity, big step for this Johnny raw.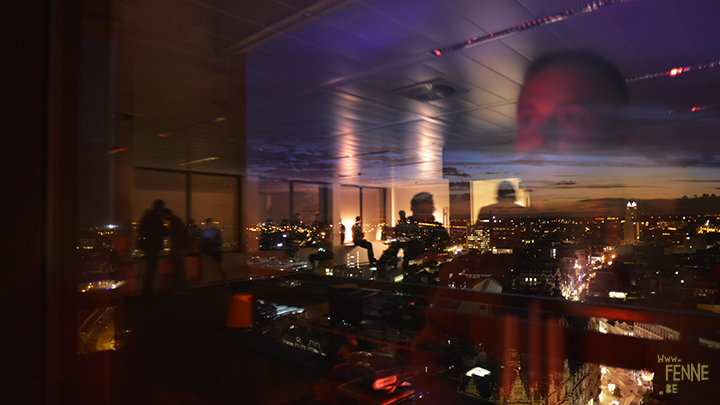 Looking ahead…
– A new language means a lot of studying and often looking (and sounding) like an idiot 🙂 –A sense of humor is definitely a requirement for emigration.
– Making plans for new zine.
– Looking for a new workspace.
– and finding our way in this new place of course 🙂
But most important:
A big thank you to all the people (and other beings) for being a part of this journey; my dogs, friends and family, my mentors and teachers and those who inspire and challenge me.
Save