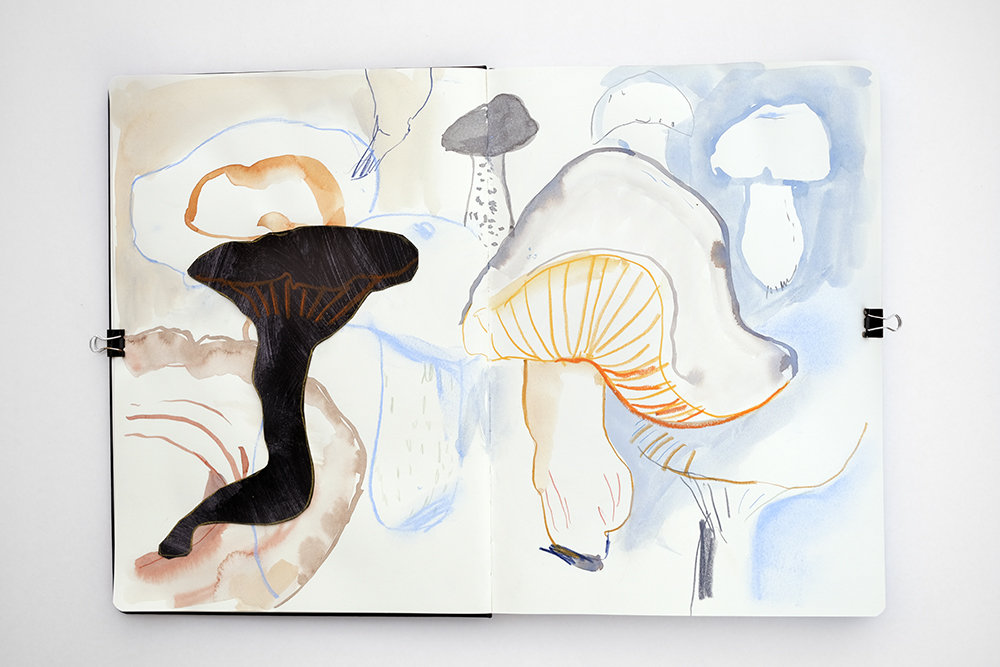 Another month flew by.
Blink once and it's autumn, blink twice and we've arrived in winter wonderland.
October has been a busy month that started with tons of energy, but as the days got shorter and shorter, the energy was harder to maintain, and it was a struggle to fit all the painting and drawing in the few hours of daylight. (After the switch to winter time, our sunset is now at 16.00PM)
For the Zoom sessions, which are often late afternoon or in the evening, I've been experimenting with an LED lamp with daylight color temperature.
So let's take a look at the sketches of October!
Patreon session with TJ: Fun with fungi.
Mixed media, blind sketching, silhouettes, collage, edges.
I was so excited that TJ picked fungi for her session as I was already thinking about drawing some mushrooms- but the great thing about the live sessions is that with timers and challenges, you get a totally different result, and I always learn new things.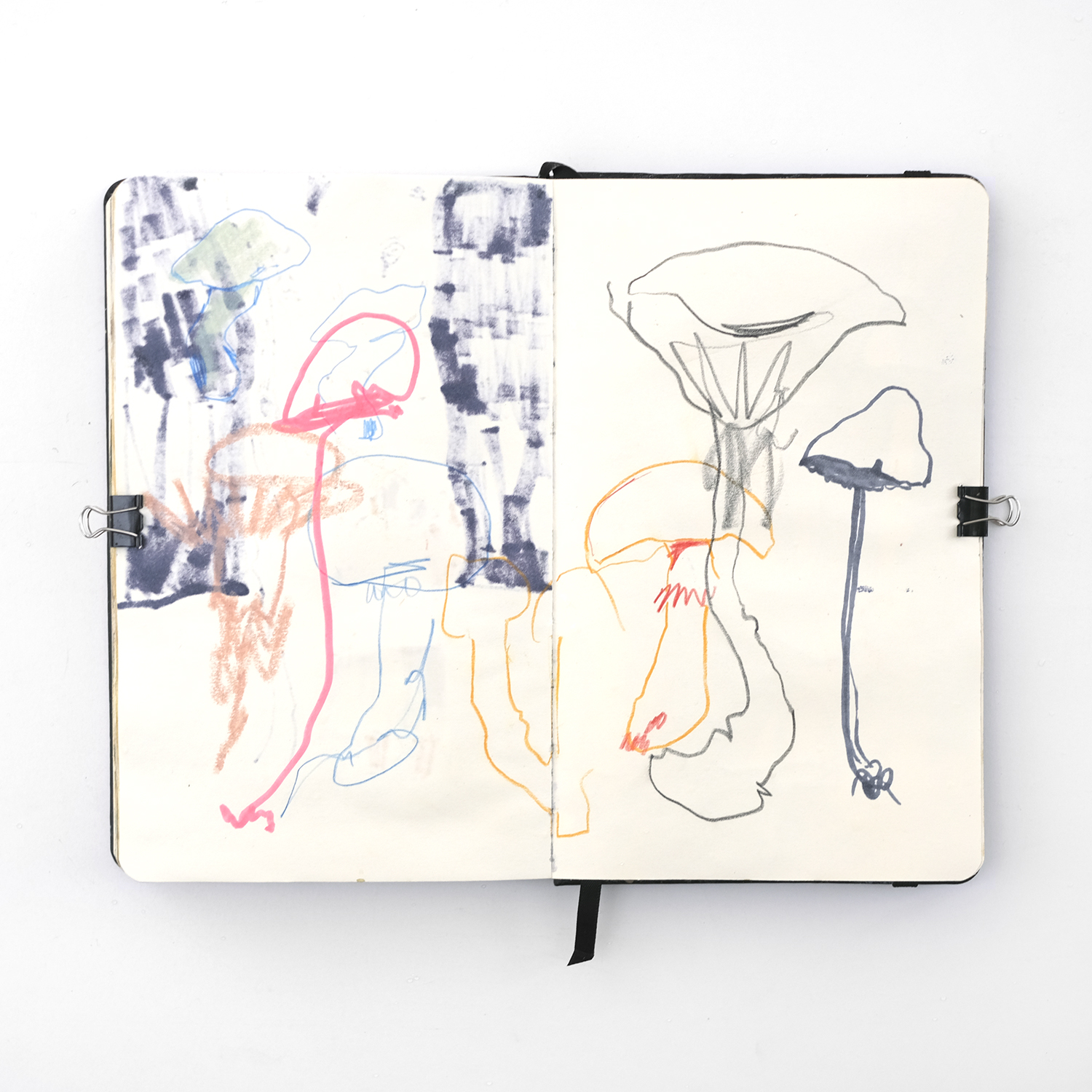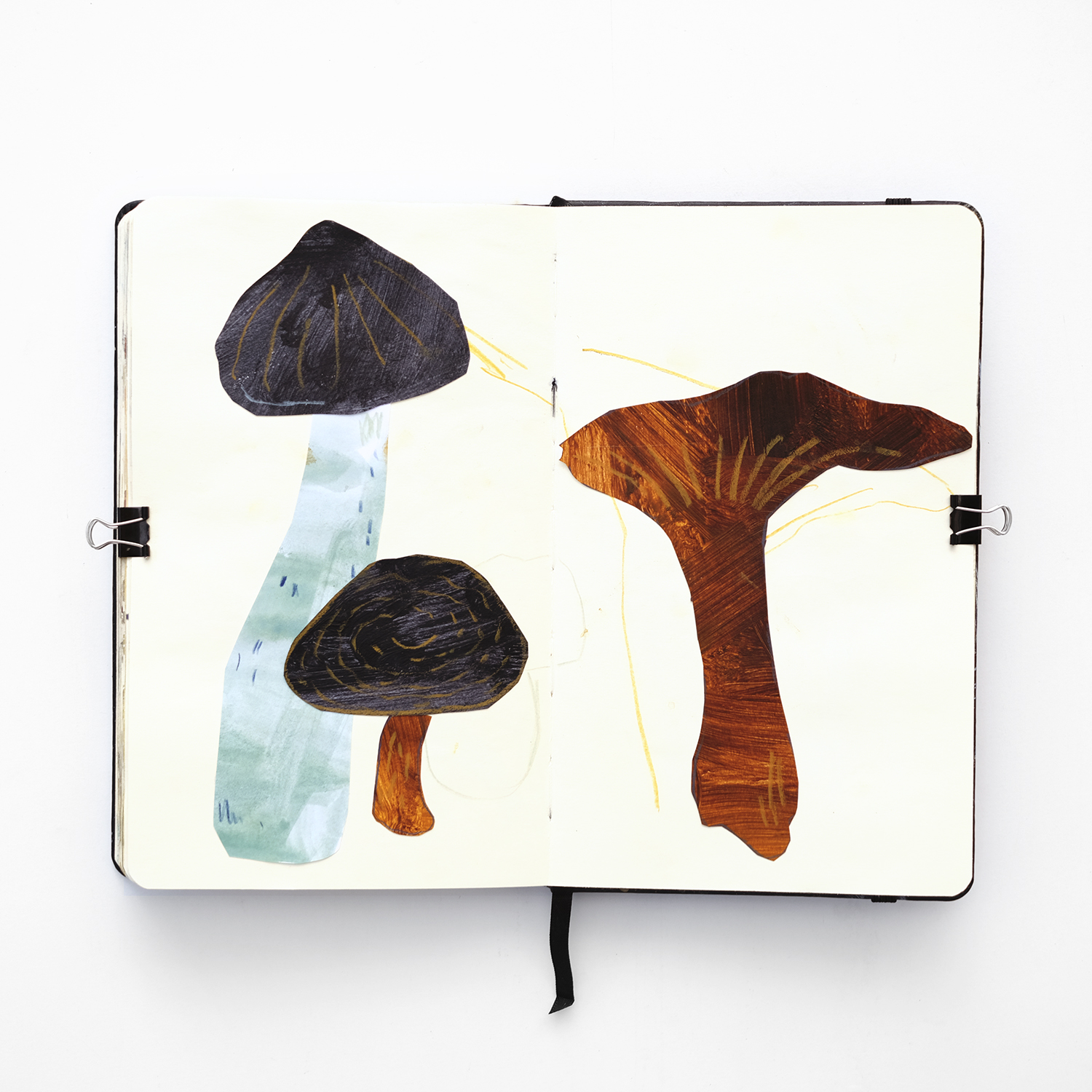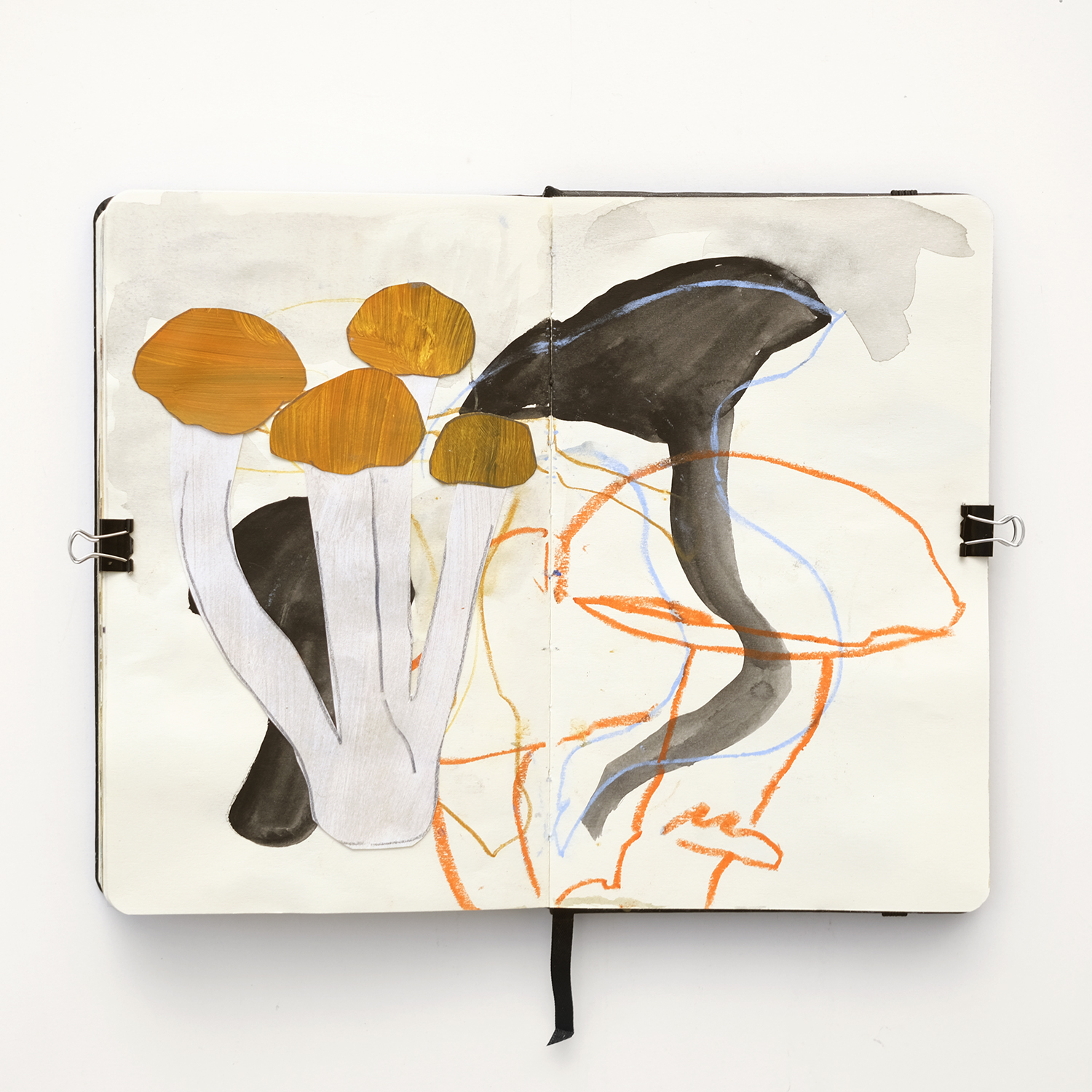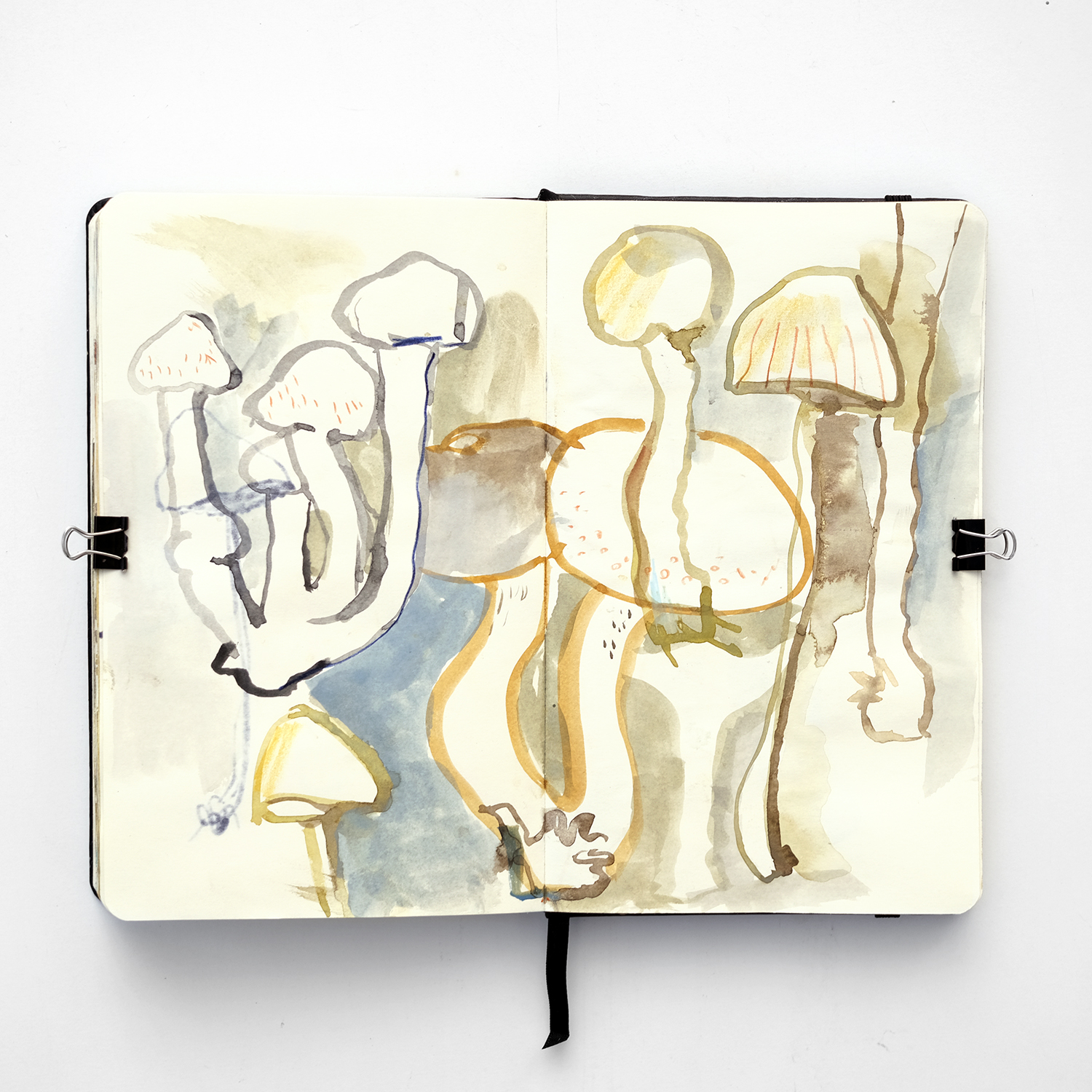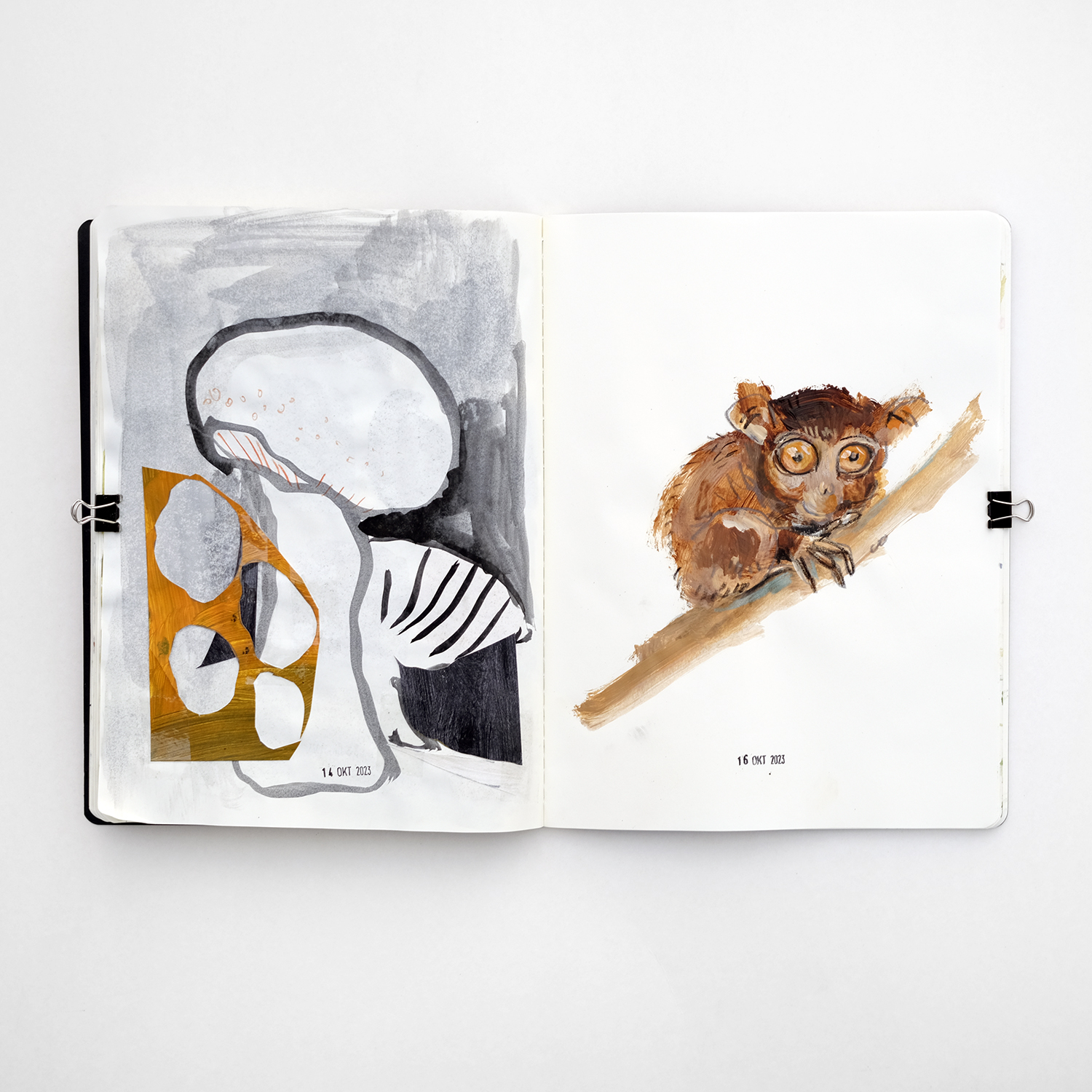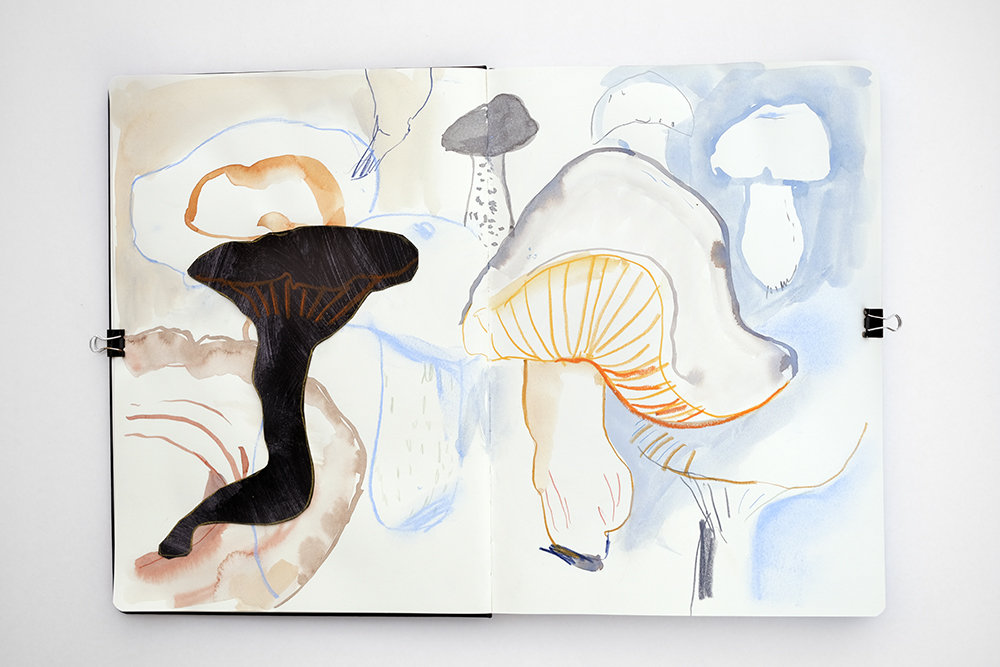 This month, I also joined Sarah Dyer's Patreon, and one of the live sessions was inspired by Folktale Week, but with a model.
I always forget how much time we had for each drawing, but it felt like… not enough haha. Although it was great fun, I was struggling. The model was such a gorgeous person who shared incredible photographs, some nude, some with a pretty dress, beautiful tattoos, amazing scenery,… but I felt like I couldn't capture her beauty.
This made me realize two things:
– I need to practice drawing humans more
– I am naturally more drawn to drawing unconventional-looking people. "Karakterkoppen" as we say in Dutch.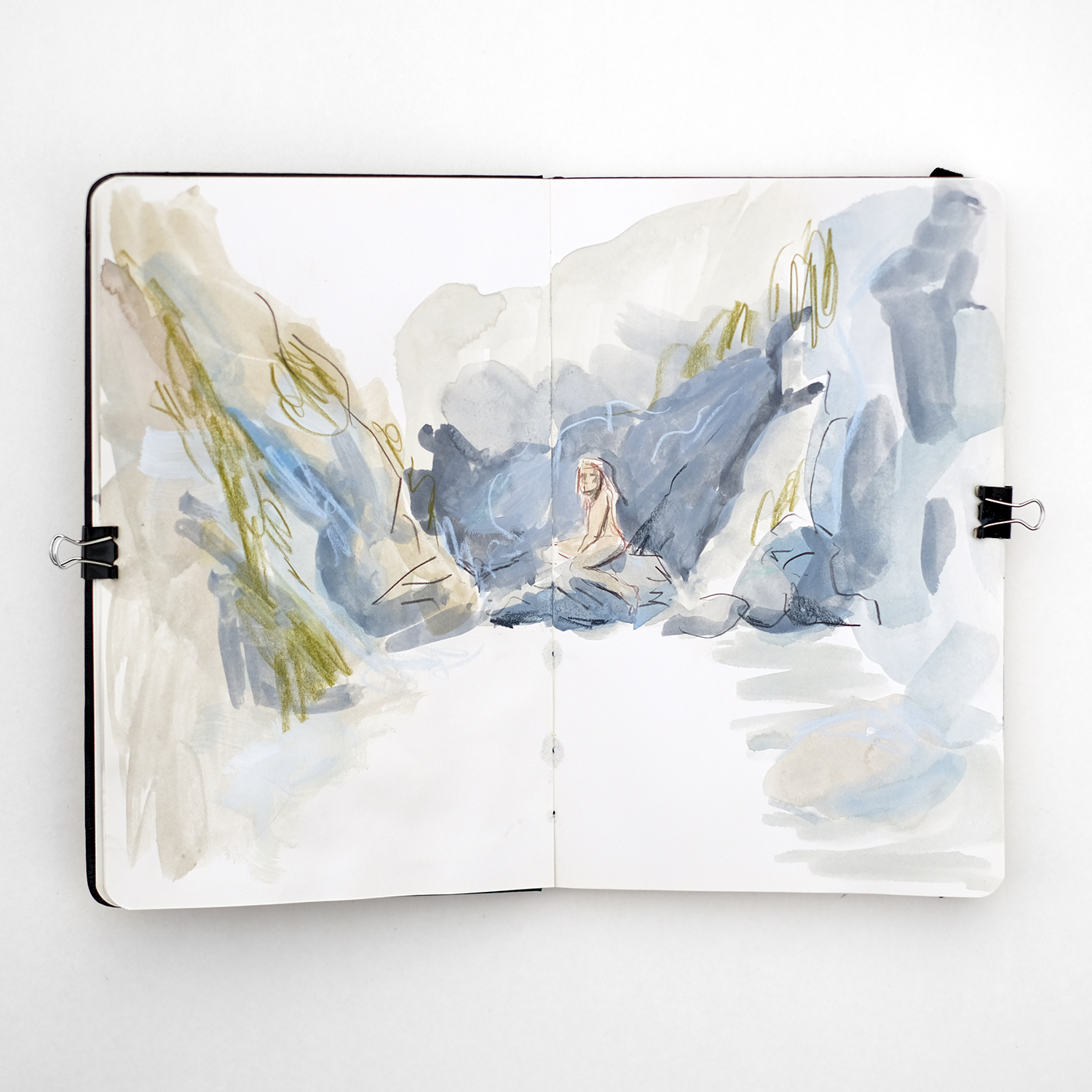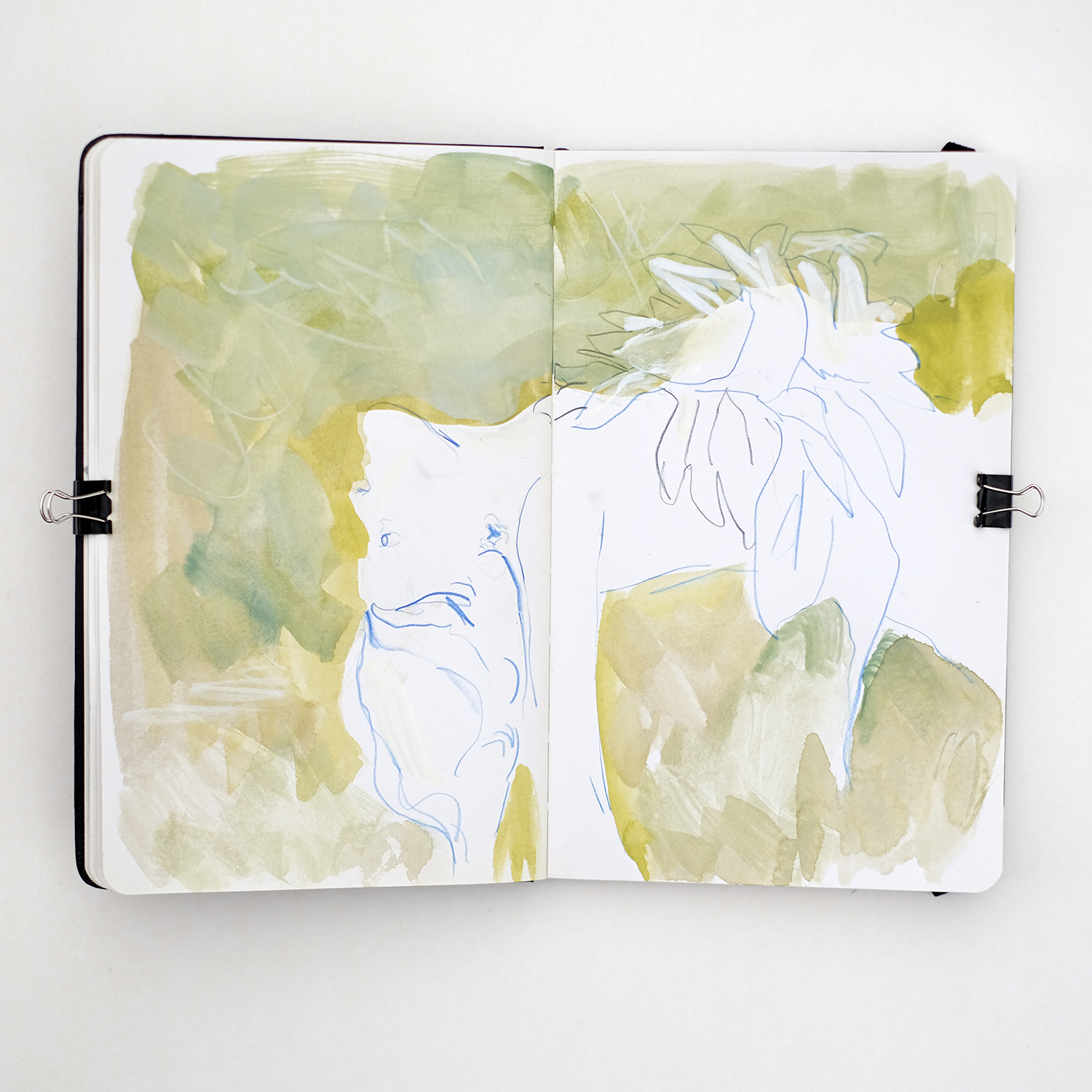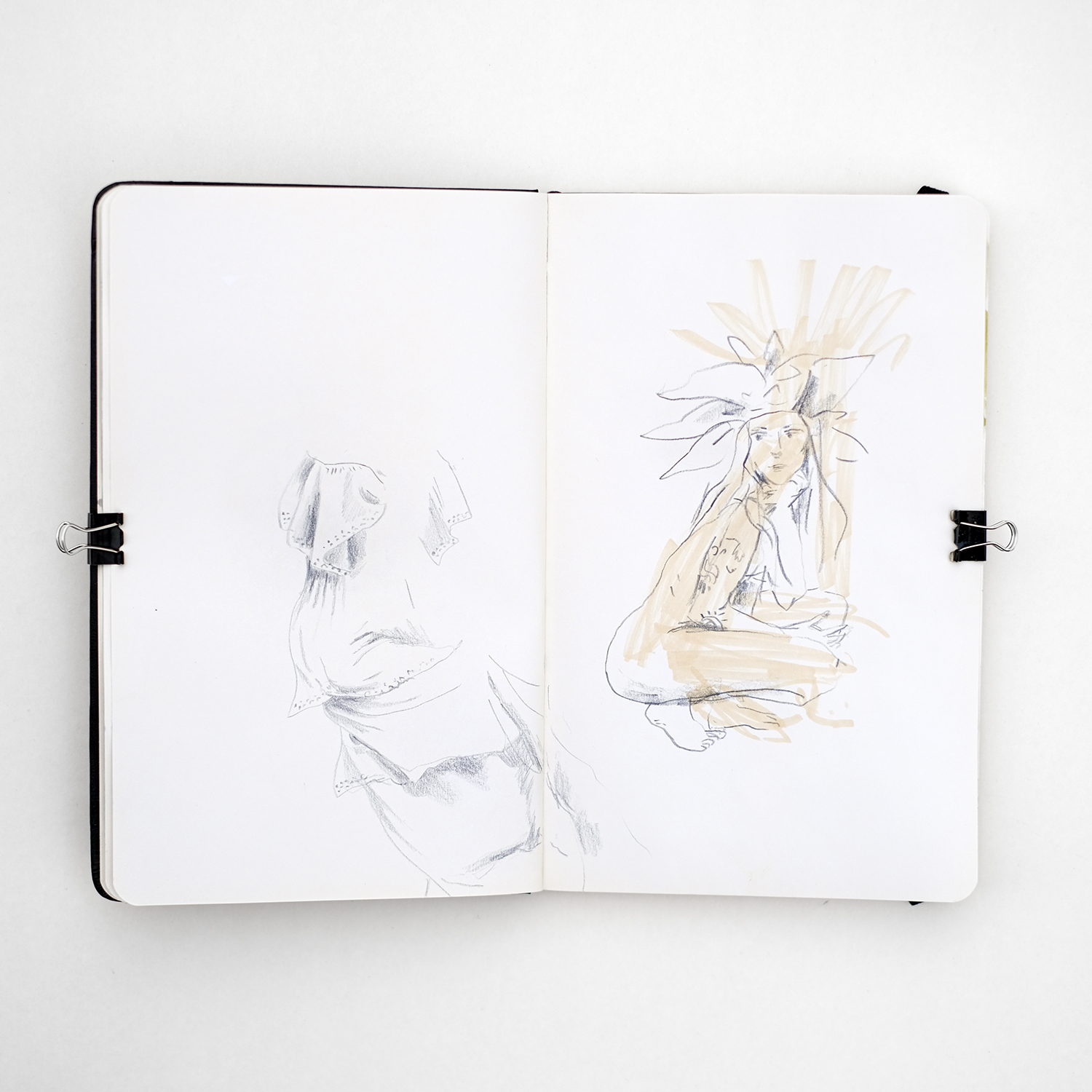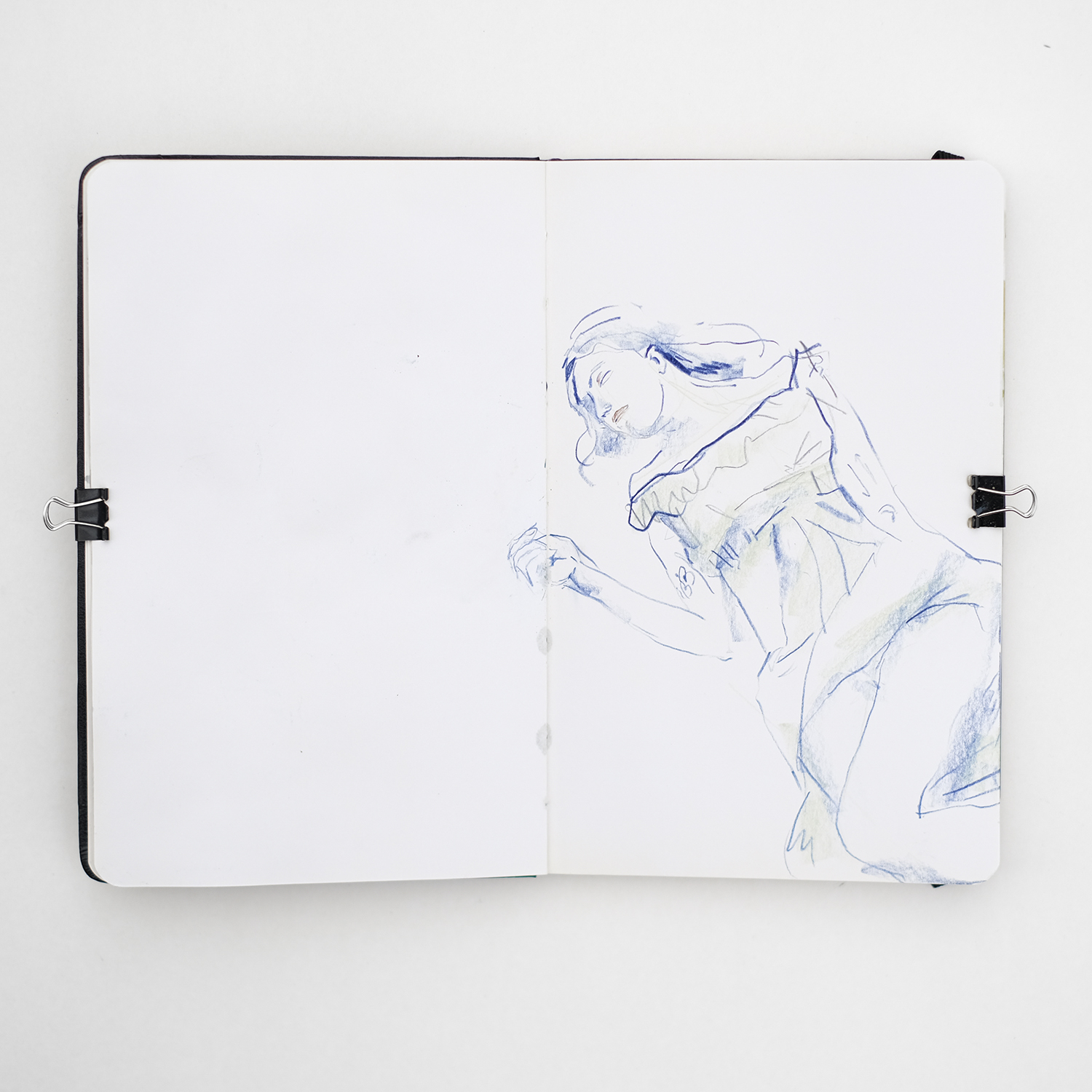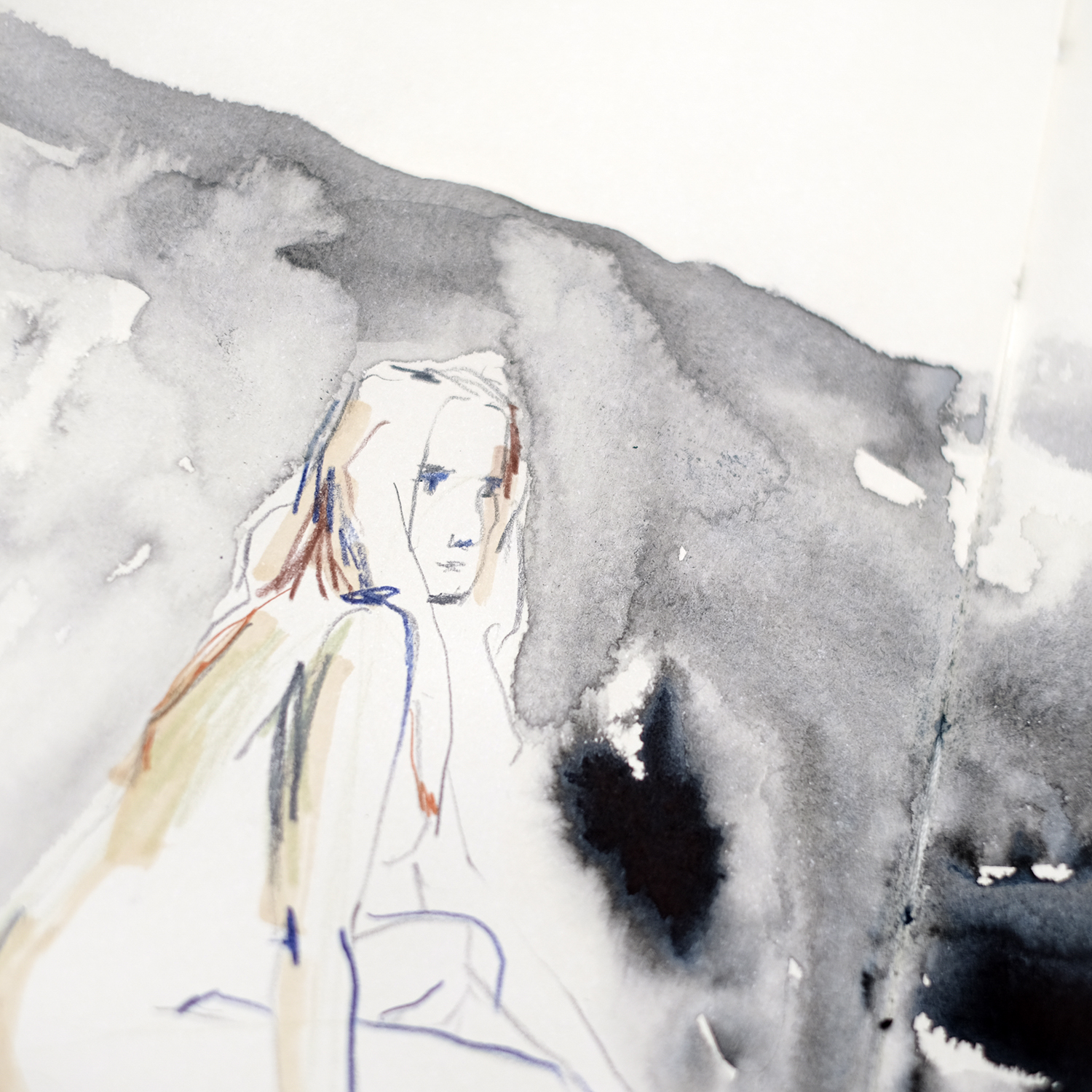 I've been especially charmed by pictures featuring older people from all over the world having fun, so perhaps I'll be drawing these next month…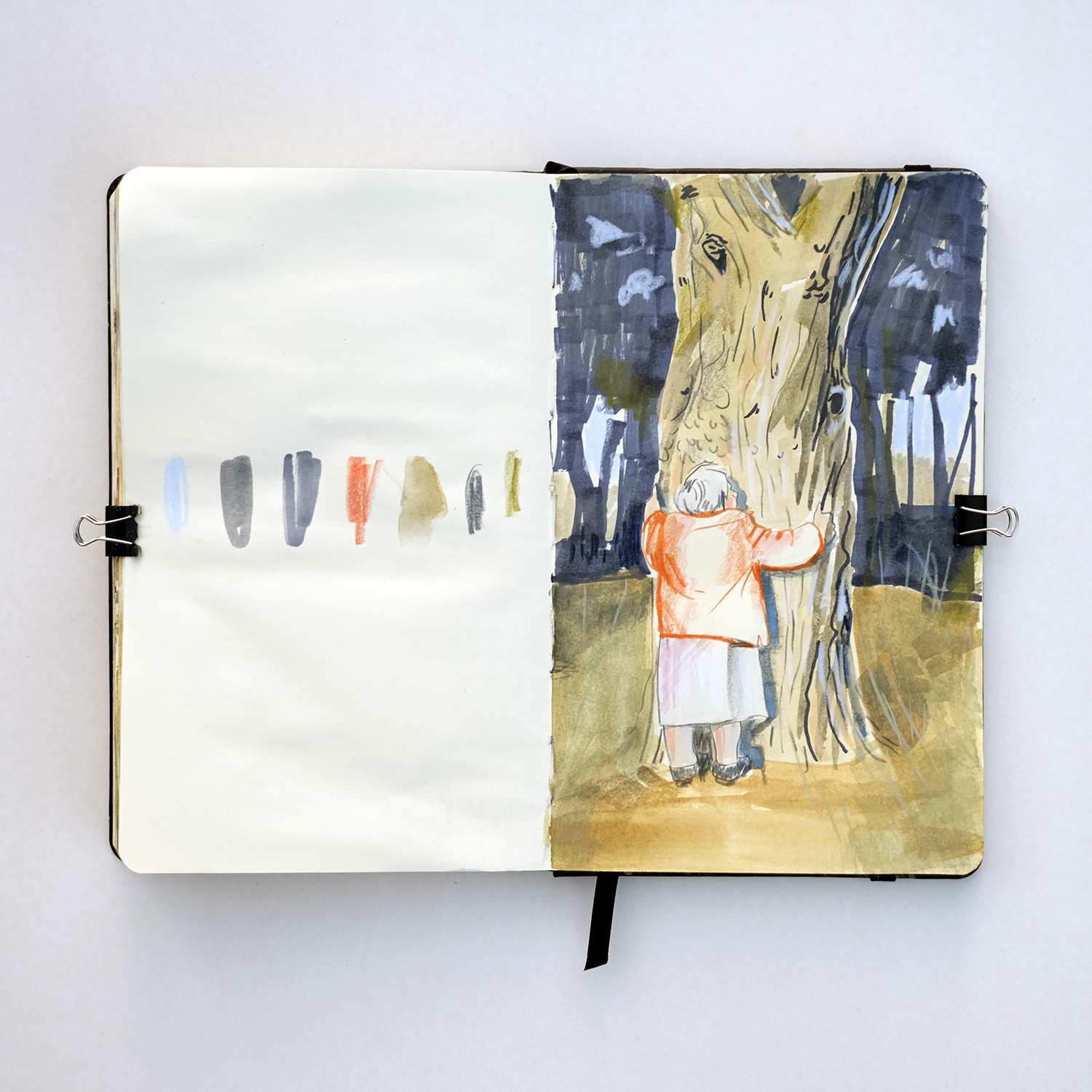 In September, I joined the Endangered! Sketchbook challenge with TJ, and in October, we continued, but at a slower pace (weekly instead of daily reference images).
Ecosystems and endangered animals are subjects that I often approach in my work, but the most interesting thing with the sketchbook challenges, is that you get to see everyone's unique interpretations + a different kind of references than what I might choose.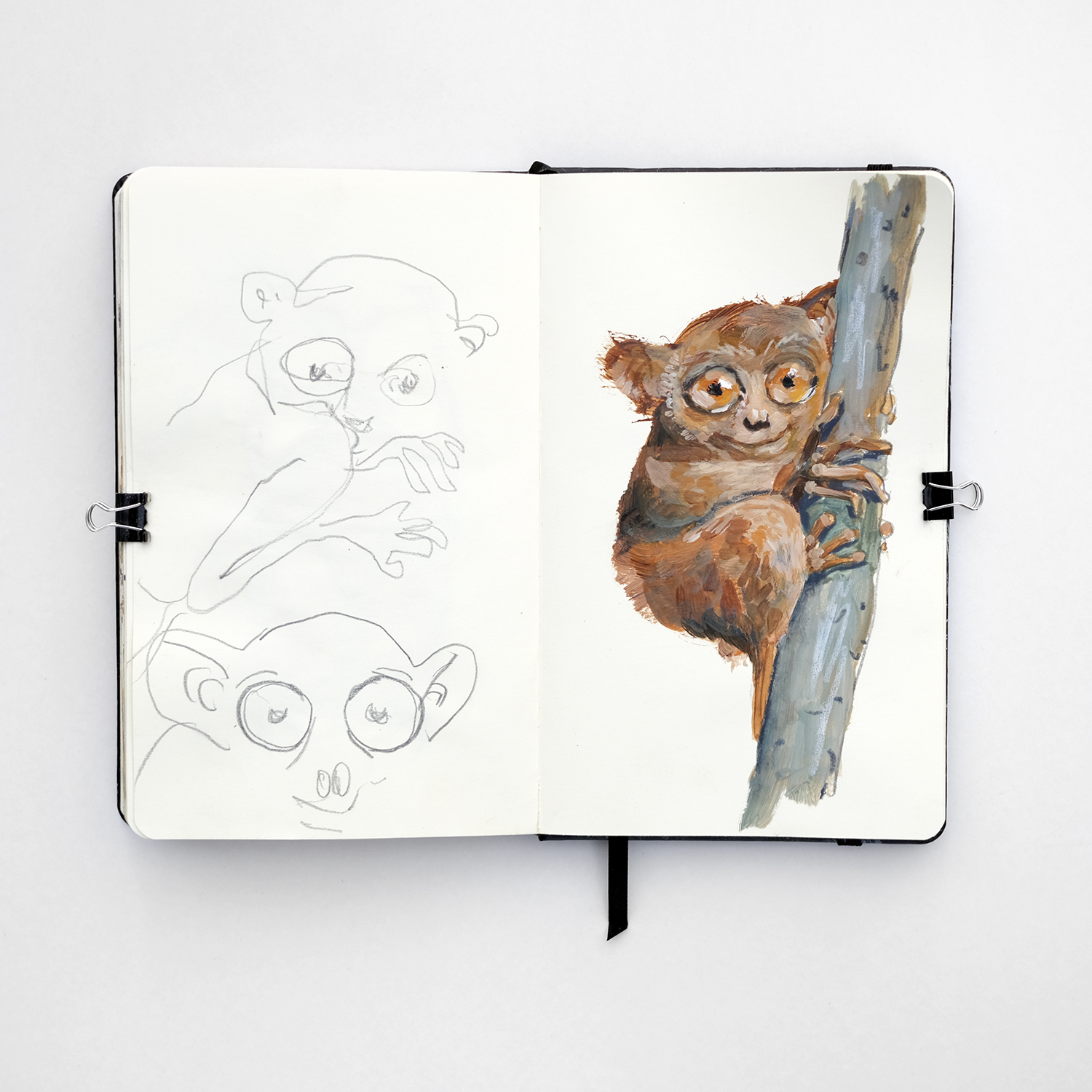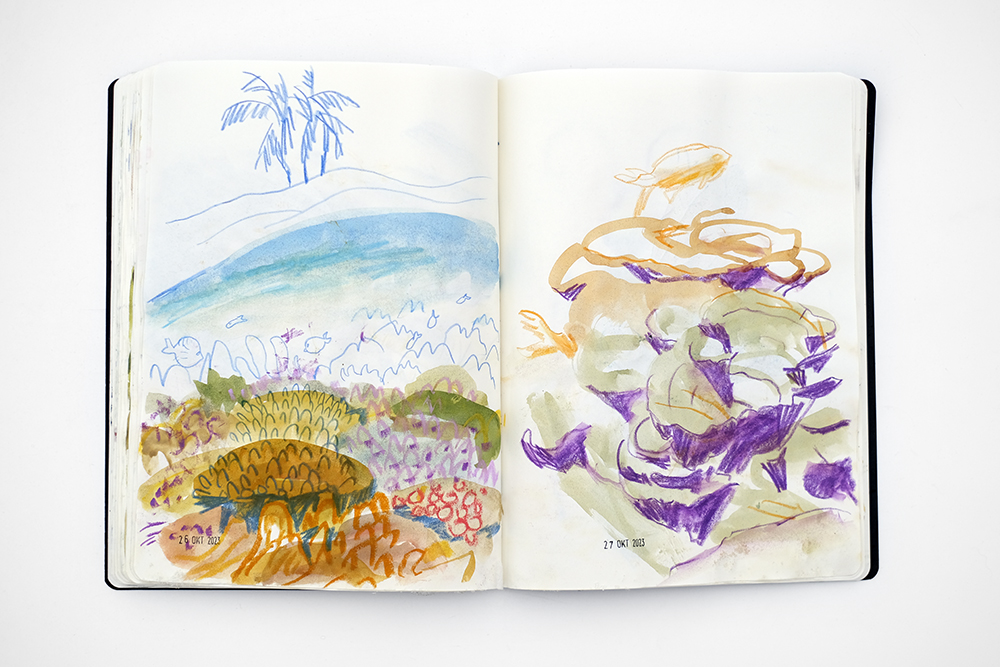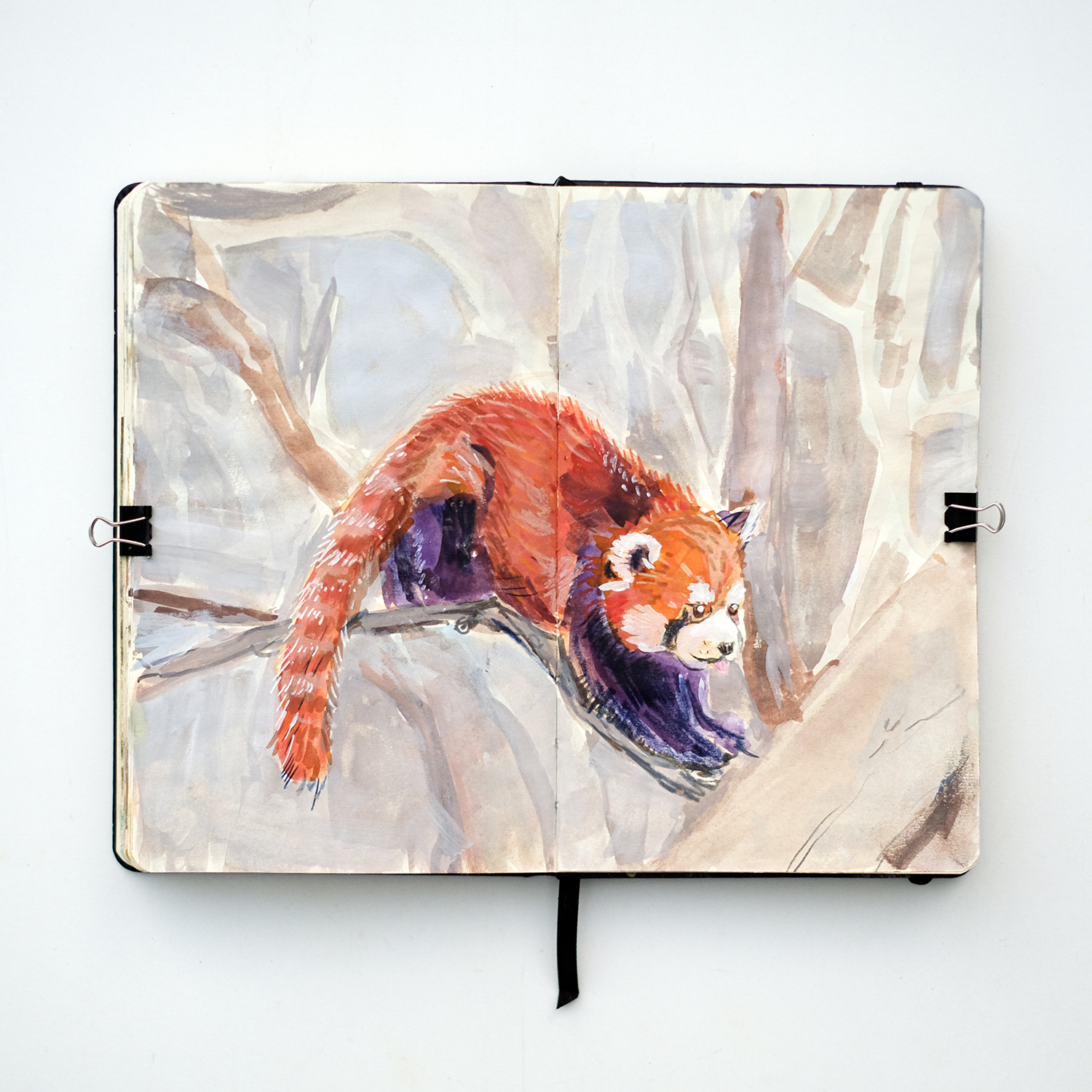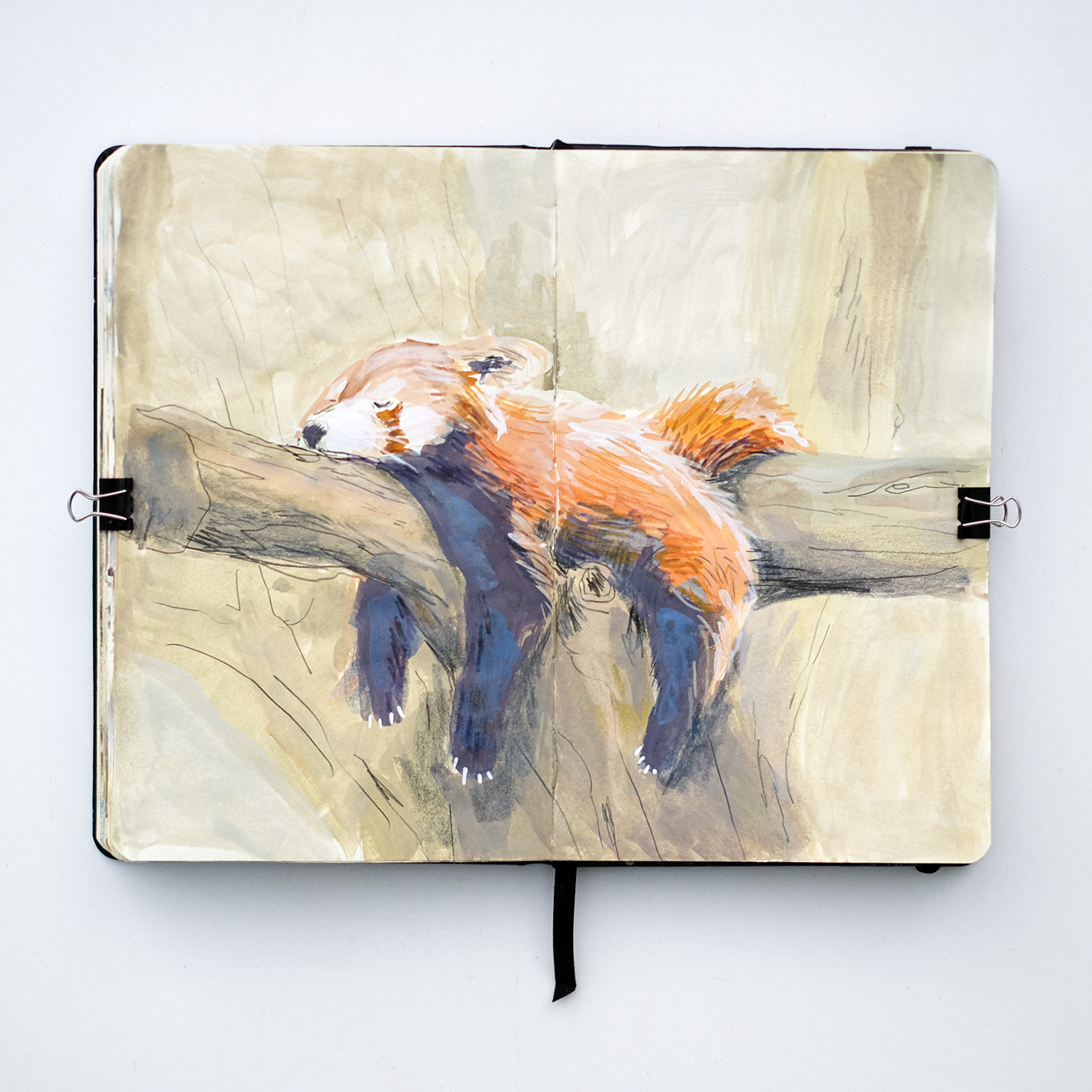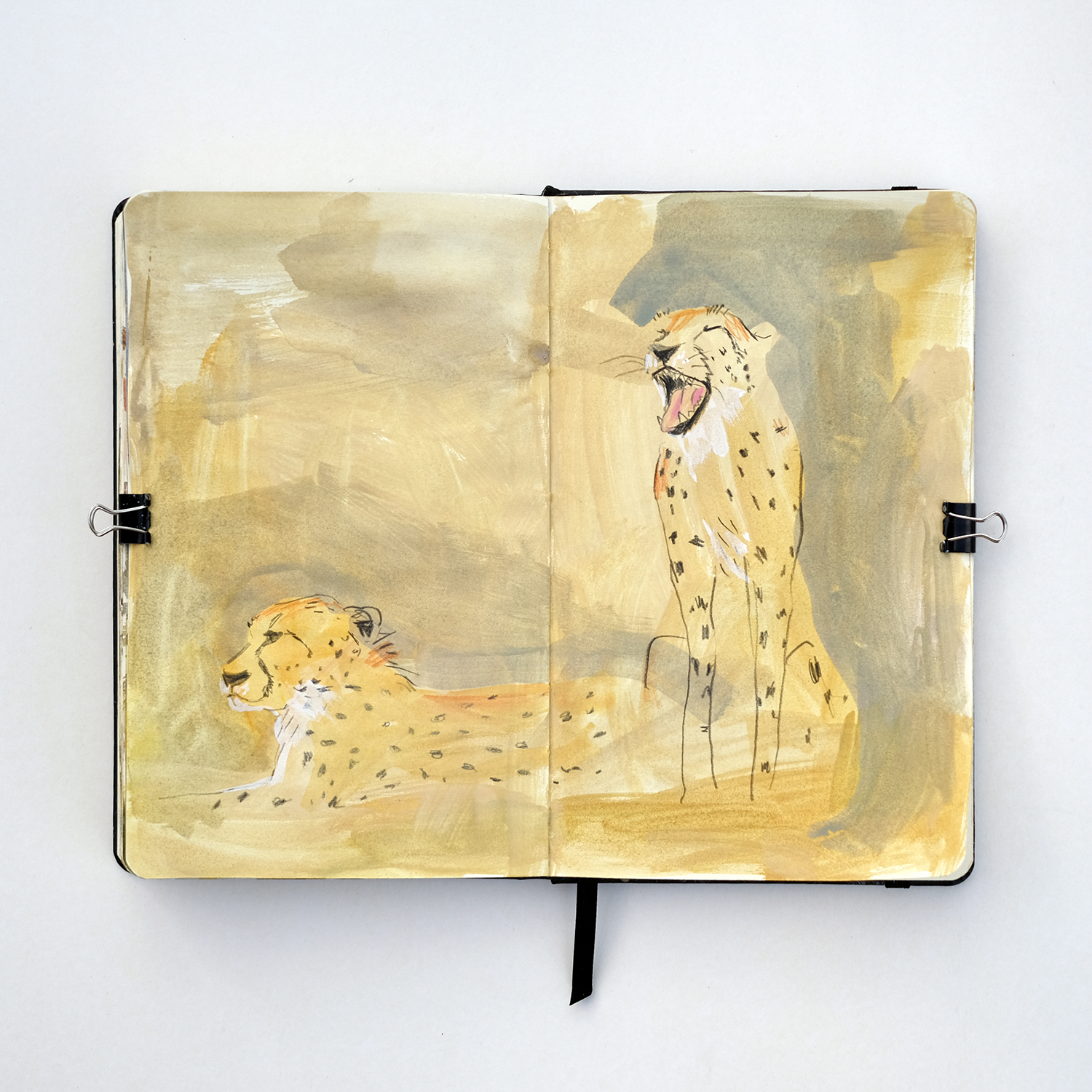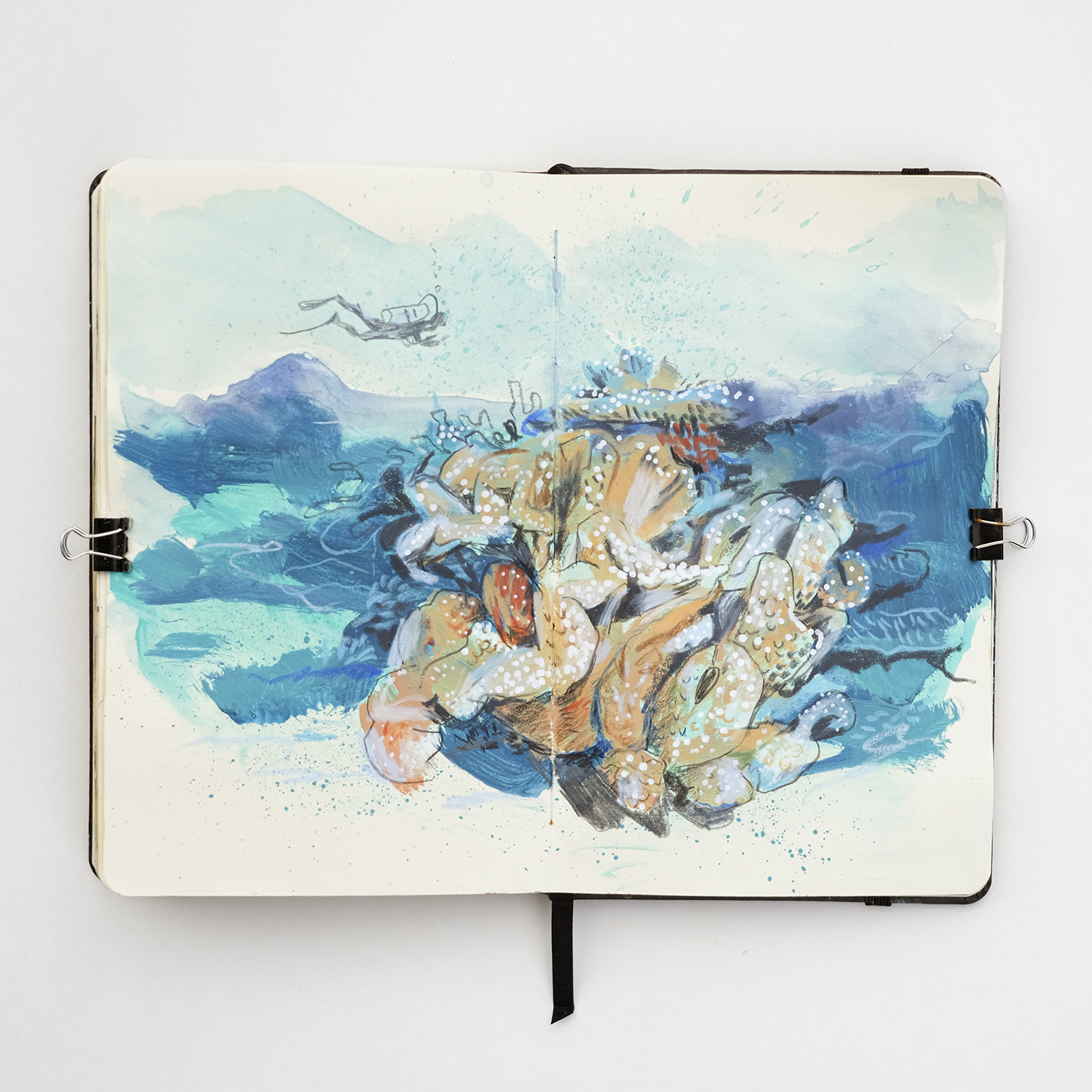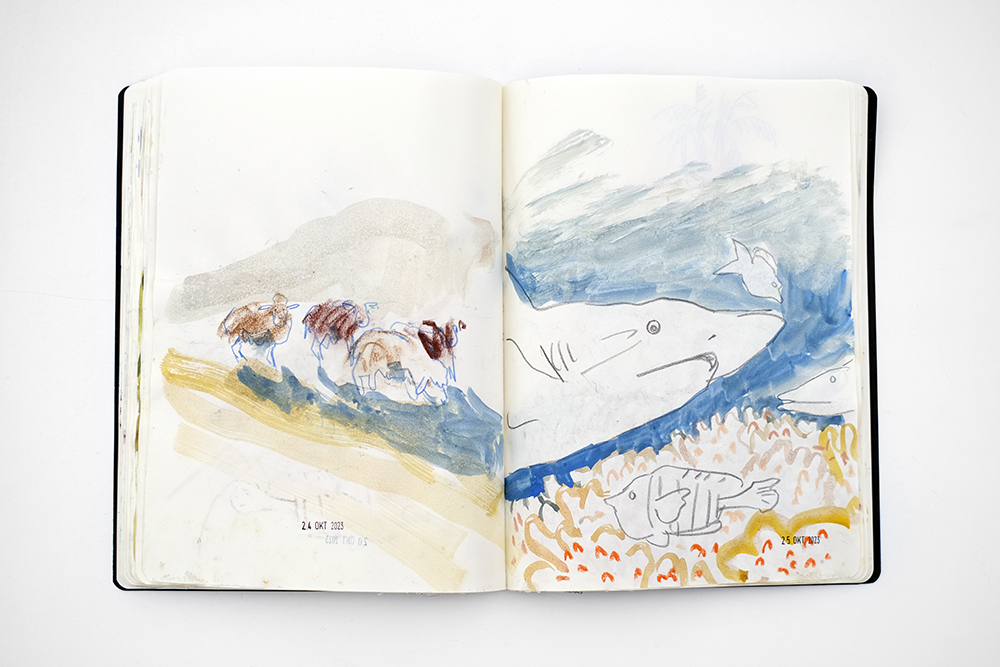 Another super fun session with Sarah Dyer (catch up): sketching ceramics.
Oh my this was incredible! I definitely want to go back to a few of the references and take a bit more time to draw them.
I used: artgraf and pencils.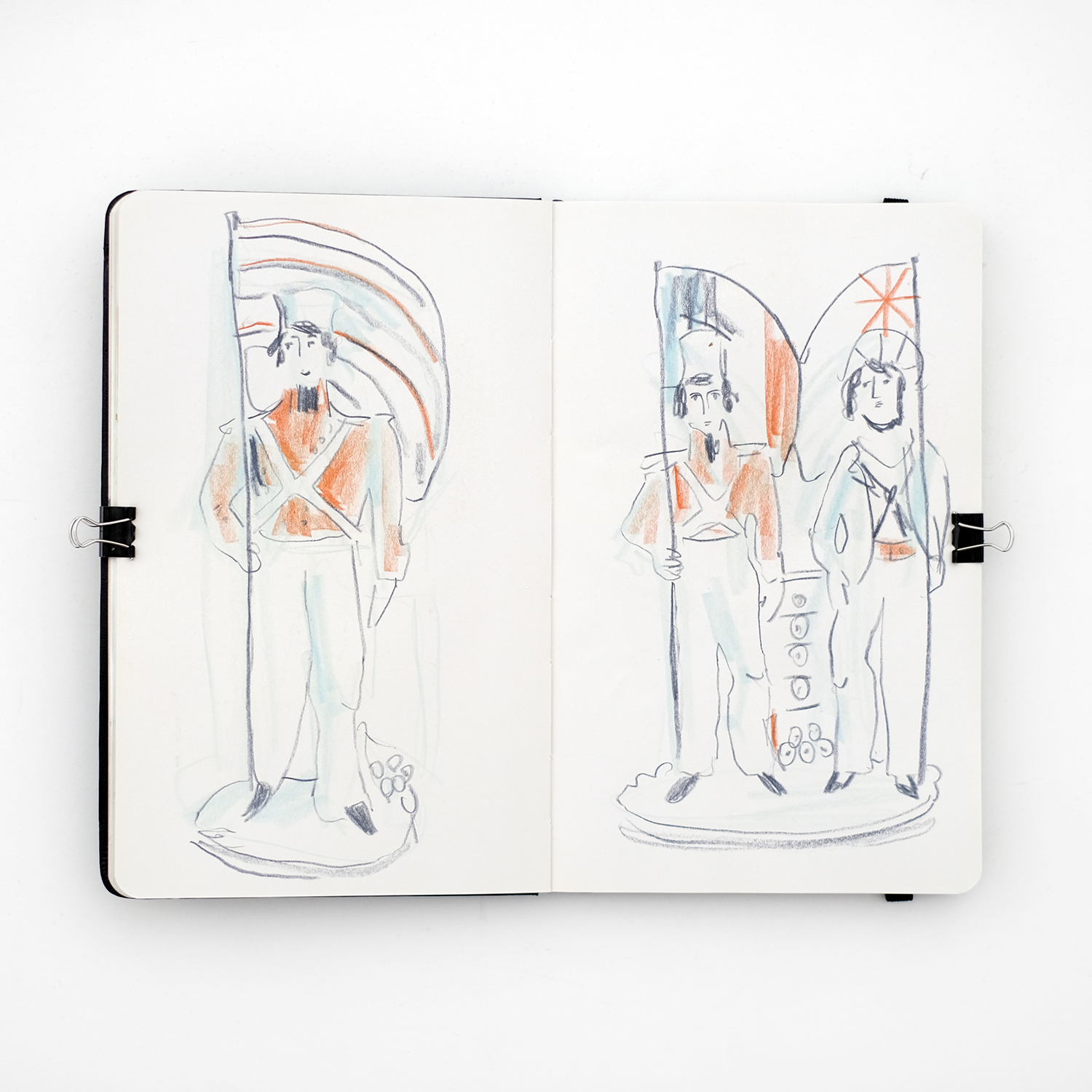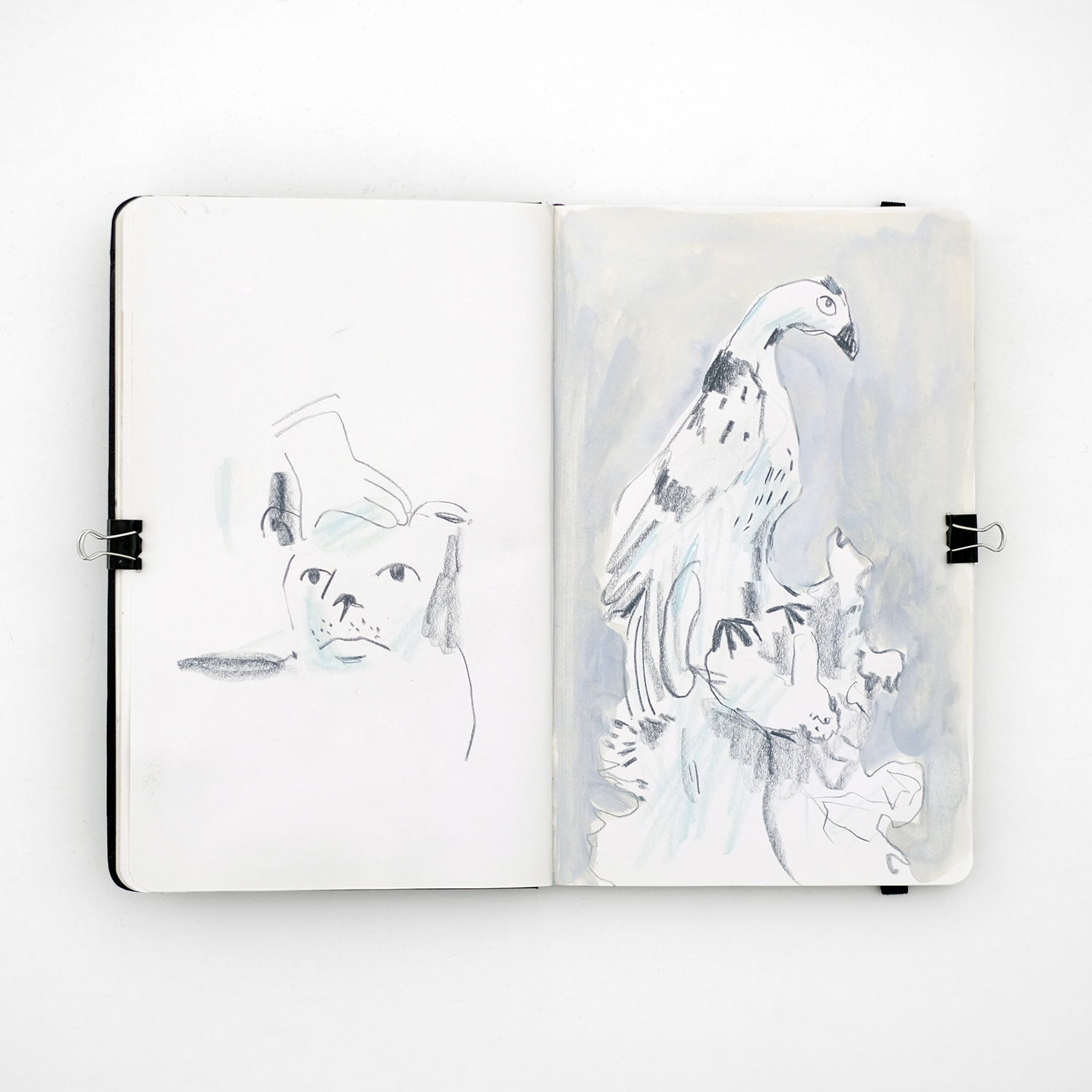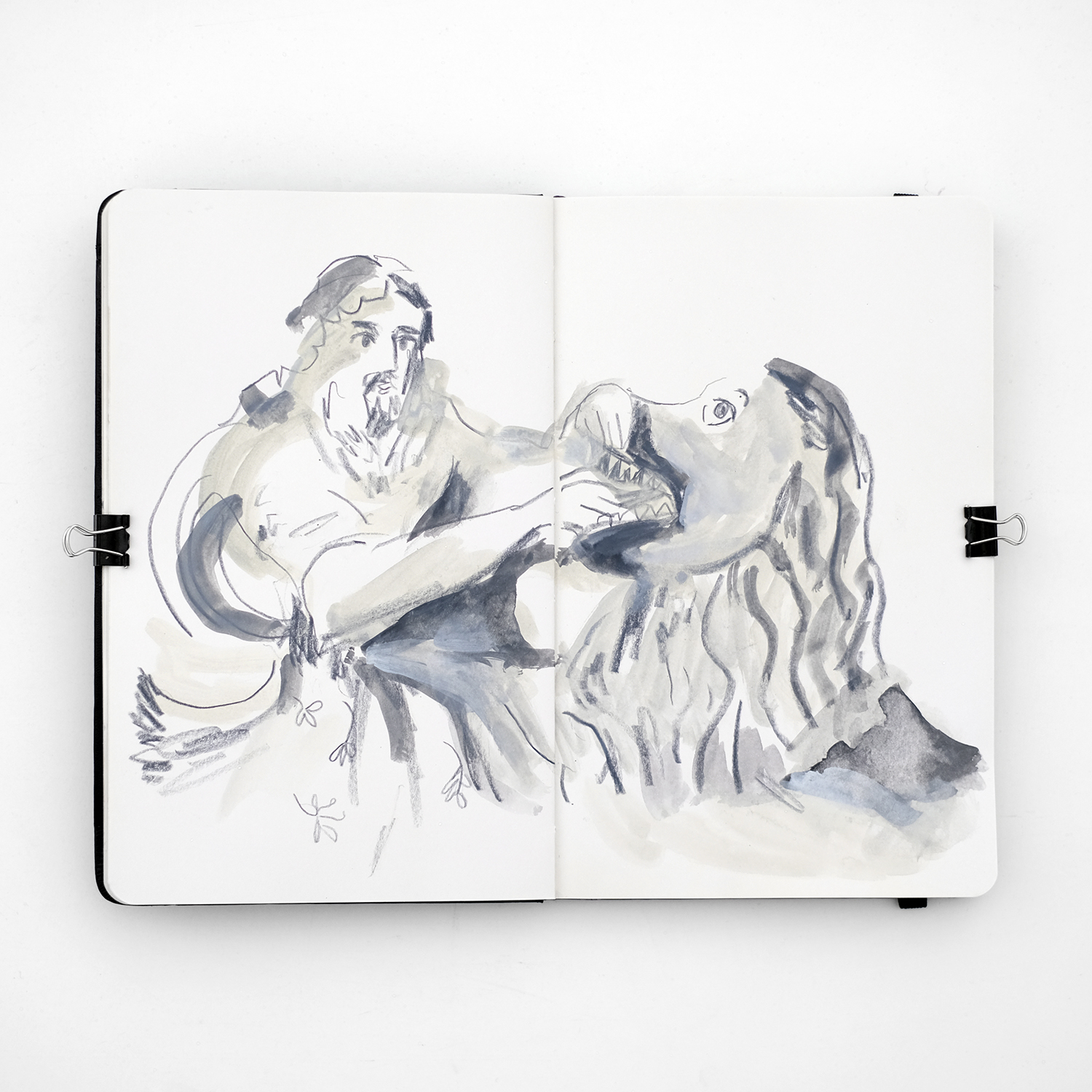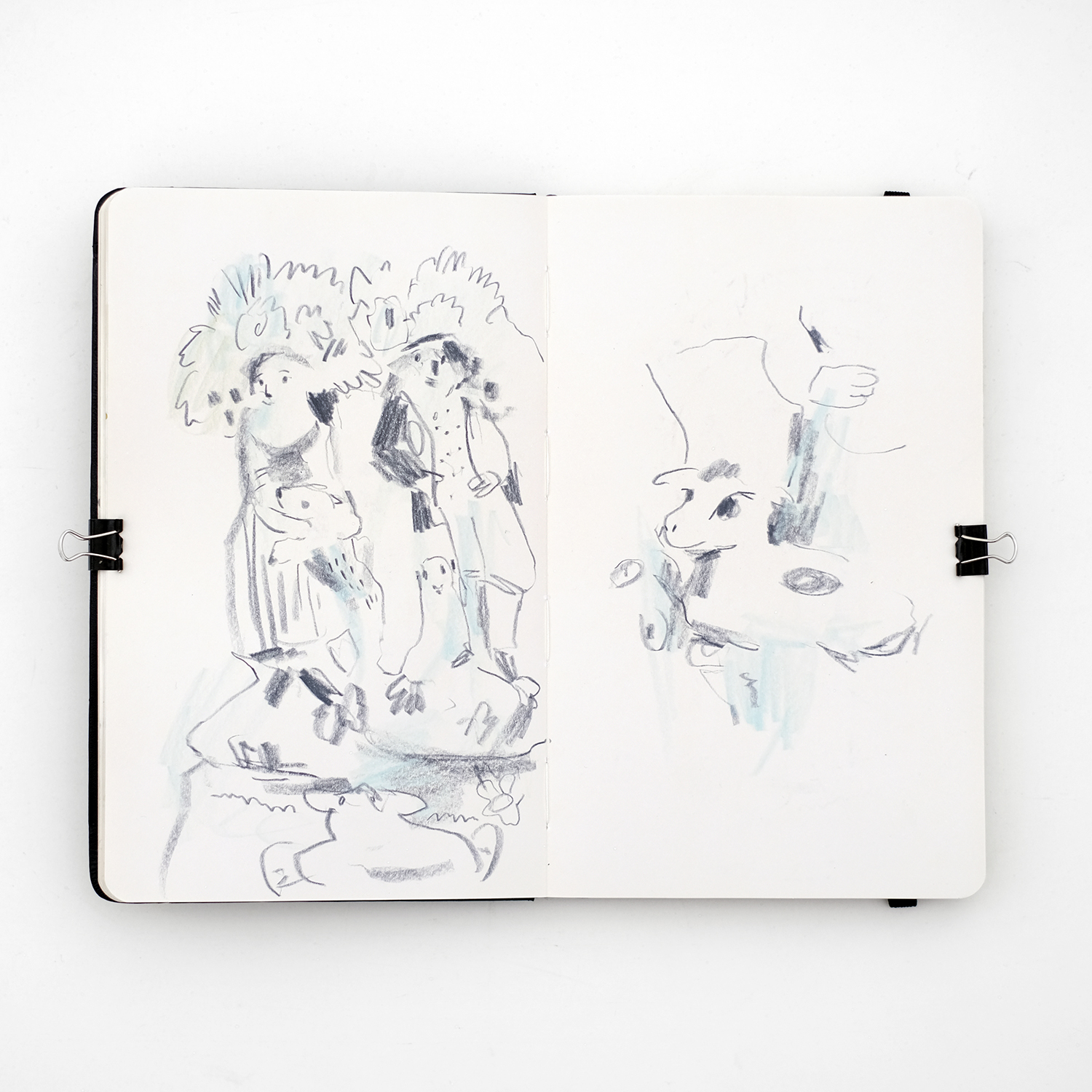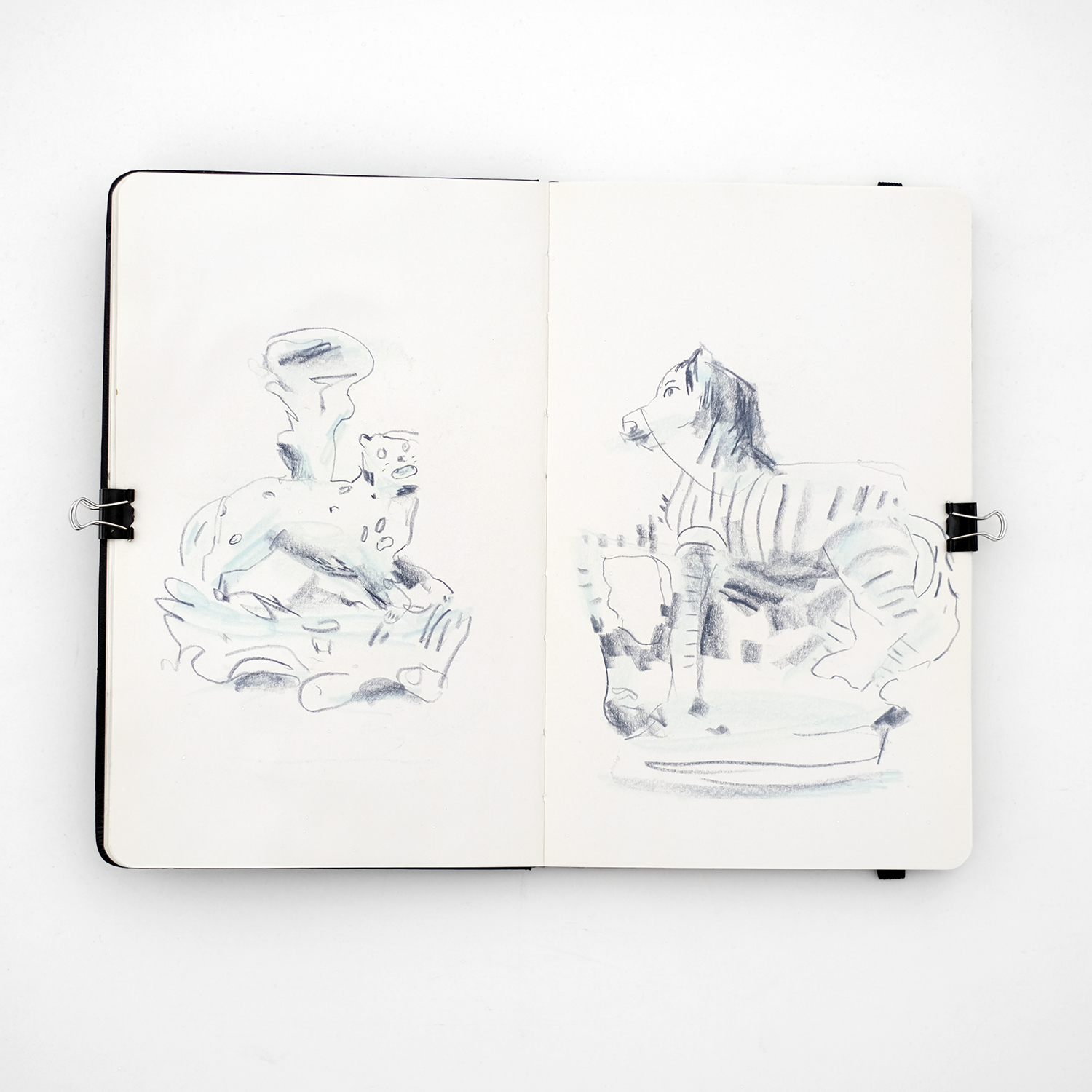 Yes, still into insects!
I've been making a lot of very quick warm-up sketches, just to explore shapes and colors, and I plan on doing something else with it later.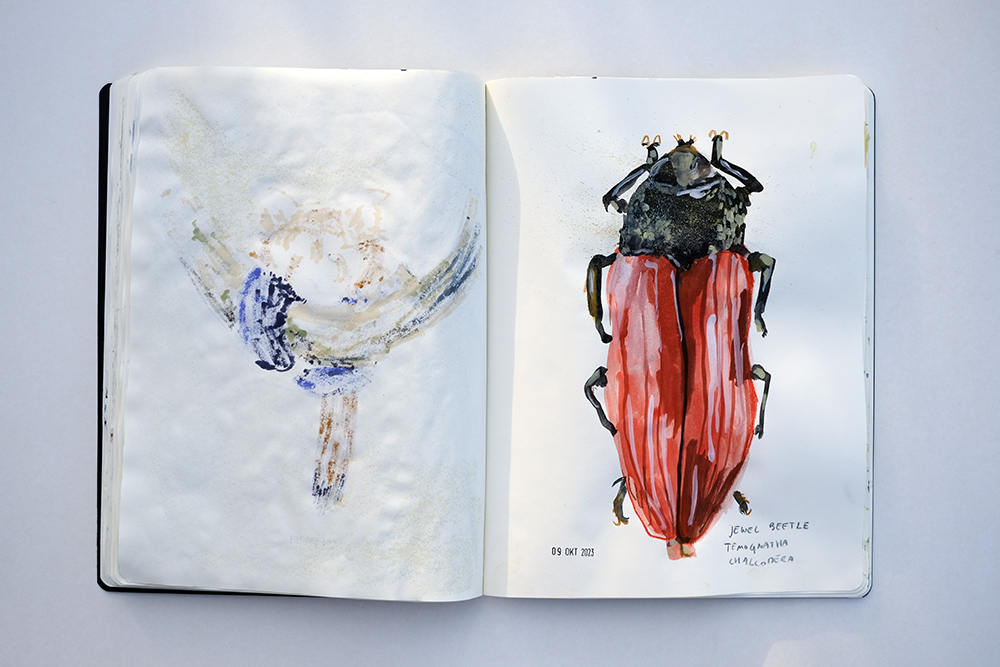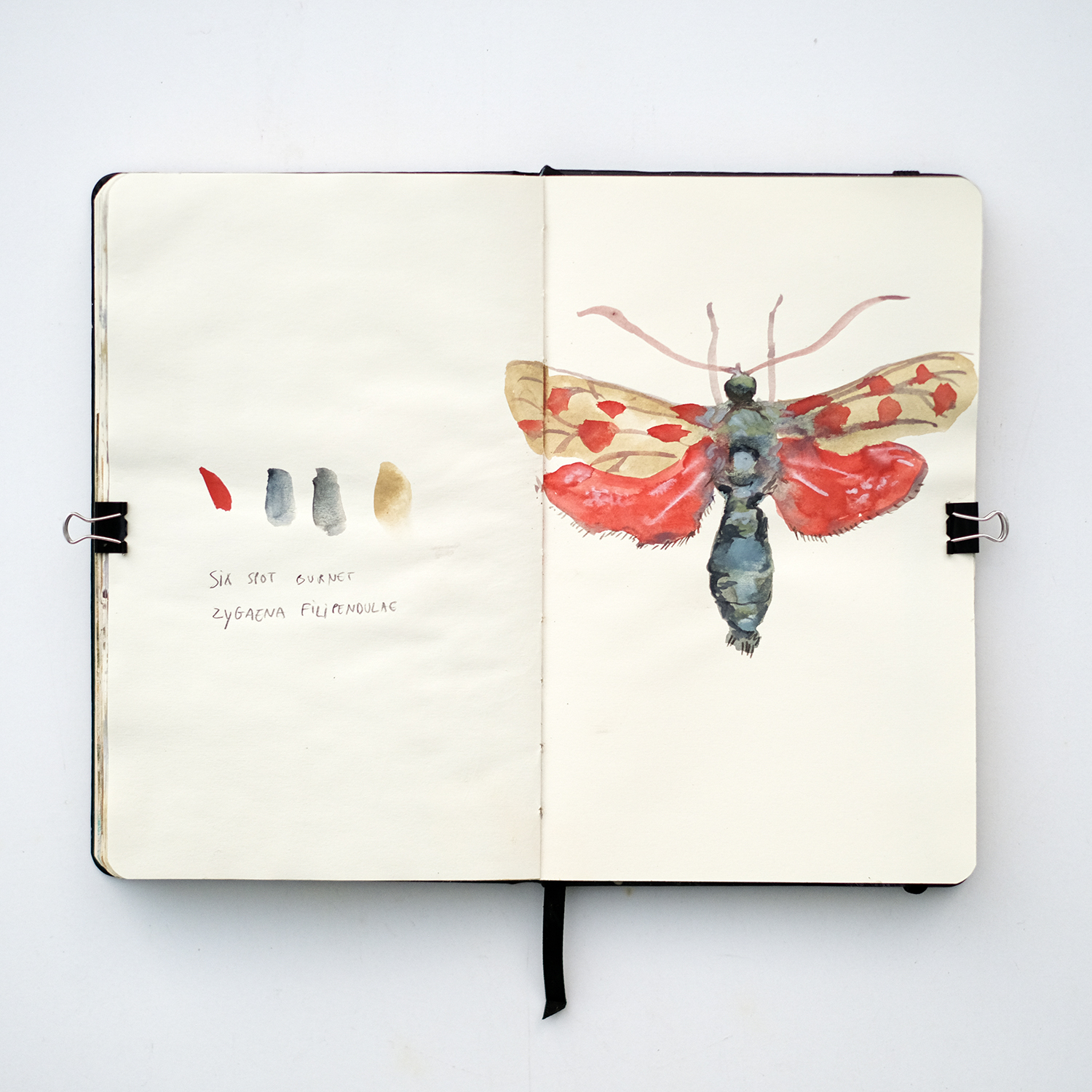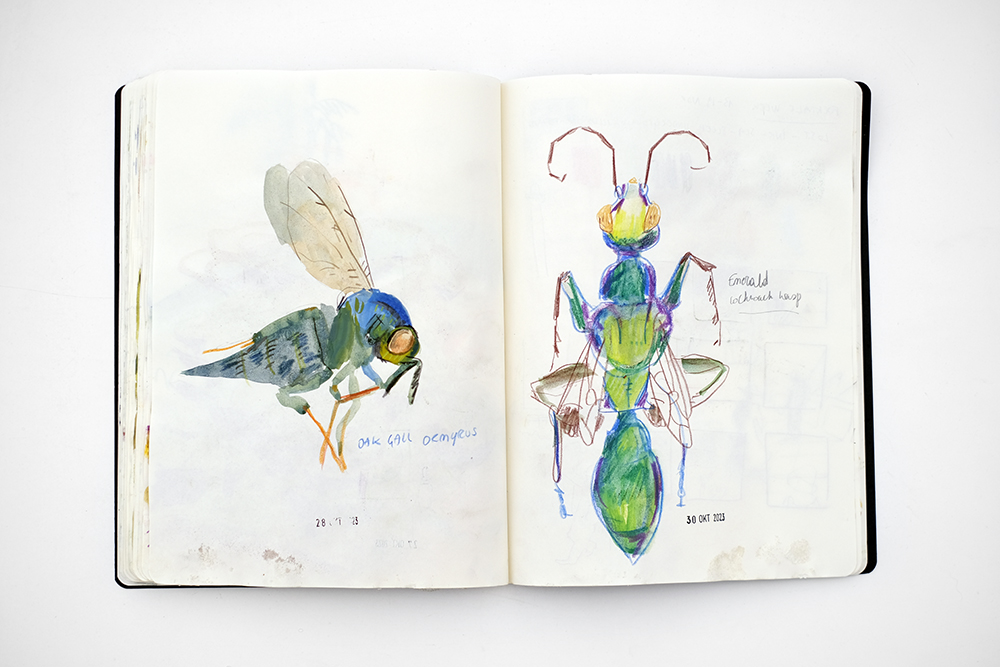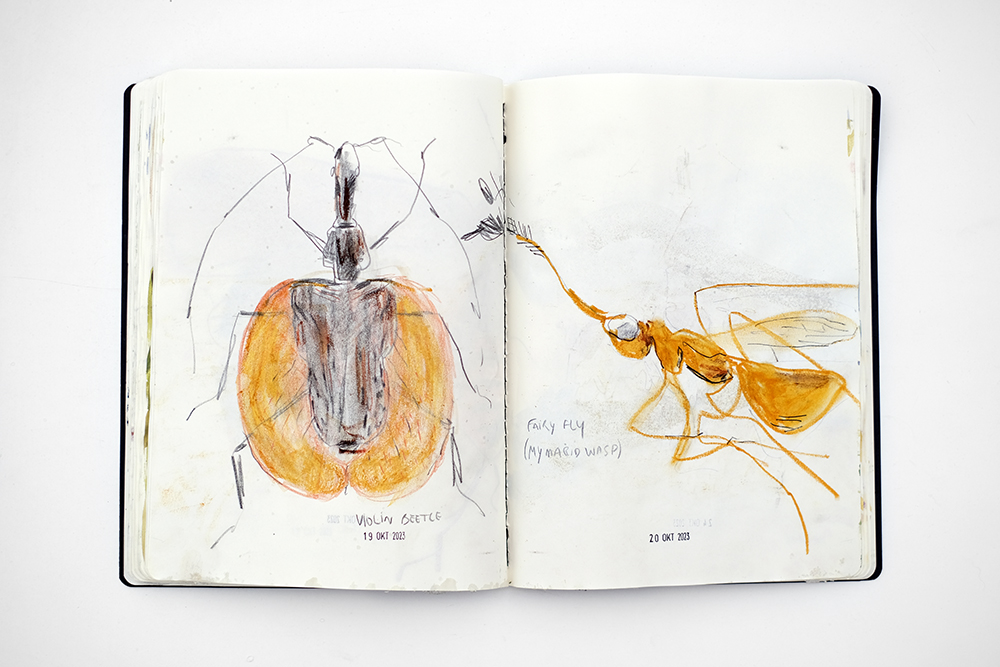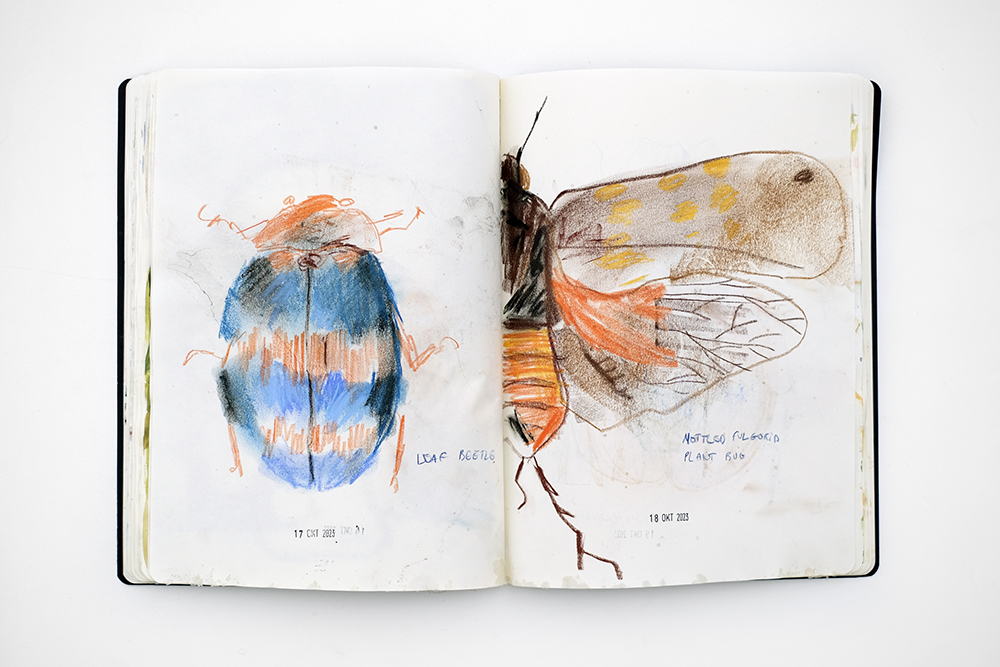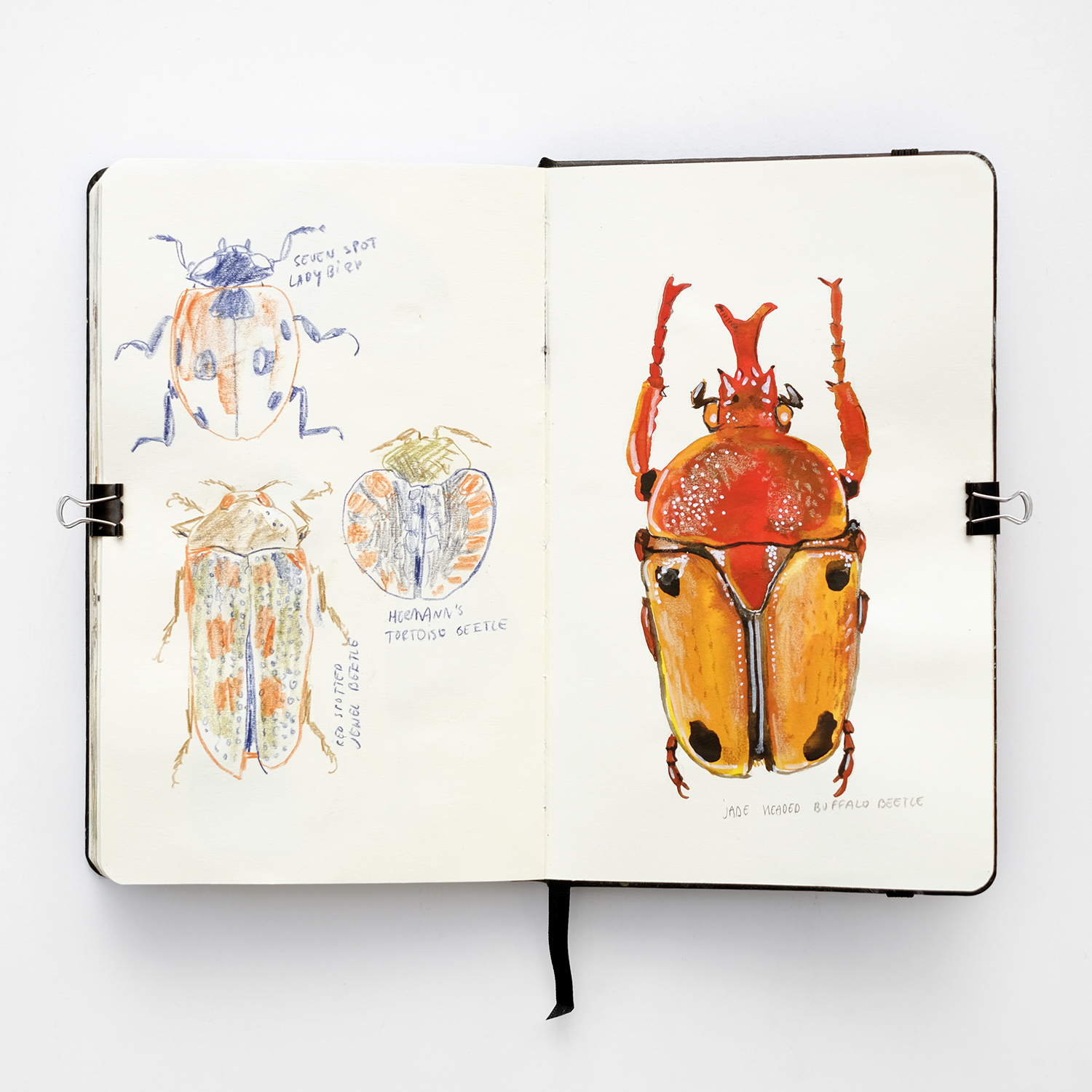 Last but not least: A spooky sketching session!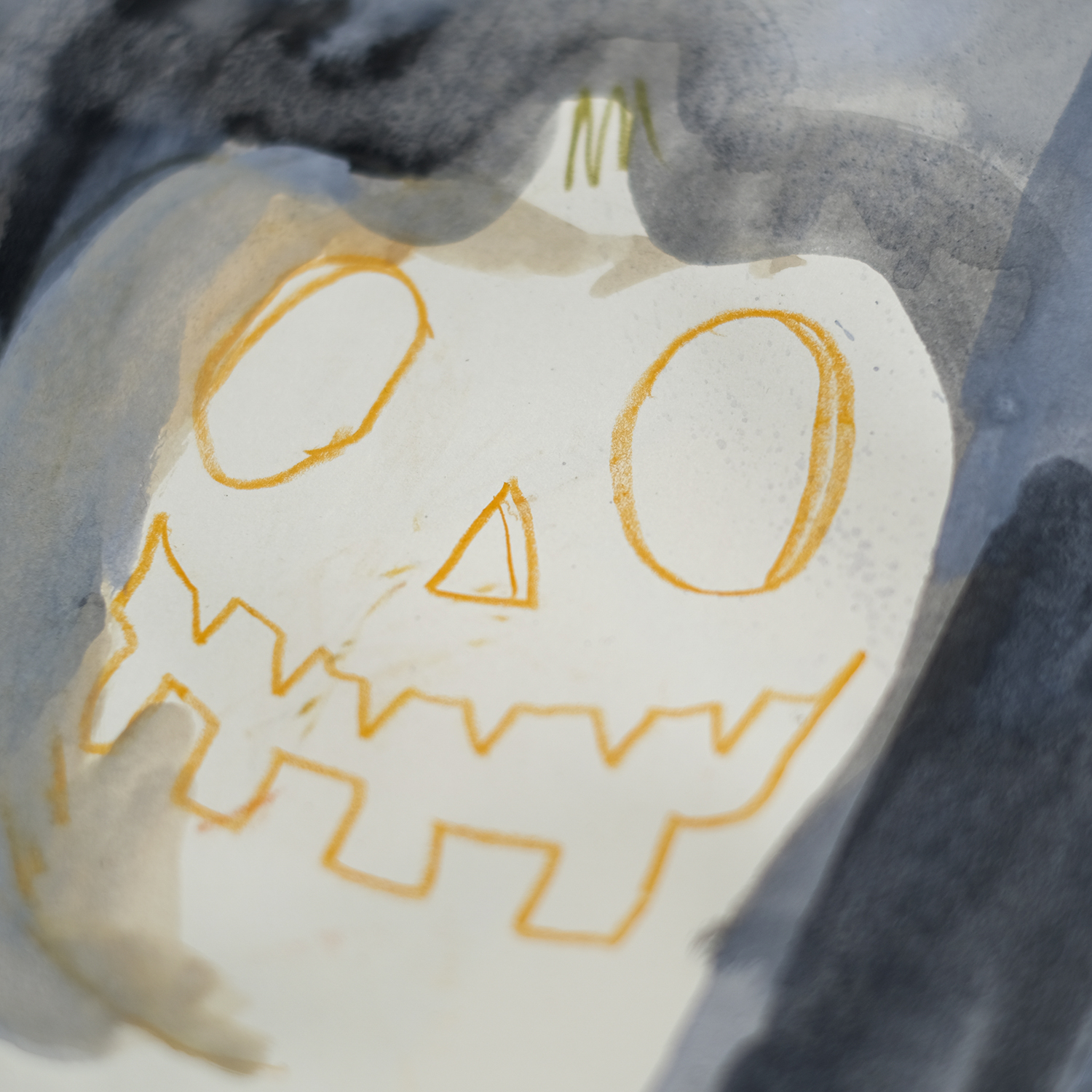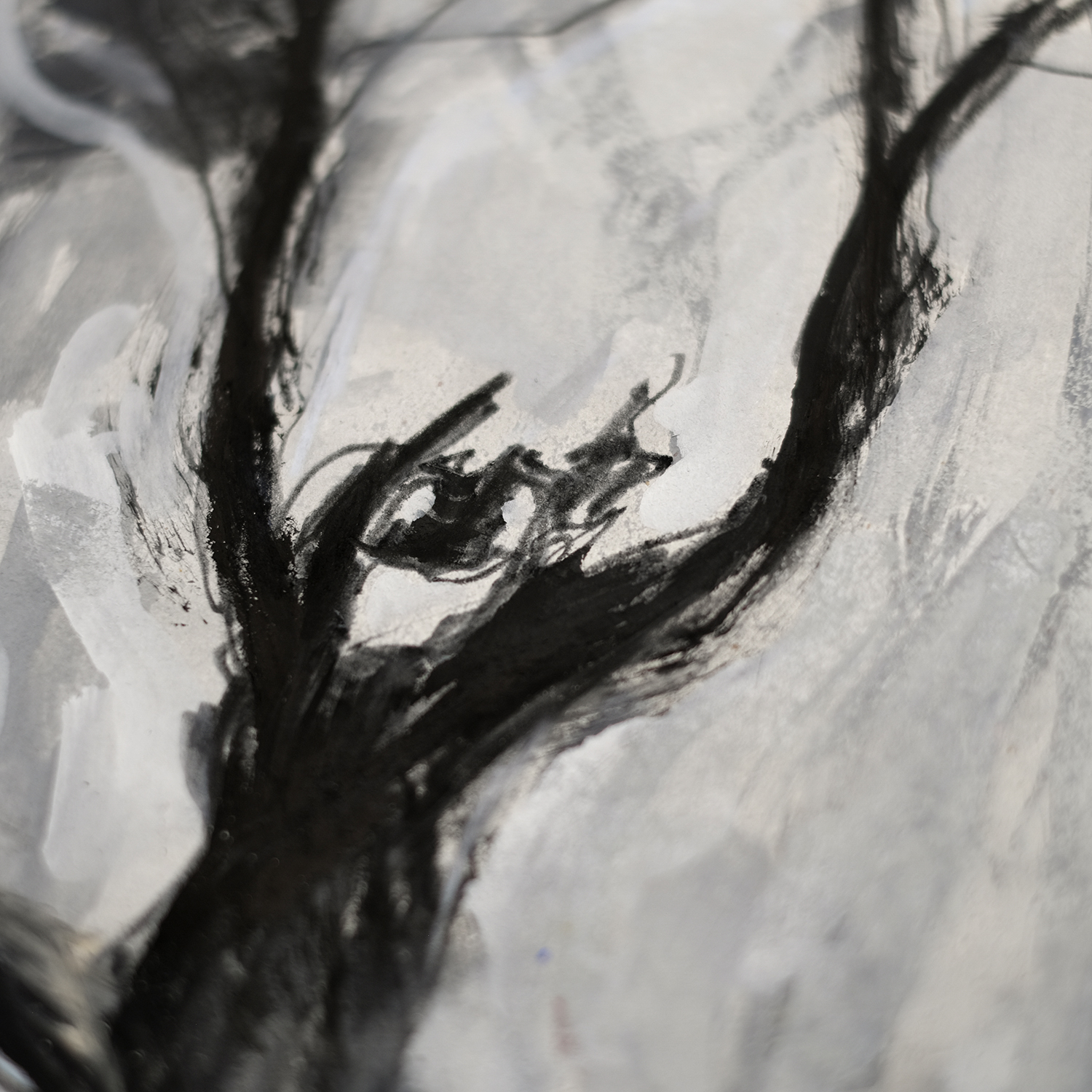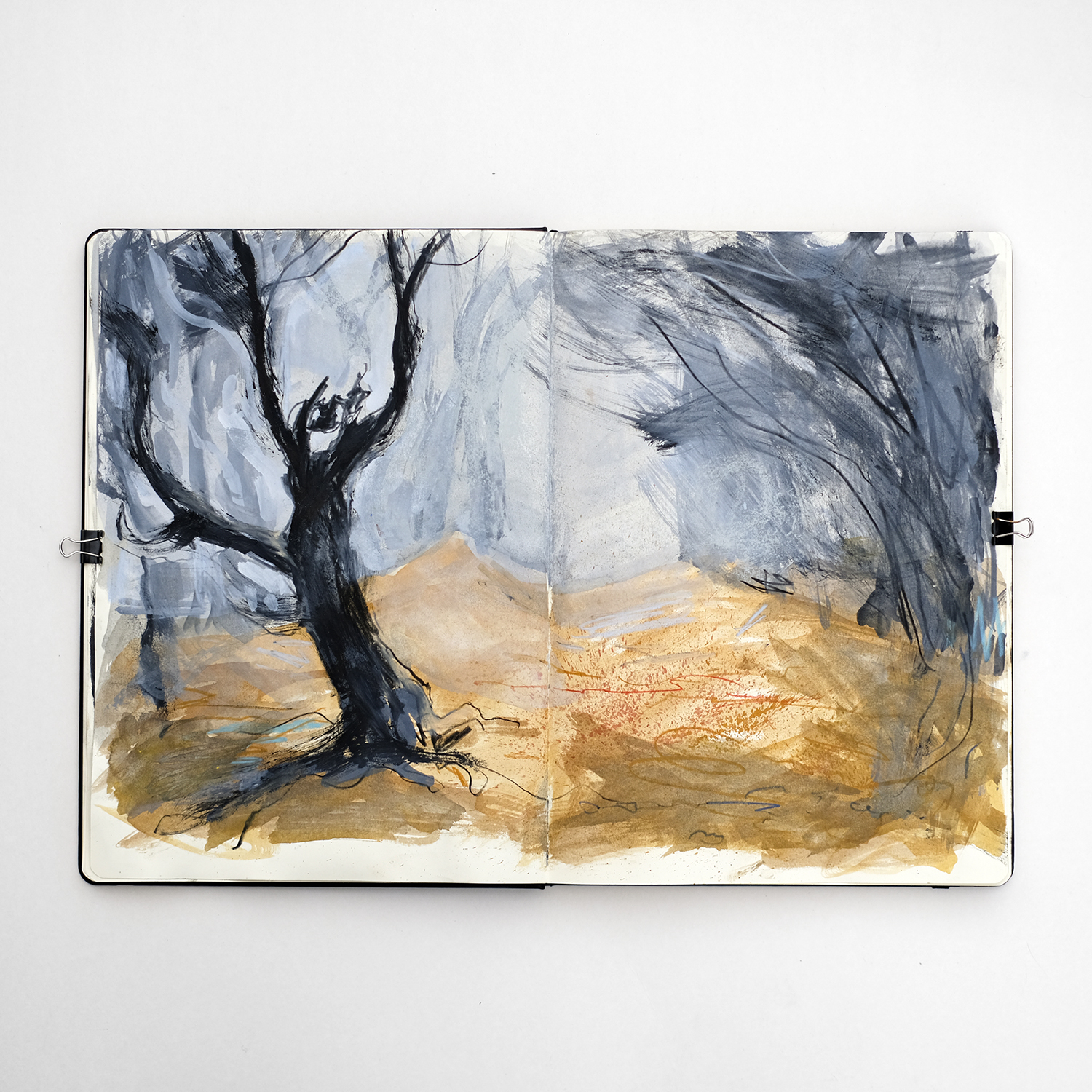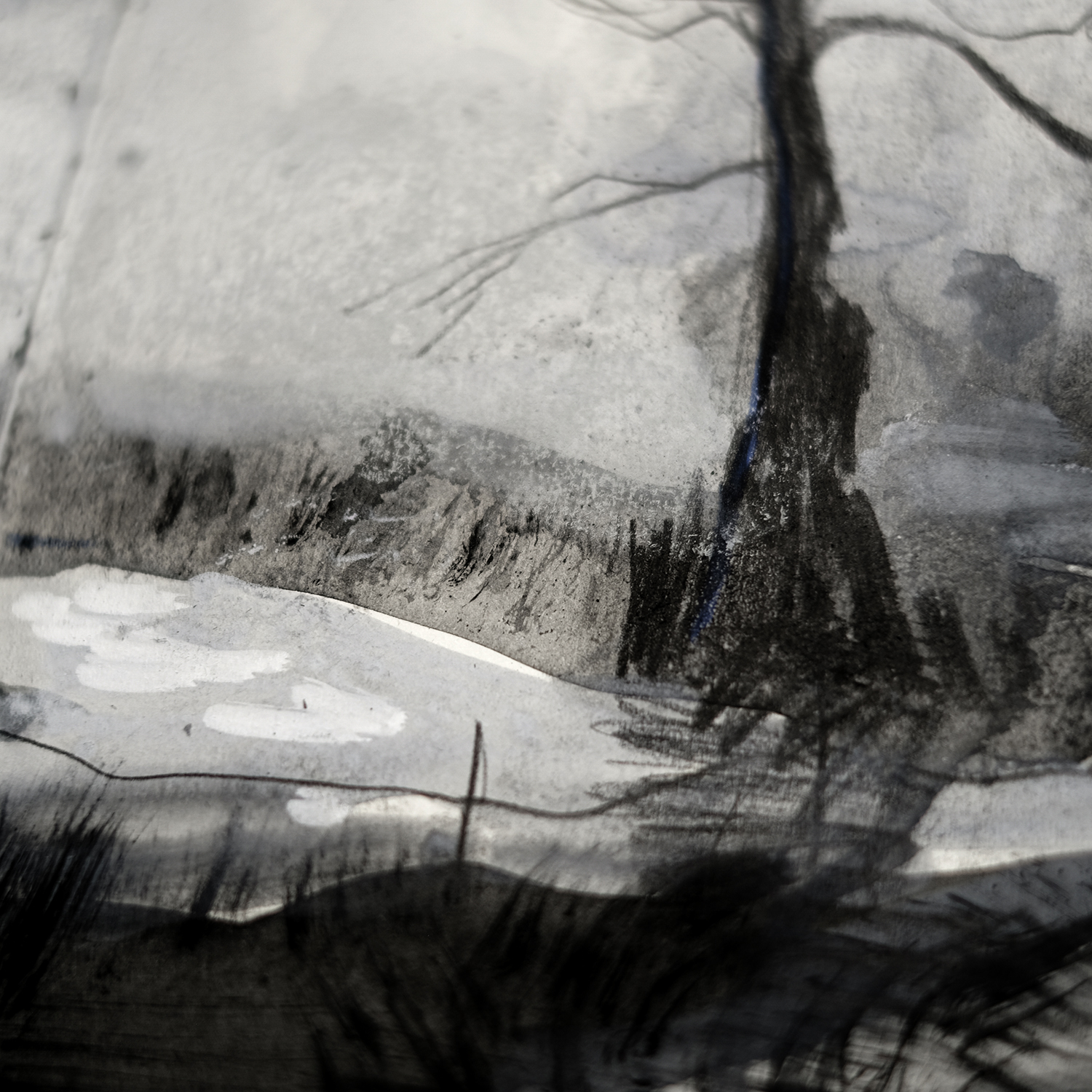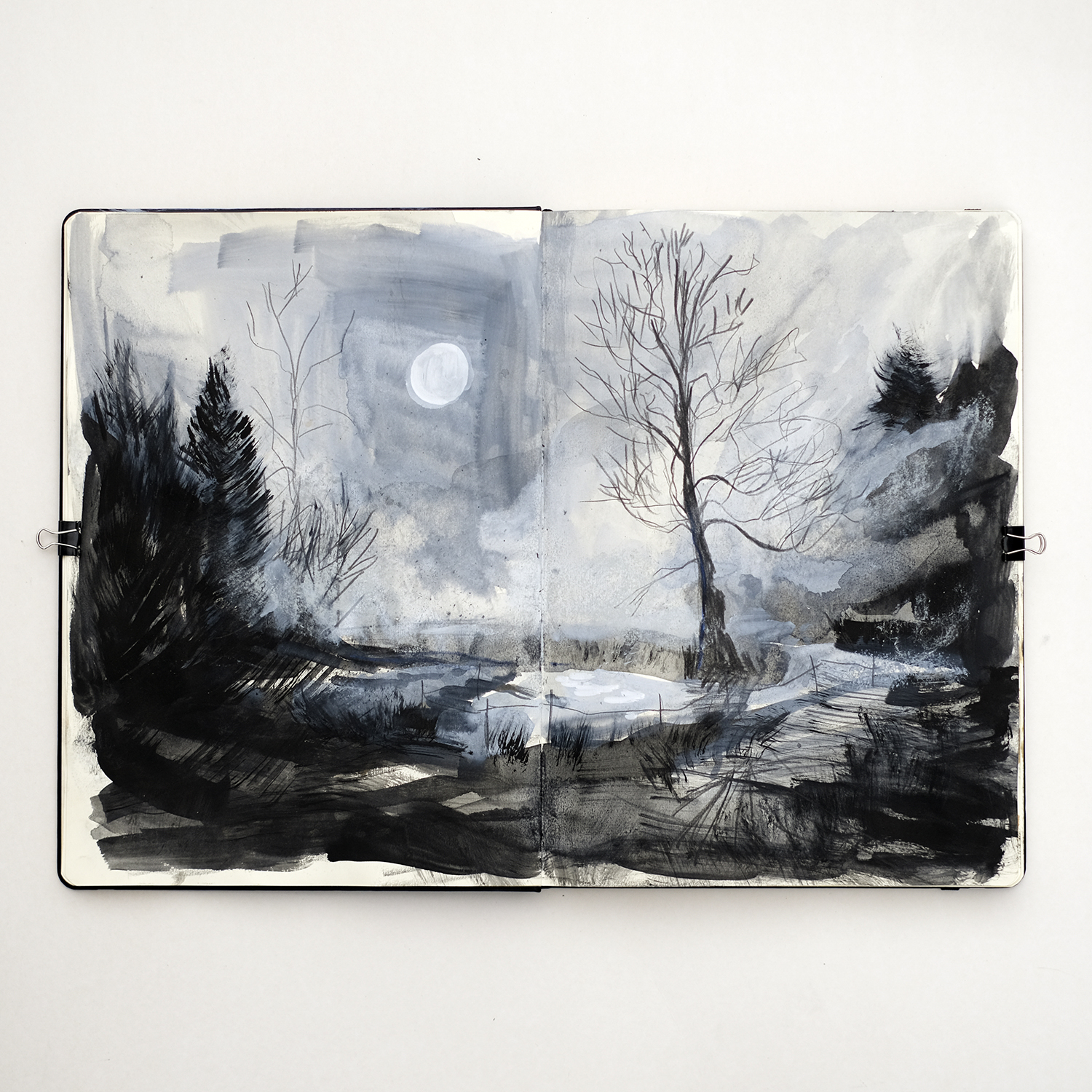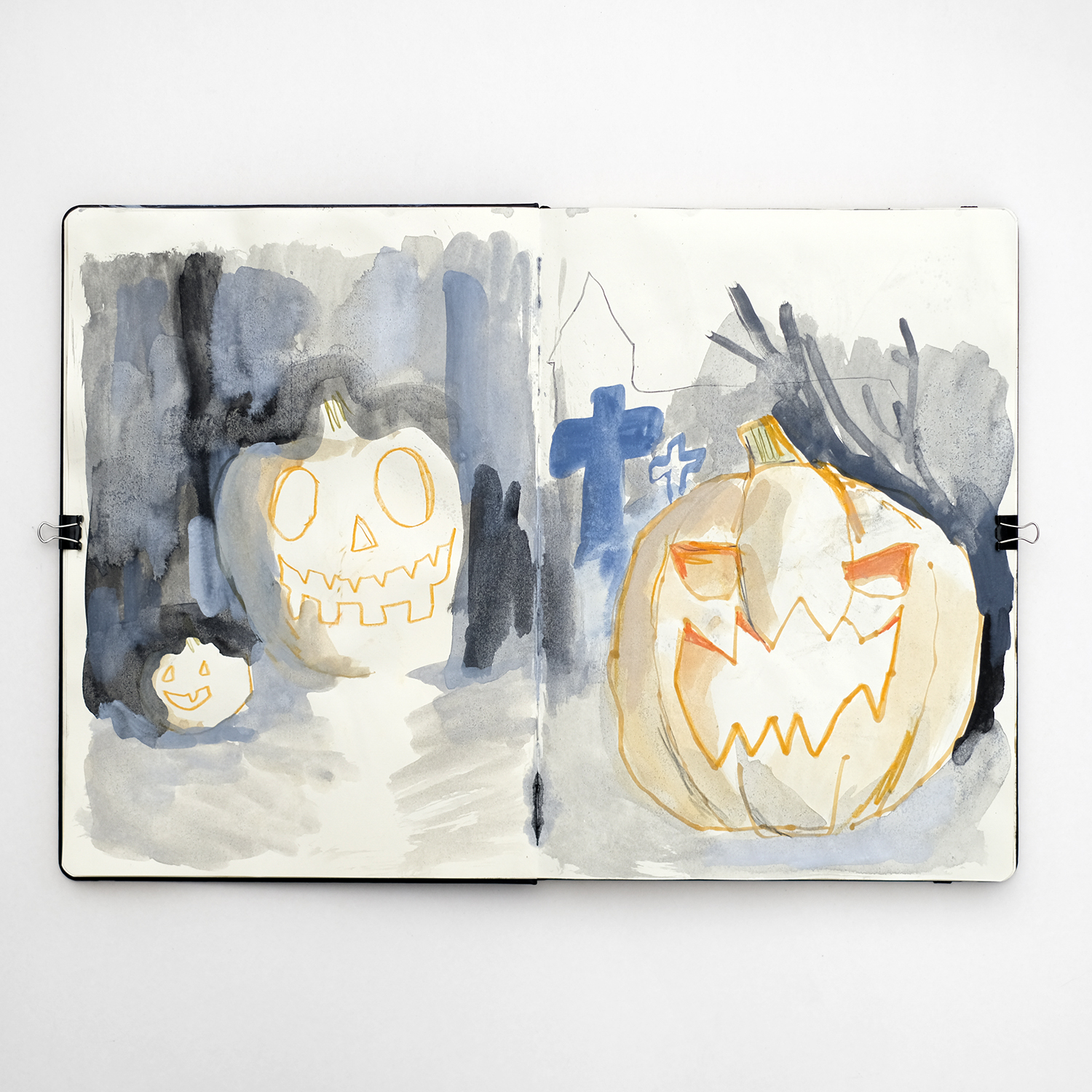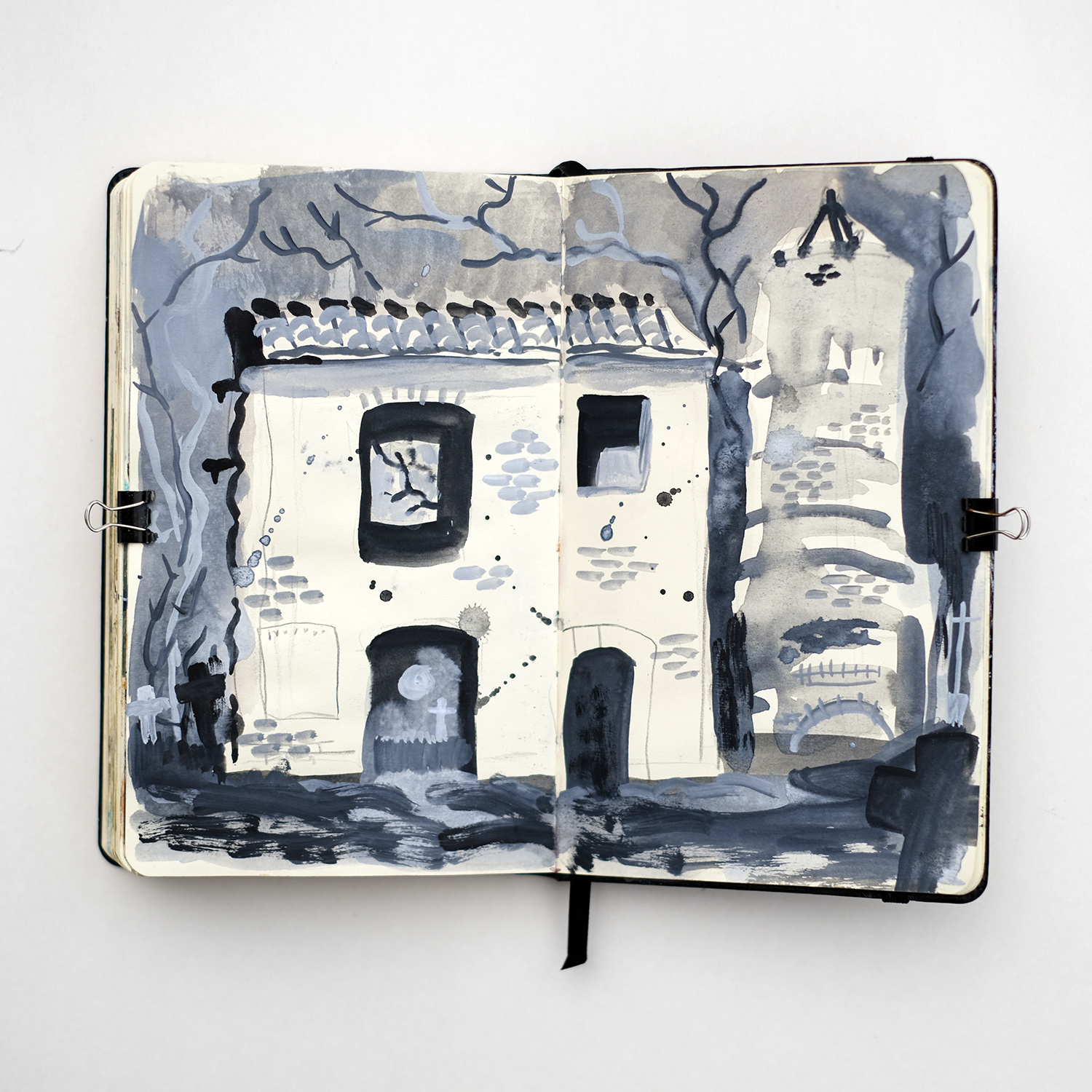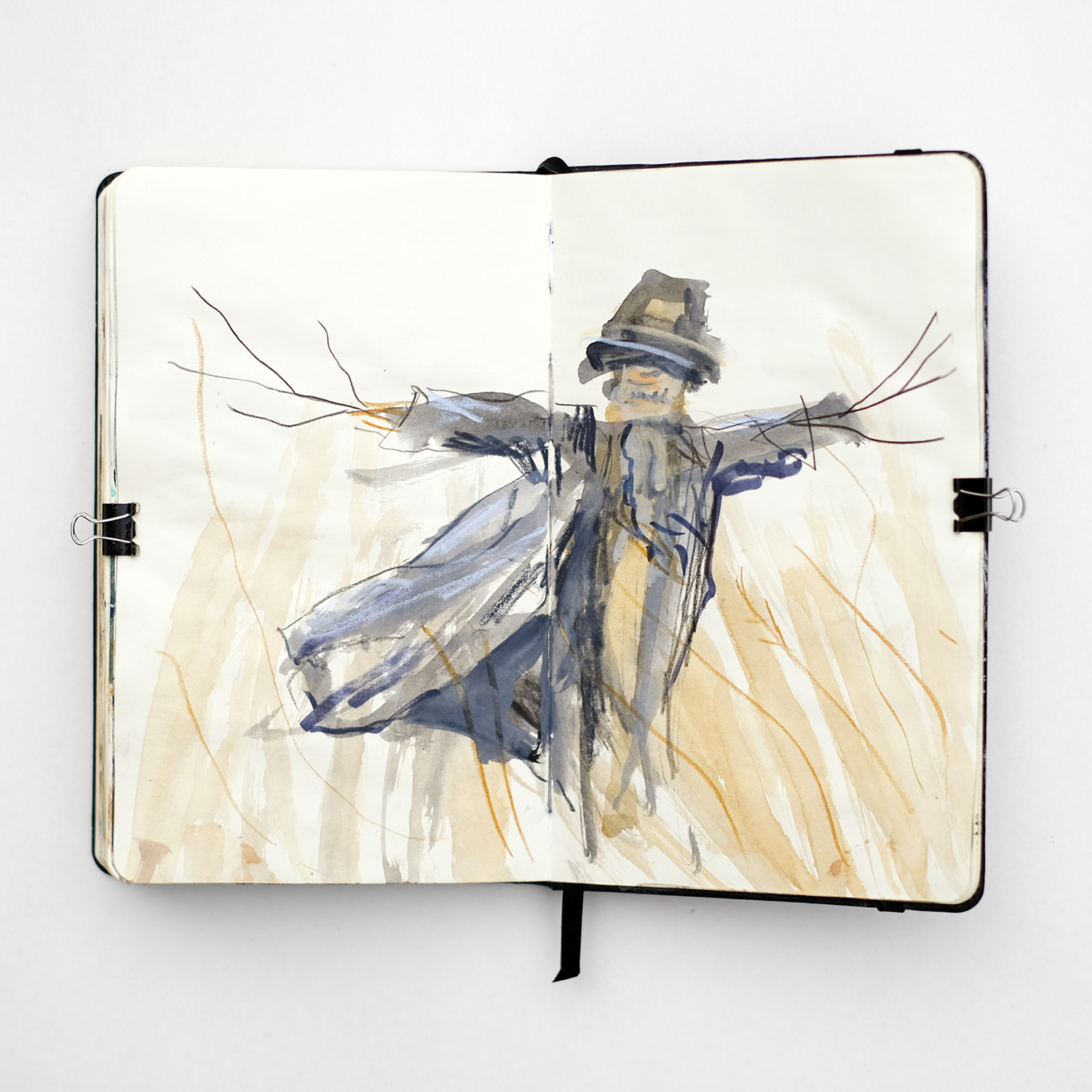 Now that I finished another sketchbook, I tried to film a flip-through for the very first time: