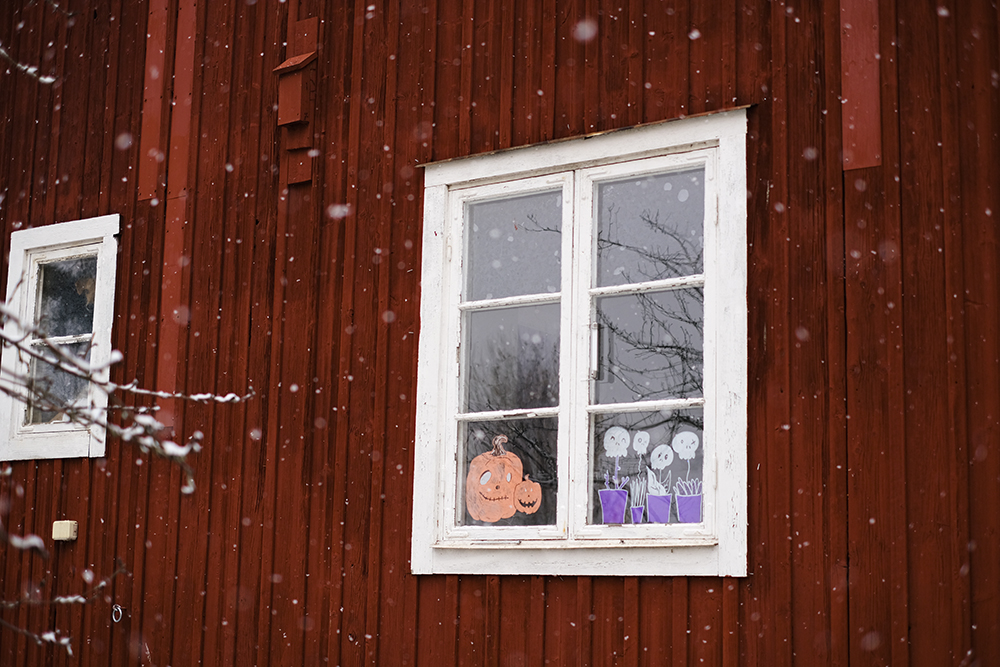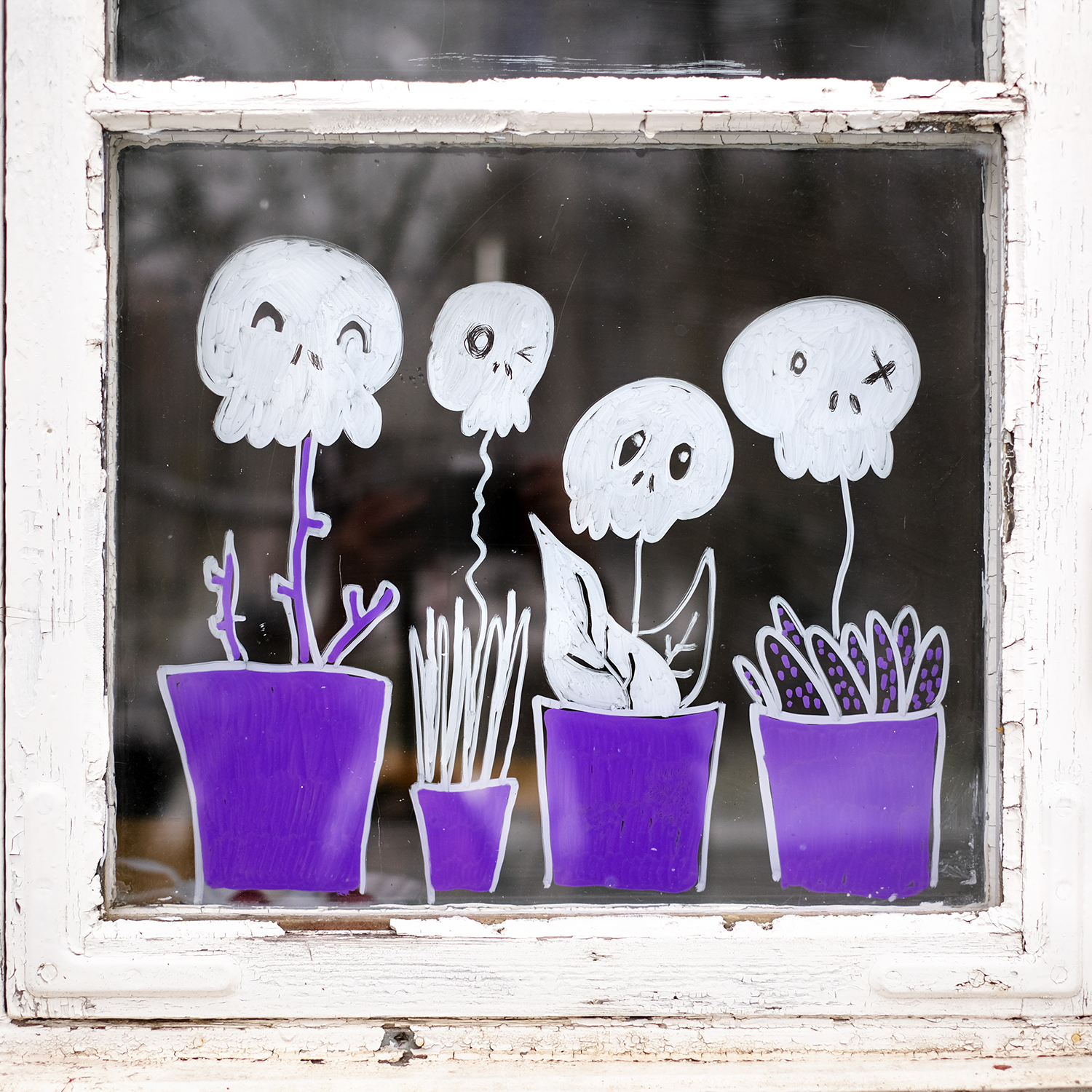 Merry ,  euhm happy Halloween!
The seasons got a bit confused here up north. Instead of gloomy autumn days, we got the prettiest dance of gentle snowflakes slowly covering the earth.
This white Halloween is definitely a first 🙂
As usual, I decorated the studio a bit with window drawings, but also some orange and purple pompons at the entrance.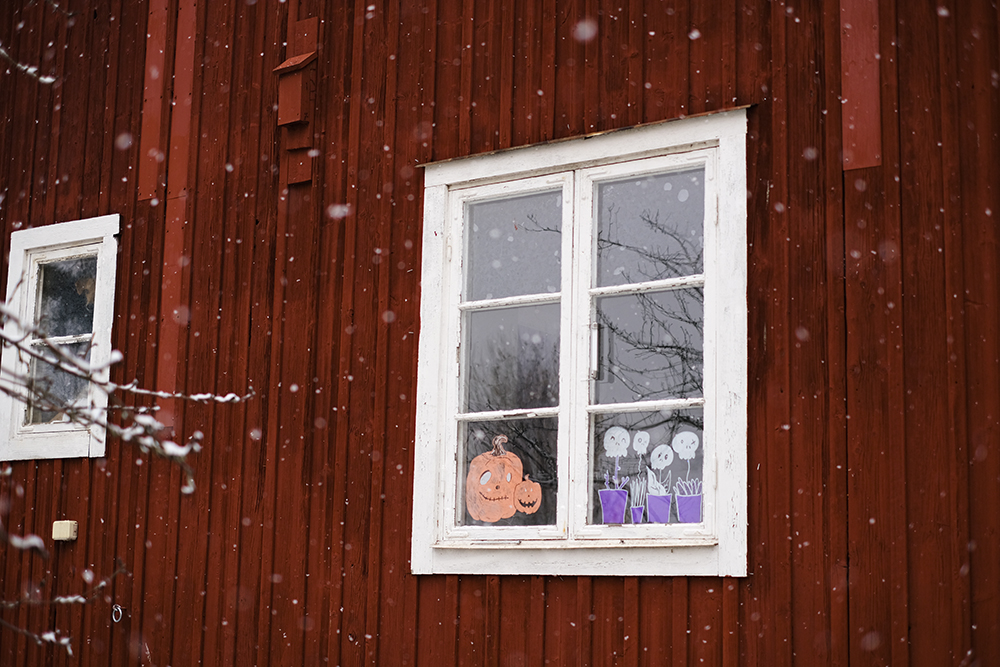 I didn't take a photo of the pompons this year, but this is what it looked like last year: