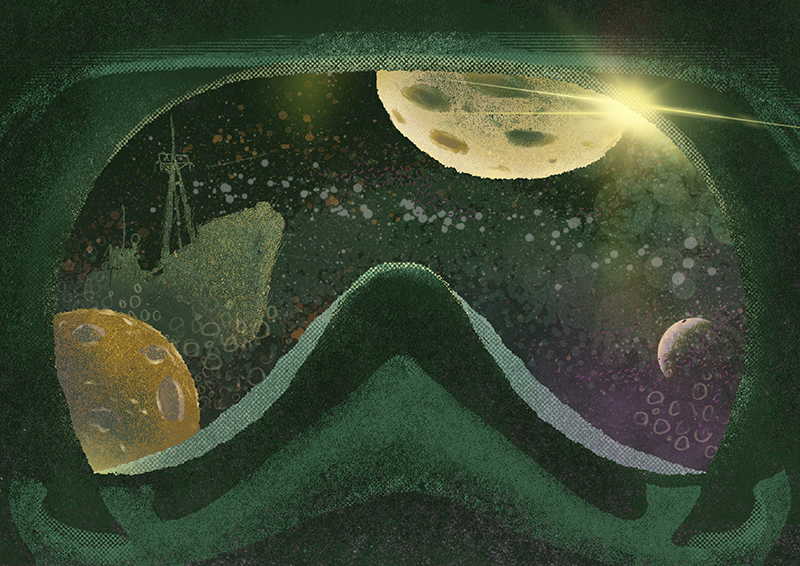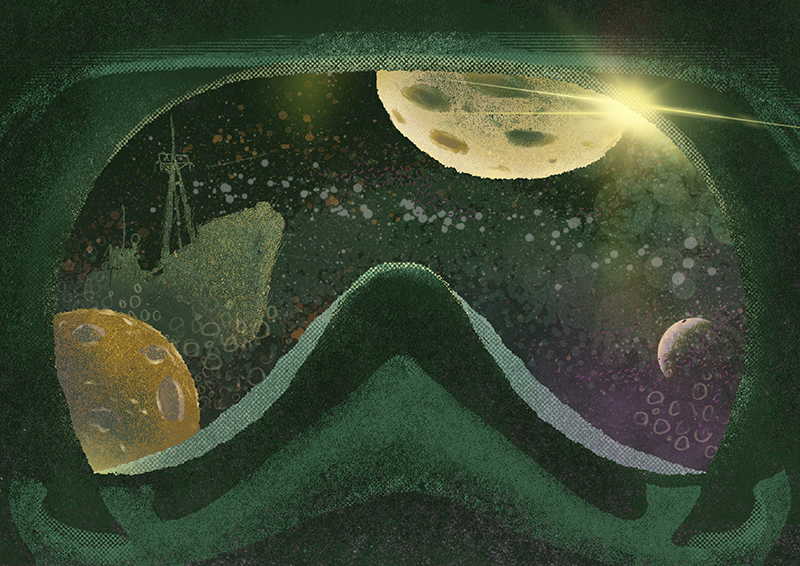 This is a very personal piece that wasn't meant to be shared at first, but in an uncomfortable way, it should be here.
There are these moments in life when all you want to do is find the right words. The realization, however, that words are lost and they will never fix, heal, or support enough, seem to make every attempt worthless.
The goodbye of our friend and colleague was unexpected and unfair. For a few days, I was hoping that, since we were far away, we somehow got the wrong news. I still had the pins that I brought for him in my backpack. I thought of his fiance, their dogs, and the exciting travel plans. Life.
And his juicy accent 🙂
Since I didn't have many supplies with me (we were traveling), this piece is fully digital- and damn was afraid of that! Not so much about the program/digital pen but mostly the risk of being unable to translate a feeling and idea into pixels. I've only been dipping my toes into the digital pool, and I certainly did not feel ready.
For days I was thinking about the different elements until I had an idea for the color palette (based on vintage space comics), textures/brushes, and the elements of transition between this world and eternal space.
Still, it's a piece that should not exist.