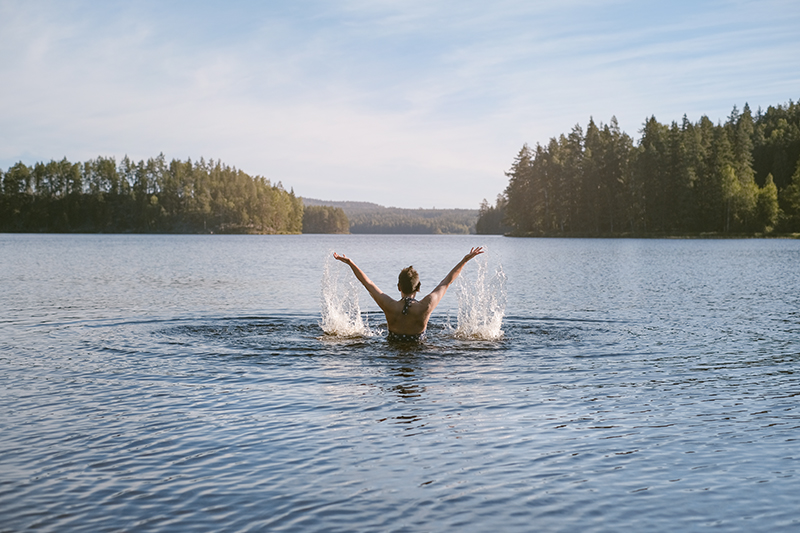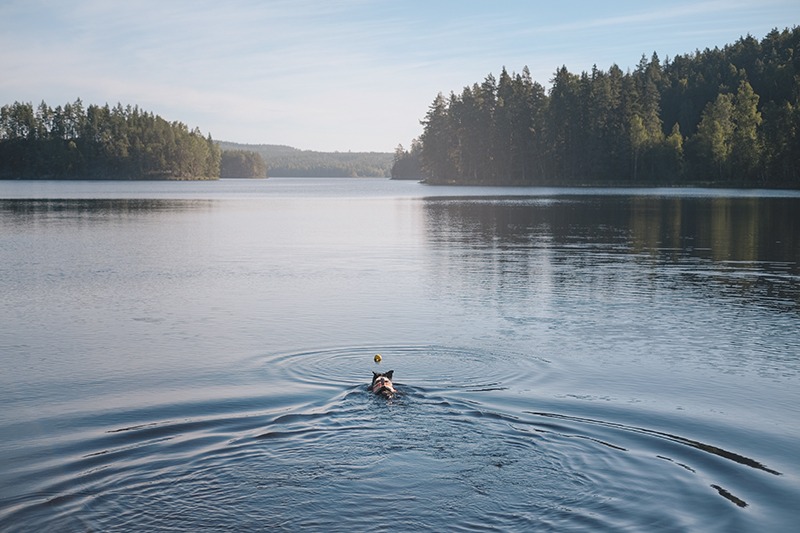 I'd say this is the ultimate feeling of freedom.
Early morning, rising sun. Slowly it's getting warmer.
Then you step into the fresh blue mirror, making ripples, taking a moment to prepare for the jump, diving under the surface, breathing deep to get past the first few cold seconds, and then relaxing. The feeling of water flowing around your body, the sun on your skin.
And the glow afterward.
Golden!