Strömsholm Palace in winter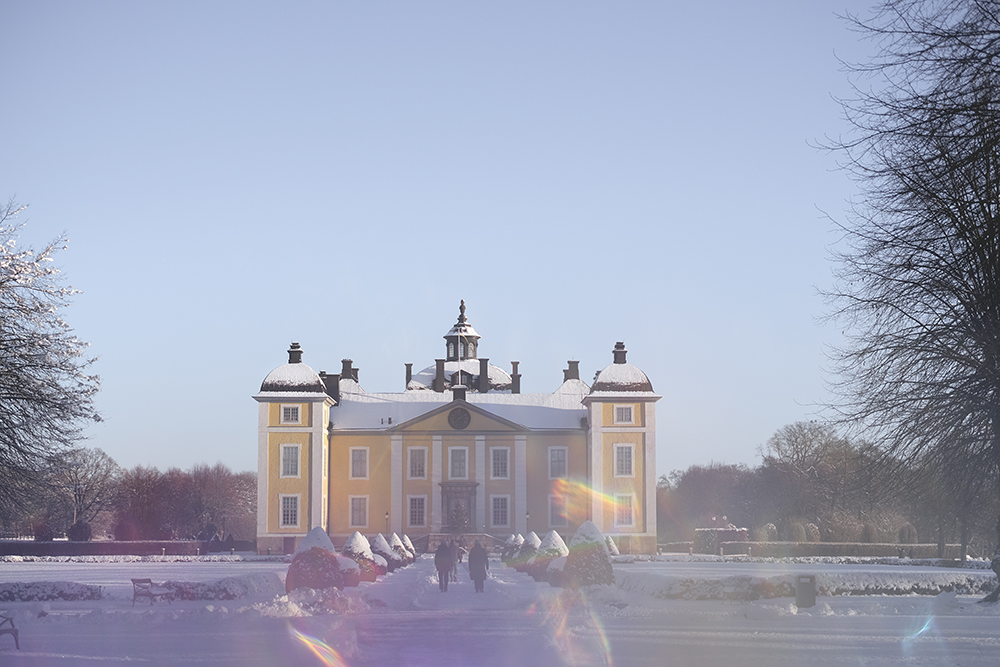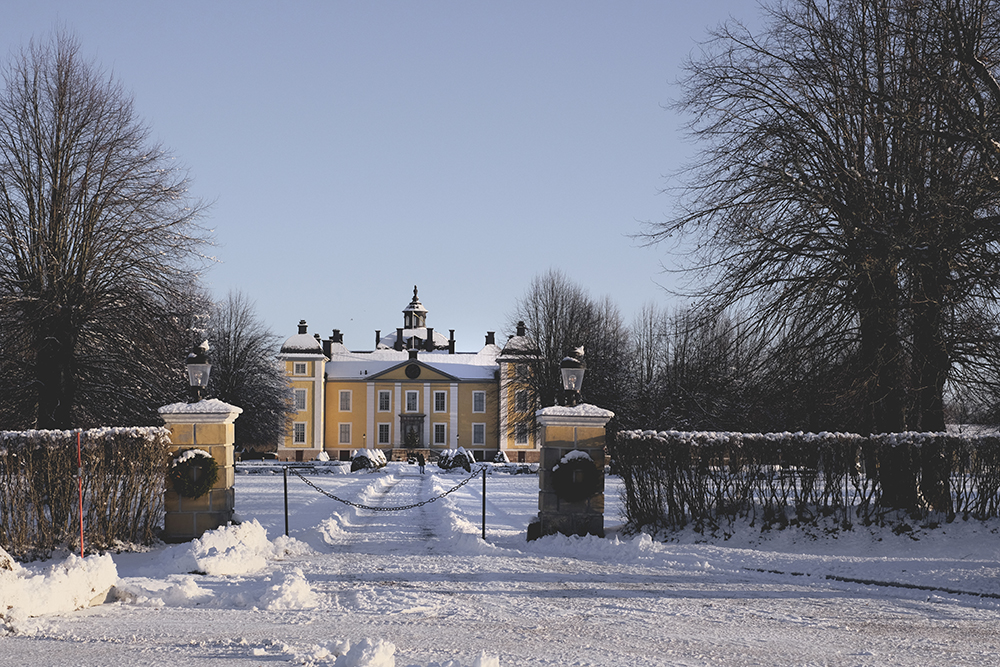 About 100km west of Stockholm, in Västmanland, you can find this charming Baroque castle called Strömsholms slott.
On the site of a fortress built by Gustav Vasa, this Swedish royal palace was constructed between 1669-1674 for Queen Hedvig Eleonora. Since the 16th century, Strömsholm has been an equestrian center of Sweden.
In the 1550s, King Gustav Vasa raised horses here for the cavalry, and even now when walking through the garden, passing the wild flowing Kolbäcksån river, we spot horses that are being trained, and all the equipment for competitions. Strömsholm has also a very well-equipped animal hospital where even horses are treated (we went there for Ravasz's cancer treatment).
During the summer months, the castle is open to the public and you get to see the 18th-century Gustavian interior, famous paintings, and a unique gallery of large horse portraits from 1673. After receiving twenty horses as a gift from the royal families in Spain and Frans, Karl XI commissioned artist David Klöcker Ehrenstrahl to paint five of his favorites as a start with and added the rest later. Of these paintings, 17 remain, and 7 are permanently displayed.