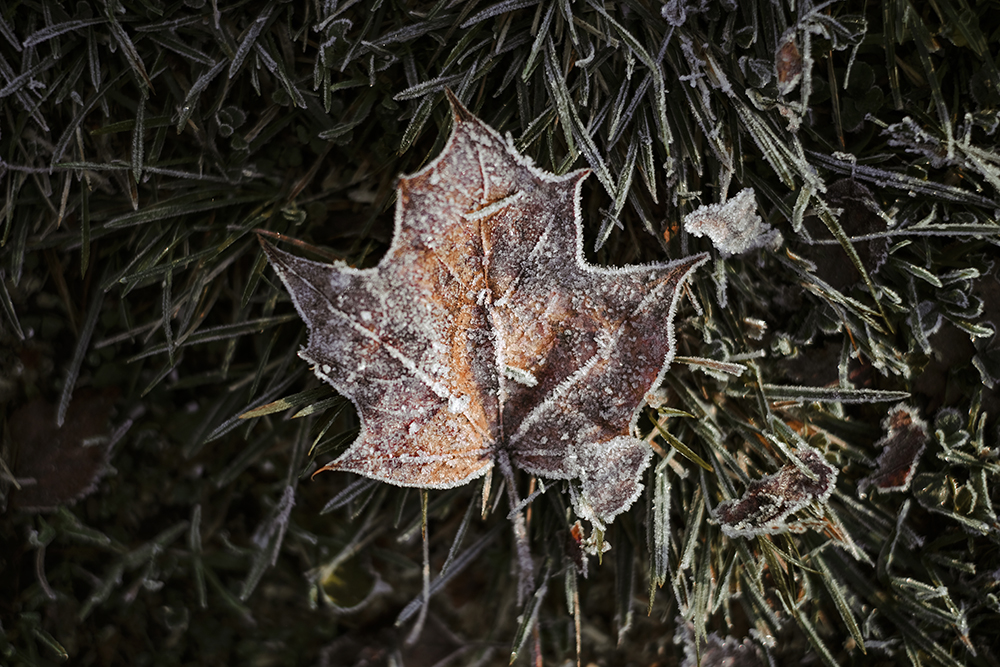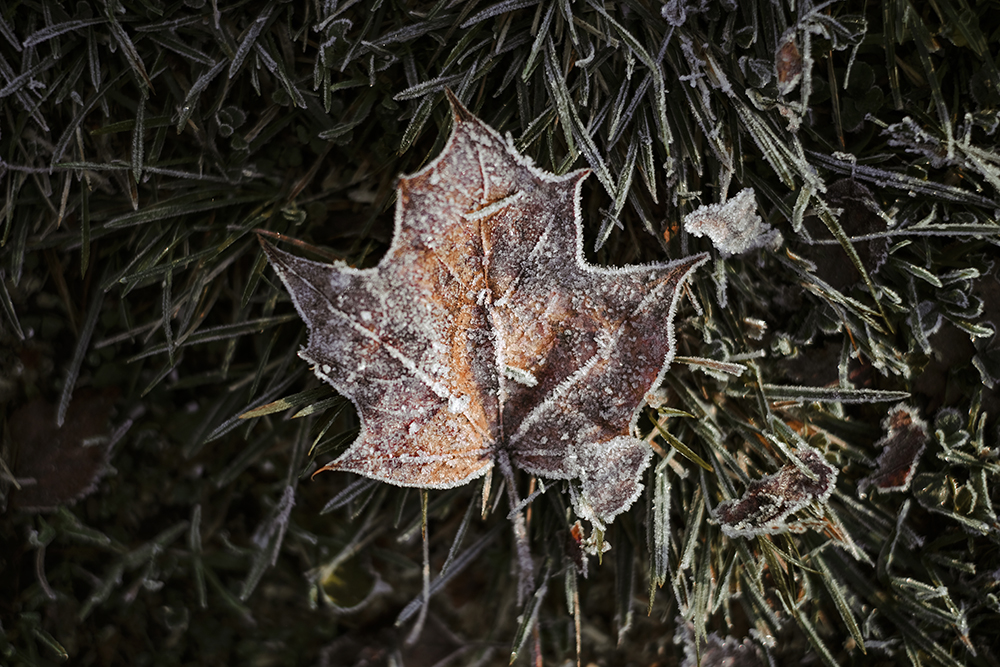 Changes go fast here up north. Blink once and early autumn switches to winter, blink twice and it's pitch black at 3 pm.
You can see it coming, those frosty moments but at the same time, it can feel like an ambush when you're retrieving the mail in an optimistic outfit (aka, in need of more layers).
On fall mornings like this, with a magical layer of frost covering the earth, the light almost feels electric. Electric silence with a high voltage of inner peace and crazy energy.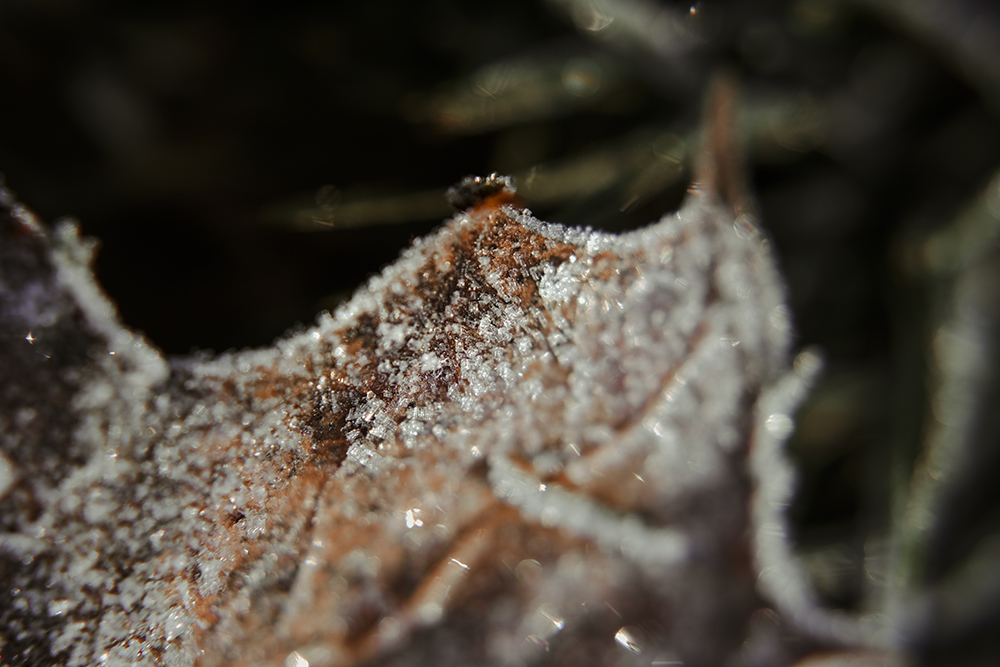 Rather challenging about this period is balancing the need for both sun and hygge, the high energy, and the overload of creative ideas.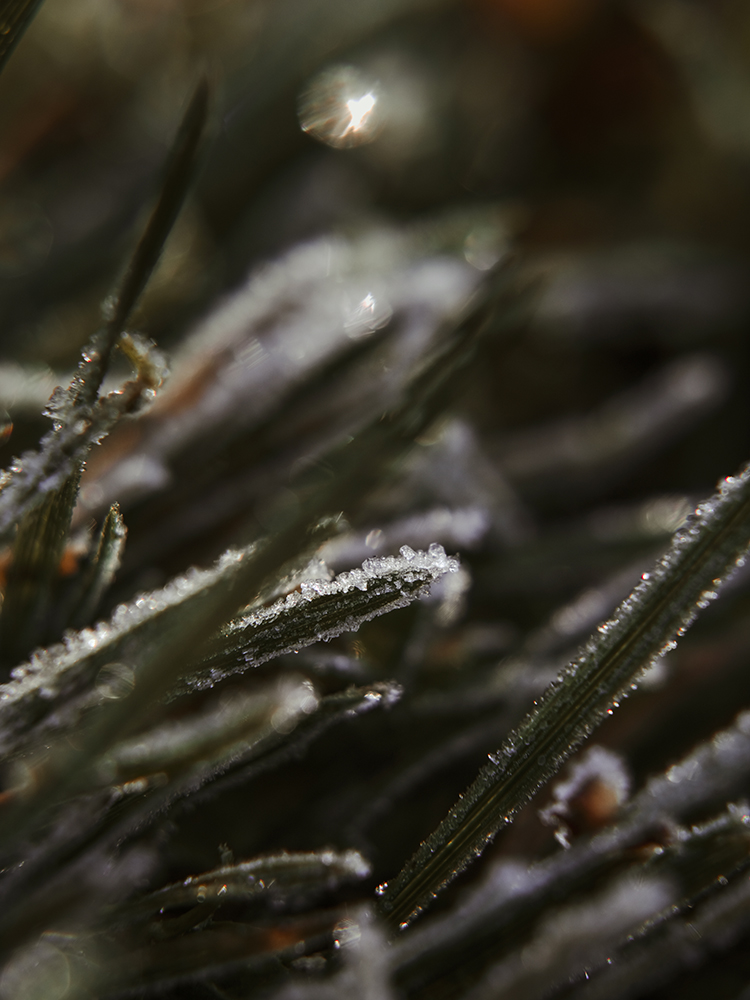 To get these shots, I used my Fujifilm XT-4, a 35mm 1.4 lens, and magnifiers to go macro. The leaves were just on our driveway being absolutely stunning in the bright sunlight. If the sun is too bright or you prefer less contrast, you can use a mirror or reflector to bounce some light into the shadows.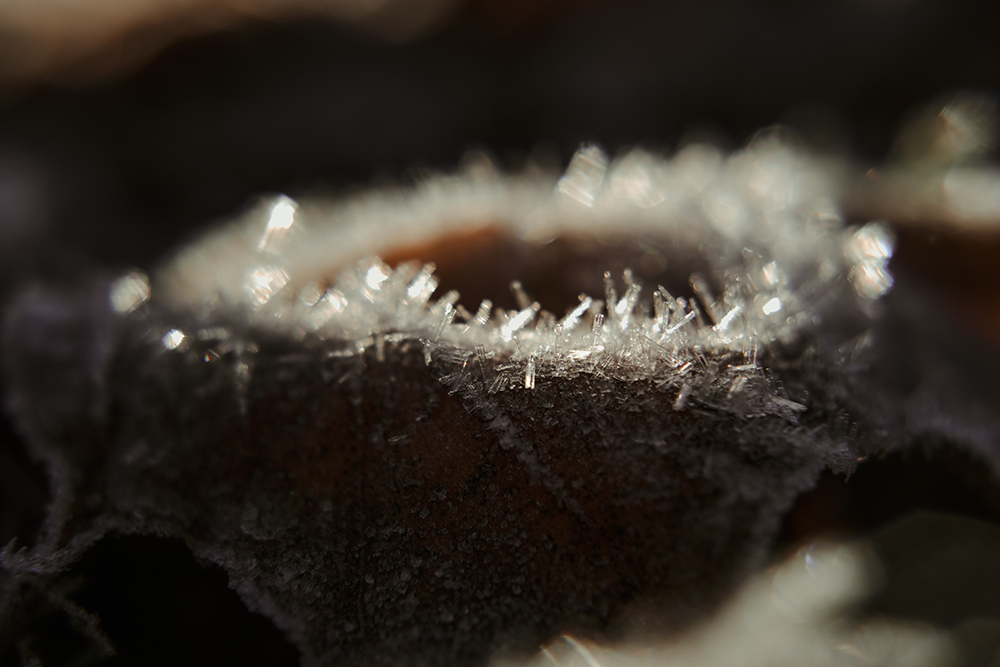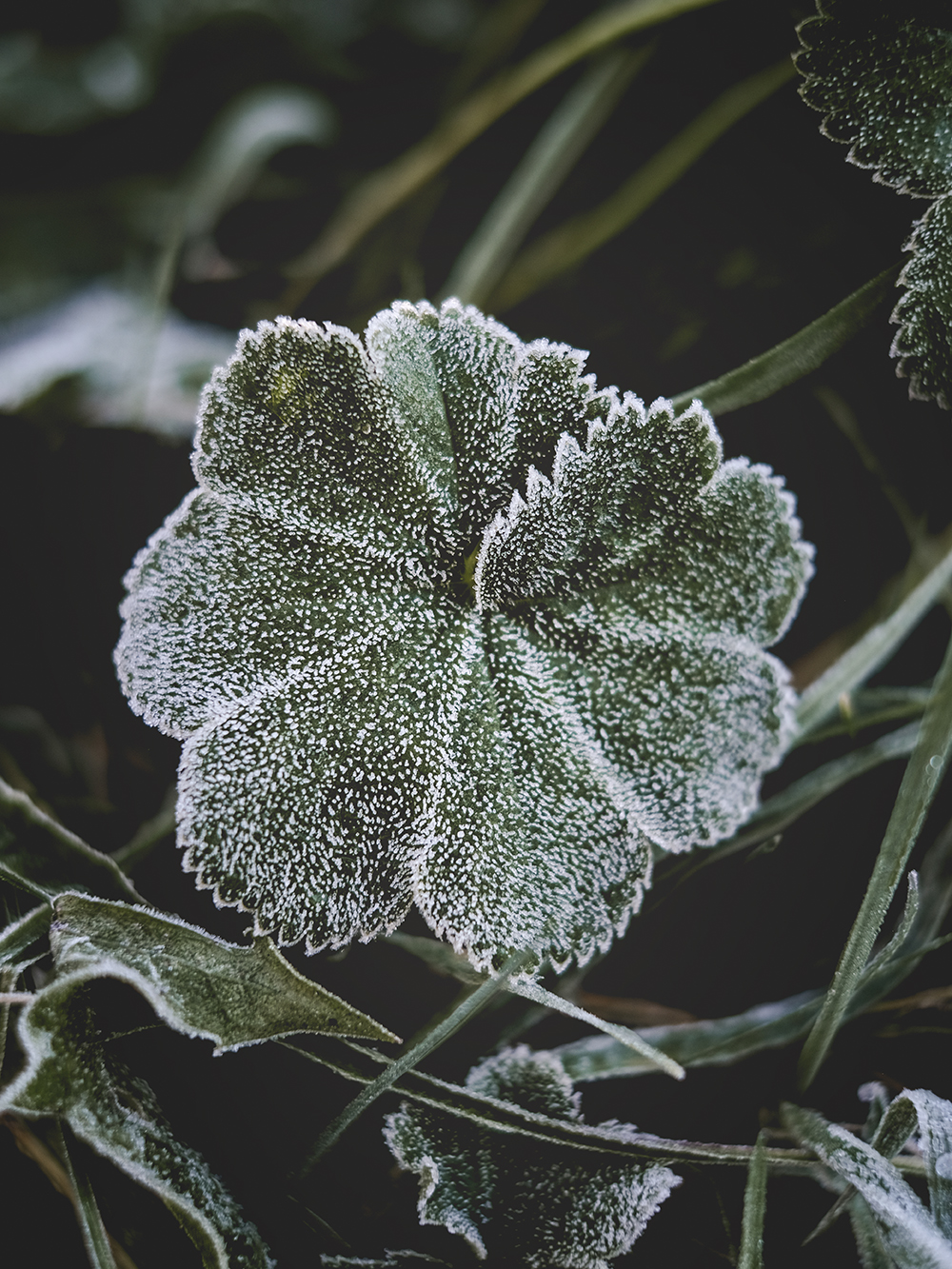 For now, nature's diamonds still melt in the autumn sun and the restless wind quickly blows the leaves dry again.