Cabincore book inspiration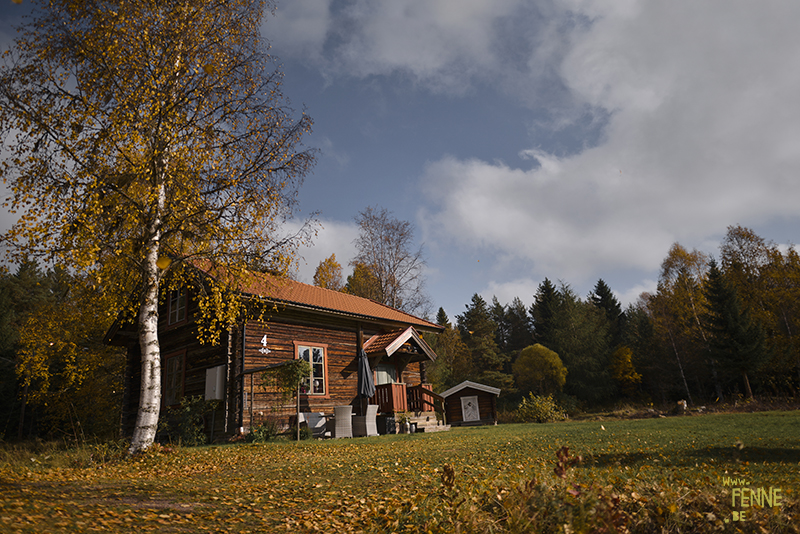 It's getting colder outside and the short days can feel like an abrupt transition after a wonderful summer. Summer is the season of promise. Of the feeling of endlessness. Of being carefree and lazy. When the new season arrives and temperatures drop, it might confront us with the passing of time. Another summer is gone. Has it been what we've been dreaming about?
The air starts to smell like fallen leaves and wet wood. Rain forms large puddles and we hide inside for warmth. Large clouds can feel heavy on our moods that can feel like a weather forecast on their own. Outside, the yellow and red leaves dance around in the autumn wind while inside it's nice and warm under a cozy blanket- and a book. This season is perfect for reading, isn't it?
Under that heavy blanket, some long for summer holidays, while others dream of cabins in the woods far away from our busy society. A place quiet and simple. A place to read and dream by the fireplace.
Perhaps you have a fireplace or even a cabin in the woods somewhere. Maybe you have planned a weekend away from the city or perhaps you just want to manifest some cabin vibes into your life. To amplify the cabin atmosphere, I've listed some books that I think would be a great match. A bit like a playlist for slow times but with words and images.
Words and thoughts:
1/ Walden by Henry David Thoreau. Originally published in 1854.
"I went to the woods because I wished to live deliberately, to front only the essential facts of life, and see if I could not learn what it had to teach, and not, when I came to die, discover that I had not lived."
I read Walden when I spent my 62 days in solitude in a cabin in Sweden for a book project. While being writing in 1854, which might look like the stone age to some, it still manages to feel extremely relevant in many different ways. This book not only presents us the experiment of living off the grid, of distancing oneself (partly) from society, one of the fantastic features of this book is its writing style full of unusual words and well-considered lines.
2/ Into the wild by Jon Krakauer. 1996
Have you seen the movie? It's one of my favorites and I can't believe it's already from 2007! It's one of those movies that I've seen several times and it had a big impact on me. It was probably the drive of the main character that I could identify with. The book, I only found later, but I find it a great addition to the story of Christopher McCandless. Through the words of Krakauer, some motivations become more clear, some inspirations (like Thoreau) get their meaning, and related stories of people vanishing into the wilderness are told. This book is probably rather an insight into the adventurer's mind than a straightforward biography- something I really appreciate.
3/ Solitude: In Pursuit of a Singular Life in a Crowded World by Michael Harris.
We often read/watch stories of adventurers, outdoorsmen, or perhaps even what many would describe as social outcasts. Spending time alone, in solitude is not the norm. More so, it's considered crazy and scary by a lot. In this book, Michael Harris explores through experiments and research what the impact of solitude can be on us, humans.

4/ The Little Book of Hygge: The Danish Way to Live Well by Meik Wiking.
No better time to start reading about hygge than autumn! Without being too simplistic, Meik Wiking has a fun and light writing style that guides us through the different aspects of hygge and the Danish approach to coziness and tackling winter blues.

Cabin inspiration:
1/ Vackert med vintage by Susanna Zacke and Sania Hedengren.
This is an older book that I found several years ago while traveling through Sweden. I think it captures in a lovely way the Swedish approach to cabins and summer houses. Swedish interiors are well known for their clean lines and a colorful kind of minimalism, but this magazine-style decorating is something you won't find in the countryside. Perhaps Stockholm flats or houses are modern and cool, but it's in the countryside where people escape everything urban that the Swedes have their family treasures. Old wooden houses are often passed along in the family for many generations and cherished for their memories. Many cottages don't even have toilets or running water, but they are the doorway to the romantic idea of a simple life.
4/ Off the Grid: Houses for Escape by Dominic Bradbury

5/ Cabin Porn: Inside by Zach Klein

6/ Building With Logs (Legacy Edition): A Classic Manual On Building Log Cabins, Shelters, Shacks, Lookouts, and Cabin Furniture For Forest Life by US. Forest Service.

Food & craft:
1/ Edible Mushrooms: Safe to Pick, Good to Eat by Barbro Forsberg.

2/ SOCKS FROM AROUND NORWAY: Over 40 Traditional Knitting Patterns Inspired by Norwegian Folk-Art Collections by Nina Granlund Saether.

3/ LeatherWorks: Traditional Craft for Modern Living by Otis Ingrams.

Fiction & comics:
1/ The Famous Five Collection by Enid Blyton.
I've written by the famous five before, but I think they deserve a spot here. Nope, they are not woke, not politically or pedagogical correct- but what the heck- they are such fun adventure stories to read if you get excited by shipwrecks, smugglers, and treasures.

2/ Wolven by Ward Zwart.
Wolven is a graphic novel set in 1995 in a rural town called Hazenberg where we are introduced to several characters through magnificent pencil drawings that draw us into a gloomy world.

3/ Sukkwan Island by Ugo Bienvenu.
On the flip side of the romantic cabin visions, we find the stories where things go wrong. The story of this book in which a father and his son move into a remote cabin in Alaska was first published as a regular book and later adapted into this graphic novel. This book is confronting and sometimes you'd like to scream to the characters while at the same time it keeps you turning the pages with its strong illustrations and nature scenes. After reading some book reviews, I think a graphic novel can deliver a story in a more digestible way than a book or movie would do.