Vegan raspberry cheesecake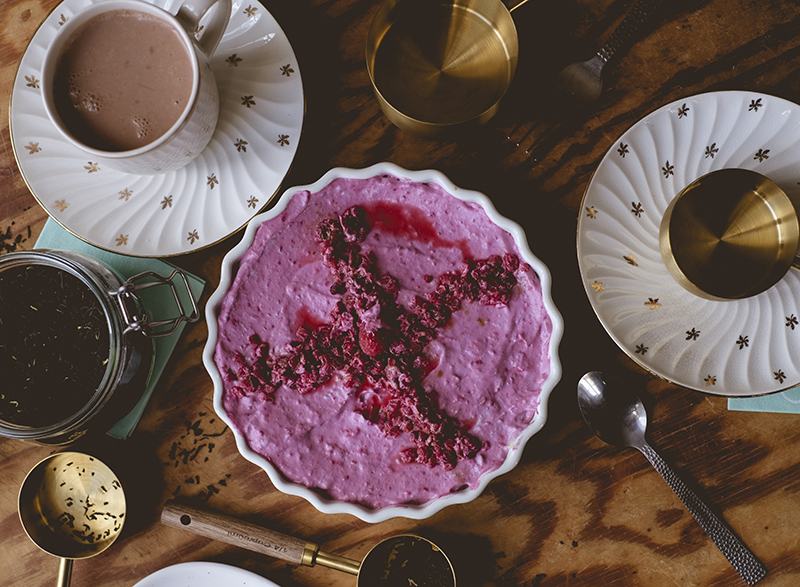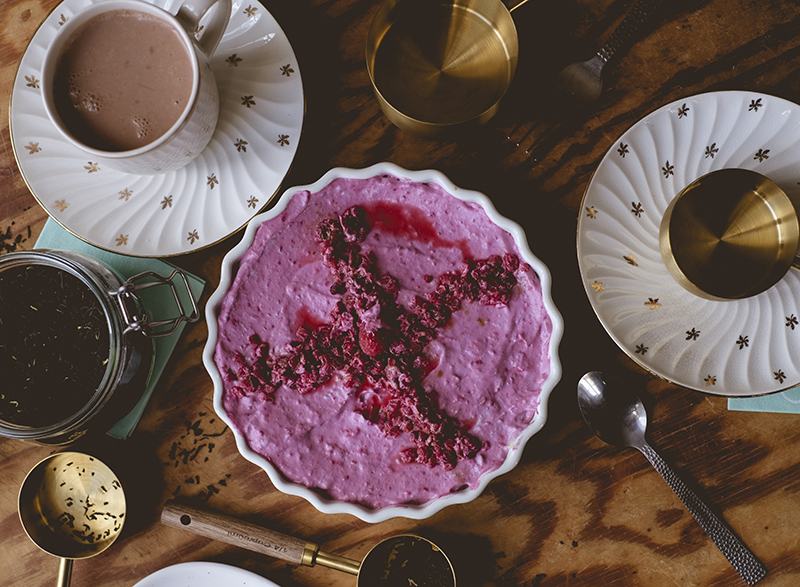 The sun was out, shining happily through our kitchen, and filling the air with spring joy. It inspired Joeri to already bring the taste of summer into our Fika. That first bite caused an explosion to my taste buds- and WOW memories of summer parties and picking fruit in our garden immediately popped up in my mind. These early spring days look a lot warmer than they are (we got snow after all), but I sure hope that Joeri will make this one again on one of those hot summer days. Because it's raw food, you keep it in the fridge, which makes it super refreshing.
Ingredients
Filling:
1 cup raw cashews, soaked for at least 4 hours if you do not have a high-powered blender
½ cup water
2 tbsp agave or honey to taste
2 tbsp lemon juice, or more if needed
Frozen raspberries
Crust:
1 tbsp coconut oil
4-5 Medjool dates
1/2 cup of almonds
1/2 cup of hazelnuts
Preparations
Blend the almonds and hazelnuts fine in a highspeed blender, Deseed the dates and melt the coconut oil. Once the nuts are fine add the dates and coconut oil and blend into a paste. Spread the paste in a 20cm round cake tin. The crust should be around 1 cm thick.
For the filling blend the cashews, water, sweetener, and lemon juice into a thick paste. Spread half of the paste in the cake tin for the white layer. Add raspberries to taste and color to the remaining paste and blend into a smooth consistency for the second layer. Chill at least 2 hours, during which time it firms up.
Enjoy!