Fujifilm night photography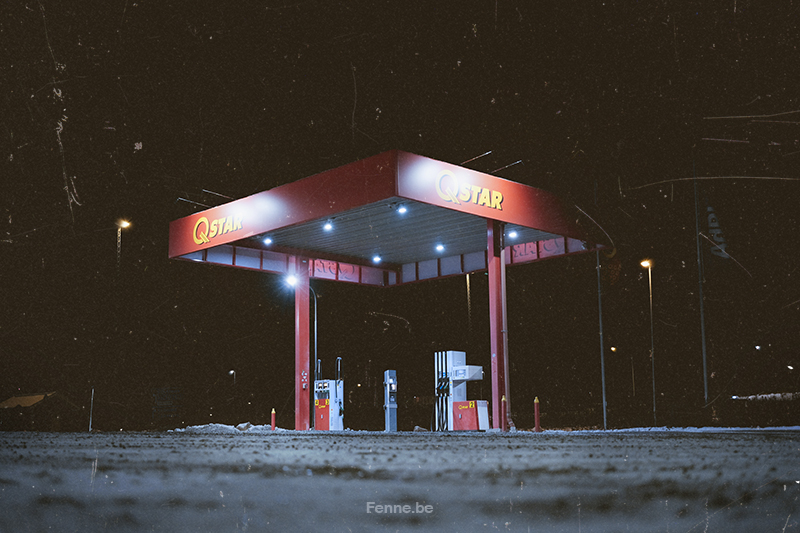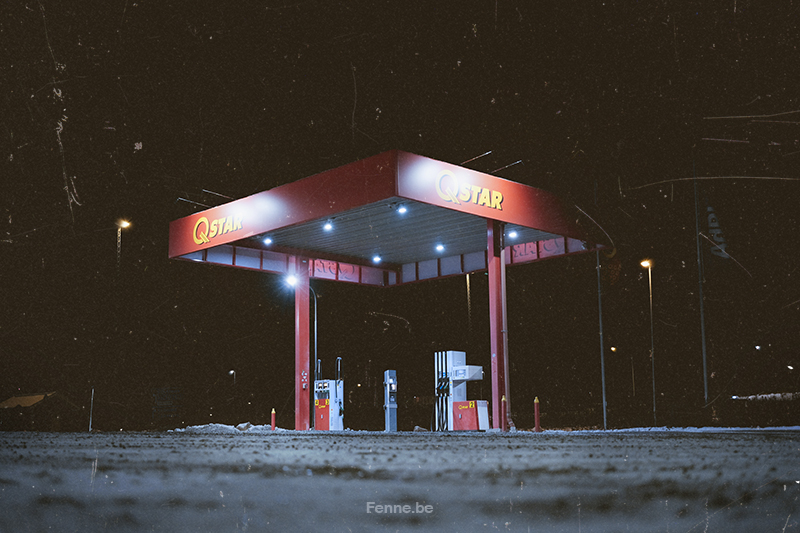 How could I not think about this sooner? It's been ages since I last photographed the Swedish winter darkness. And dark it is. It is heavy and all around. It's probably the darkest winter we've experienced since moving up north. And while short days with only a few hours of daylight sound like the biggest challenge, the absence of sunlight during those grey days, makes us struggle the most.
When I heard fellow photographer Teemu Jarvinen talking about how much he loves night photography in fog and rain, it sparked my curiosity to go out too and test the Fujifilm xt4 at night, mostly seeking for its limits to shoot handheld.
While Teemu had shared some super cool work featuring big cities like Tokyo, full of light and movement, I am kinda stuck in a dark village with 2 streetlights (one for every crossing). So what could we do?
We made two big cups of tea, put on warm coats (both us and the dogs), and went on a quest for light in the darkness. Not with that much luck though. The villages here are rather dark after closing time and there is barely any neon. On the streets, you barely see any people, perhaps a car now and then. We were tempted to drive to Stockholm but thought that perhaps the restriction of our area in the countryside, might be interesting as a challenge. Instead of looking for neon and life, we looked for places that look forgotten and abandoned. Small island of characterless light almost swallowed by winter darkness.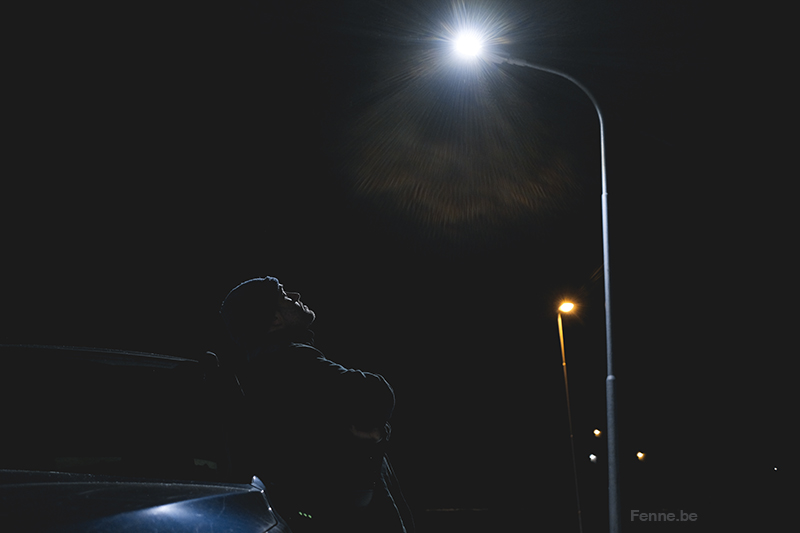 The image above and below are two sides from the same spot.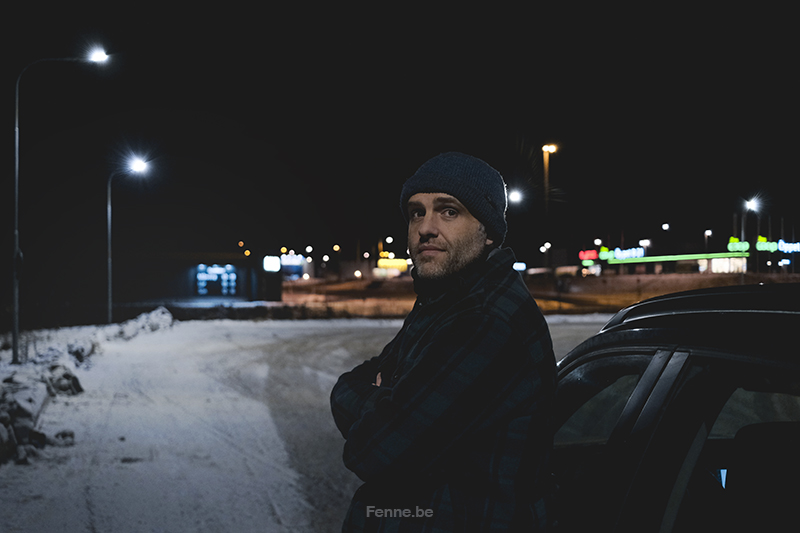 The gas stations quickly became our favorites as the bright colors stand out and show a nice contrast with the bright white light underneath.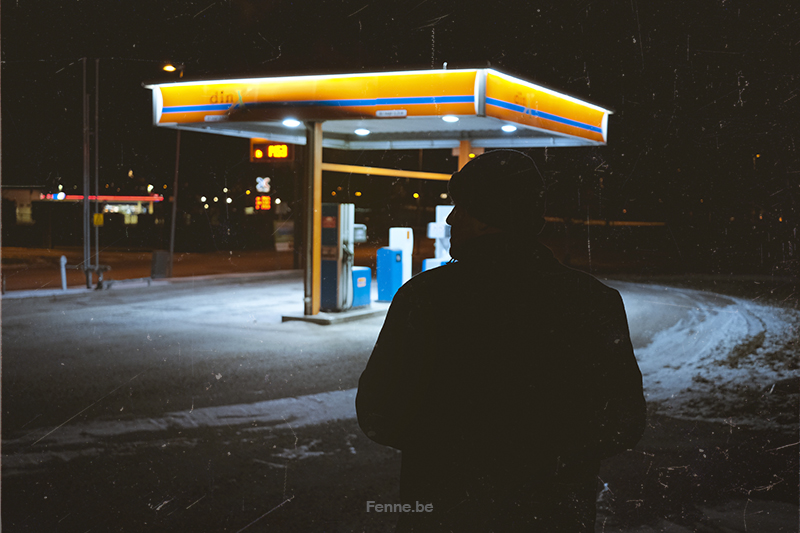 I was really surprised how nice it was to shoot with the fuji and that it kept working despite the cold. We didn't use a tripod once. You could absolutely use one, especially to get a bit more effect from the lights with a smaller aperture, but we wanted to move fast, play, shoot at all the limits, and see if we still like an image shot at ISO 3200, for example.