Wednesday Wanderings (17)
Under a blue sky, the water levels are rising everywhere around us. Snow and ice from a long and cold winter melts into creeks and rivers, all the way back to the lakes.
We keep a close watch on the lake as ducks can now swim where once our garden started.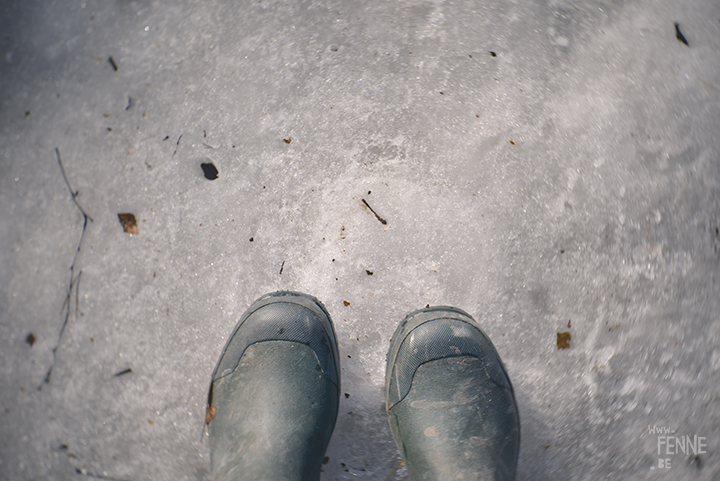 It looks like most of the lake has melted but when you step in the water, there is still a thick and strong layer of winter's ice underneath.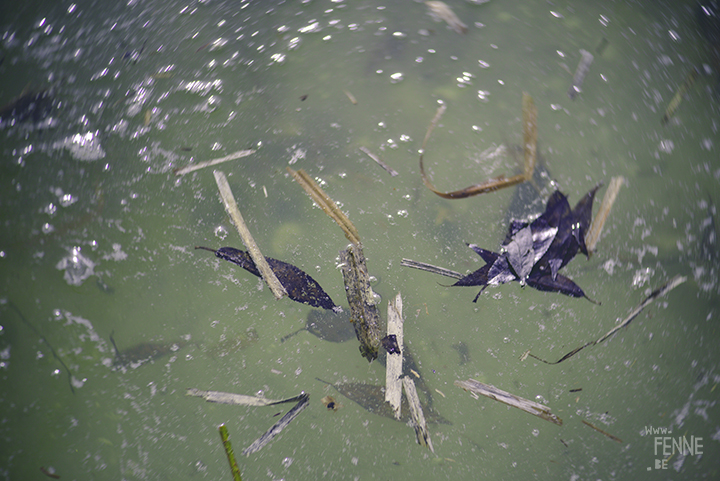 This is supposed to be our path to the lake 🙂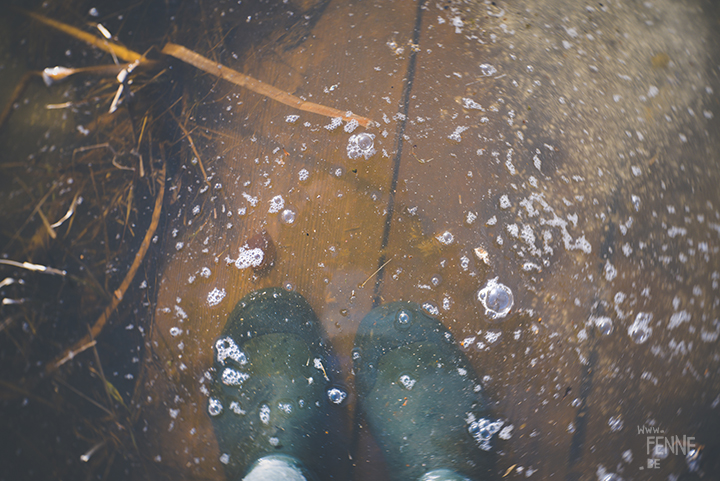 And we even got a little stream in our garden: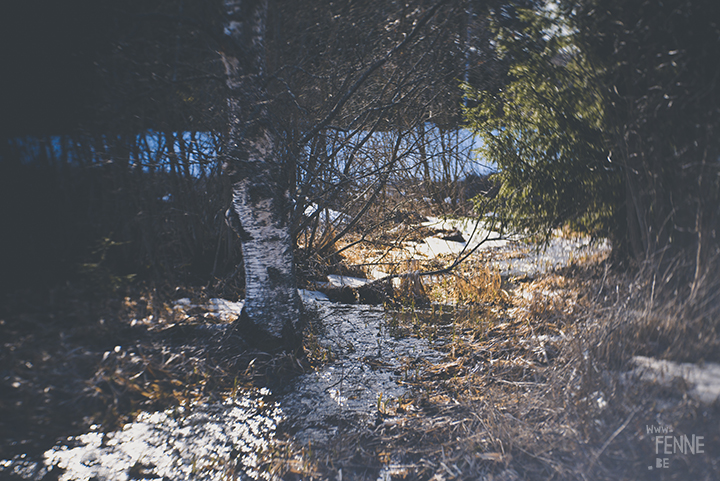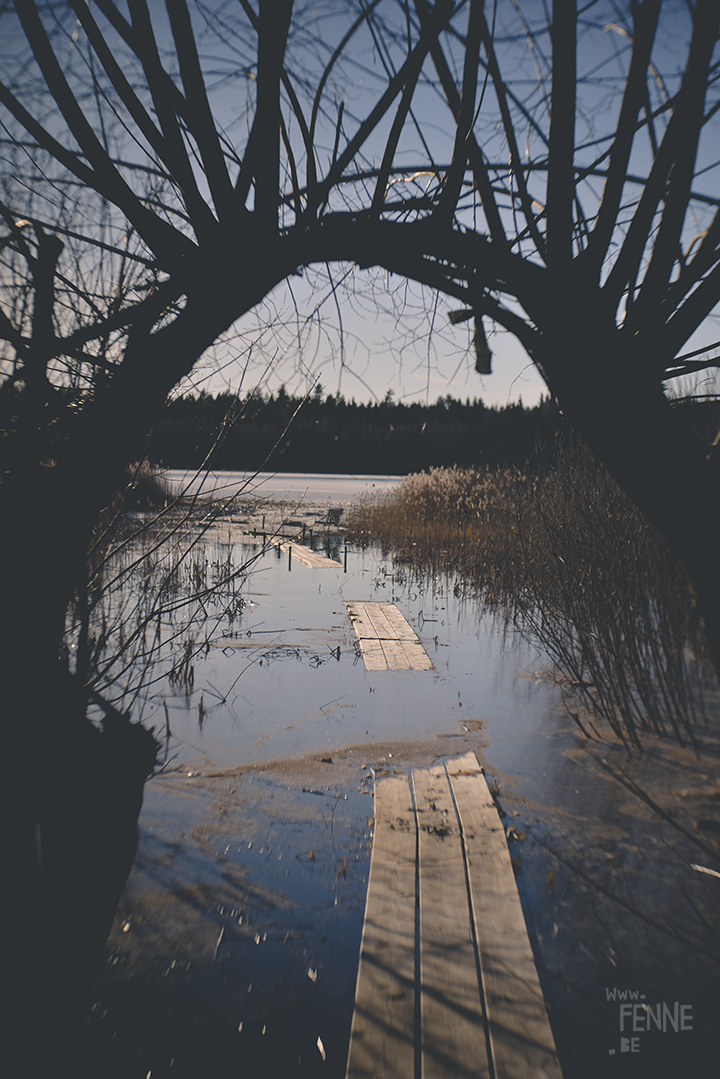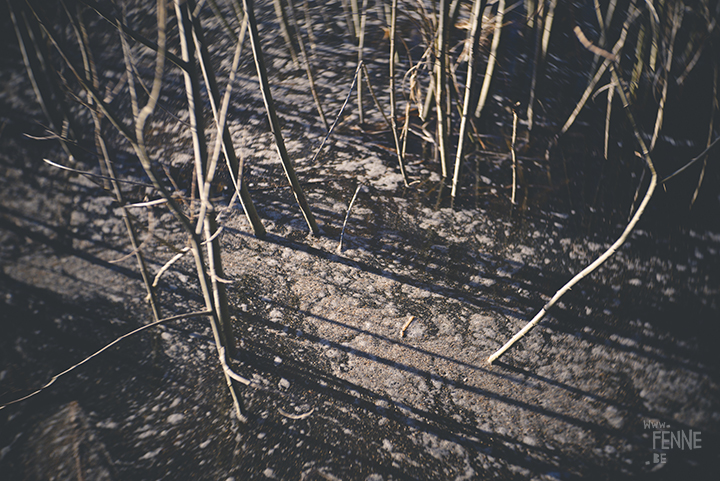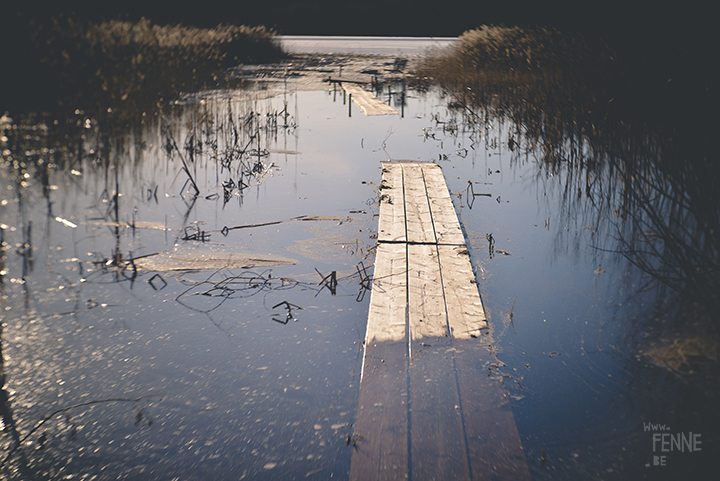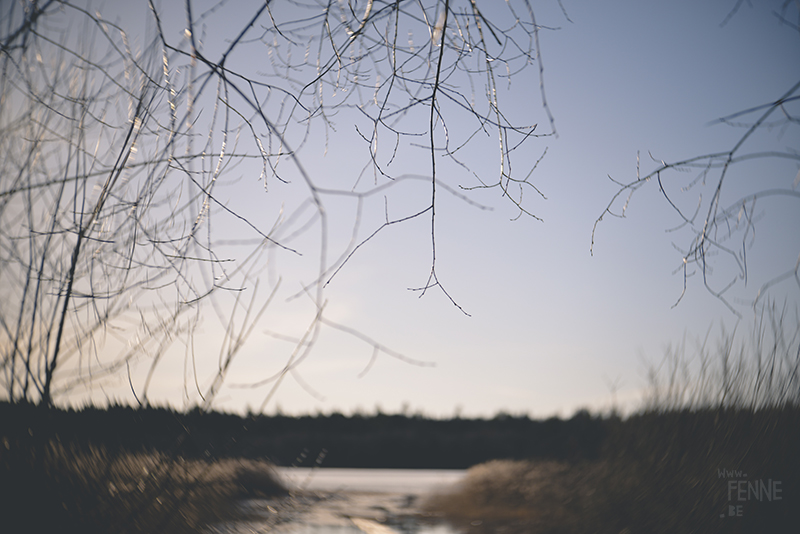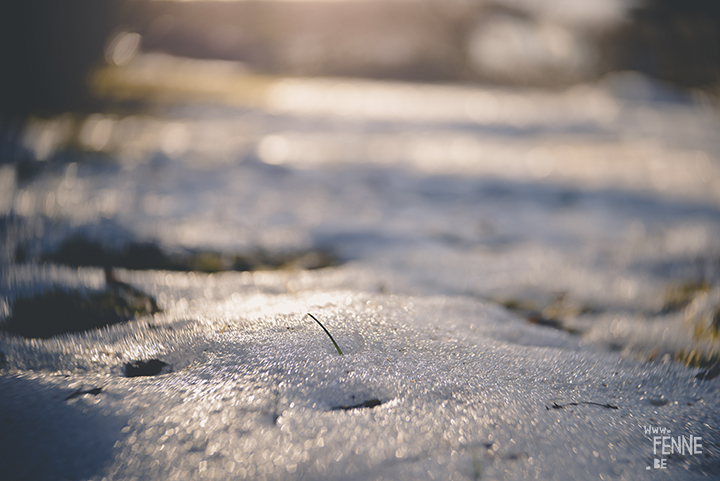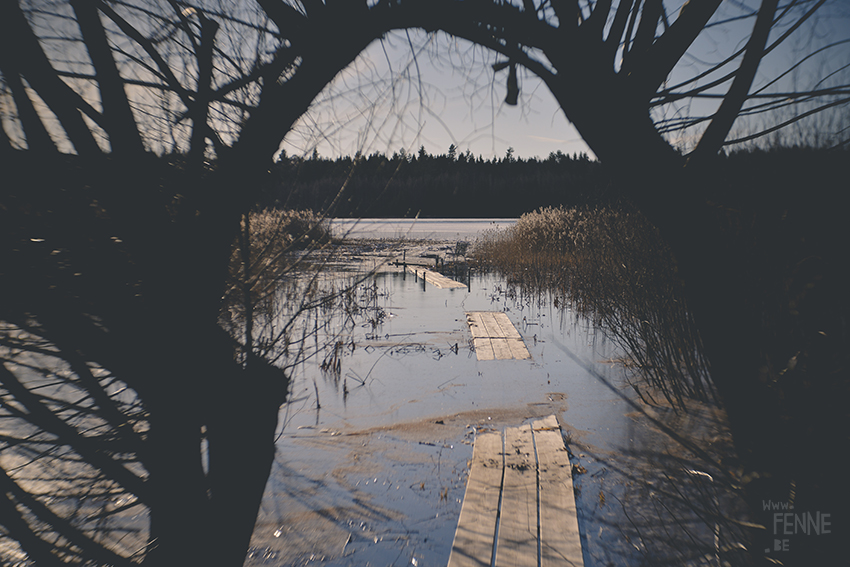 Now the sun has melted all the snow and ice from the roads, we can also get our bikes out again and go for a run with Mogwai and Oona. And they absolutely love it! They are so happy that finally we can go a bit faster and a bit further.