Work in progress: Ants for printmaking experiments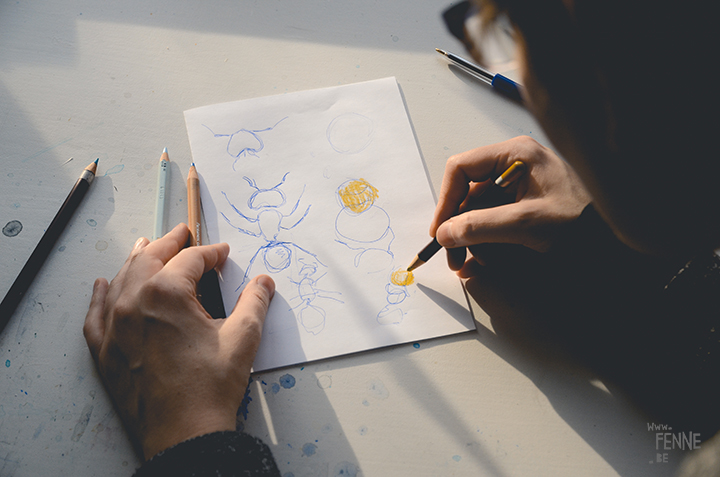 I really disliked the soft lino material when I first tried it. It did everything I didn't want :-). But the second attempt went a lot better.
Yes, it was easy to cut but it was also very elastic, it stretches under my press and the little details didn't come out as I wanted. Two options: throwing it all away or try something different.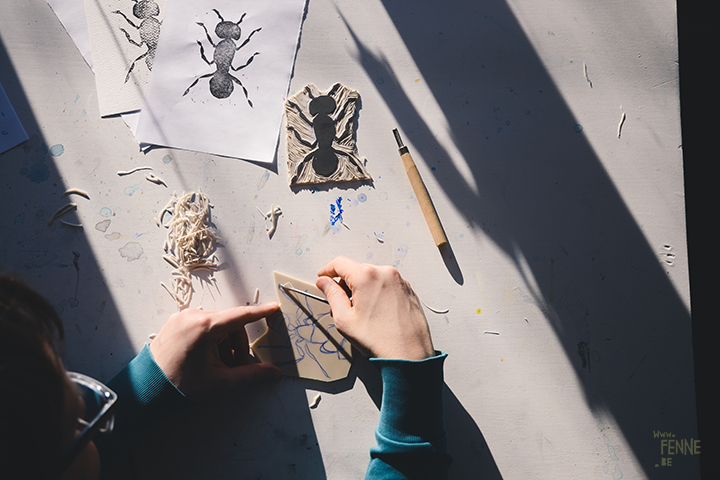 So now I try to approach it as making stamps and small pieces that I can combine. Even the water-based ink that seemed so weird in the beginning is perfect for little projects like this.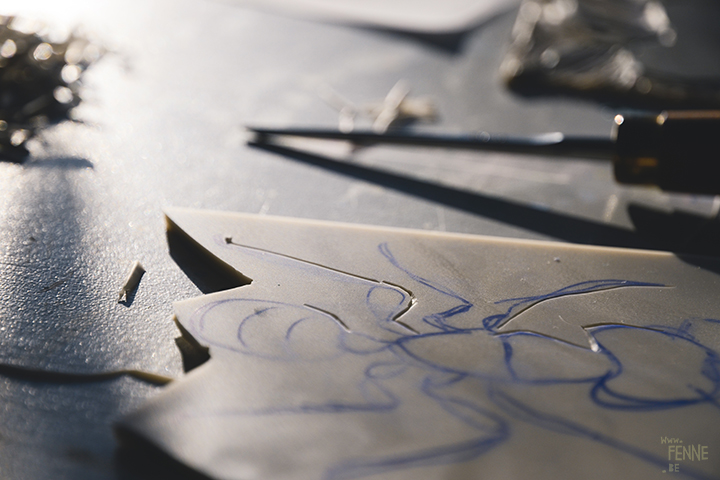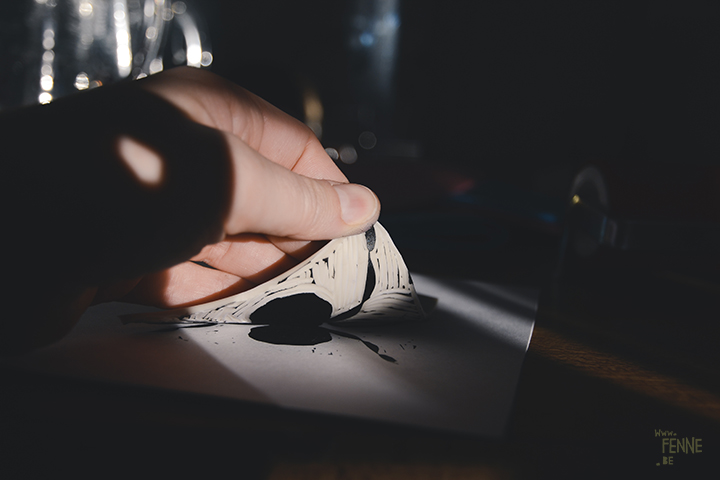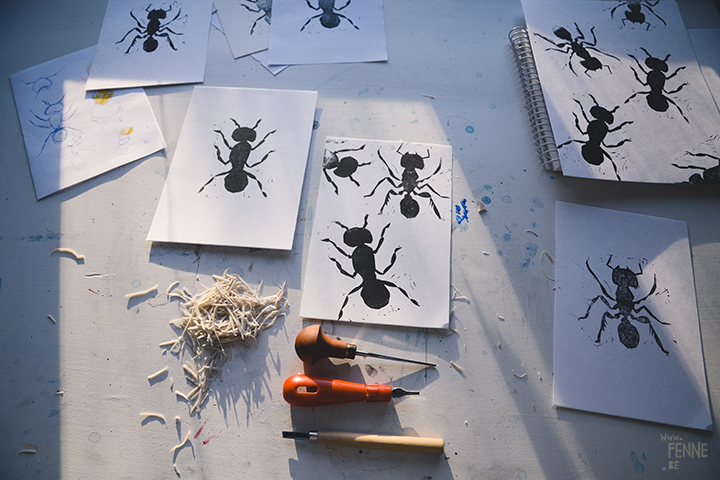 And now the sun is out and shining happily the spring vibes into my workspace, it feels just perfect to sit here and work.