New paint, pencils and neocolors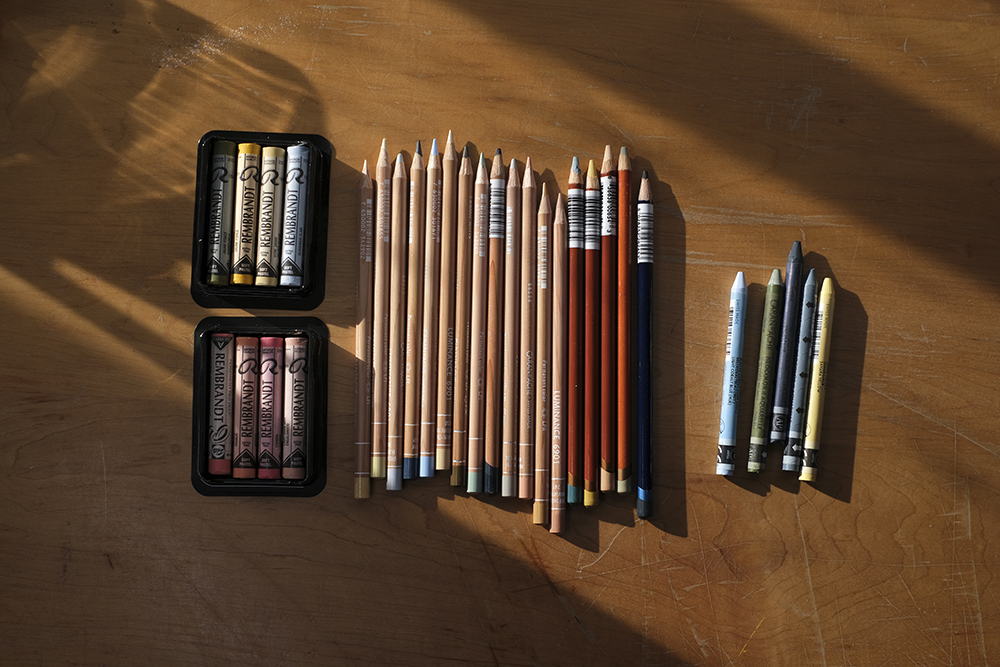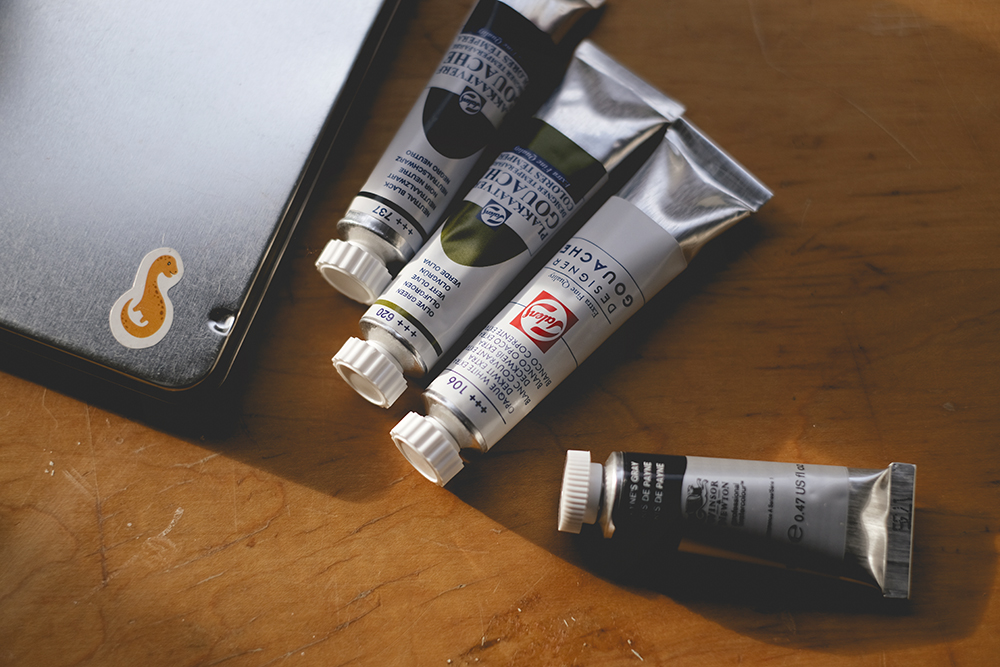 Finally, after almost a year, I could revisit some art stores!
Up north, we have some hobby shops and home interior/building stores that sell a few things like paint or basic markers, but since even these shops are a 50-minute drive, I mostly buy online. It's less fun, it doesn't spark extra inspiration, and there is little joy in searching for the right pencil or the perfect paper.
I simply love looking at displays full of markers, pencils, or pastels. Racks full of paint and sketchbook corners. Even all the tools I have never used.
And in shops, you can often see paint samples or test a pencil to get the right color.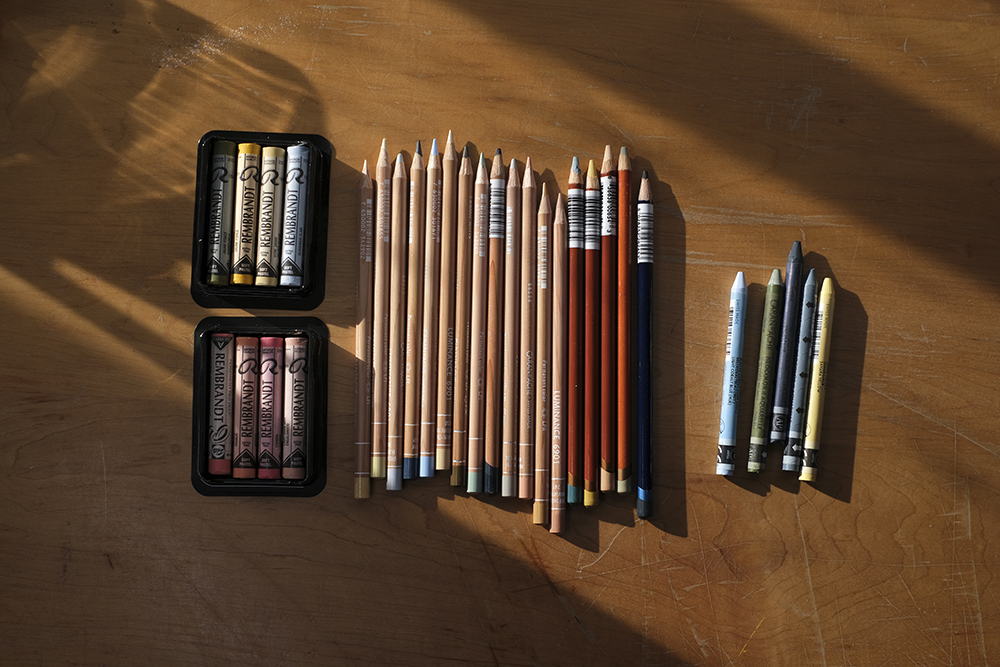 This time, my mission was to get pencils in soft, muted tones, a few pastels, and neocolors.
The pencils were definitely the easiest to choose. I knew what I needed to be complementary to what I already had and almost all colors were available in the store (one I got a few days later).
Getting the neocolors was challenging. They didn't have that many colors available, and I always find it hard to imagine what they would look like when water is added. I have experienced that some turn super bright and that simply doesn't work for me.
But picking the pastels took me the most time. There were different brands and SO MANY COLORS! Heavenly! I already had some blues, but noticed that I didn't use them very often as they are quite dark. That's why I quickly went for a light blue. I also settled rather fast for the olive one. Not too bright,  not too dark. Yellows I find super tricky- I'm definitely not a yellow person, but a few brighter/warmer details might be nice, I thought. The original plan was to pick one pink. Just one. It's a color that I rarely use, and often dislike. So it was a surprise that I had the hardest time limiting my choice to 4 pastels. I went for a bright pink, an orange with a hint of pink, a dusty rose one that matched the subtle tones of the pencils that I got, and a coral-colored pink. I liked them so much that I looked for similar colors in the neocolors but all the pretty pinks were gone.
View this post on Instagram
Since I've been focussing on working with gouache paint, I added: black, white, and olive green.
The olive green got a pan-version right away and the paint took it surprisingly easy. No cracks, and super smooth paint. Perfect! (here you can read more about gouache in pans)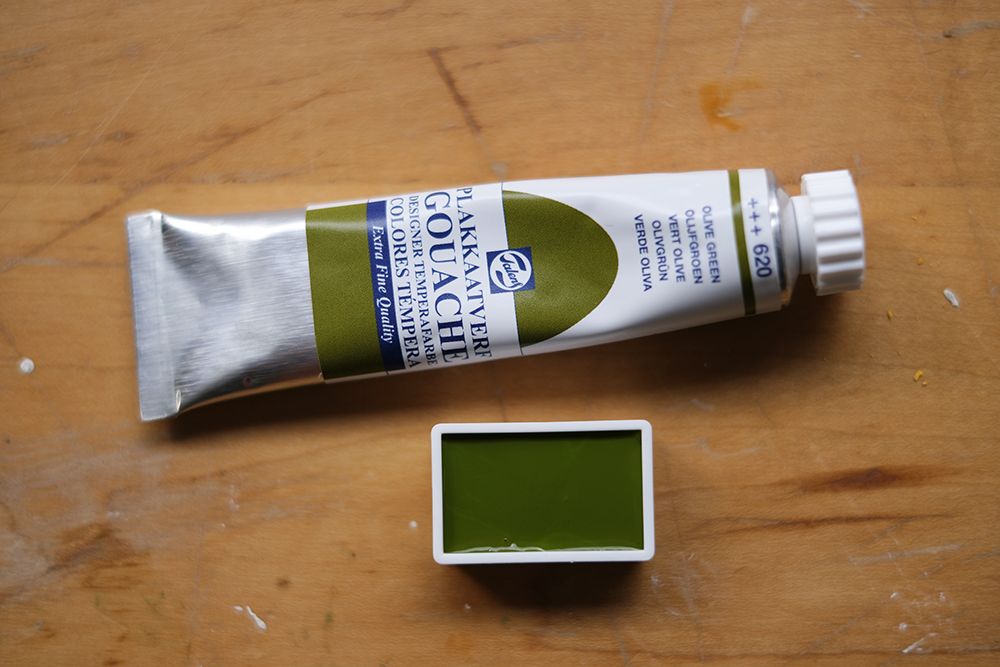 As I mentioned in another pencil-testing-post, I was hoping to be able to test the Derwent drawing pencils as I had no experience with them, and online, I could only get a large box- which is silly if they are not my thing.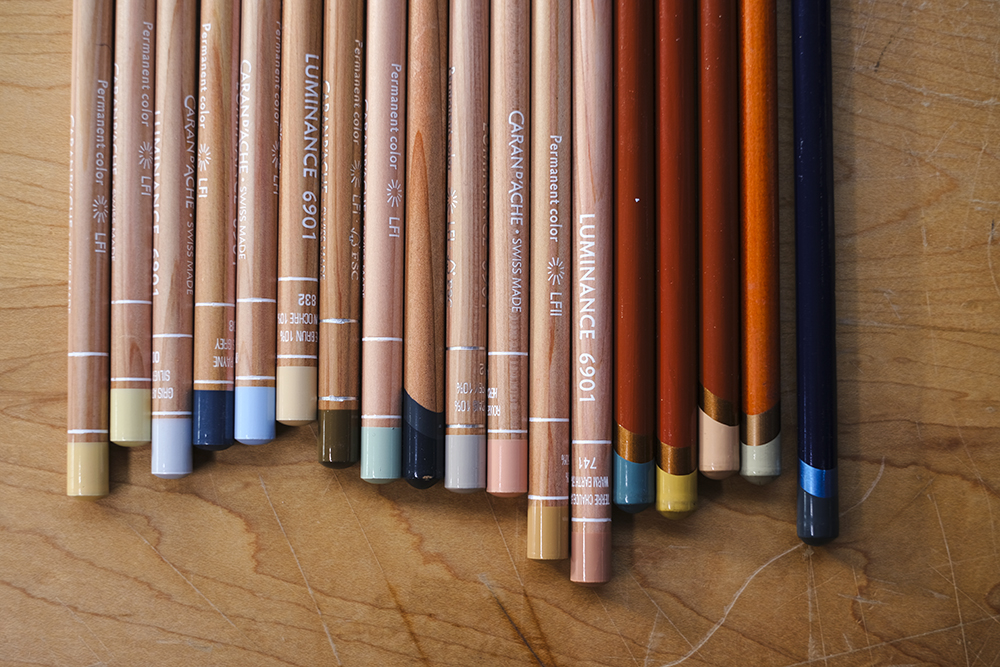 Ah, satisfaction 🙂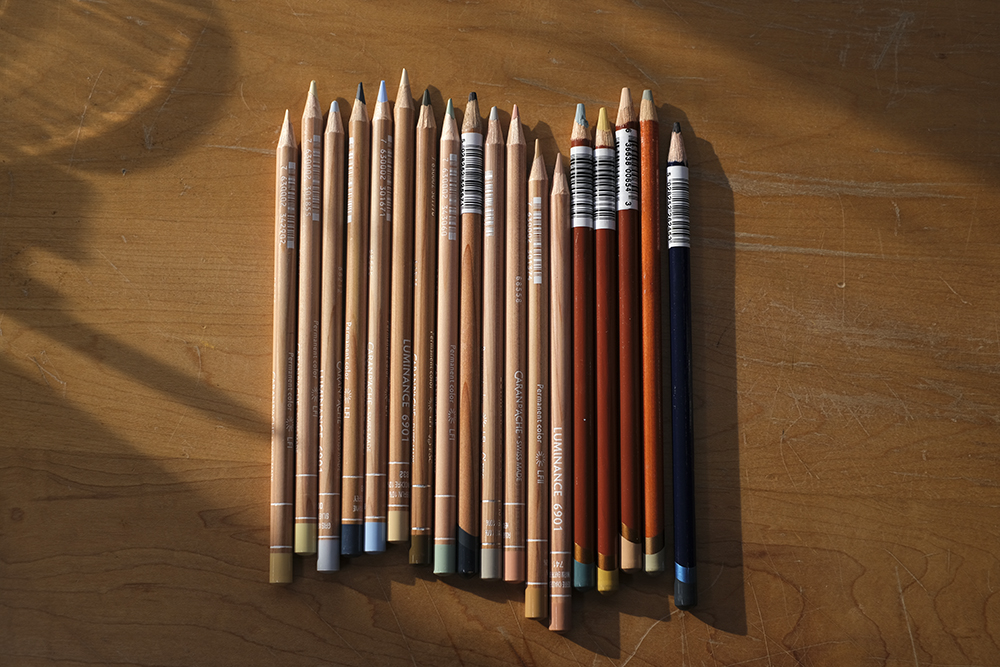 View this post on Instagram
View this post on Instagram