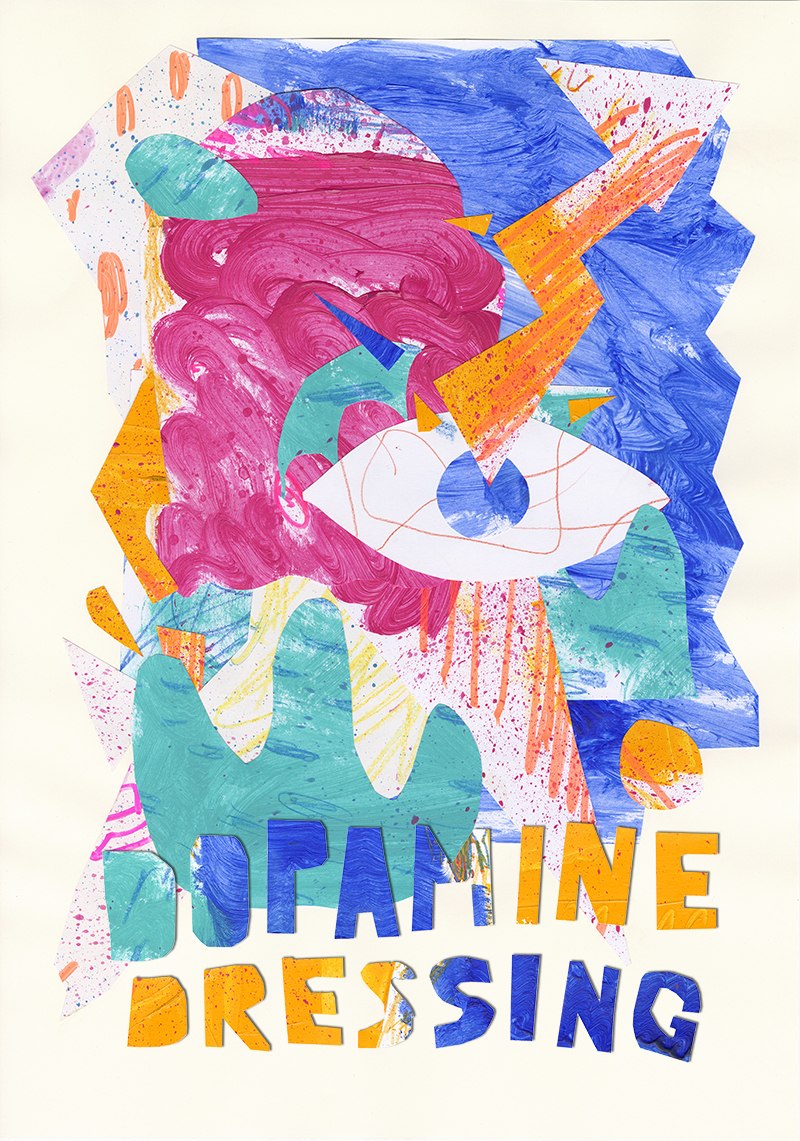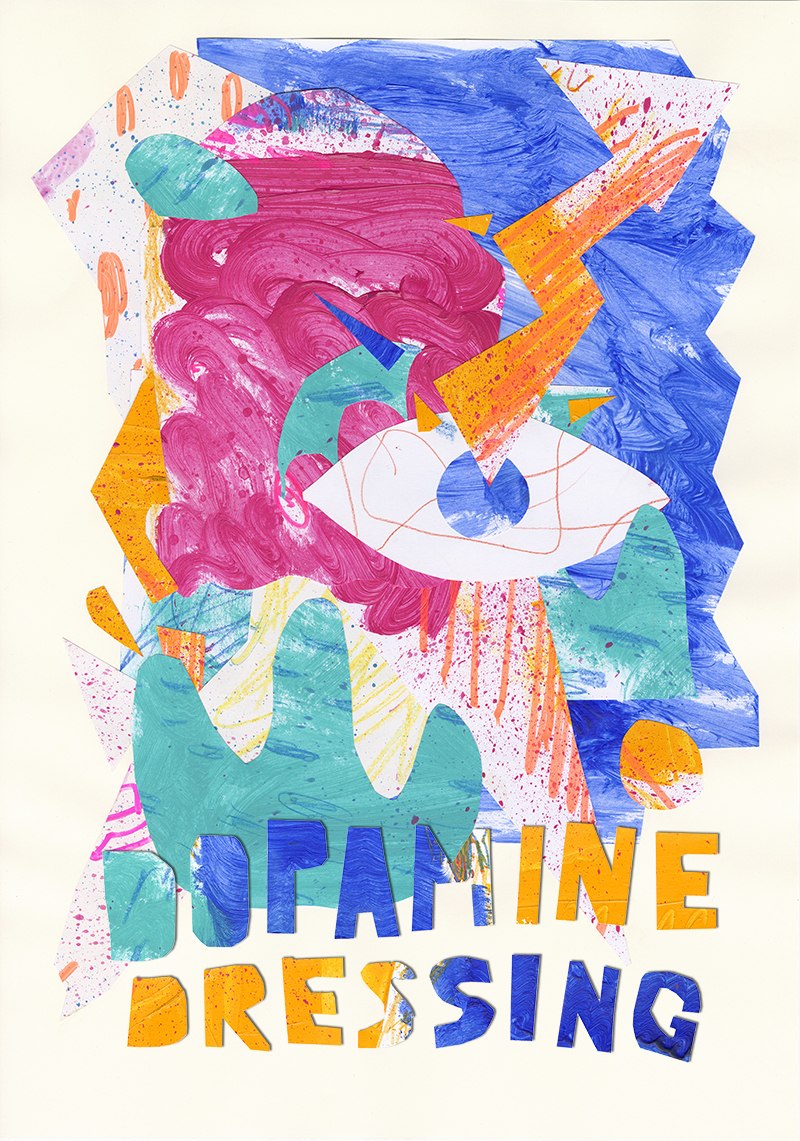 You can't imagine how thrilled I was to come across 'Dopamine Dressing' after some seasons of dog poo and cat vomit colors. Sure some soft neutrals can be nice, but I can't believe anyone fits the morning-sick-dog-color or oops-that-didn't-digest-shades…
There might not have been a time to have less reason to put time into an outfit than since covid + not seen anyone in a long time, but weirdly enough, I do pay more attention to what I wear, the maintenance of my clothes, and the effect of what I wear on my mood.
90% of fabrics and cuts sold as woman's clothing aren't suited for a life in the woods or hiking with 3 mud-loving dogs, but I don't want to be found dead in the dowdy local style of black rags and Crocs either.
So like a devil in the holy water font, I will fight sliding down that slippery slope of uninspired frumpiness 😀
Red! Blue! Sequin! Velvet! Yellow!
But what is Dopamine Dressing?
–> Dopamine is a chemical that is released in the brain, that makes us feel good.
The idea behind dopamine dressing is that the clothes and colors that you wear will affect your mood.
From the outside in.
Feeling good about an outfit or how we look is often influenced by how others respond to us. Compliments boost our confidence and we might link our self-image to certain colors or styles. This effect is superficial and it puts the most emphasis on the social aspect. When we dress for others, to get compliments, or to fit a certain group, we lose our own voice and abandon our needs.
Dopamine Dressing, as I see it, works its magic from the inside out: materials, textures, and colors that provide a positive sensation and often have psychological associations or memories tied to them. For many people, bright and saturated colors are their happy colors, rather than neutrals or cool-toned colors, and that's why Dopamine Dressing became synonymous with flamboyant fashion, dopamine brights, fanatical fuchsia, and zippy neons. They are cool, but there are many ways to go DD.
Dress like a crayon, just because you can.
Soft, natural fabrics are my favorites, and 99% of the time I'd go for a shade of blue. Often Cobalt blue in summer and more Petrol or greyish blue in winter. Yellow and orange are colors I learned to love as they match blue so well. But last summer I had a red period, with days that I was dressed in bright red from head to toe.
At our Christmas party- just with friends- I dressed in a sparkly green sequin top with matching green make-up, trousers AND socks. In a way, it feels like the joy and fun we had as children when dressing up even though it's often just creating different combinations of clothes that I already have- and even that kind of novelty can enhance my mood.
Dopamine dressing will look different for everybody, but you might spot other fans of this approach from a mile away 🙂
Some colorful inspiration:
@ForeverYoursBetty
@TrinnyWoodall
@BerlinJesus