On the road in Sweden, Dalarna- Örebro- Karlstad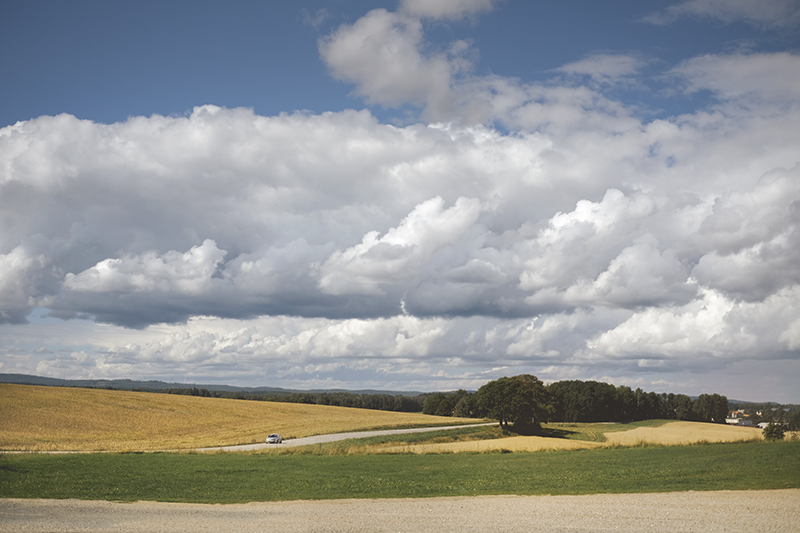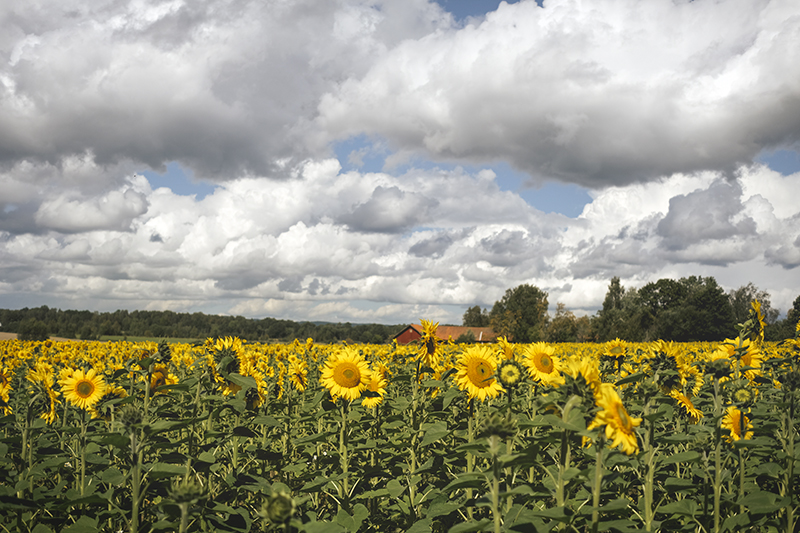 It was the sun who initiated this plan after a few days of rain so heavy that the lake took over a part of the garden, roads got severely damaged in our area and even some schools had to close. In only a few days, we got as much rain as we'd get in a month.
At first, the dream was to drive north- always north :-). The longing for the landscape of Lapland is strong but with autumn and winter just around the corner (yes it starts rather early up here), we chose to follow the sun. So south we went. From our home in Dalarna, we roughly drove a circle towards Örebro, Hjo, Karlstad, and then back home. And roughly as in we passed those cities and towns through the long and winding roads along countryside villages.
Initially, we wanted to go on a lighthouse-tour but a few days before leaving, a book that we ordered arrived: "Bilturer i Sverige" (road trips in Sweden) it is called and it shares tours across the whole of Sweden with mentions of nature reserves, churches, charming villages, a backup capital and other points of interest.
Wait, what? Backup capital?
Yeah…
Apparently, Sweden used to have a backup capital in case Stockholm would be under attack. A fort was built in Karlsborg in 1819 after Sweden lost Finland in 1809 and its location by the sea made Stockholm more vulnerable to attacks from enemies. Too bad for us that on the day we wanted to visit, it was extremely busy- and both with covid and 3 active dogs (and one of them doesn't like business nor other dogs) it would just be a struggle from beginning to end. So we made a tour and put Karlsborg on our to-visit-list for another day.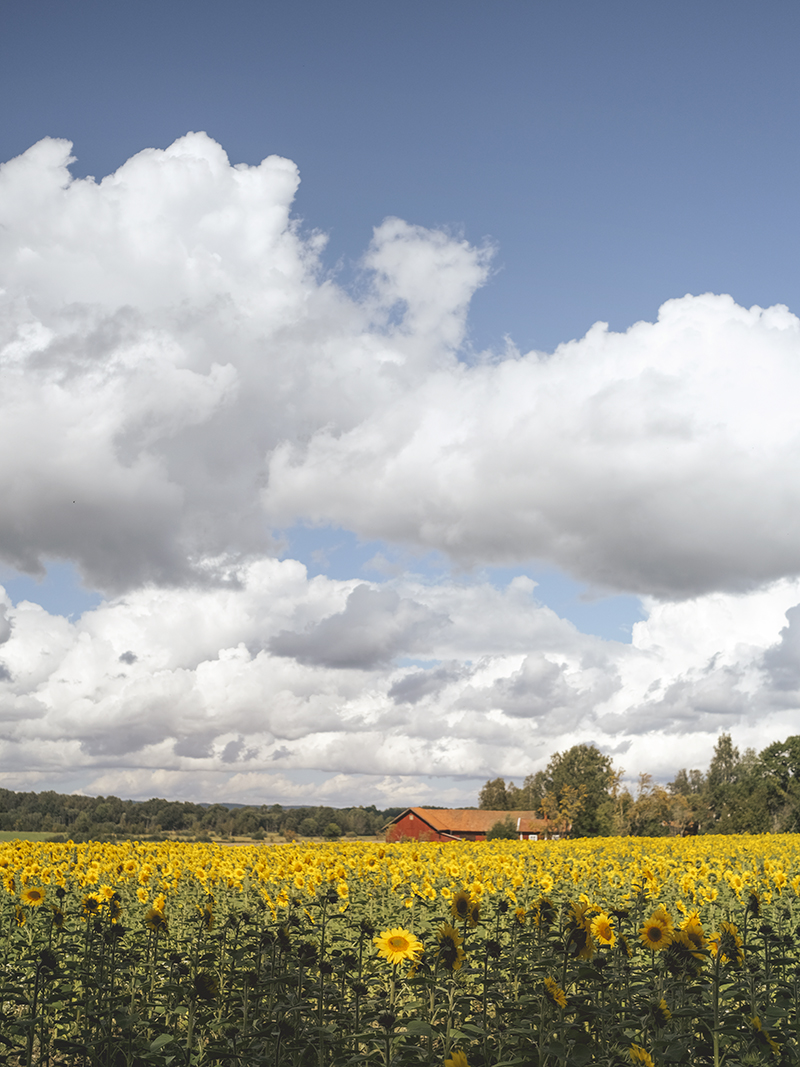 On our way between a pretty church with bright-colored flowers on many of the graves and a monastery ruin, we passed this magnificent field of sunflowers with expressive clouds as far as you could see. We just had to stop for a while and enjoy this overload of beauty. A little Van Gogh moment. Who wouldn't feel inspired to photograph or paint this, I wonder?
Closer to the monastery, the landscape changed even more. It shouldn't be a surprise that a large country like Sweden (450,295 km²) has a lot of variety despite having some kind of similar character throughout the whole country.
Where we live, the surroundings are mostly pine trees, birch, and lakes. The woods go on for miles and miles with small villages in between. There is a lot of forestry but not a lot of farming. As we drove south, we immediately notice when the landscape opens up around us and treats us to beautiful views of fields that meet the sky. We see farmers working their fields and the big machines driving slowly through the dust. The more south, the flatter the landscape will become. The more variety in trees too. After a while in our area, I miss the character and diversity of deciduous trees.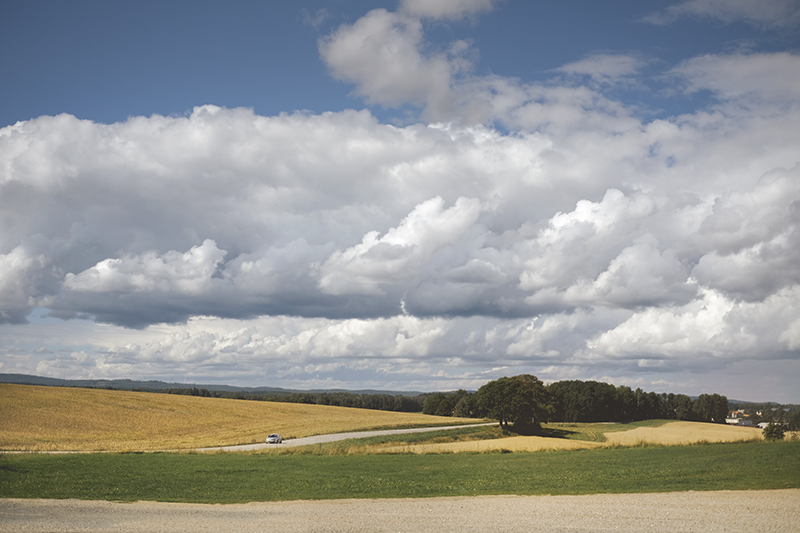 Hjo was a  picturesque place that stood out in several ways. The first thing that made me say: "stop the car!" was this house. Joeri decided to just drop me off so I could wander around for a bit, looking at pretty houses :-D. The place needs a bit of love and care but the details are extraordinary.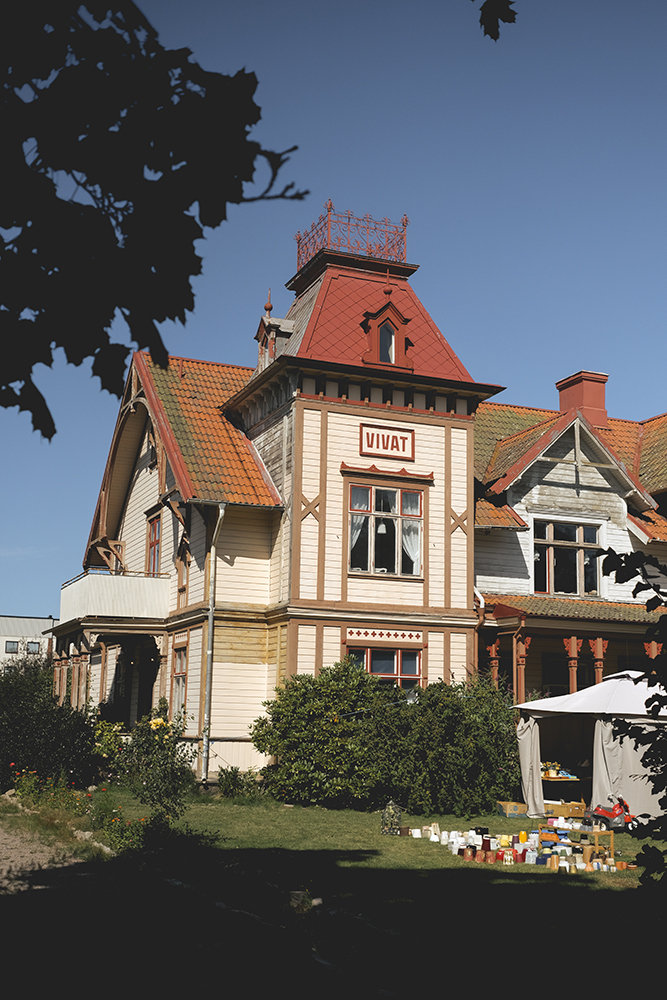 The next one that I spotted was this caramel-colored one and it surprised me that I found it so beautiful- most of the time I would go for Falu red, or maybe yellow but certainly no brown tints. But here I can imagine how graceful it might look in autumn and the construction and details are just something I haven't seen here before. (I saw several houses with the same floor plan/construction but so far I haven't found out the name of this style.)
Hjo is part of the tre trästäder (three wooden towns)a collaboration of towns that have been relatively spared of fires, leaving the structure almost the same as in medieval times. In 2013, Hjo celebrated the town's 600th anniversary!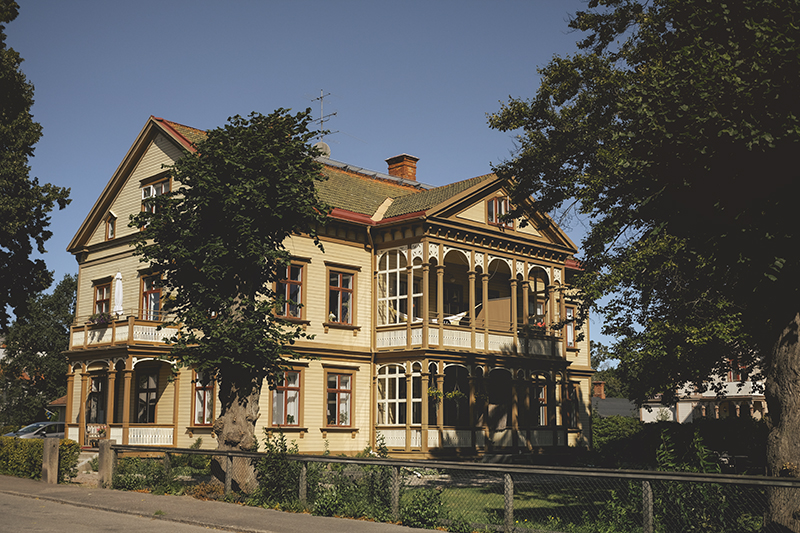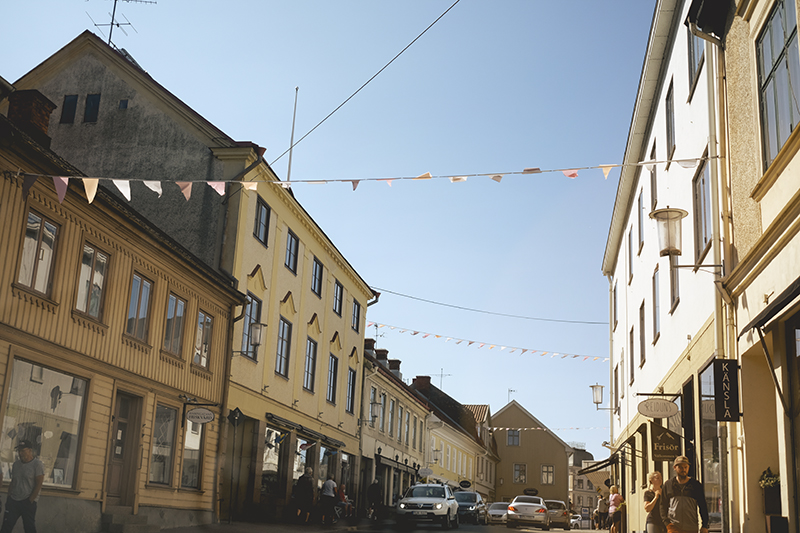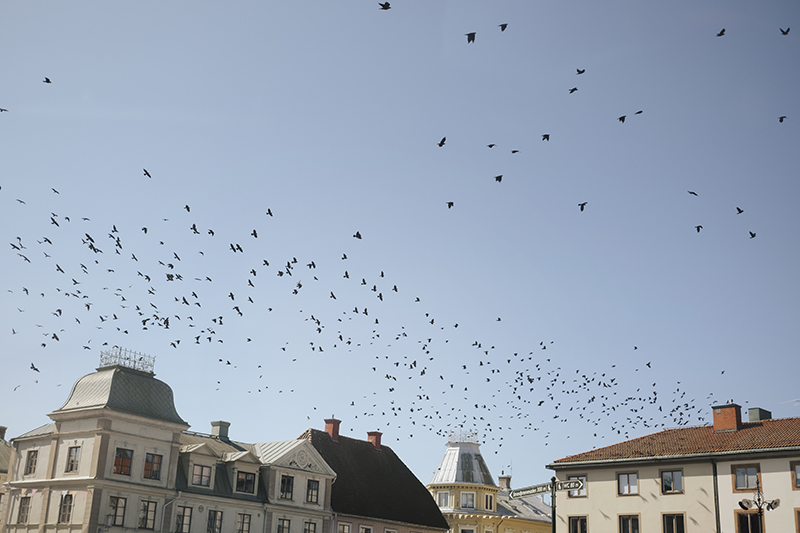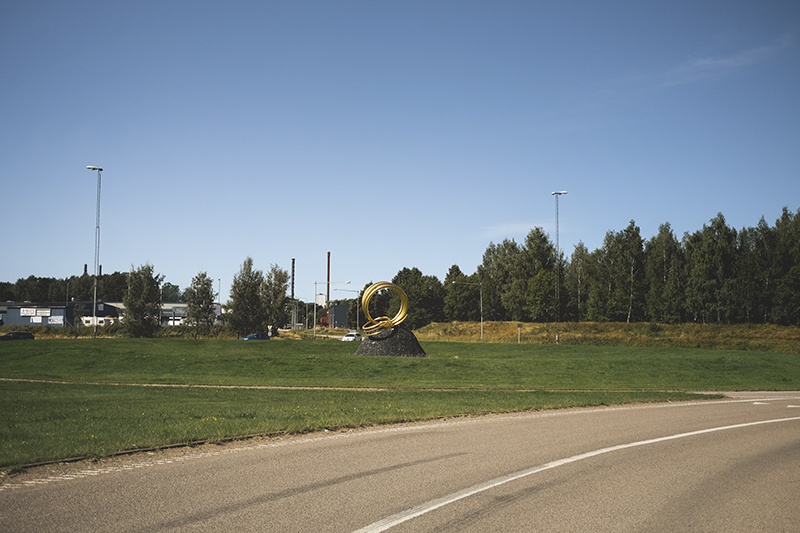 What's so calming about harbors?
For some reason I just like watching bobbing boats and birds high in the sky. We walked the dogs and picked our favorite boats (mine was an old wooden one) and sat there for a while in the sun.
Many people seem to have a boat around here. From where we live, it's possible to sail all the way to Stockholm and it sure sounds magical to be able to visit all the islands during the midsummer nights. I think I'd love to go on a boat trip one day, but so far I'm not dreaming of owning a boat. I think it's rather expensive for the few months of liquid water and my paddle board fits on my roof, that's much easier :D.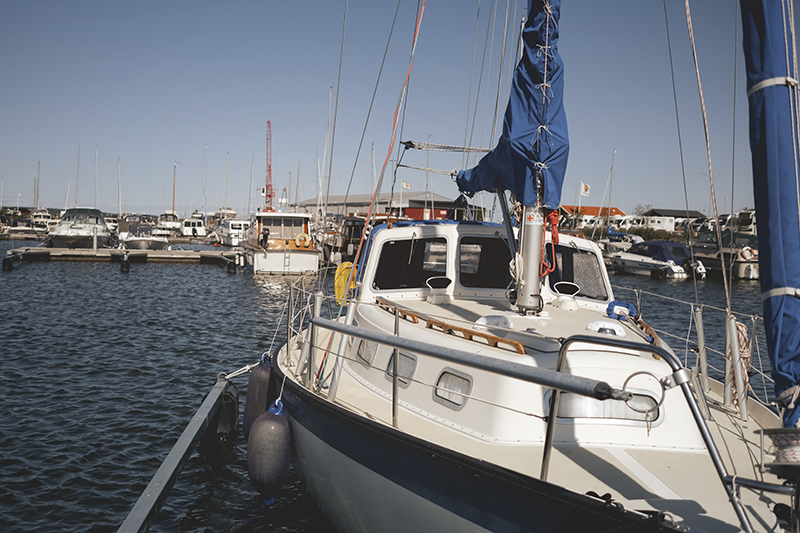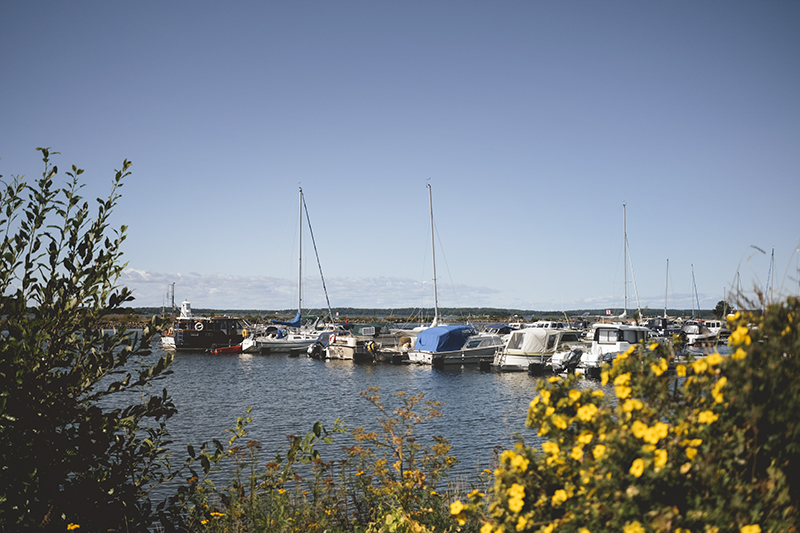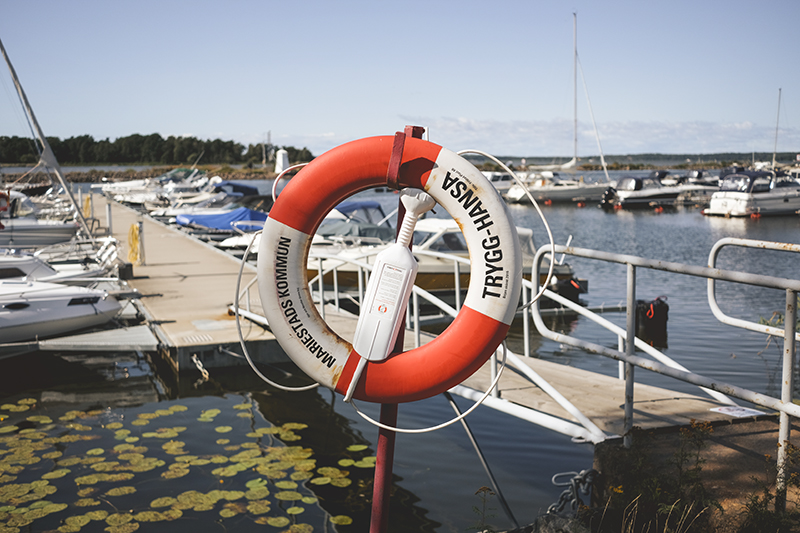 One place that wasn't on the original route from the book, was this spot by the lake in Karlstad. We had to search for it on google maps because we had been there a few years ago when we just adopted Lizzie, but couldn't remember where exactly it was located. The lighthouse is now privately owned but the rocks by the water- probably the most relaxing place I know- are still accessible.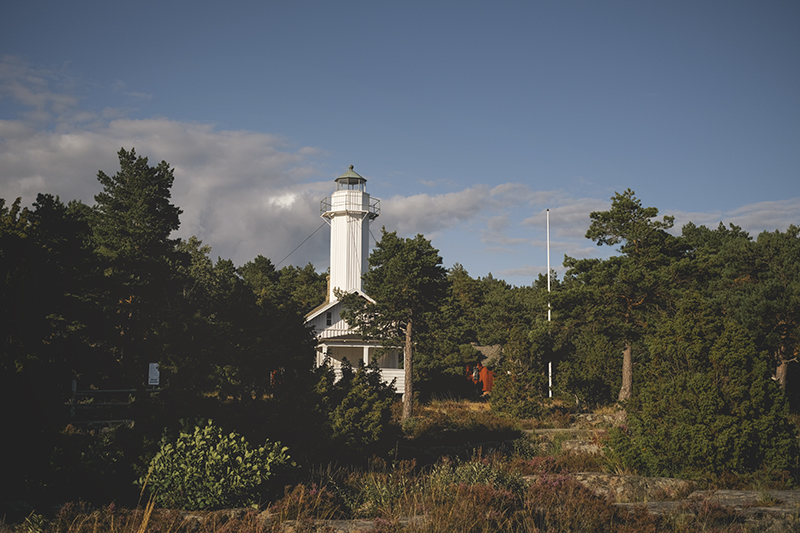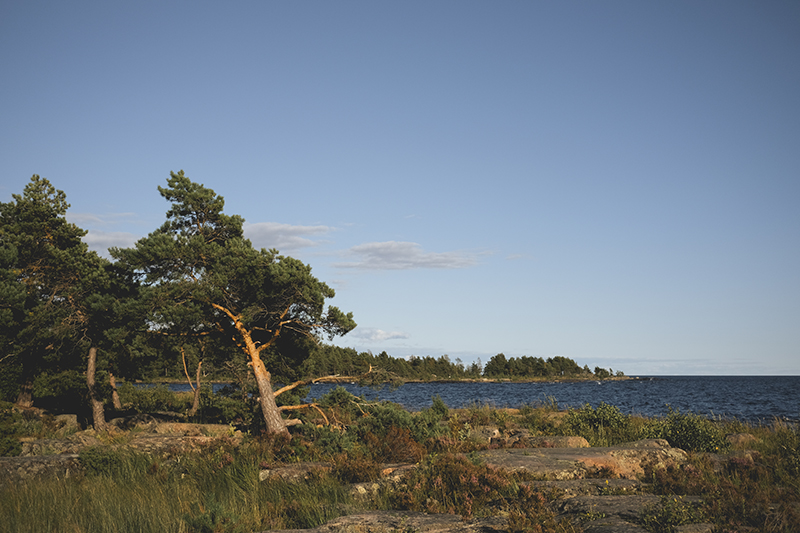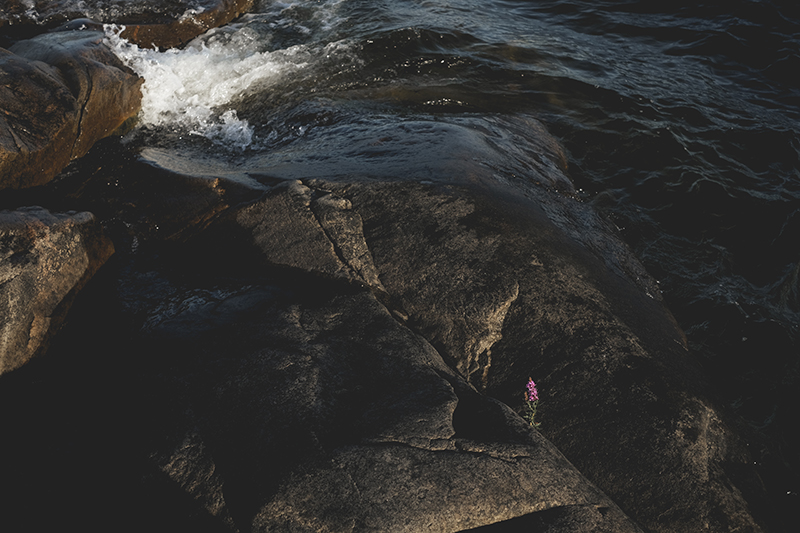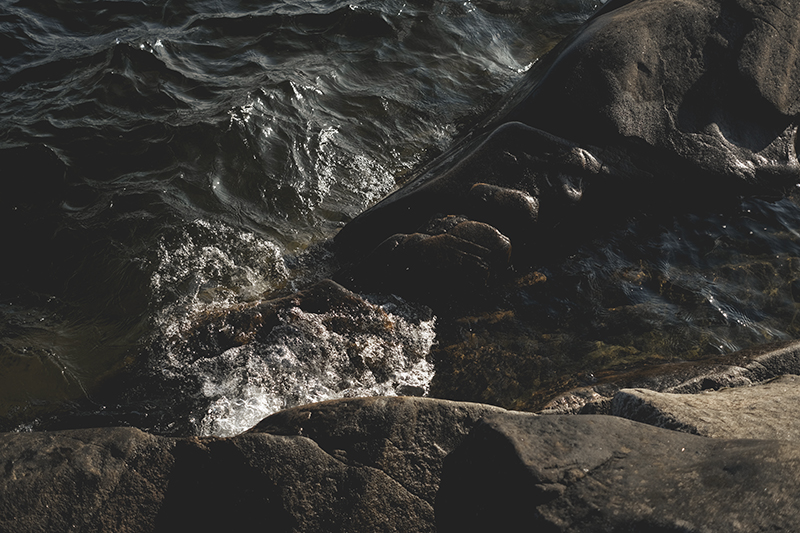 Traces of the earth's wild past: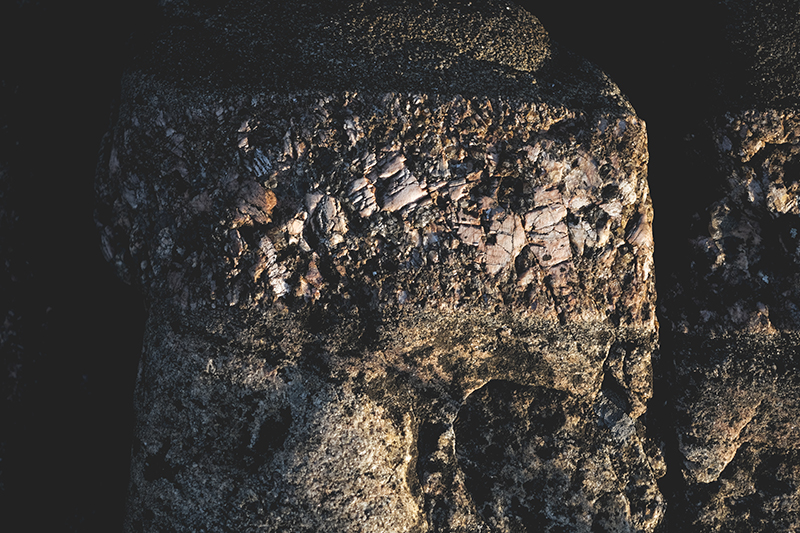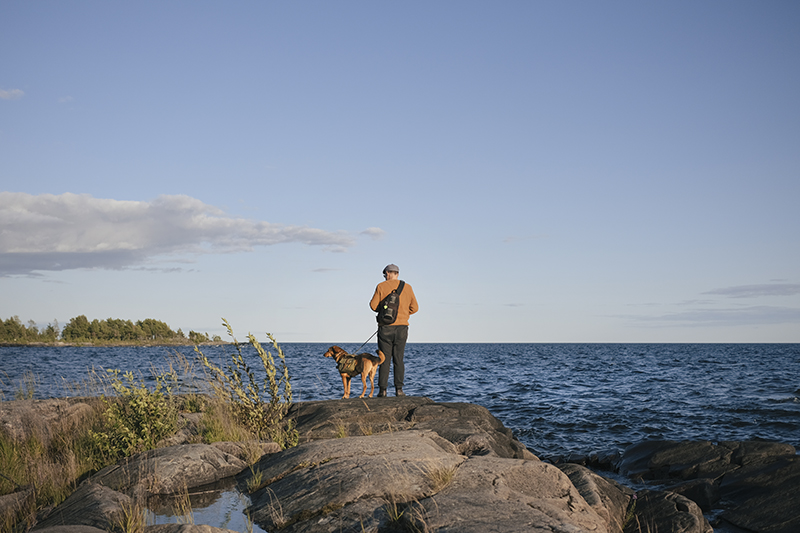 For the night, we obviously didn't have a plan. The great thing about traveling in Sweden is that you can park your car/van/bike with tent more or less everywhere. When we got hungry and a bit tired, we just kept our eyes open for a possible location- in our case preferably near a lake. It didn't take us long to find a tiny dirt road to an open spot close to a lake. Perfect for a good night's sleep and a refreshing dip in the morning!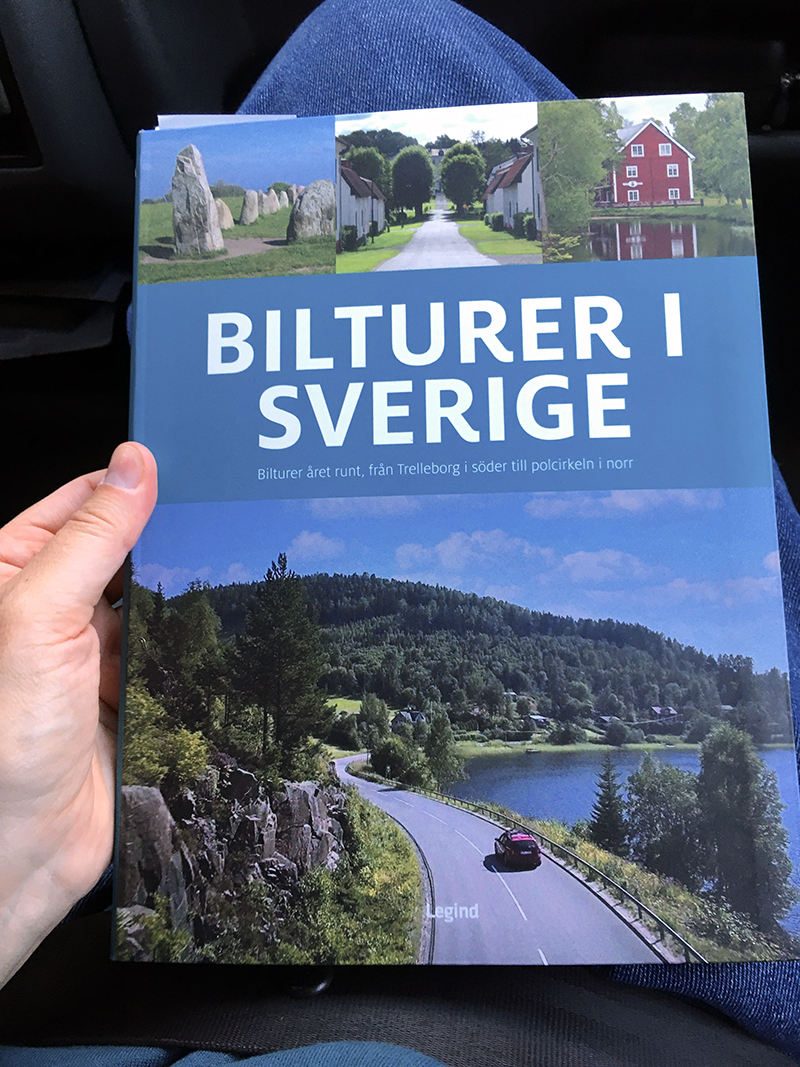 Before heading home, there was just one thing we couldn't resist… Mmmm! Can't even remember the last time we had (veggie)burgers with fries. Must be at least 2 years ago?