Leathercraft practice: card wallet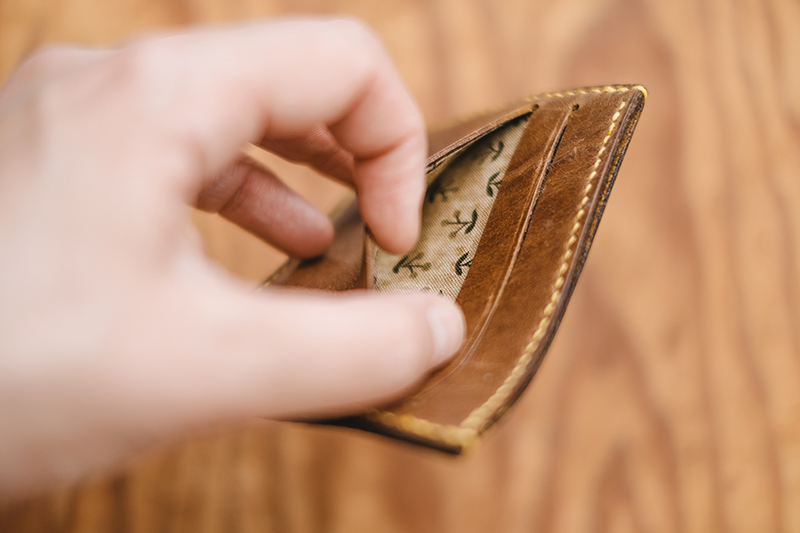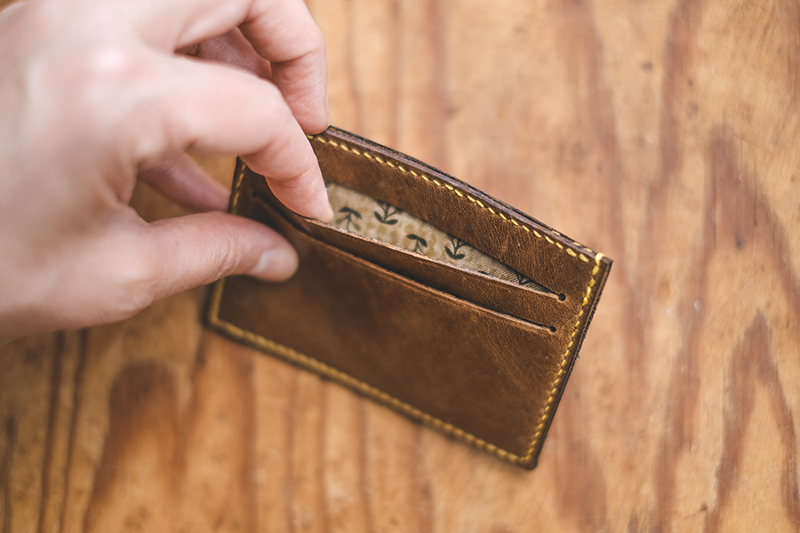 Always curious, always learning.
Since I found so much joy in crafting with leather, it was time to consider learning more seriously about techniques, leather, tools, and much more. At first, I tried a few books, which was nice to get some ideas, and learn about different styles, however, none of those that I could find gave me the satisfaction of in-depth knowledge and the insight of skills for those nice details and finishes.
To me, the process matters as much as the finished product, if not more. The skills of mastery, the knowledge of making products that last, the history and evolution of a craft,… all those things I find it not only fascination but also an antidote of some sort to fast and cheaply produced plastic stuff from the other side of the world.
In a way, art and craft stretch our perception of time again that has been volatile and compressed by a fast-moving digital world.
Then again, while travel isn't the smart option in the current situation, the digital world offered several solutions to learning online from masters all over the world in the comfort of my own workspace. After chatting with some leathercrafters and looking at different options, I decided to go for an English course with a focus on traditional techniques and several options for different kinds of leathers. So far, I have a strong preference for the more sturdy veg tan leather as it still looks and feels very natural and I can get it from local businesses.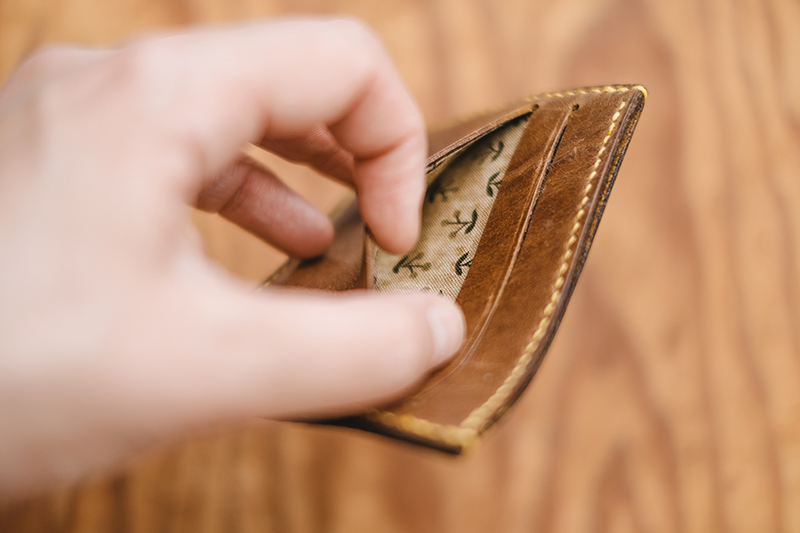 As an absolute beginner with more curiosity than skills, I did order some new tools, but the challenge is, of course, learning how to use them correctly to get those desired results. I'm in no hurry as for every skill, one might need to count for about 10 000 hours. Just like buying a better camera doesn't make you a photographer, having a cool tool in your toolbox doesn't provide you with instant skills- and that's part of the fun.
As you can see, the stitches are far from perfect, but seeing them getting better even within one small project, feels extremely satisfying. Just like some previous projects, this was made with scrap leather which was perhaps a bit too floppy for this, but one has to start somewhere. Edge paint hadn't arrived yet so edges were waxed to seal.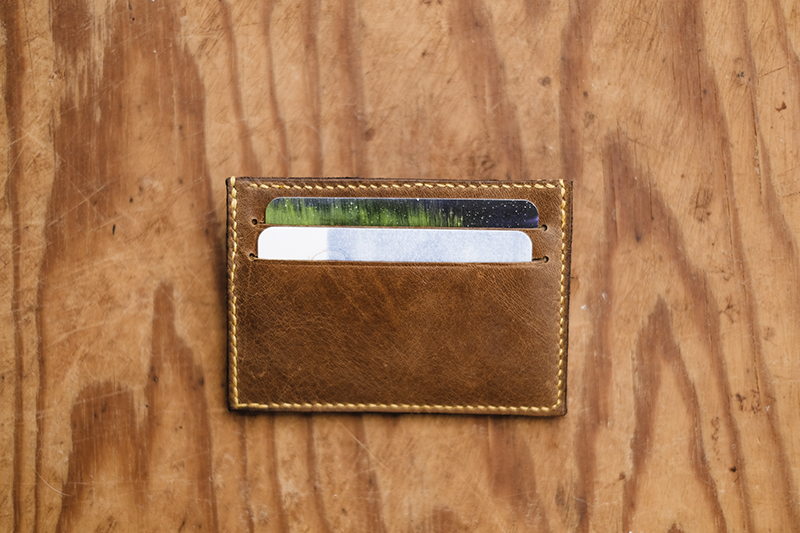 With some bigger pieces of leather on their way, I take the time to do some small projects first to gain some confidence to take on something bigger. This clochette, a small key holder, would normally be a detail. A small finishing part of a bigger project like a briefcase. For a beginner, it's still a lot of work when you start all the way from drawing a pattern to stitching and finishing (and a million things to think about in between).
Normally it would come with a matching strap but for 2 reasons it's just paracord: 1- I don't have a big enough piece of leather and 2- I made the brown one for a photo project (at DOGvision) and the bigger one for the key of my cabin so I found the bright yellow looking just right.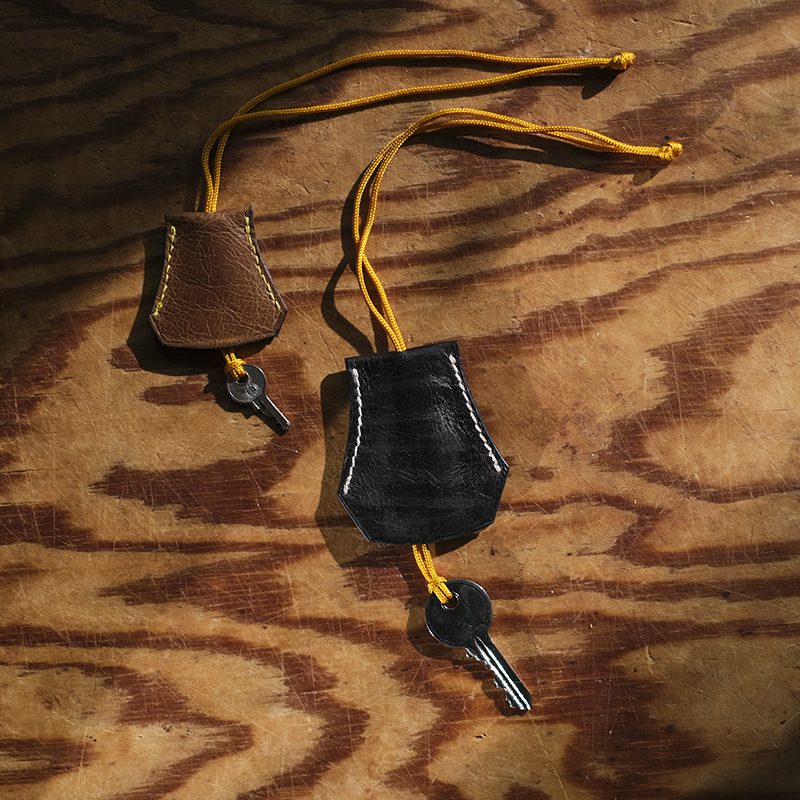 Remember this hammer that I found in the woods?
I still use it for now, but it got some company.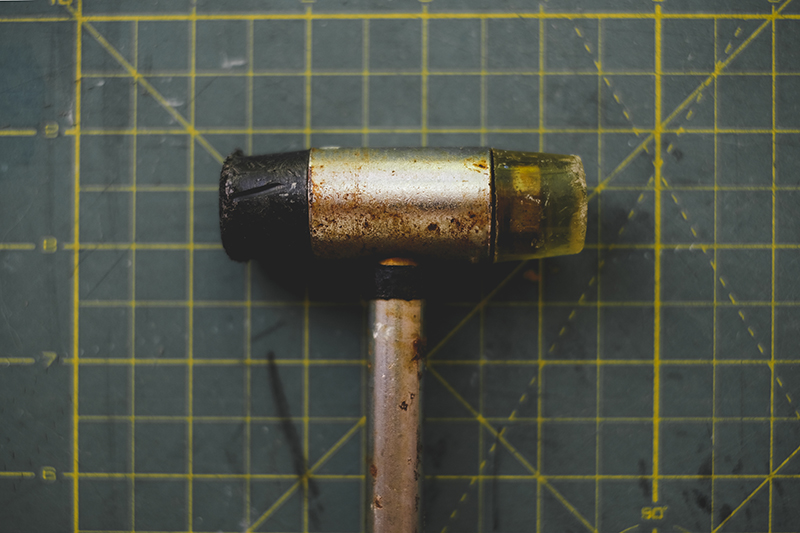 To tap down stitches without leaving marks on the leather, one needs a polished hammer.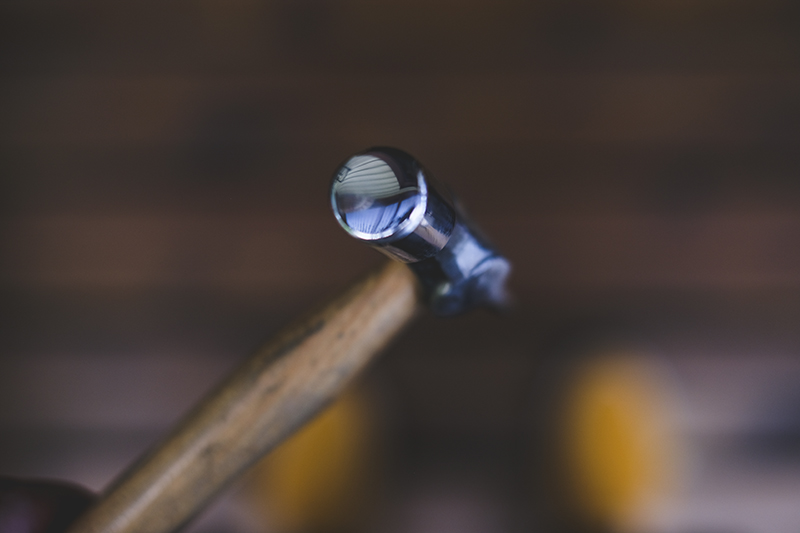 Most people might be watching TV for fun, I've been polishing this hammer 🙂
Clearly, I have way more skills to get things smooth and shiny than sharp- my poor stitching awl is kinda useless after my attempt of sharpening it.