Learning online; Creative live, Skillshare, and Domestika review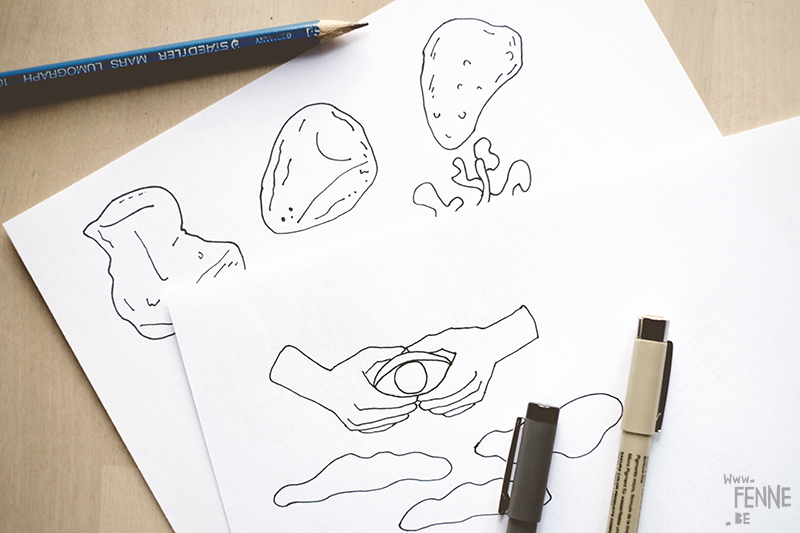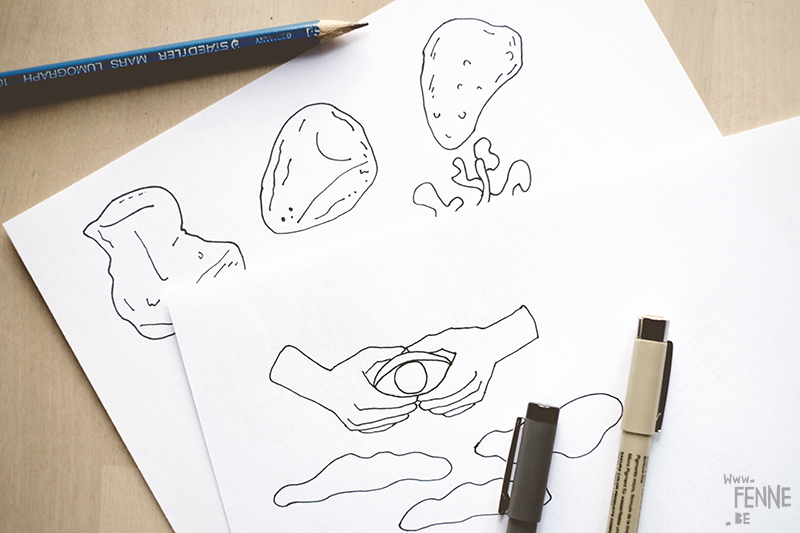 My time at school has been a bumpy ride, and I was actually glad when I had that degree and I could start my own business. It was, however, never about not wanting to learn or study or work hard for something, but rather certain systems and approaches that didn't fit.
In a previous life (aka before The Pandemic), I quickly realized that I'd be a student forever. That I needed to learn new things in order to feel good. To feel that my brain gets oxygen, and to get into that flow state of mind. Even though I had a degree as a photographer, I joined several workshops by other photographers in totally different fields. I teamed up with others for shooting days for portrait, fashion, and even boudoir photography. Then, when I was struggling with my health, I decided to create more options for myself and I went back… to school! Yes, the full package of frustrations and boredom to get a teacher's degree of my own. And when I finally got it, I realized that NO WAY I would be teaching photography in high school for the rest of my days lol. But I had found a little spark somewhere. Because my teachers were perhaps a bit lazy or unfamiliar with the subjects I was allowed to teach with my degrees, I sneaked in some internships at an art school. And that changed my whole life. I signed up for full-time education in art & illustration to get a Master's degree in art. Probably one of the best things I have ever done for my life/wellbeing.
After graduating and adding art to my photography business, I was looking to learn more about certain techniques, marketing, software, and more. But I also moved abroad to a house surrounded by forests and lakes… That's when I got interested in online courses. I was still traveling both abroad and within Sweden to take courses in printmaking, risograph, or model drawing, but online I found the joy of access to completely new things and subjects that I hadn't found courses in before.
Creative live was the first platform that I joined. I've been following Chase Jarvis for a long time and trusted that he would stand for quality. In the beginning, payment was per class, but you could also watch one video a day for free. (And they have also free on-air videos streaming.) Later they also added the Creator's pass- which gives you access to all videos for a fixed price (there are a few exceptions)- a system that I personally really like as there is less doubt or stress because if you start a video and you don't like it, you can look for something else.
To Creative live, I got for: in-depth learning about photography, studio lighting, outdoor setups, business skills, and mindset. The option to follow a recording day live is also really cool- but then you're set for days behind your computer so sometimes it's easier to wait for the edited version. A few years ago, I was so intrigued by a course by Bella Kotak, that I did follow it live for days.
Some of the creators that I found very interesting on Creative Live are: Lisa Congdon (illustration/workflow), James Victore (graphic designs and creative thinking), Ramit Sethi (money psychology), Lindsay Adler (studio lighting, posing, creative portrait techniques), Vanessa van Edwards (behavior/people skills, psychology), Tara Gentile (business, marketing),… Most of the courses are recorded in a studio which means that the light and sounds are excellent, and there is an audience participating in the exercises so you can learn a lot from their challenges and approaches to the material.
But, of course, every platform has its own personality, focus, and style and there were a few things that I started to miss. When Covid took over the world and live workshops in my area or during travels weren't possible anymore, I felt like I missed a few things at Creative Live. It wasn't immediately clear and still hard to describe but I think that the studio setting was sometimes taking a lot of time while I felt the need for a shorter/fun weekend project. I was also looking for an updated video about blogging (I think there is only one video about blogging) or a more organic approach to still life or product photography. I'm not sure if it is the studio setting or the number of American tech-loving guys in trainers, but I felt detached. At the same time, I realize that I've been following and watching Creative Live for years now so obviously after watching all your favorites you can try some others and sometimes it's a match, and sometimes it is not.
Domestika is the second platform that I joined. I was a bit hesitant at first because of the language- I needed to be sure that I would have subtitles as I don't speak Spanish. On Create Live I had been looking for a course on Procreate – but they had NONE at the time and Domestika had a few to choose from. With non-existing Procreate skills, I chose this course by Óscar Lloréns. (And Joeri one about working with wood). I am a fast reader, even for English subtitles, but following a Spanish speaker, especially while trying to find all the right buttons and tricks in a new program is kinda hard. But the good thing is that you can always go back and watch again. And again 🙂
Domestika felt really vibrant and fresh, the course was extremely helpful and well organized so I was curious and signed up for one about Pattern design in Illustrator and one about comic design. I still have to get started with the latter, but absolutely adoring the one about pattern design. The course was super inspiring, colorful, nice tempo, interesting project,… I love how Domestika has found a way with setting and different types of video (on location and in a studio) to invite you completely into the world of their teachers. They are not just explaining something, they are living in, surrounded by their work, and talking with passion and personality.
The only thing that I miss at Domestika is a subscription to test a few more courses. During the first lockdown, there were some courses you could watch for free and while they were good, at my level of photography, I missed a bit more advanced information. No problem at all, and great for beginners to get a taste of certain topics, but it makes me very picky with the courses that I do buy.
Recently, I signed up for Skillshare to try something new and being able to compare it with the other two. As I was looking for the shorter, easy-access types of courses, Skillshare filled a void. My first impression was that it looks a lot like youtube but with longer videos and more structure. The video thumbnails are all over the place, video quality is good but not as thought out as Domestika and Creative Live, and with one course, even de automatic subtitles had a problem with understanding the creator. But Skillshare has a subscription type of membership, a lot of choice in subjects and teachers, and workshop type of videos. I've been following Brandon Woelfel on a shoot in New York, looking forward to watching the course by Andrew Knapp, and saved a whole list with subjects ranging from drawing techniques to blogging, B-roll, and leathercraft.
While I miss the real in-person workshops and courses that I used to attend (the social aspect is also part of it), I'm definitely happy with the different courses that I've been trying. It just feels good to keep challenging that brain of mine and to see new skills develop. Even if it's just for a fun weekend project or a rainy afternoon.
Conclusion:
All 3 platforms have their own style and focus. I personally think that at Creative Live, especially with the Creator's pass, you get the most value with high-quality productions, in-depth information, and longer videos. If you're ok with paying per course, Domestika is fun and vibrant, good quality and inspiring projects with a lot of character. If you like more options than time, an accessible approach, and the biggest variety of classes, then Skillshare is your match.
Or you can switch between all 3, just like me 🙂