Nature inspired IPad cover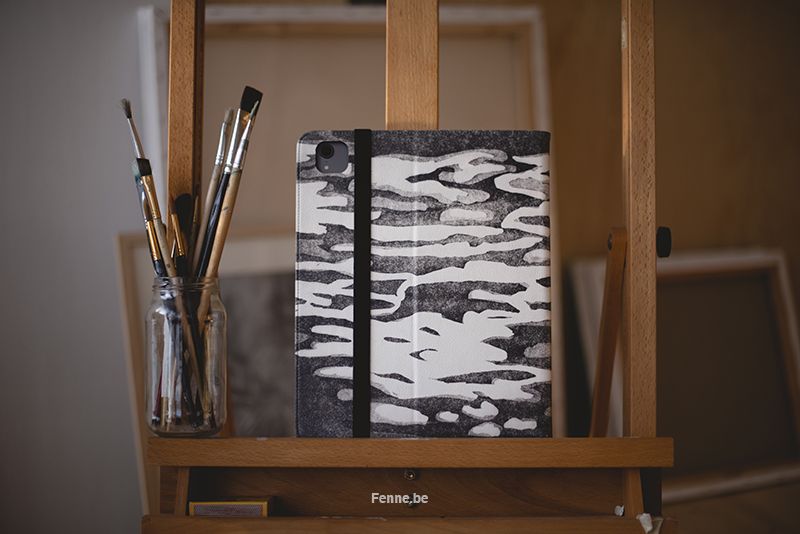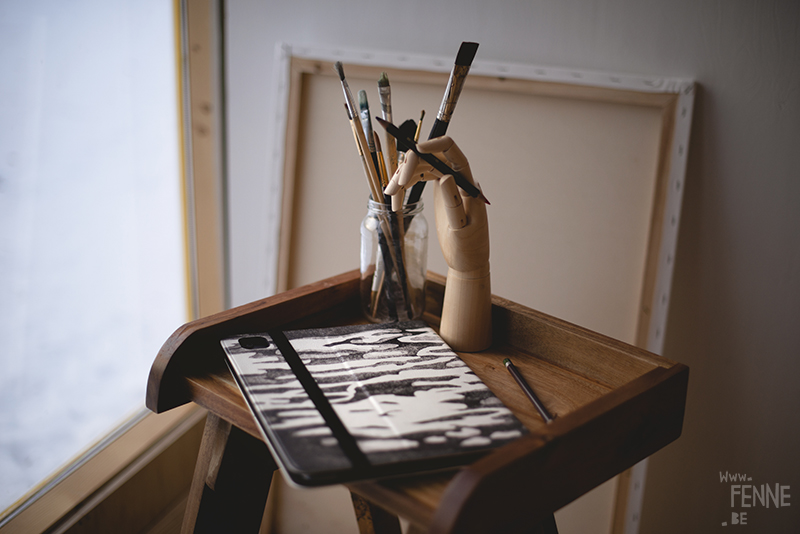 A new year, a new cover for my IPad, chosen to inspire and fuel future creations but also as a bridge between the analog and digital world that sometimes feel like a clash.
The design is based on an experimental aquatint that I made with the movement of water in mind. Printmaking has everything that I love: the smell of ink, the sound of rolling out, the sensation of creating textures, and the surprise when a print finally reveals itself after many hours of work.
The weird thing is that, while I can lose track of time and space when working on prints, with digital tools I quickly sense restlessness. I discovered a few different reasons behind this. The first is the confusion. While drawing or painting all require different tools, spread different smells, feel and look different, digital work has one white pencil that doesn't even need a sharper. All nice, but to me, it feels like one of those nightmares where you try to scream but there is no sound coming out. A second big reason is impatience. Hours and hours can go by for one inked print, but only a few strokes of digital paint and I feel like I should have made more progress already. Sounds ridiculous, right?
For DOGvision, I've been creating both digital designs and finishing analog designs on the IPad, slowly closing the gap between the two worlds, making them work together, and finding new ways to create.
I feel that the tools we work with and the objects that surround us while working, affect our mood, especially in these unusual times. That's why I wanted something bold, with strong lines, a connection to nature but not too recognizable. And textures, the textures of real print 🙂
If it sparks your creativity too, the design is available at my Society6 shop.
And THIS is the link to the IPad cover.