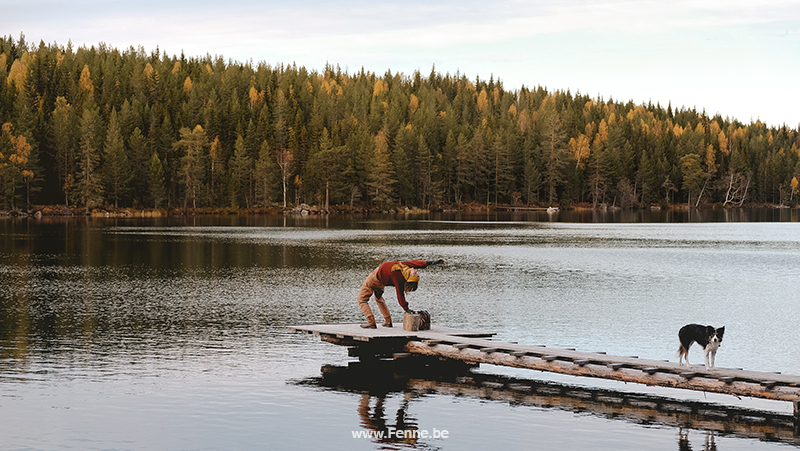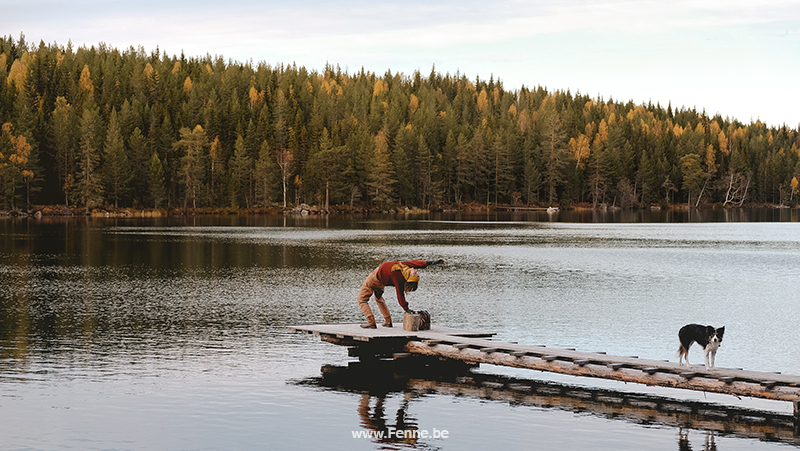 Autumn is such a special season full of opportunities, especially to explore. When the heat moves away and leaves and grasses change colors, hidden paths are suddenly revealed.
When we drove my car to the mechanic for changing winter tires and fixing a few small things, we didn;t have hours left before sunset so we chose to revisit one of our favourite spots nearby. We've been here mostly in summer because I love the light and clear water so much. This time the green had turned yellow, and only a few cold campfires showed traces of other visitors before us.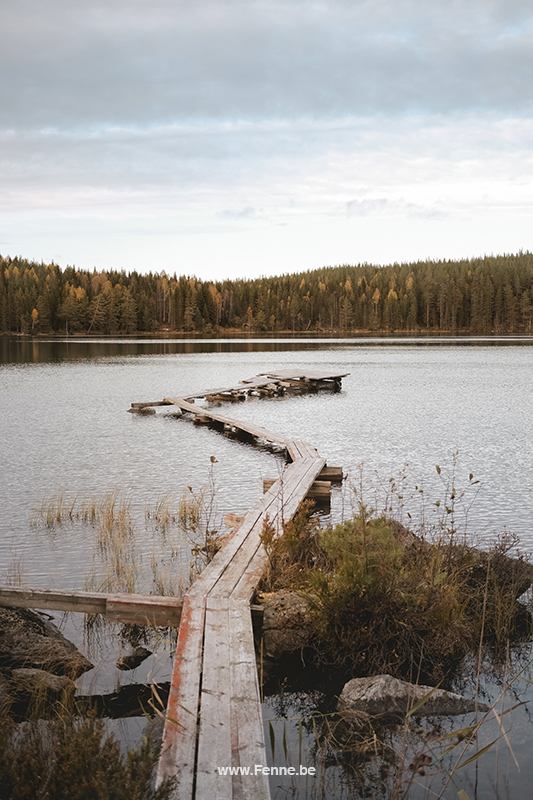 We first went to the pier and enjoyed the view while the dogs were playing, but suddenly a narrow track caught my eye. In summer it was all overgrown with grasses but I could follow it all the way to one of Mo's favourite swimming spots. From there I expected to just walk back until I saw that Lizzie had found the rest of the path just behind some bushes. Curiosity always wins!
We climbed some rocks, stepped through mud, found a little cottage, and were able to walk around the whole lake! Such a beautiful walk.
Also noticed that there are signs that suggest that in winter there is a track for snow scooters. I'm guessing for ice fishing, but we have to find out this winter 🙂