Wednesday Wanderings (19) a camera obscura in the Slovenian forest.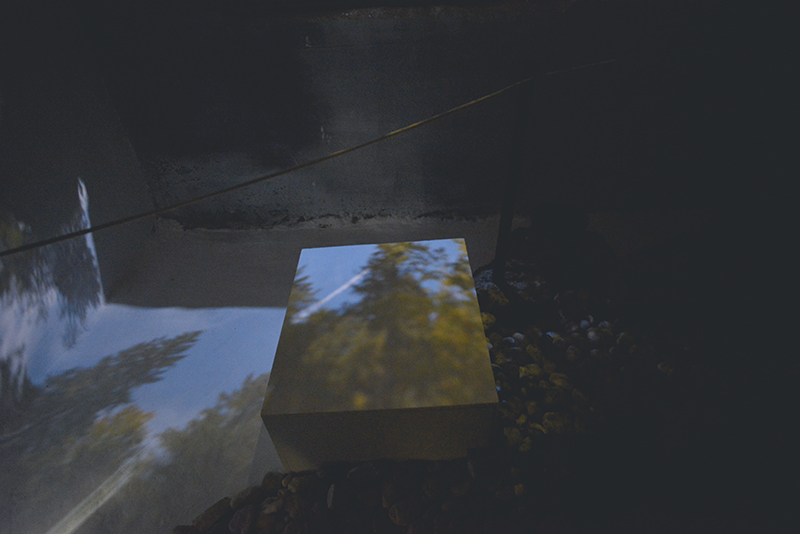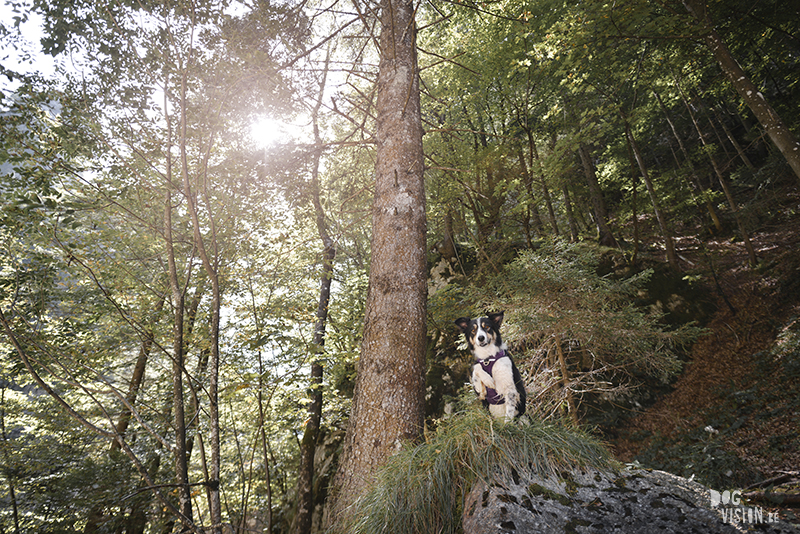 When traveling, the best suggestions mostly come from locals, especially if they take the time to find out what you actually like.
For us, busy places, waiting in line and sauntring after a bus of middle aged tourists doesn't feel like traveling nor a holiday. And yes, I miss a lot of crazy beautiful spots by being too stubborn to wait in line while trying to avoid the sweat of people before and after, but instead I find joy in the little things, in the quiet findings without having to watch out for duck-face-selfiestick- tourists. Places where I can just sit as long as I want, play with the dogs, make some photographs and listen to the wind and the birds.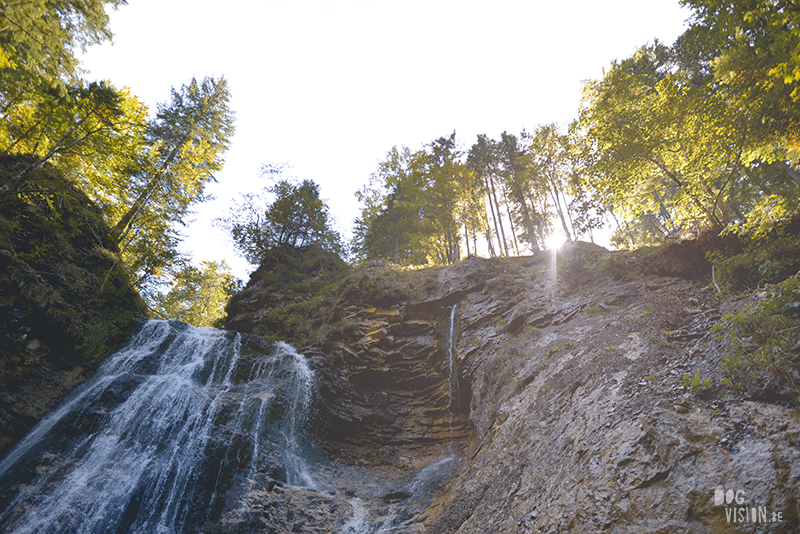 At the base of this waterfall, just before the plunge pool, there was a small building. It looked old and because it was built into the hill, my dogs were suddenly on the roof. But to go in, we kept them close as we stepped into the pitch black room to let our eyes adjust. At first I didn't see anything but then suddenly it appeared, the forest with the bright light on green leaves, the water flowing by,… it felt like magic. It must have been magical to those old painters who used this long before they could paint after a photo.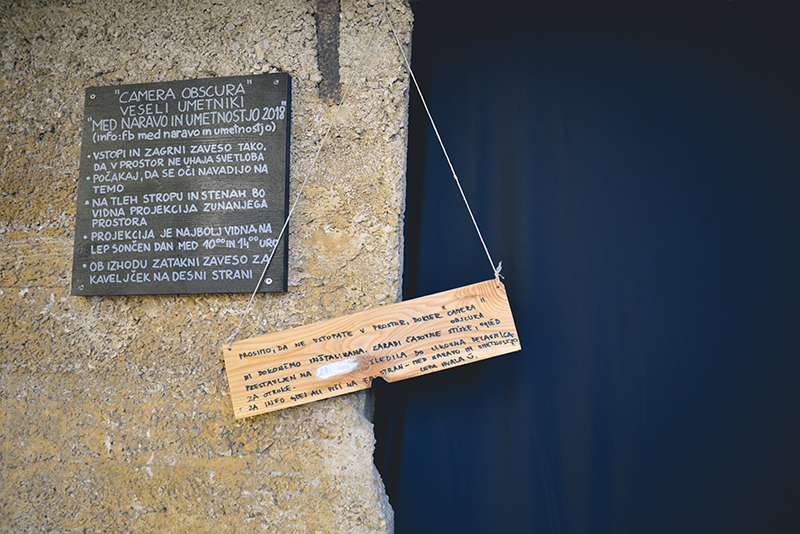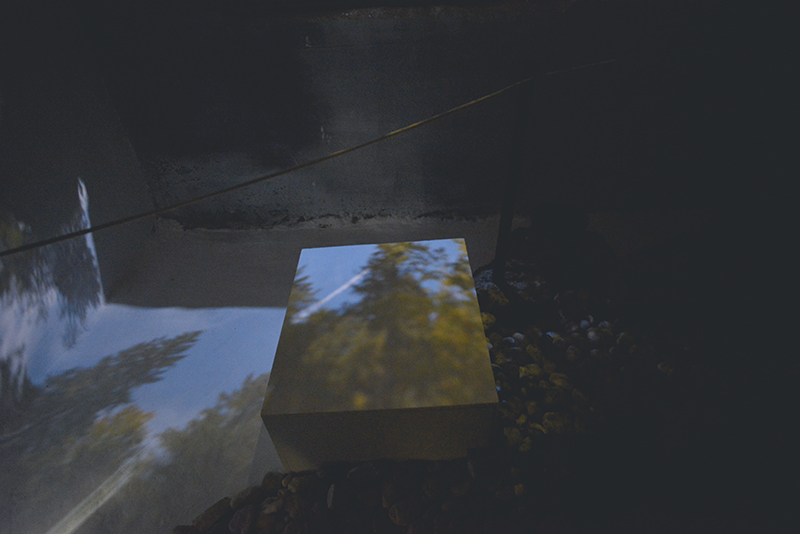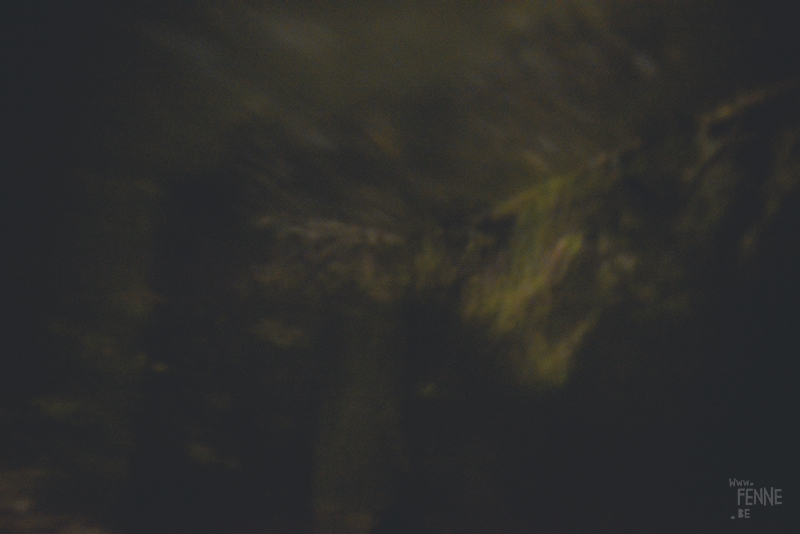 I once had to make a camera obscura at school. A small one. Just as a part of our many assignments. But at that time I cheated and borrowed one from a friend who was so good at constructing a cardboard camera up to the smallest details to open en close the 'shutter' a way to keep your film in place,… The simplest, most basic assignment of them all felt too complicated and overwhelming back then because of all the measurements, moving parts, math. But creating the shots with this little cardboard magic maker was super fun and interesting. It's nothing like pressing a shutter at 1/1250s and see the image right away. The process is slow and the outcome unsure. There is a bit of luck and math involved- and I like the luck/unluck but I'm not into math :-).
But now I'm thinking, it might be cool to built a camera obscura in my garden. As a little shed. Or maybe on wheels so I can move it. Who knows, one day… 🙂